The Missouri Valley Conference tournament — known by Valley fans as Arch Madness because of its St. Louis location — will be especially intriguing this season. As one of the only mid-major leagues with a legitimate chance to get two teams into the 2017 NCAA tournament the Missouri Valley Conference tournament will have a lot of eyeballs on it this week.
Casual college basketball fans are surely familiar with Wichita State after their recent successes but Illinois State was another important story during the conference season. The Redbirds enter this week as the No. 1 seed in the conference tournament as they tied the Shockers with a 17-1 mark in conference play (with Wichita State and Illinois State splitting the regular-season series).
Outside of Illinois State and Wichita State the rest of the Valley has seen a down year — which is part of the reason the Redbirds and Shockers are hovering near the bubble.
Can Illinois State and Wichita State both get in the field if they meet for the title?
When: March 2-5
Where: Scottrade Center; St. Louis, Missouri
Final: Sunday, March 5, 2 p.m. EST, CBS
Favorite: Wichita State
The Shockers come in as the No. 2 seed but they are throttling opponents lately during a 12-game winning streak. Wichita State owns a scoring margin of 19.5 this season — second only to Gonzaga — and every win on the current streak has come by at least 15 points. One of the most balanced teams in the country, this year's Shockers might not have future pros like Ron Baker and Fred Van Vleet, but they go 10 deep and wear opponents down over the course of a game.
And if they lose?: Illinois State
Illinois State is the No. 1 seed in this tournament as they feature a tough and experienced roster that is also riding a six-game winning streak. Not nearly as dominant as Wichita State when it comes to margin of victory, the Redbirds had to sneak by to win some games the last few weeks as they've managed to stay 17-1 in conference play. Illinois State loves to slow down the tempo (308th in adjusted tempo on KenPom) and rely on its No. 10 overall defense (per KenPom) to do most of its damage. The Redbirds have a suffocating defense led by senior point guard Paris Lee and his Valley-leading 2.0 steals per game as they rank fourth in the country in field goal defense as opponents are only shooting 37.7 percent against them.
RELATED: Player of the Week | Team of the Week | Takeaways | Top 25
You can subscribe to the podcast on iTunes, Stitcher and Audioboom
Other Contenders:
Northern Iowa: Just like last season, Northern Iowa is one of the most confusing teams in the country. The Panthers lost five straight to start conference play, rallied by winning nine of 10 and then lost the final three games to close out conference play. Northern Iowa is talented enough to make noise as the No. 3 seed but they're wildly inconsistent.
Southern Illinois: The Salukis only finished .500 in conference play but they're sitting at the No. 4 seed thanks to a weak year in the Valley. Southern Illinois might not be as competitive as a typical four seed in this event but they do have some steady seniors in guard Mike Rodriguez and forward Sean O'Brien. Talented sophomore guard Armon Fletcher is also showing signs of breaking out of a recent slump after netting the go-ahead three to beat Loyola last week.
Sleeper: Loyola
Revenge will be on Loyola's mind this week as they get a crack at Southern Illinois in the quarterfinals before potentially playing Illinois State in the semifinals. The significance of those two in-state games for the Ramblers? Loyola lost to both teams, on the road, by two points each, during the last two weekends of conference play.
In fact, Loyola has seen eight of its 13 losses get decided by four points or less this season. Loyola has to be tired of falling in close games and they get one more chance to make a run here.
The Bubble Dwellers: 2
Wichita State: If Wichita State wants to help its computer numbers then they should hope to play Bradley, Northern Iowa and then Illinois State to fully enhance their resume. The Shockers have a gaudy record but only six top-100 games all season (2-4 record), so a title-game rubber match against a top-50 team like Illinois State should help computer numbers — regardless of the outcome.
Illinois State: If Illinois State hopes to enhance its NCAA tournament profile in the best way possible they should hope for Evansville, Southern Illinois and Wichita State as opponents during Arch Madness. The Redbirds are slightly higher than Wichita State in current RPI but they've played even fewer top-100 opponents (2-3 record). As explained above, it likely helps Illinois State if they play Wichita State in the championship game — win or lose — because it gives both teams an additional top-50 opponent.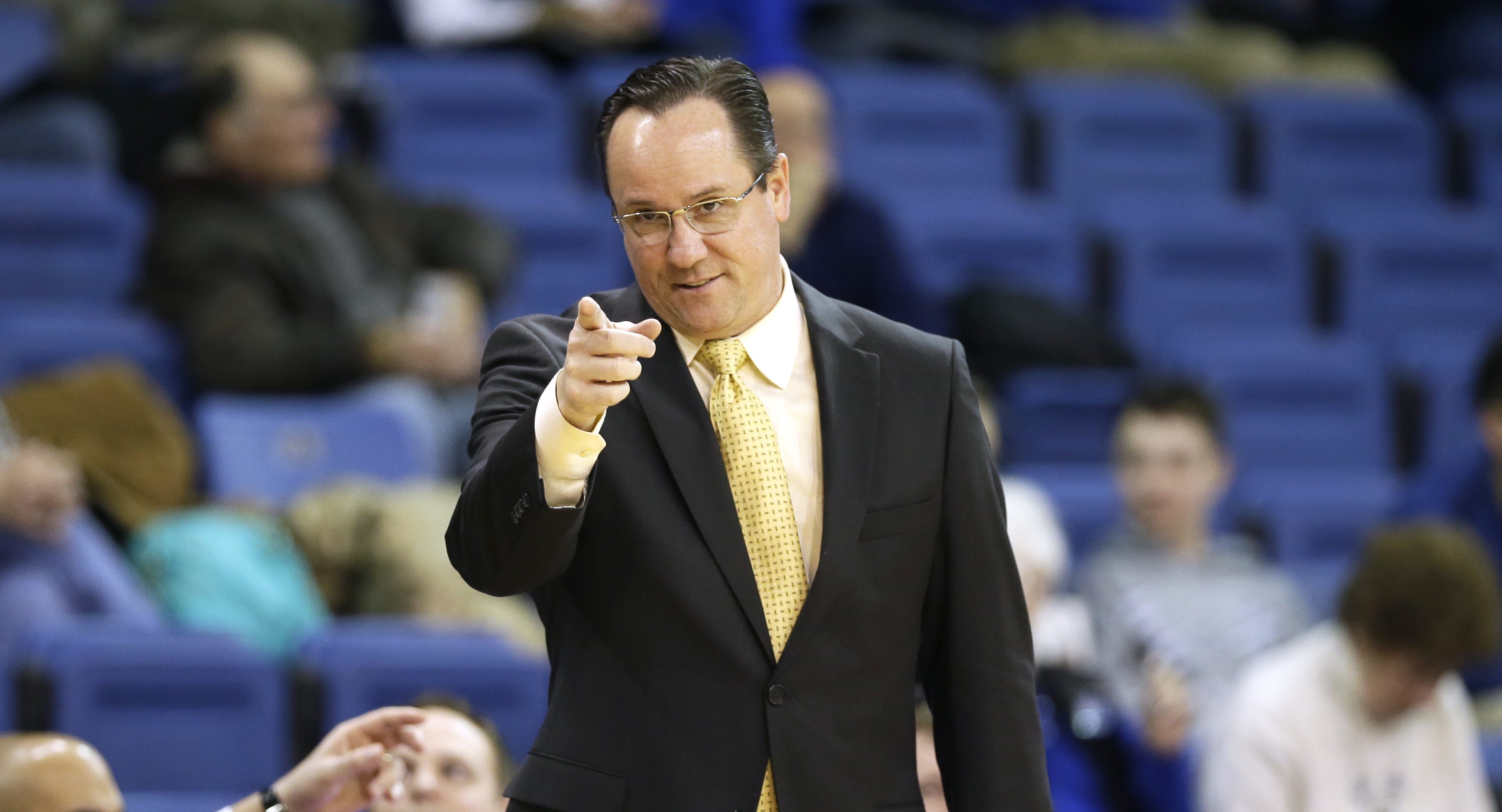 Missouri Valley Player of the Year: Paris Lee, Illinois State
The senior guard won a tight race over a handful of others as Lee separated himself from the group with another stellar defensive season. The NCAA's active leader in career steals, Lee led the Valley in assists and steals per game this season as he averaged 13.0 points, 5.1 rebounds, 3.8 rebounds and 2.0 steals per game. Improving dramatically on the offensive end, Lee upped his shooting percentages across the board, including a staggering rise from 31 percent to 41 percent as a three-point shooter.
Missouri Valley Coach of the Year: Dan Muller, Illinois State
You could make a strong case for Wichita State coach Gregg Marshall but Muller gets the slight edge for this award. Illinois State captured its first Missouri Valley Conference regular season title since 1998 and the Redbirds were able to do so despite missing senior MiKyle McIntosh for five games in the middle of conference play. Muller is now hoping to break another drought started in 1998 by taking his alma mater back to the NCAA tournament.
First-Team All-Missouri Valley:
Paris Lee, Illinois State (POY)
Landry Shamet, Wichita State: Only the fourth Valley freshman to ever grab first-team all-conference honors, Shamet averaged 11.4 points, 3.4 assists and 2.7 rebounds per game while shooting very efficiently (49% FG, 45% 3PT, 81% FT).
Milton Doyle, Loyola: Motivated to finish strong after a disappointing junior season, the 6-foot-4 Doyle came through in a big way for the Ramblers as he put up 15.5 points, 4.9 rebounds and 4.5 assists per game.
Jeremy Morgan, Northern Iowa: Although his junior season was more efficient shooting the ball, Morgan was asked to do it all for the Panthers this season as he led the team in minutes, points, rebounds, assists, steals and blocks.
Alize Johnson, Missouri State: One of 20 Division I players averaging a double-double this season, Johnson put up 14.5 points and 10.5 rebounds per game while shooting 39 percent from three-point range. The junior is starting to generate some pro buzz.
Second Team All-Missouri Valley:
Jaylon Brown, Evansville
Markis McDuffie, Wichita State
Deontae Hawkins, Illinois State
MiKyle McIntosh, Illinois State
Sean O'Brien, Southern Illinois
Defining moment of the season: When Wichita State's Daishon Smith dunked on Oklahoma's Kristian Doolittle back in December, it signified that the Shockers would be just fine playing bigger opponents without Baker and Van Vleet. This is one of the better poster dunks of the year.
CBT Prediction: Wichita State over Illinois State (but both teams get in the NCAA tournament)