The up-to-date NBC Sports Bracketology can be found here. This is where the seeds you see below come from.
This post will be updated to reflect results throughout the day. 
WINNERS
Wichita State (RPI: 46, KenPom: 13, play-in game): The Shockers blew out a Northern Iowa team that had won eight of their last nine games and sat in third place in the Missouri Valley on Saturday. The Shockers are now 25-4 on the season, but their best non-league wins are over Oklahoma and at Colorado State, neither of which are top 100 wins. Their only top 100 win is Illinois State. The Shockers will be an interesting case come Selection Sunday, but as long as the only loss they take down the stretch of the season Illinois State in the MVC title game they should be just fine.
Marquette (RPI: 82, KenPom: 42, first four out): Marquette was the Big East's big winner on Saturday, as they mowed down Xavier by 22 points to add a top 25 win to their profile. They are now 16-10 overall with one horrible loss but three top 25 wins and eight top 100 wins in total, including a couple on the road. I think they're going dancing if they can win three of their last four games.
Oklahoma State (RPI: 28, KenPom: 20, No. 8 seed): Oklahoma State's profile, outside of the computer numbers, is very similar to Marquette's after their win over Oklahoma on Saturday night. A handful of really good wins, a bunch of losses and only one truly bad loss. They should be fine if they can get two more wins before the start of the Big 12 tournaments.
Arkansas (RPI: 33, KenPom: 53, No. 10 seed): The Razorbacks continue to build on their win at South Carolina last week as they handled Ole Miss at home on Saturday pretty easily. Mike Anderson's club is going to be in the NCAA tournament if they can avoid doing anything dumb down the stretch, but given that this is the team that lost at Missouri earlier this season, there's very little guarantee that will happen.
Miami (RPI: 47, KenPom: 35, No. 11 seed): Miami picked up a massive win over Clemson on Saturday, and not because the Tigers are some awe-inspiring win, it's because the schedule down the stretch for the 'Canes is brutal: at Virginia, Duke, at Virginia Tech, at Louisville. Win two and they're in. Win one, and they're going to probably have some work to do in the ACC tournament.
Dayton (RPI: 29, KenPom: 33, No. 8 seed): The Flyers kept themselves in a really strong position by beating St. Bonaventure on Saturday. The Flyers are 21-5 on the season and sitting in first place in the Atlantic 10, but they don't have a single top 50 win on the season. Those 10 top 100 wins are nice, but with a loss to UMass – sub-150 – also on their résumé, the Flyers have less room for error than you may think.
Middle Tennessee (RPI: 35, KenPom: 45, No. 11 seed): The Blue Raiders kept themselves in at-large contention with a win at Marshall on Saturday. Here's their issue: they have wins over UNC Wilmington (on a neutral), at Belmont, at Ole Miss and over Vanderbilt. That's good. They've also lost to UTEP (289th in the RPI) and two more sub-125 teams. My advice to Kermit Davis: don't test the committee.
Kansas State (RPI: 55, KenPom: 29, No. 10 seed): How weird is the bubble this year? Kansas State, who has just three top 100 wins, is 17-10 overall and 6-8 in the Big 12, is in the tournament with some room to spare even before their win at Texas on Saturday.
Tennessee (RPI: 44, KenPom: 43, bubble): The Vols beat Missouri, which is significant only because it means they didn't lose to Missouri, which would have been a season-ender. I'd strongly recommended Tennessee win all of their remaining regular season games.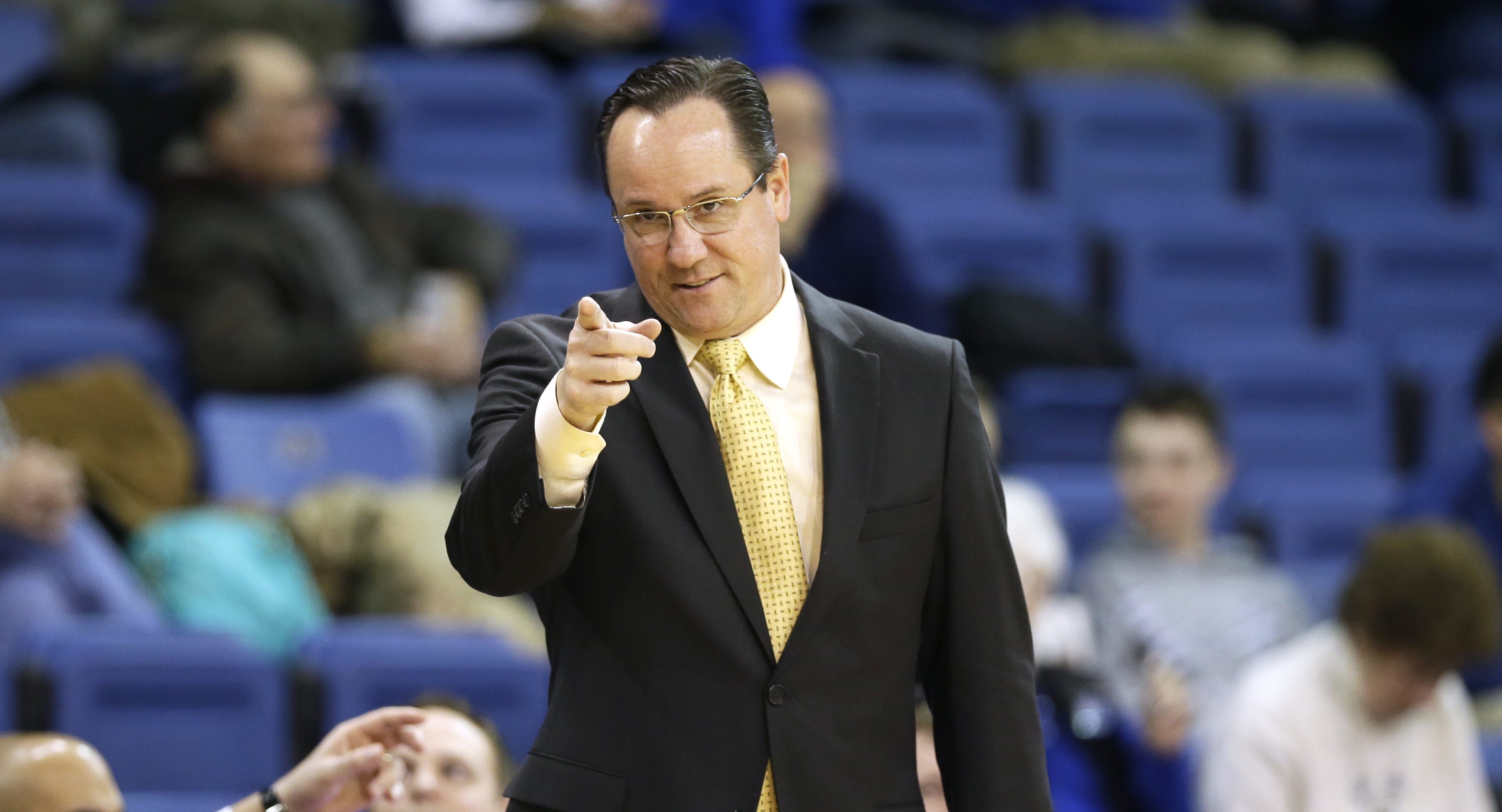 LOSERS
Wake Forest (RPI: 36, KenPom: 34, next four out): The Demon Deacons are running out of chances after losing at Duke on Saturday in a game where they missed a layup that would have given them the lead with less than a minute left. Wake doesn't have a bad loss to their name, but they also don't have much in the way of impressive wins. A win at Duke would have changed that. A win over Louisville next will will as well. Wake may need to win that if they really want to have a chance.
Michigan State (RPI: 40, KenPom: 54, No. 9 seed): The Spartans lost a game at Purdue, which hurts. Losing Eron Harris to a knee injury is a bigger loss.
Georgia (RPI: 48, KenPom: 51, next four out): Georgia lost a winnable game to Kentucky despite 36 points from J.J. Frazier. They've had some hard-luck losses in league play, and it's probably going to keep them out of the NCAA tournament at this point. The bigger news? They may have lost Yante Maten to a knee injury.
TCU (RPI: 49, KenPom: 40, play-in game): The Horned Frogs missed out on a terrific opportunity to add to their tournament profile as they lost at Iowa State on Saturday evening. This loss isn't a killer, but it does put TCU in a position where they likely will need to win their final three games of the season, assuming they lose at Kansas.
Texas Tech (RPI: 83, KenPom: 37, next four out): The Red Raiders badly needed a win at West Virginia on Saturday. They took the Mountaineers to double overtime before losing. This is what Texas Tech's remaining schedule looks like: Iowa State, at Oklahoma State, Texas, at Kansas State. Win three of those and they should be OK.
Seton Hall (RPI: 39, KenPom: 55, No. 10 seed): The Pirates whiffed on a chance to lock up a tournament bid on Saturday, losing at home to No. 2 Villanova. If they can take care of business this week at home against Xavier, Seton Hall should feel pretty good about their chances.
Clemson (RPI: 53, KenPom: 36, play-in game): Clemson is now 14-12 on the season and 4-10 in the ACC, but since they play in the ACC, Saturday's loss at Miami isn't a killer for them. They'll still be a good win or two from being back on the right side of the bubble by next week. That's how weak the bubble is this season.
Virginia Tech (RPI: 32, KenPom: 49, No. 9 seed): A win at Louisville on Saturday would have put the Hokies in the tournament. Losing at Louisville? They're a top ten team. You're supposed to lose there.