1. Sean Miller, Arizona: Let's think about this for a second. As of today, Sean Miller has Arizona sitting in sole possession of first place in the Pac-12, a league that counts three top ten teams as members, despite the fact that there are very few people that would think that the Wildcats are the best team in the conference (that would be Oregon) or the most dangerous team in the conference (hello, UCLA). And he's doing that despite the fact that his best player, Allonzo Trier, missed the first 19 games of the season, his star recruit, Terrence Ferguson, went pro in Australia and last year's star recruit, Ray Smith, tore his ACL for the third time. Should I mention that the Wildcats have as many question marks at the point guard spot as any elite team in the country, or that they rely heavily on a pair of freshmen – Kobi Simmons and Rawle Alkins – who can be labeled somewhere between inconsistent and erratic?
2. Scott Drew, Baylor: The Scott Drew Coach of the Year Campaign has hit a bit of a snag in the last three weeks, as the Bears have dropped two games off the pace in the Big 12 after losing three of their last five games, but that really shouldn't put too much of a damper on what Drew has done with this group this season. Baylor is still a No. 1 seed in spite of their recent slump, and a win over Kansas on Saturday puts them right back into the Big 12 title race. Drew is doing all of this with a team of juniors and seniors, none of whom were considered program-changing talents when they got to school. Do people still think Scott Drew can't coach?
3. Jay Wright, Villanova: Can the reigning national champs have a coach in the running for Coach of the Year? Yes, they can, when you consider that Villanova lost arguably the two most valuable players from last year's team, Ryan Arcidiacono and Daniel Ochefu, and seem likely to end up playing this season without Phil Booth, who scored 20 points in the national title game. Should I mention that Villanova was the No. 1 overall seed in Saturday's bracket reveal despite the fact that they start either Darryl Reynolds or Eric Paschall at center?
You can subscribe to the podcast on iTunes, Stitcher and Audioboom
4. Mark Few, Gonzaga: I don't care how good you are supposed to be or what the caliber is of the league that you play in, if you make it through an entire season undefeated, you belong in the conversation for National Coach of the Year. If you do it with a team that lost Domas Sabonis and Kyle Wiltjer, where your top five scorers played a total of six games your team last season, you deserve to be near the top of that list.
5. Josh Pastner, Georgia Tech: No one expected Georgia Tech to do much of anything this season. Avoiding the ACC basement probably would have been considered a successful season. Instead, the Yellow Jackets are 15-10 overall and 6-6 in the ACC with wins over North Carolina, Florida State and Notre Dame, and if the NCAA tournament started to day, they would be in it.
6. Bill Self, Kansas: Self has the Jayhawks primed to win their 13th straight Big 12 title despite everything his team has gone through this season. They Udoka Azubuike for the season with a wrist injury, meaning that Landen Lucas is the only effective big man on their roster. Carlton Bragg Jr. has been a bust in between his two suspensions. The Jayhawks seem morally opposed to playing defense despite, which has a lot to do with the fact that the two mid-major recruits starting in their back court are the only two lead guards on the roster. This wouldn't rank as one of Self's best coaching performances – he has had a lot of those – but that shouldn't diminish what he's done with this team.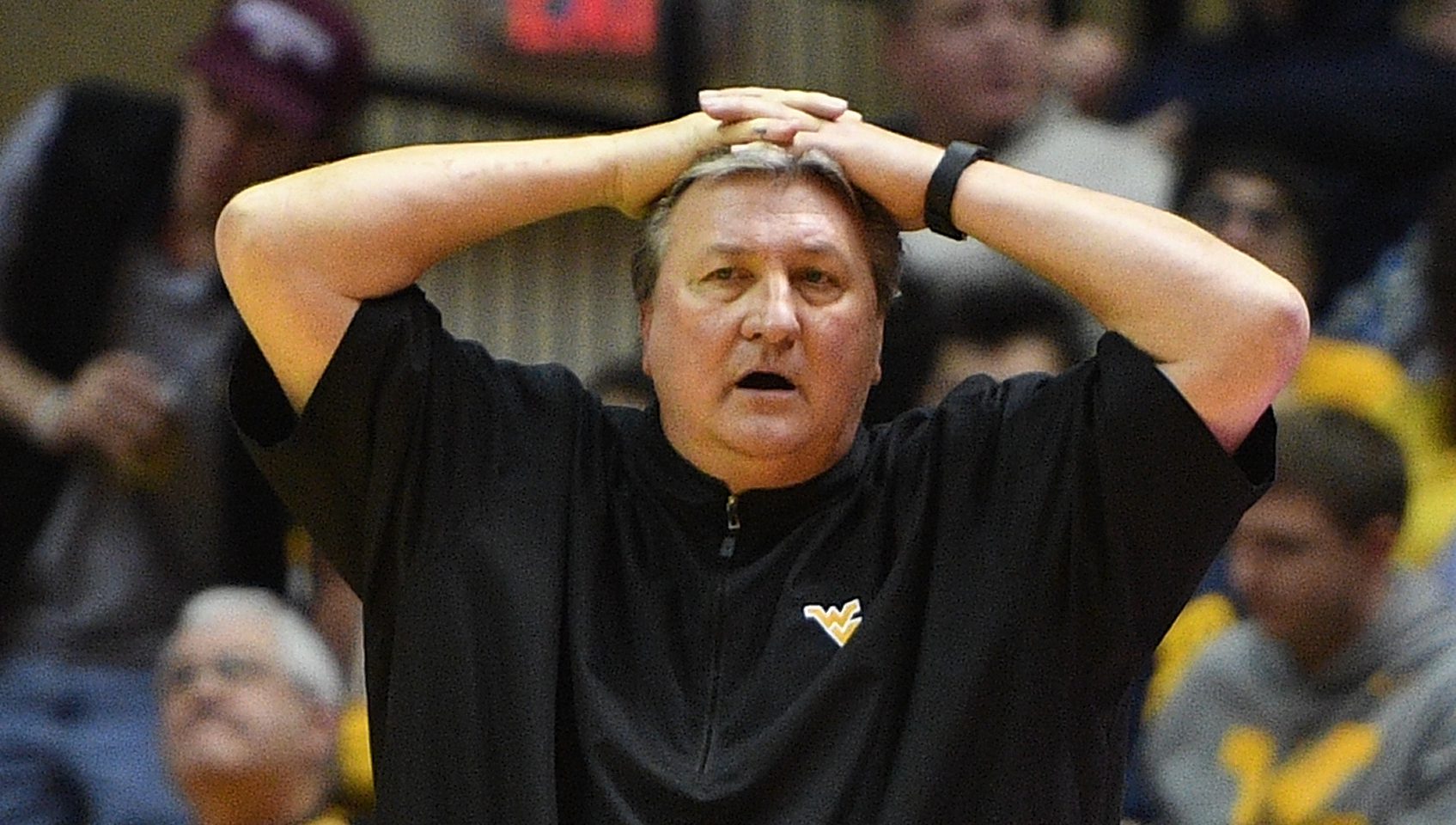 7. Bob Huggins, West Virginia: Huggins lost his leading scorer, his second-leading scorer and leading rebounder and the point-man in his press in the offseason and … the Mountaineers got better? Press Virginia has been more effective this season than in any season past, and if they hadn't choked away a lead at Kansas on Monday night, he might be getting more attention for it.
8. Chris Collins, Northwestern: Collins is on the verge of doing something that no one has done in the history of college basketball: Get Northwestern into the NCAA tournament.
9. Mike White, Florida: Who had Florida as a team that could contend with Kentucky for the SEC title this season? Anyone? Bueller? That's exactly where Mike White has this group in his second season at the helm.
10. Mike Brey, Notre Dame: Brey isn't quite at the level of Bo Ryan and Tony Bennett just yet, but he's quickly reaching the point where, when predicting how good the Irish will be, it's less important to look at who the team lost than it is to simply recognize the fact that Brey is on the sideline. Two years ago, he lost Jerian Grant and Pat Connaughton and made it back to the Elite 8. Last offseason, Demetrius Jackson left and Zach Auguste graduated, and Notre Dame is right in the thick of the ACC title hunt.