The latest NBC Sports bracketology can be found here. This is where the seeds listed below are from.
WINNERS
Georgetown (RPI: 66, KenPom: 57, next four out): The Hoyas beat Marquette at home in decisive fashion, which adds a top 100 win to their résumé. That's not enough for the Hoyas to make up the ground they need to make as one of the next four out, but it is a good sign beating up on another bubble team like this. Georgetown, sitting at 13-12 on the season, more or less has to run the table in the regular season to have a real chance of not being disappointed on Selection Sunday.
Wake Forest (RPI: 31, KenPom: 34, next four out): At this point, beating N.C. State doesn't mean all that much. It's another top 100 win for the time being, but come Selection Sunday, at the rate the Wolfpack are going, it probably won't be. Still, winning this game is a far better outcome than losing it would have been.
Michigan State (RPI: 50, KenPom: 58, No. 11 seed): The Spartans picked up a win over an Iowa team that is barely inside the top 100 in the RPI, so they didn't exactly add to their profile on Saturday. But the more concerning thing for the Spartans is that there were no Big Ten teams ranked in the top 16 of the bracket preview that was released Saturday morning. Michigan State is going to be firmly on the bubble come Selection Sunday, and if the selection committee doesn't think much of the Big Ten, that's not a good sign for Sparty.
Iowa State (RPI: 48, KenPom: 26, No. 9 seed): The Cyclones kept themselves firmly on the right side of the bubble on Saturday by knocking off Oklahoma at home in impressive fashion. Iowa State had previously played themselves off the bubble … and then they went and lost to Texas. Avoiding a second straight loss to the Sooners was a smart idea.
VCU (RPI: 27, KenPom: 48, No. 8 seed): For the first time in ten days, VCU has won a basketball game without needing to get a gift from the officials with 0.4 seconds left in a game they trailed. The Rams beat Davidson in pretty emphatic fashion and are now 20-5 on the season. With losses to Davidson and Fordham this season, VCU does not have much margin for error right now.
Middle Tennessee (RPI: 38, KenPom: 50, No. 11 seed): The Blue Raiders kept their at-large pipe dream alive by knocking off Charlotte on Saturday. I don't think they can afford another loss in league play without winning the league's automatic bid.
Valparaiso (RPI: 78, KenPom: 91, No. 12 seed): Valpo still has an outside chance of getting an at-large bid, and they kept that dream alive with a win over Youngstown State on Saturday. I'm just worried that a team that cannot add anything else of substance to their résumé has done enough with a month left in the season.
Arkansas (RPI: 46, KenPom: 59, first four out): The Razorbacks used a terrific second half to erase a deficit and avoid the indignity of losing to Missouri and LSU in back-to-back games.
Georgia Tech (RPI: 77, KenPom: 81, first four out): Despite scoring just 15 first half points the Yellow Jackets kept themselves in the bubble discussion by avoiding a terrible home loss to Boston College.
Illinois State (RPI: 33, KenPom: 44, No. 12 seed): The Redbirds beat Bradley, but what is a win over a team ranked 235th in the RPI going to do? None of Illinois State's remaining opponents are in the RPI top 140. They better hope no top 50 wins, two top 100 wins and no road wins inside the top 150 is going to be enough. (Hint: it won't be.)
Oklahoma State (RPI: 30, KenPom: 21, No. 9 seed): The Pokes avoided a résumé loss to Texas and kept themselves sitting on the right side of the bubble with a little bit of room to spare.
Minnesota (RPI: 22, KenPom: 39, No. 9 seed): The best thing about beating Rutgers? It means you didn't lose to Rutgers.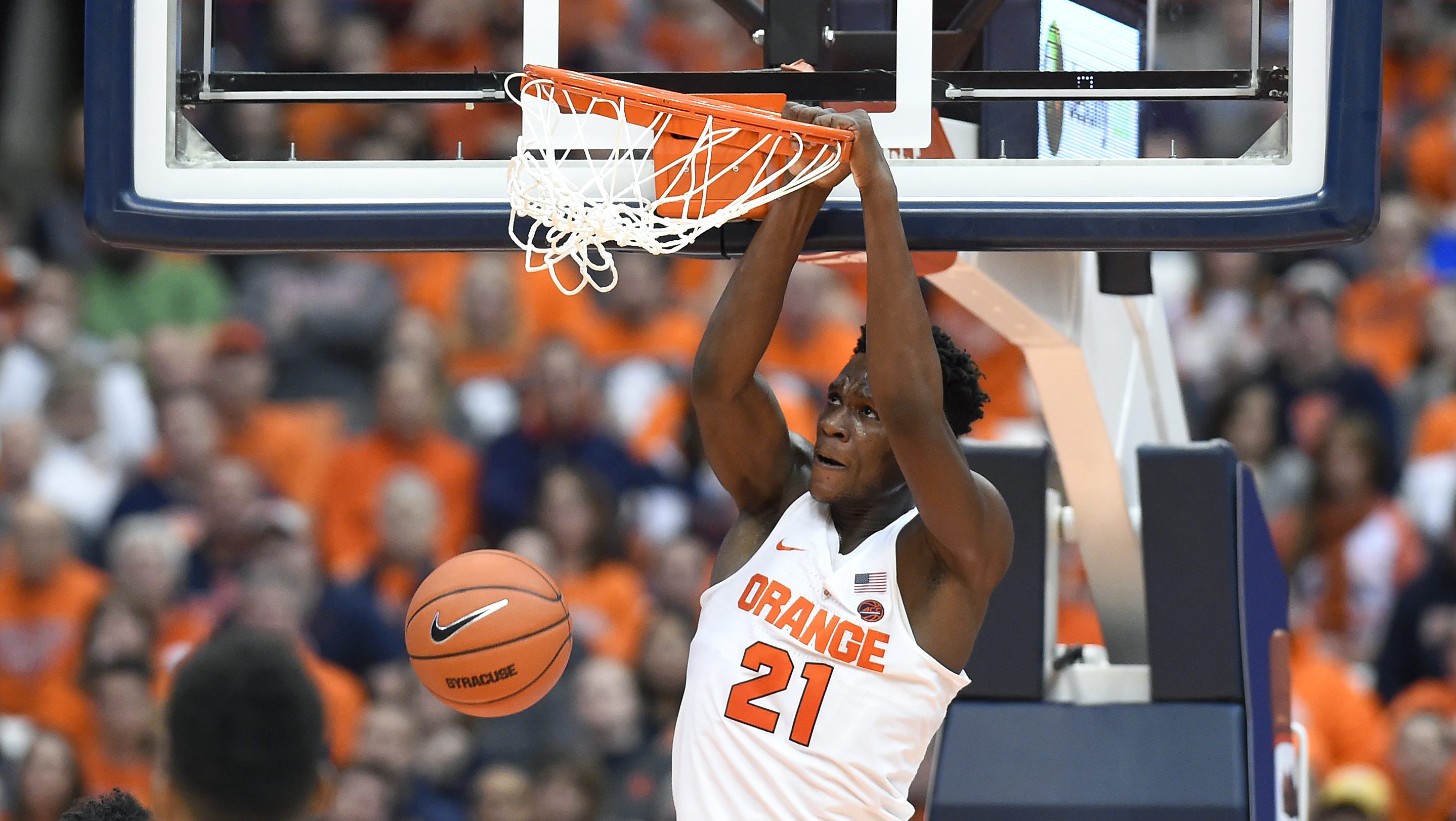 LOSERS
Syracuse (RPI: 59, KenPom: 46, No. 8 seed): The Orange lost on Saturday at Pitt, which is not a killer on the surface. Pitt has not had a good season but they're still a borderline top 50 team, and road losses to borderline top 50 teams don't make or break a team's tournament profile. Where this hurts is that Syracuse is now 16-10 on the season with losses to Boston College, UConn and St. John's. They don't have all that much margin for error as it is, and they still play Louisville twice and have to host Duke.
Seton Hall (RPI: 36, KenPom: 53, play-in game): The Pirates took a brutal loss on the road to a bad St. John's team on Saturday, the kind of loss that is a nightmare scenario for a team slotted in the play-in game. But it doesn't change the fact that Seton Hall's bid will get earned when they play Creighton, Villanova and Xavier at home in consecutive games, starting next week.
Clemson (RPI: 53, KenPom: 43, next four out): The Tigers had a chance to vault themselves past some other teams on the bubble on Saturday afternoon, playing Duke tough in Cameron Indoor Stadium. But they lost by two points in a winnable game, meaning that they're in a spot down the stretch of the season where, as a 13-11 team, they may not be able to survive another regular season loss.
Miami (RPI: 49, KenPom: 40, No. 9 seed): The Hurricanes had a 14-point first half lead and went into halftime up 33-24 on No. 4 Louisville in the Yum! Center and lost. So while this is not a loss that is going to hurt their résumé – losing on the road to a top five team is what's supposed to happen – this is a loss that is going to sting in Miami ends up on the wrong side of the bubble on Selection Sunday. This was a winnable game, and the 'Canes blew it.
Texas Tech (RPI: 85, KenPom: 41, bubble): Like Miami, Texas Tech had a chance to land an elite win on Saturday. They took Kansas to the buzzer at home in a game where the Jayhawks left five points at the foul line in the final minute and played the final three minutes without Frank Mason III. The Red Raiders are barely in the bubble picture at this point, but this was a win that would have put them right back in the conversation. That is going to sting.
UNC Wilmington (RPI: 45, KenPom: 56, No. 12 seed): A loss at Elon on Saturday probably ensures that UNCW, who doesn't have a top 50 win, will need to get the automatic bid from the CAA.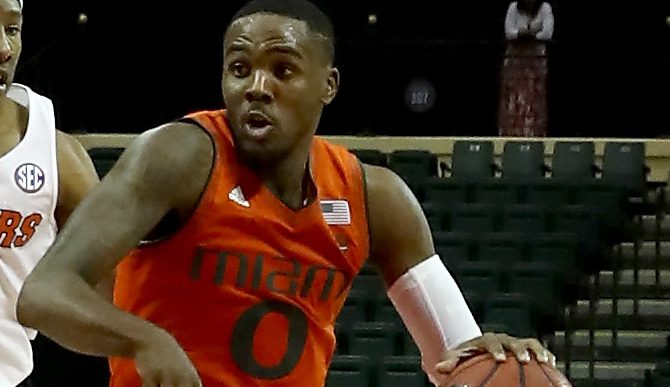 Marquette (RPI: 72, KenPom: 35, play-in game): That win over Villanova is starting to look more and more like a fluke, as Marquette has lost four of five since then. With three games left against Xavier and Creighton, the Golden Eagles still have a chance to make a run and play their way onto the right side of the bubble.
Cal (RPI: 33, KenPom: 47, No. 8 seed): Cal is still in a good spot, but there is a distinct lack of quality wins on their résumé. They won at USC and … that's it. Princeton on a neutral, Utah and Stanford aren't exactly great wins. they probably aren't in danger of missing the tournament yet, but with a loss to San Diego State, there isn't room for them to make mistakes.
Tennessee (RPI: 37, KenPom: 37, first four out): The Vols are slowly playing their way out of tournament contention after that huge win over Kentucky, losing 76-75 at home to Georgia on Saturday. They're not 15-11 overall and just 6-6 in the SEC. It's not over for the Vols – they still play at Kentucky and at South Carolina, two wins that can change what a profile looks like – but as of today, they just have too many losses to have a real chance to dance.
Ohio State (RPI: 62, KenPom: 60, next four out): Ohio State needed a win at No. 21 Maryland to really put themselves into the bubble conversation, and they didn't get it. This team is now 15-11 overall and 5-8 in the Big Ten.
Kansas State (RPI: 43, KenPom: 28, No. 10 seed): Kansas State lost at West Virginia. It's not the worst loss they've taken this year, but it would have been a great résumé win.
TCU (RPI: 33, KenPom: 33, No. 10 seed): TCU lost at Baylor. That would have been a great win for them, but this isn't a loss that will hurt them.
You can subscribe to the podcast on iTunes, Stitcher and Audioboom