We're getting down to the stretch run for college basketball teams, and if anything has become obvious this season, it's that all of the best teams in the country are flawed. 
Let's pretend, for a second, that trades were allowed in college basketball. If they were, here are eight trades that would benefit some of the national title contenders this season. 
The major caveat here: These trades have to benefit both teams, and they have to be trades that, in theory, would be accepted. So, for example, no matter how much I want to pretend to send Jawun Evans to Duke, it would never happen with Oklahoma State now in the mix for a tournament berth. The same can be said for someone like Alec Peters of Valparaiso or Jack Gibbs of Davidson. 
Oklahoma's Jordan Woodard to Duke for Marques Bolden: Marques Bolden has totally disappeared from Duke's rotation. He's played a total of four minutes in the last three games, since the Blue Devils have made the change to playing small ball full-time. What Duke is lacking is a point guard, and Oklahoma, who is currently sitting at 8-14 on the season, has a senior in Jordan Woodard with Final Four experience that spent last season divvying up shots between Buddy Hield and Isaiah Cousins, who has some point guard tendencies in his own right. Why wouldn't Oklahoma give up Woodard in a lost season for the chance to let Lon Kruger mold a guy with Bolden's talent? And why wouldn't Duke shed Bolden, who isn't getting minutes this season and who has been recruited over for next year?
Oklahoma's Khadeem Lattin to Villanova for Tim Delany: Lattin is an active, 6-foot-9 forward that blocks some shots and gets some rebounds and thrives playing a role, which is exactly what the junior would do for Villanova, who needs some help on the inside. The Sooners would get back Delany, a former four-star prospect and redshirt freshman that has seen his minutes limited as he fights through some hip issues.
Illinois' Malcolm Hill to Kentucky for Sacha Killeya-Jones: Kentucky badly needs a source of offense in the half court, and Hill has been one of the best scorers in college basketball for the last two seasons. He's big enough that he can play the four in a small-ball lineup and at least be as effective defensively as Derek Willis has been. He would also provide a much bigger offensive boost for a team that has become totally predictable on that end of the floor. In return, Illinois would be getting a big man with terrific upside that hasn't been able to get off the bench this season for the Wildcats and who may have been recruited over by head coach John Calipari for next season.
Texas A&M's Robert Williams to Kansas for Malik Newman: The Jayhawks have a shot to win a national title this season. They have the nation's best back court in Frank Mason III and Devonte' Graham and they have one of the nation's best wings in Justin Jackson. They've been really good playing small-ball this season, but their biggest issue is a lack of size inside. It's Landen Lucas, an undersized Carlton Bragg Jr. and … well, that's about it. Williams, a freaky-athletic, 6-foot-9 forward that's averaging 11.0 points, 6.8 boards and 2.5 blocks in 23 minutes for Texas A&M, is the perfect fit. He's a potential one-and-done, and with the Aggies currently sitting at 4-6 in the SEC, why wouldn't they give him up to get Malik Newman, who was a top ten player in the Class of 2015? They Jayhawks can afford to lose Newman to make a run at this year's title, as Graham is only a junior and they still have a good shot at landing Trae Young for next season.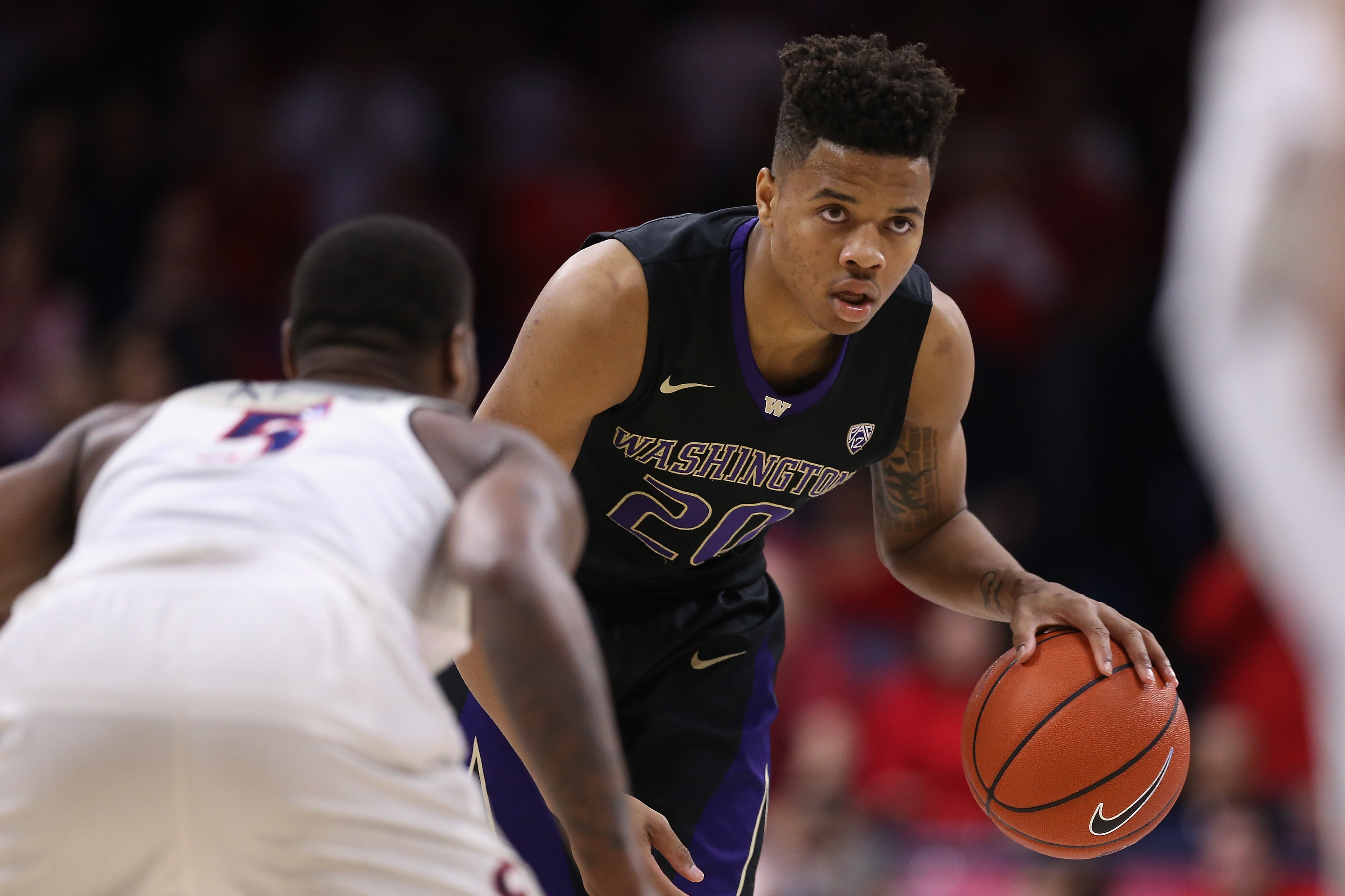 Washington's Markelle Fultz to Creighton for Kaleb Joseph, Kobe Paras: Washington is currently sitting second-to-last in a Big 12 that is not very good at the bottom. Their season is over, and Markelle Fultz, who may be the single-most talented player in college basketball, is stuck on a team that will be lucky to end up in the CBI. Creighton is without their starting point guard after Mo Watson tore his ACL, which has turned what was once a high-powered, fast-break offense into one that is matchup-oriented and inconsistent. Fultz would be a great fit on the floor with the likes of Marcus Foster and Justin Patton, while Washington would get, in return, a former top 75 point guard that started as a freshman at Syracuse in Kaleb Joseph and an athletic, 6-foot-6 wing in Paras that originally was committed to UCLA. Both redshirted this season, and we saw what redshirts at Creighton had done for Foster, Patton and Watson. Adding talent and depth would be nice for when Michael Porter Jr. shows up next season.
Northern Iowa's Jeremy Morgan to UCLA for Prince Ali: UCLA stinks defensively. Jeremy Morgan is a good defender, a 6-foot-6 wing that averages 1.5 steals and 2.0 blocks. He's also a guy that can knock down a three – he was shooting 40.4 percent this season before a recent 5-for-26 slump – which means that the Bruins would be adding a very good perimeter defender to their rotation without costing themselves the floor spacing that makes their offense so lethal. In exchange, UNI would be getting a former top 30 recruit that struggled to find minutes as a freshman and has missed this season due to injury.
Grand Canyon's Dewayne Russell to West Virginia for James Bolden: Russell is averaging 22.5 points and 5.0 assists for Grand Canyon this season, who is not eligible for the NCAA tournament. He put up 42 on Louisville earlier this year. GCU would get back Bolden, a redshirt freshman guard that was a three-star prospect and who will star in the WAC for the next three years, when the Antelopes will be able to get to the dance.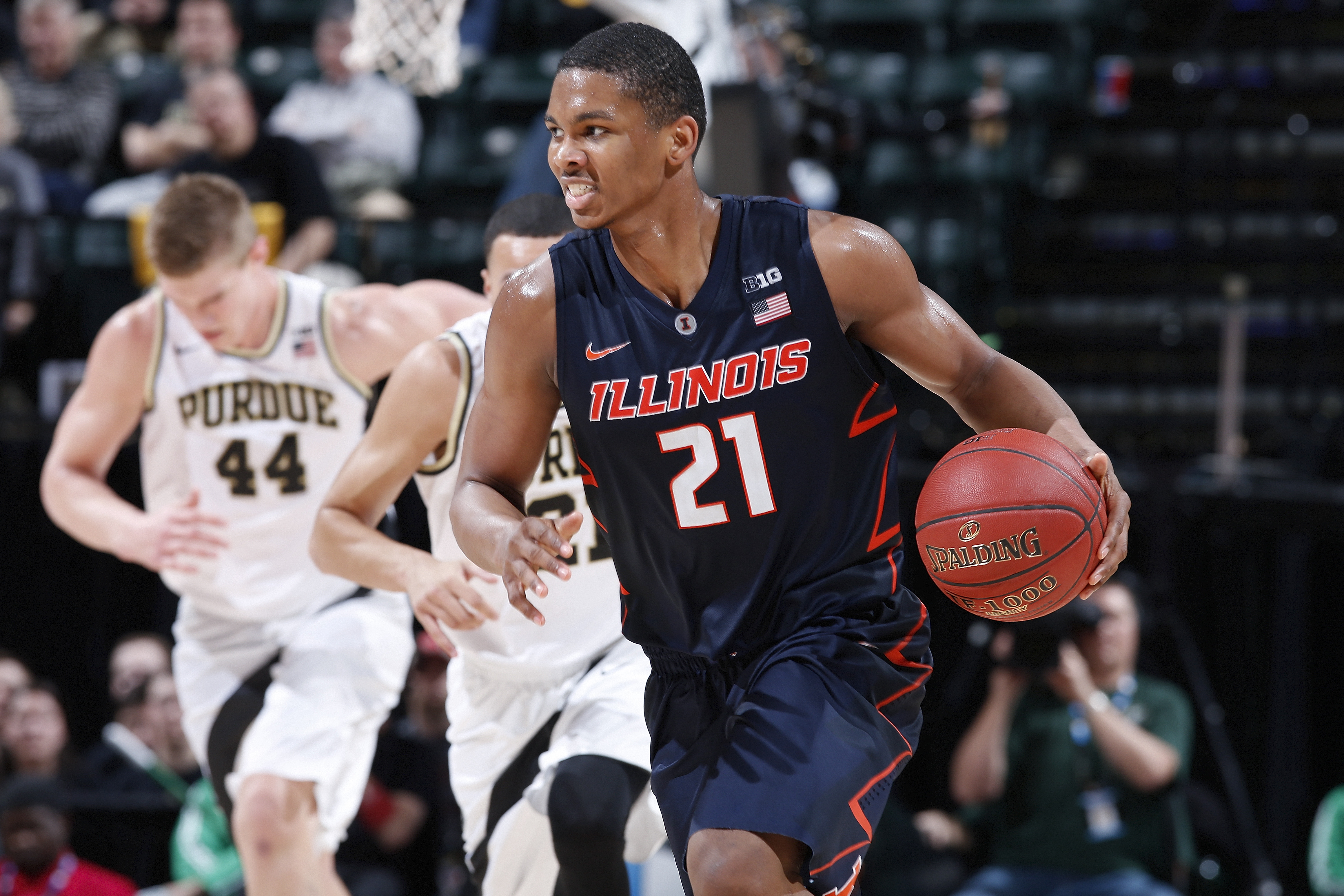 Temple's Obi Enechionyia to Michigan State for Matt McQuaid, Kyle Ahrens: Temple had a hot start to the season but has slowed down in AAC play, leaving them open to making some moves. Michigan State could use a mobile, stretch-four big man that can defend the rim and hit threes. Enechionyia is 6-foot-10, shoots 37.8 percent from three while attempting six per game and blocks 1.7 shots per night. Adding that piece while giving up a pair of young role players seems like a match.
Pitt's Jamel Artis to South Carolina for TeMarcus Blanton, Sedee Keita: South Carolina badly needs help offensively. Badly. They're 150th in offensive efficiency, according to KenPom, and on Tuesday night, they posted a first half that saw them shoot 3-for-30. They went to four overtimes at home against Alabama because they couldn't crack 30 percent shooting from the floor. Pitt is 1-9 in the ACC this season and loaded with upperclassmen. Their season is done. Why not move a senior like Artis, who is averaging better than 20 points, for a couple of talented youngsters? The Gamecocks have a chance to make a run this season, and you may not find a better 1-2-3 punch than Artis, Sindarius Thornwell and P.J. Dozier.
Louisville's Ray Spalding to Iowa for Peter Jok: The Cardinals need to add perimeter shooting, and Jok may be the best perimeter scorer in the Big Ten. He's also the only senior on a young Iowa team that doesn't seem like they're going to be making a run this season. Spalding is a 6-foot-9 sophomore with a 7-foot-4 wingspan and NBA potential. He's also the fourth big man in Louisville's rotation.