The latest NBC Sports bracketology can be found here. This is where the seeds listed below are from. 
WINNERS
Syracuse (RPI: 69, KenPom: 47, No. 11 seed): The Orange got a buzzer-beater from Tyus Battle to give them a win over Clemson on the road, the second thrilling road win they've picked up in the last week. Once a tournament afterthought, Syracuse is probably in the tournament with some room to spare as of today. They have some terrific wins (Virginia, Florida State) but no bubble team has the trio of horrid losses that Syracuse has.
Rhode Island (RPI: 39, KenPom: 45, first four out): The Rams dodged a landmine on their schedule by knocking off UMass on the road. URI's only sub-100 loss came on the road to a Richmond team that is barely outside the top 100. As long as they don't suffer a dumb loss to one of the four sub-100 teams left on their schedule and pick up a win at home against either VCU or Dayton, Danny Hurley should feel pretty good about his NCAA tournament chances.
Michigan (RPI: 79, KenPom: 40, first four out): The Wolverines inched closer to the bubble with a demolition of in-state rival Michigan State. This was a win that the Wolverines absolutely needed. It's against a fellow bubble team, for one, but the 15-9 Wolverines play five of their last seven games on the road with their two home games coming against Wisconsin and Purdue. That's a nightmare stretch, but it's one that can do wonders for Michigan's résumé if they get hot.
TCU (RPI: 43, KenPom: 32, No. 10 seed): The Horned Frogs landed a nice win over Texas Tech at home, keeping themselves on the right side of the bubble and adding another top 100 win to their profile. If TCU can hold serve at home – Oklahoma State, West Virginia, Kansas State – and avoid a loss at Oklahoma, they'll be in the tournament.
Dayton (RPI: 33, KenPom: 31, No. 8 seed): I'm not ready to put Dayton as a lock yet for three reasons: 1. Their best win is Rhode Island, and it's the only top 50 win that they have; 2. They have a loss at UMass, who is 150th in the RPI; 3. There are some potentially disastrous losses left on their schedule. As long as Dayton doesn't do anything dumb the rest of the year, they should be in a good spot.
Illinois State (RPI: 34, KenPom: 48, No. 12 seed): The Redbirds pasted Drake on the road on Tuesday, but I still think this is a team that is going to be autobid or bust. The Valley, in my eyes, is a one-bid league.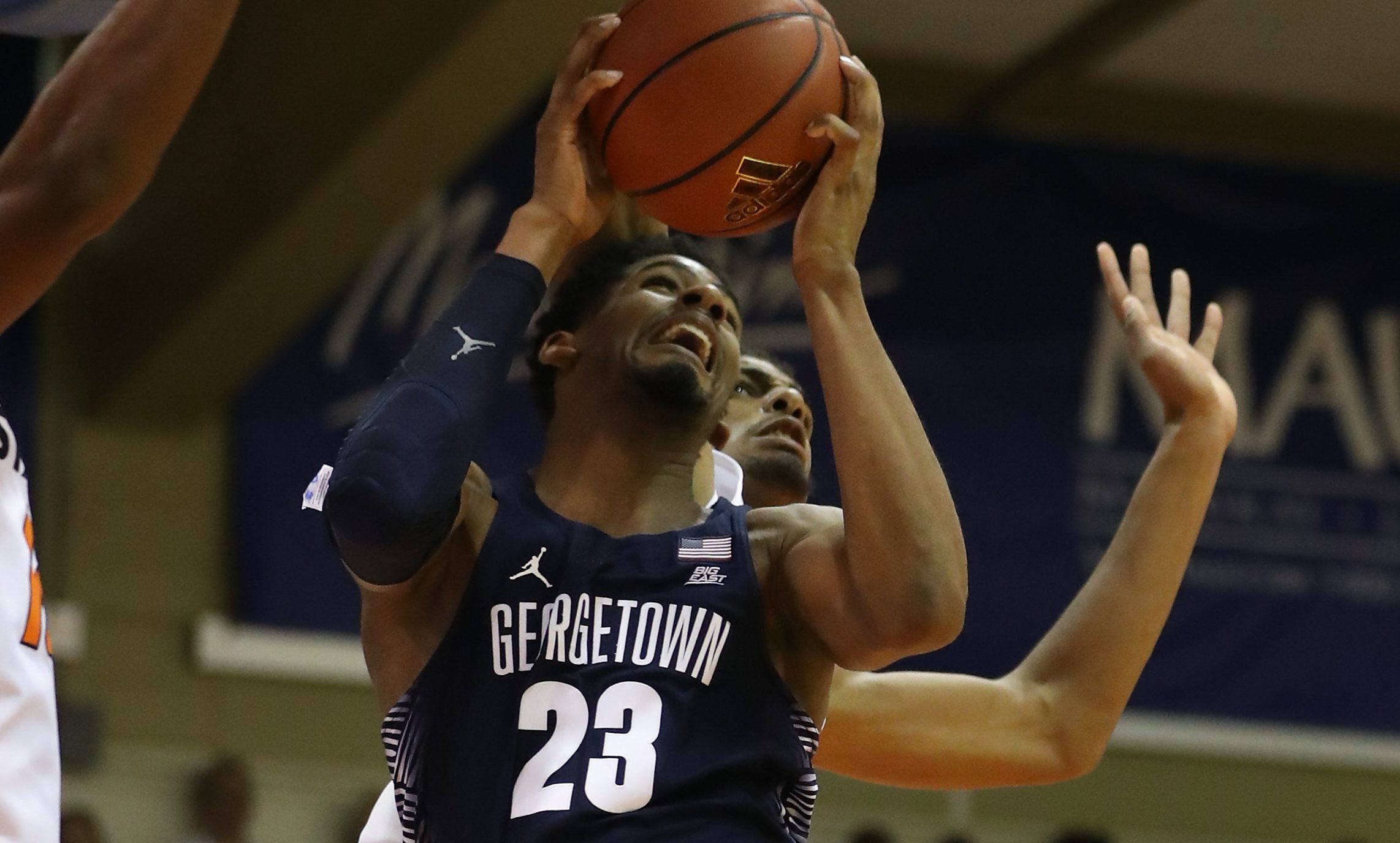 LOSERS
Northwestern (RPI: 31, KenPom: 30, No. 7 seed): Here comes Northwestern, inching ever closer back to the bubble. The Wildcats moved to 18-4 on the season and 7-2 in the Big Ten with a win over Indiana last week, and it looked like the Wildcats were ready to slide on into "lock" status in the NCAA tournament. Since then, they've been torn apart by Purdue on the road and, on Tuesday, lost to Illinois at home, and suddenly, that profile doesn't look so strong. They have a win over Wake Forest at home, and Wake Forest is somehow a top 30 RPI win. I don't know if that will last. A neutral court win over Dayton seems like it has some staying power, and Northwestern still doesn't have a bad loss to their name. But with a trip to Wisconsin this weekend and a visit from Maryland next Wednesday, we're going to have a really good sense of what this team is in the next week.
Clemson (RPI: 45, KenPom: 38, first four out): The Tigers lost on a buzzer-beater from Tyus Battle on Tuesday night, a killer blow to a team that is already on the outside looking in. The Tigers do have some quality wins – at South Carolina, at Wake Forest – but with three of their next four games on the road, they need to turn things around quickly. The Tigers are just 13-10 on the season and 3-8 in the ACC.
Georgetown (RPI: 62, KenPom: 59, next four out): The Hoyas fought back from down 17 points at Villanova to get within two points at the under-four timeout. Villanova is one of the best teams in the country. The only negative for Georgetown is the missed opportunity. They have some ground to make up and this would've done the trick.
Texas Tech (RPI: 80, KenPom: 42, next four out): The Red Raiders are slowly playing themselves out of tournament contention after losing at TCU on Tuesday, but it's not over yet. Their next two games come at home against Kansas and Baylor. Win one or both of those and they're back in the thick of it.
Marquette (RPI: 64, KenPom: 34, No. 9 seed): Marquette missed on a great chance to bolster their tournament profile on Tuesday night, losing a close game at home to a reeling Butler team. They're still probably on the right side of the bubble with a little bit of room to spare thanks to a pair of road wins at Creighton and Georgia.
Michigan State (RPI: 47, KenPom: 49, No. 8 seed): The Spartans got blasted on the road by Michigan. All things considered, this is not the worst loss in the world – road games never are – but it does chip away at Sparty's margin for error down the stretch.
Wake Forest (RPI: 28, KenPom: 33, next four out): The Demon Deacons had a chance to add to their profile with a win over a good-but-struggling Notre Dame team on the road, and they whiffed. Wake is still without a top 50 win on the season, and that's not something that they'll be able to overcome despite their good computer numbers.