For the most up-to-date bracket projection, click here. This is where the seedings listed below are from. 
WINNERS
The Big 12: Depending on how you look at it, Saturday was either a day full of carnage of the best day of the year for the conference. The three top teams in the league all lost at home. That's bad. But those losses all came to teams that were on the bubble and, as of now, probably are going to end up in the NCAA tournament. That's good, right?:
Iowa State (RPI: 51, KenPom: 28, No. 9 seed): The Cyclones just played their way off the bubble. Iowa State went into Phog Allen Fieldhouse and beat Kansas. That will be, at worst, one of the top three wins in college basketball this season. It may be the best. Iowa State was already in a pretty good spot. They're not a lock to dance yet – there's still a lot of basketball to be played – but as long as they don't do anything stupid the rest of the season, they'll be getting an at-large bid.
Kansas State (RPI: 49, KenPom: 29, play-in game): The Wildcats played their way out of bubble contention for the time being as they went into Waco and knocked off No. 2 Baylor. For a team that entered the day just 2-7 against the RPI top 100, picking up a road win over a top ten team is a pretty big deal. As of today, the Wildcats are comfortably in the tournament.
Oklahoma State (RPI: 33, KenPom: 23, No. 11 seed): Continuing with the theme of the day, the Cowboys picked up a road win over West Virginia, their fifth consecutive win and the fourth time in that span where the Pokes beat a team that will likely be in the NCAA tournament. Three of those four wins were on the road. Pretty impressive turnaround for a team that lost their first six conference games.
Syracuse (RPI: 83, KenPom: 53, bubble): It's hard to imagine that there will be a bigger bubble winner today than the Orange*, who landed a come-from-behind win to knock off the same No. 9 Virginia team that they came from behind to beat in the Elite 8 last season. The Orange have now won four straight games, with home victories over Florida State and UVA in that run, and suddenly, a team that looked like they were out of the running for an at-large bid is suddenly very much in the mix. As of today, I think the Orange are still on the wrong side of the bubble. They have the three worst losses of any team in contention right now – Boston College, UConn and St. John's, all of whom are outside the RPI top 125 – and they only have one win in a games that came on the road or on a neutral court.
*(Looks really dumb after Iowa State's win at Kansas the Big 12 went insane.)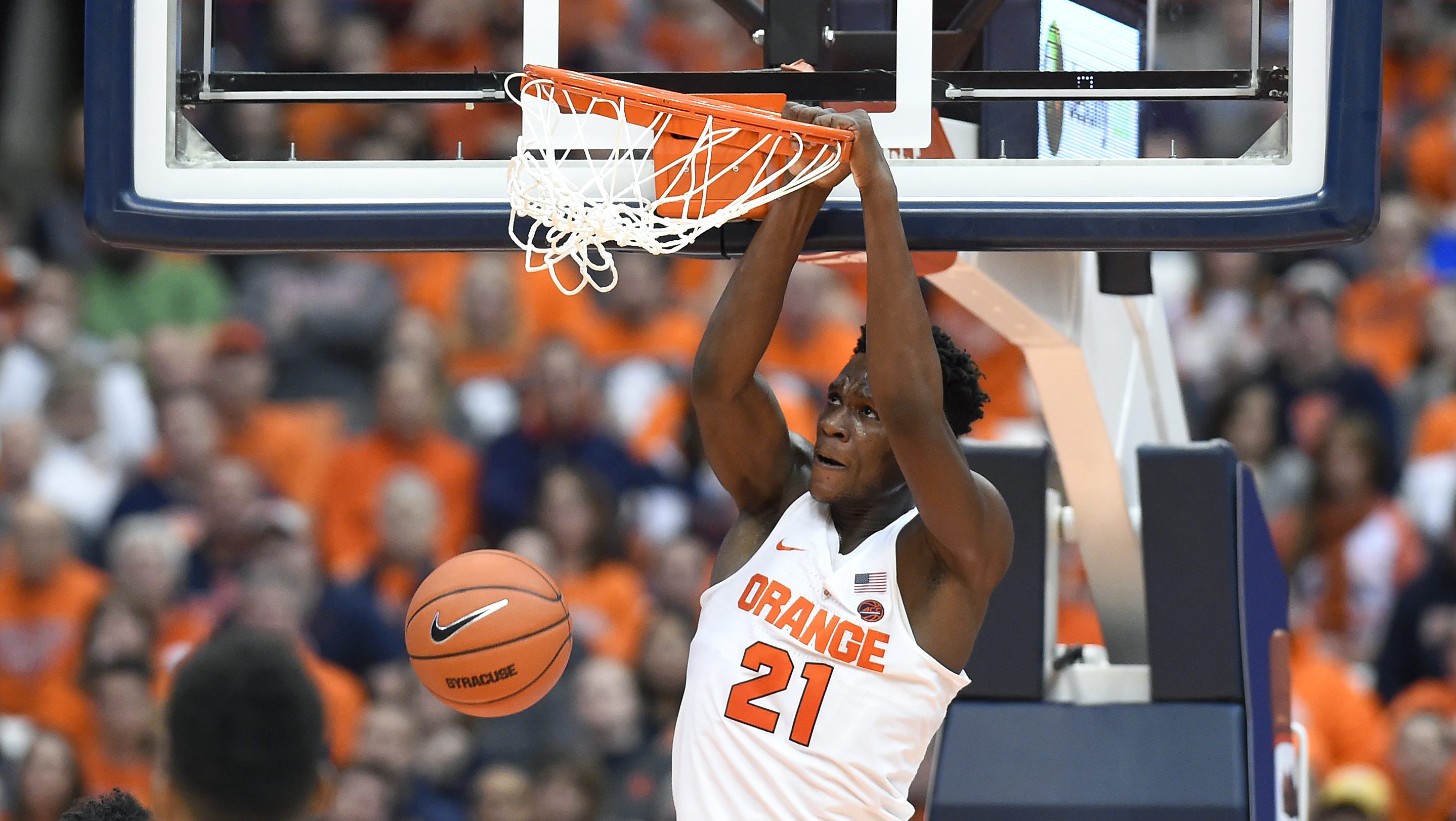 Seton Hall (RPI: 47, KenPom: 55, first four out): The Pirates picked up a really nice road win in overtime, knocking off Georgetown, a fellow bubble-dweller. The Pirates are quietly playing themselves into the NCAA tournament. Four of their five best wins came on the road or on a neutral, and they still get Creighton, Butler and Villanova at home later this month.
Wichita State (RPI: 78, KenPom: 21, first four out): The Shockers vaulted themselves into a tie for first place in the Missouri Valley with a 41-point win over Illinois State. The Shockers are likely going to be right there on the cut line come Selection Sunday.
Miami (RPI: 71, KenPom: 44, first four out): The Hurricanes added a nice road win to their résumé by picking off another bubble-dweller in N.C. State. Miami landed a nice win over North Carolina last weekend, but that's really all there is to their profile at this point. Hurricane fans are going to be rooting for the Wolfpack to figure it out down the stretch; beating a bad team on the road doesn't mean much. Beating a top 75ish team on the road does.
TCU (RPI: 39, KenPom: 34, play-in game): The Horned Frogs did what they had to do, beating Texas to avoid that black mark on their profile. TCU's two best wins are against Illinois State and at Kansas State. They're going to have to beat one of the elite in the Big 12 to feel comfortable on Selection Sunday.
Texas Tech (RPI: 85, KenPom: 43, next four out): The Red Raiders kept themselves in a good spot on the bubble with a win over an 8-14 Oklahoma team on Saturday. Chris Beard's club still has some work to do to make up for a slow start in Big 12 play.
Minnesota (RPI: 23, KenPom: 42, No. 11 seed): The Gophers landed a nice win at Illinois to end an ugly, five-game losing streak. I still think the Gophers, who have four top 50 wins, two of which came on the road, and eight top 100 wins, are more comfortably in the tournament that a No. 11 seed.
Wake Forest (RPI: 30, KenPom: 33, next four out): The Demon Deacons worked themselves ever closer to the cut line on Saturday, picking up a win they badly needed to get at home against Georgia Tech. Wake is still without a top 50 win, but with four top 50 road games left and a home date with Louisville, Danny Manning's club will have plenty of chances to play their way into the tournament.
Marquette (RPI: 67, KenPom: 37, No. 10 seed): The Golden Eagles kept their spot on the right side of the bubble as they went into Chicago and knocked off DePaul.
VCU (RPI: 32, KenPom: 47, No. 9 seed): VCU won when a technical foul was called with 0.4 seconds left at St. Bonaventure because the fans stormed the court before the game was over. Instead of losing in regulation they won in overtime. If VCU ends up on the cut line come Selection Sunday, remember this day.
USC (RPI: 27, KenPom: 59, No. 8 seed): USC swept a road weekend for the first time in Andy Enfield's tenure with the program as they won at Washington State on Saturday. The Trojans have now won four in a row and are trending in the right direction.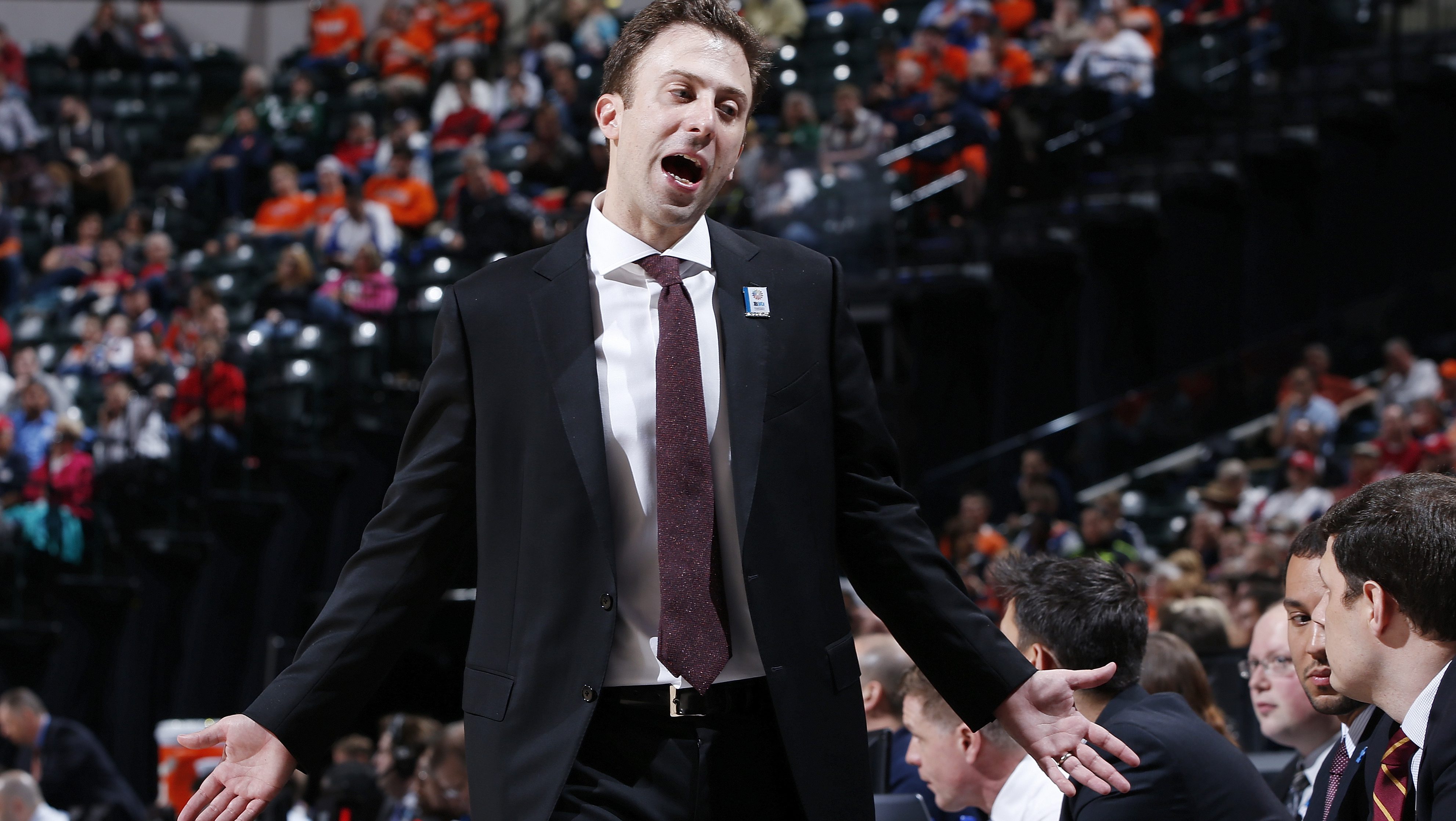 LOSERS
Georgia Tech (RPI: 65, KenPom: 74, No. 10 seed): The Yellow Jackets fell at Wake Forest on Saturday, a loss that doesn't look as bad on paper as it probably sounds in your head. I'm not even sure this loss would drop them a seed line right now.
Illinois State (RPI: 35, KenPom: 39, No. 9 seed): The Redbirds were obliterated on Saturday at Wichita State, losing by 41 points. On the one hand, that's gross. On the other, this loss came with MiKyle McIntosh available. He averages 13.5 points. If the committee takes that into account, this loss may not hurt them as much as you'd think. Might this have been a best-case scenario for the Missouri Valley?
Tennessee (RPI: 34, KenPom: 35, play-in game): The Vols may be the biggest loser on the bubble today. Not only did they watch four teams near or behind them in the standings land wins over top ten teams, but they blew a 19-point lead on the road and lost to a bad Mississippi State team. Ouch.
Arkansas (RPI: 25, KenPom: 49, No. 9 seed): The Razorbacks probably didn't cost themselves a spot in the NCAA tournament by losing at Missouri on Saturday, but they certainly didn't make the job they have in front of them any easier. Missouri snapped a 13-game losing streak with the win. Gross.
Michigan (RPI: 60, KenPom: 32, No. 10 seed): The Wolverines' résumé took a hit on Saturday as they lost at home to Ohio State. It's hardly a killer for Michigan, not when they have five games left against top 50 opponents, but with just one top 50 win under their belt, making the margin for error smaller isn't doing themselves any favors.
Georgetown (RPI: 52, KenPom: 56, first four out): The Hoyas put themselves back into the conversation for an NCAA tournament bid last week, as they beat Creighton and won at Butler. Losing to Seton Hall at home in overtime is going to hurt, not because it's an awful loss but because that was a quality résumé win that they A) needed to make up ground and B) didn't get.
Valpo (RPI: 61, KenPom: 81, No. 12 seed): The Crusaders got smacked around on Saturday at Green Bay, who is a title contender in the Horizon. All things consider, it's not an awful loss by any stretch, but it is the kind of loss that Valpo's profile may not be able to handle. I'm not sure that they can get an at-large at this point.
Middle Tennessee State  (RPI: 41, KenPom: 48, No. 8 seed): MTSU blew a double-digit lead on the road against 8-14 UTEP as they lost their first game of the CUSA season. As of now, I would guess the Blue Raiders have a good enough profile to get them into the NCAA tournament, but that is going to continue to drop compated to the rest of the field.
N.C. State (RPI: 82, KenPom: 87, next four out): The more N.C. State plays, the more their win at Duke looks like a total fluke. The Wolfpack dropped to 14-10 overall and 3-8 in the ACC with a loss to Miami at home. I don't think their season is going to get turned around.