To see the latest NBC Sports bracket projection, click here. The seedings listed below are from this bracket. 
WINNERS
Syracuse (RPI: 90, KenPom: 55, bubble): Wins over Wake Forest and Florida State last week put Syracuse back into the conversation. Adding a win over another bubble team in N.C. State on the road helps, too. It's the first true road win for the Orange. They still have a lot of work to do to make up for the losses to UConn, St. John's and Boston College, but if this team has figured it out – and if John Gillon keeps doing what he did on Wednesday – Syracuse has the horses to make a run at this. They play four games against Virginia, Duke and Louisville the rest of the year and three of them come at home.
Indiana (RPI: 79, KenPom: 40, No. 7 seed): The Hoosiers avoided what would have been a disastrous loss at home against Penn State, taking home a thrilling, triple-overtime win despite playing without James Blackmon Jr., who is dealing with a "lower leg injury". Indiana is in a weird spot. They have two phenomenal wins over Kansas and North Carolina, but both of those wins came with O.G. Anunoby in the lineup; he's out for the year with a knee injury. Without Anunoby, they haven't been overly impressive, and they still have to play a monster schedule down the stretch: five of their remaining eight – and four of their final five – games are on the road, and they play Purdue twice and at Wisconsin.
TCU (RPI: 49, KenPom: 42, play-in game): The Horned Frogs picked up a critical road win on Wednesday, going into Manhattan and knocking off Kansas State in overtime. It's their first road win over a team not named Texas and just their fourth top 100 win of the season. The biggest obstacle for TCU right now is a lack of quality wins. If they can simply protect their home court the rest of Big 12 play, they should be in a good spot on Selection Sunday.
VCU (RPI: 31, KenPom: 45, play-in game): VCU is in a tougher spot than they are used to being in. After beating just one top 50 opponent in the non-conference – Middle Tennessee State – the Rams are playing out a conference slate in a league that isn't exactly loaded with marquee wins. With losses to Davison and Fordham already, it would behoove VCU to beat the teams they're supposed to beat.
Clemson (RPI: 41, KenPom: 31, first four out): Clemson had a rough start to ACC play, but the computers love them. After beating Georgia Tech – a better win than you may realize – on Wednesday, they now have eight top 65 wins to go with three top 35 wins, two of which came on the road.
Arkansas (RPI: 29, KenPom: 52, No. 8 seed): The Razorbacks are in a pretty good spot right now. They have a pair of top 50 road wins and, sitting at 17-5 on the season, have just one bad loss, at home to Mississippi State. Beating Alabama at home, another top 100 win, certainly helps their cause.
Wichita State (RPI: 78, KenPom: 20, first four out): The Shockers avoided what would have been an awful loss to Drake, coming back from eight points down in the second half to win. I don't think Wichita State can afford another loss in league play and still be able to get an at-large bid.
Illinois State (RPI: 37, KenPom: 38, No. 10 seed): The Redhawks are in a slightly better position than Wichita State, but the fact remains that the Missouri Valley has the look of a one-bid league this season. It would behoove ISU to lose to no one other that the Shockers.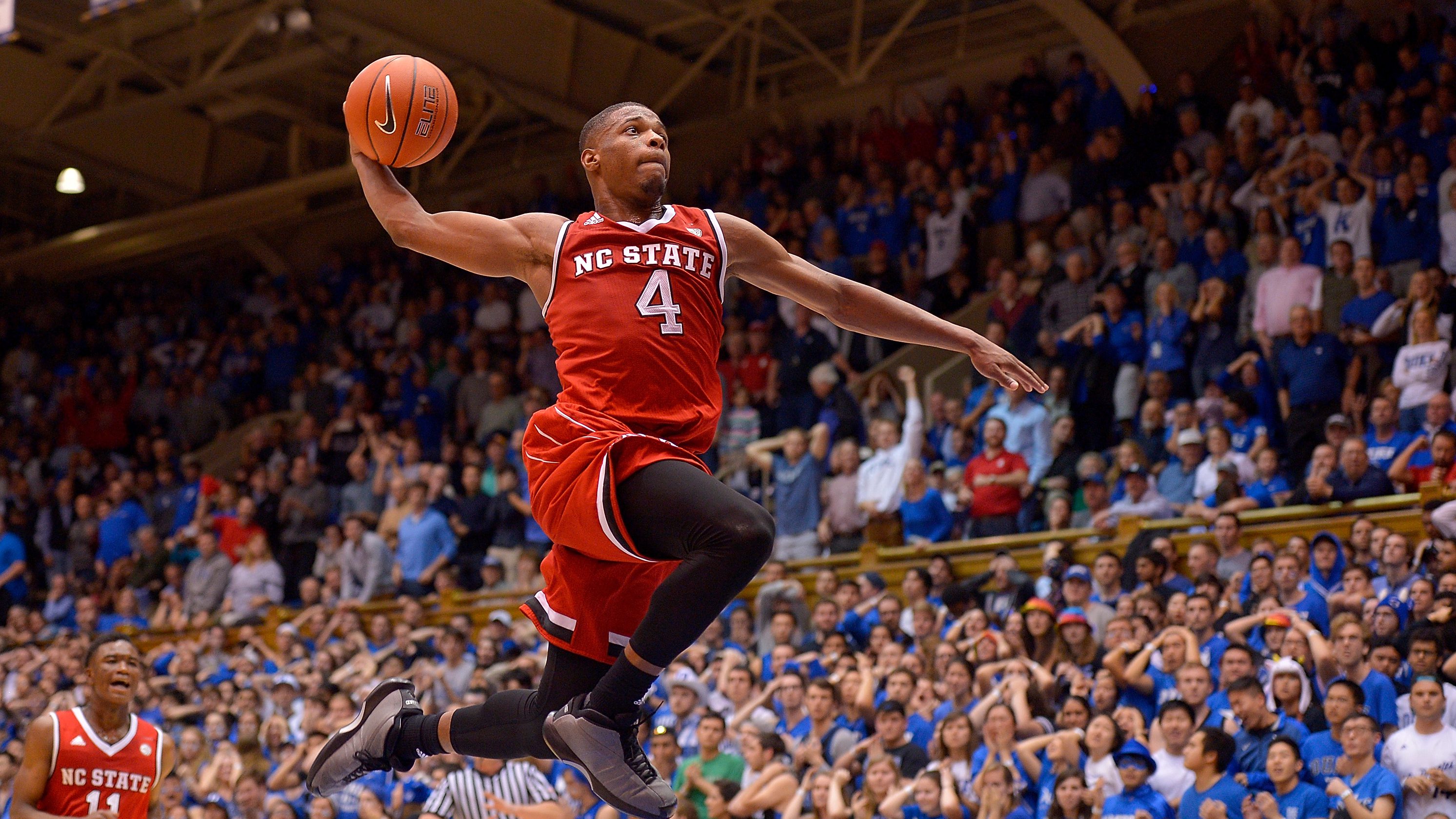 LOSERS
N.C. State (RPI: 61, KenPom: 81, No. 11 seed): The Wolfpack landed a massive win at Duke last Monday that thrust them back into the discussion for an at-large bid. They backed that up by getting dropped by 25 points at Louisville and blowing a 17-point second half lead and losing to Syracuse at home. The loss to Louisville is one thing. Dropping a winnable game against an underperforming Syracuse team? That one is going to hurt.
Kansas State (RPI: 43, KenPom: 27, No. 10 seed): The Wildcats looked like a safe bet to dance two weeks ago, and they looked like one of the nation's most underrated team when they were 15-4 on the season with a pair of losses due to tough-luck calls in the final seconds. Since then, they've lost three in a row to bubble teams and now sit here in early February with just two wins over the RPI top 125.
Texas Tech (RPI: 71, KenPom: 41, No. 11 seed): The quickest way for a Big 12 team to kill their standing on the bubble is to lose to Texas. Texas Tech … lost to Texas. That's not a good look for a team with just three top 50 wins.
Marquette (RPI: 53, KenPom: 32, No. 9 seed): Marquette beat Creighton on the road and Villanova at home in back-to-back games to put themselves in a position were comfortably on the right side of the bubble. They followed that up with a home loss to Providence and, on Wednesday, a 14-point loss at St. John's. Back to the bubble it is.
Miami (RPI: 62, KenPom: 33, bubble): Miami fell at home to No. 15 Florida State tonight. It wasn't the most flattering performance – they lost by 18 – and it will help folks to forget that they're just four days removed from dominating North Carolina at home. But a loss to a top 15 team anywhere is never going to be a big deal, but missing out on an opportunity to get a win like that at home does make their margin for error in a conference as tough as the ACC just that much more difficult.
Seton Hall (RPI: 42, KenPom: 58, No. 11 seed): The Pirates had a chance to land a really nice road win over Xavier, who was playing their first game without Edmond Sumner. Seton Hall has just two top 100 wins. Later this month, they play three straight home games against Villanova, Creighton and Xavier. Winning two of those would be ideal.
Georgia Tech (RPI: 60, KenPom: 71, No. 11 seed): The Yellow Jackets missed out on a chance to bolster their résumé on Wednesday, losing at Clemson, but a road loss to a top 50 team isn't going to hurt anyone.
Virginia Tech (RPI: 39, KenPom: 51, No. 8 seed): It's hard to be too critical of anyone for losing at No. 9 Virginia.