In a week where nine of the top 12 teams in the AP Poll took a loss – and two of those nine lost a pair of games – putting together something that in anyway represents a coherent top 25 is a nightmare.
That said, there once again appears to be a pretty clear-cut top four, although the members of that top four differs slightly this week than it did last week. This week, Kansas, Gonzaga, Villanova and Baylor and the four teams that probably should be at the top of everyone's poll regardless of whether you rank teams based off of résumé, tournament profile, the eye test or a combination of all three.
If you want to rank undefeated Gonzaga No. 1, you go right ahead. They're undefeated on the season and those wins over Arizona, Florida, Tennessee and Saint Mary's just keep looking better and better. If you want to rank Villanova No. 1, I think thats still justified. A two-point loss on the road to a tournament-caliber Marquette team on a night where they shot 6-for-34 from three and missed two game-tying shots at the rim at the end of the game is not exactly a death-knell for their season. Baylor? They still probably have the strongest résumé of anyone in the country.
Kansas, however, is the team that is sitting at No. 1 in my top 25 for one, simple reason: I find it really difficult to judge a team negatively when they go 1-1 in a week where they play two road games against KenPom top five teams.
That's precisely what the Jayhawks did.
On Tuesday night, they went into Morgantown as six-point underdogs and lost, which is pretty much what everyone expected them to do in the building where Baylor lost by 21 points. Then on Saturday, they went into Rupp Arena as eight-point underdogs and beat Kentucky. There isn't a soul in the world worth paying attention to that would consider that anything other than a good week.
I had Kansas ranked third last week, above Gonzaga but behind Villanova and Kentucky. Kentucky, deservedly, dropped after they lost a pair of games. I had Villanova in third now, not because their loss was horrid but because their shaky three-point shooting combined with less-than-stellar defense is a concern.
If you want to rank Gonzaga No. 1, I really have no issue with that. It's justified and deserved. But if you are going to have the Zags jump Kansas in your poll because the Jayhawks lost at West Virginia and won at Kentucky in a week where Gonzaga went 3-0 against teams in the WCC not named Saint Mary's, you're crazy.
---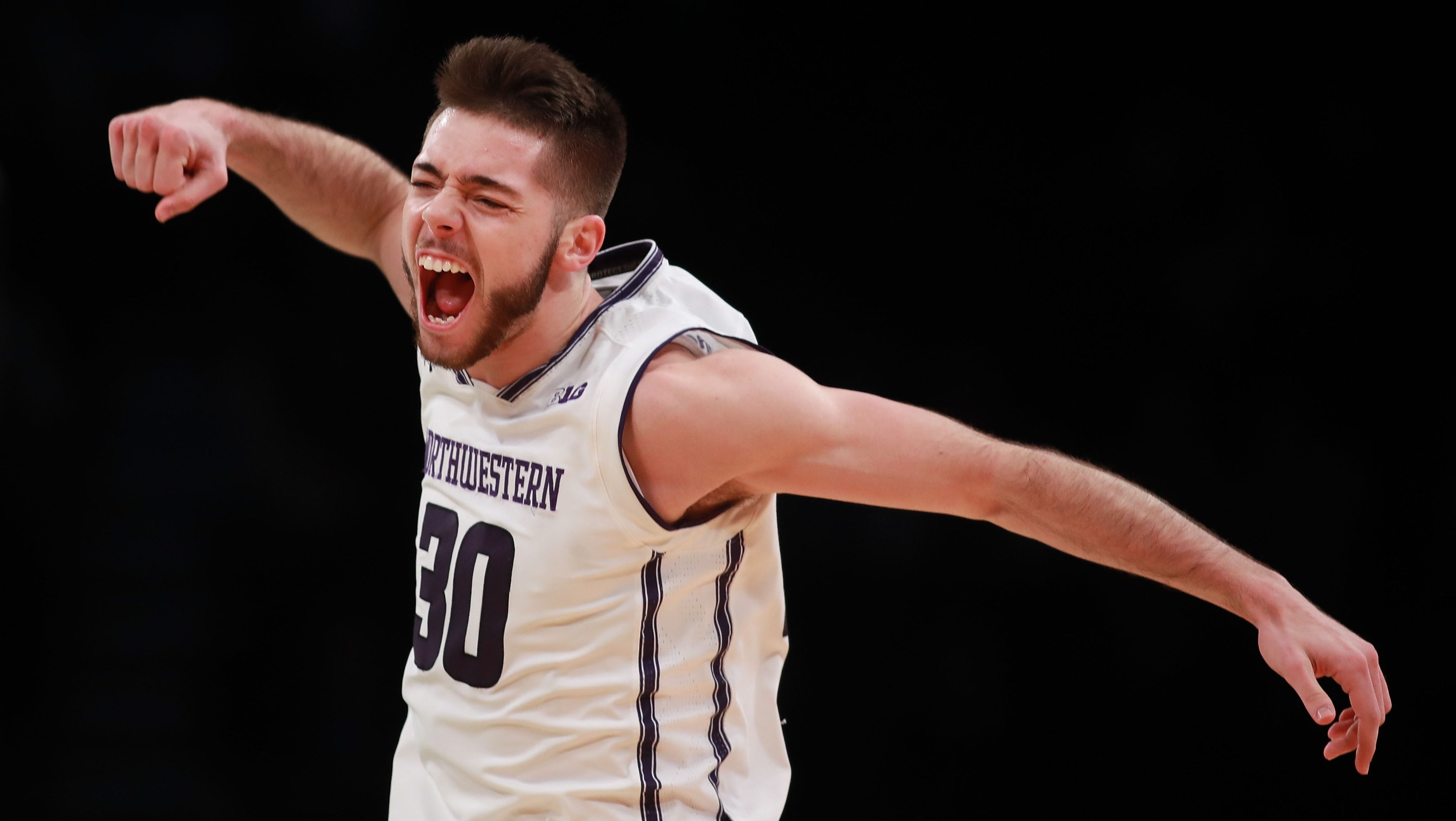 ---
Anyway, here's the rest of the top 25. For what it's worth, this was the hardest poll to put together this season. Once you get past the top four, anything goes:
1. Kansas (19-2, Last Week: No. 3)
2. Gonzaga (22-0, 4)
3. Villanova (20-2, 1)
4. Baylor (20-1, 6)
5. Louisville (18-4, 11)
6. Arizona (20-2, 8)
7. North Carolina (19-4, 5)
8. West Virginia (17-4, 17)
9. Kentucky (17-4, 2)
10. Wisconsin (18-3, 12)
11. UCLA (19-3, 9)
12. Oregon (19-3, 10)
13. Virginia (17-4, 21)
14. Florida State (18-4, 7)
15. Cincinnati (19-2, 15)
16. Purdue (17-5, 13)
17. Duke (16-5, 16)
18. Notre Dame (17-5, 14)
19. Saint Mary's (19-2, 20)
20. South Carolina (17-4, 22)
21. Maryland (19-2, 23)
22. Butler (18-4, 18)
23. Florida (16-5, NR)
24. Northwestern (18-4, NR)
25. SMU (18-4, NR)
DROPPED OUT: No. 19 Creighton, No. 24 Kansas State, No. 25 Iowa State
NEW ADDITIONS: No. 23 Florida, No. 24 Northwestern, No. 25 SMU