After a chippy game in which a reeling New Mexico team picked up an 84-71 win at Colorado State, Emmanuel Omogbo had a postgame altercation with the New Mexico coaching staff outside of Moby Arena:
According to Grammer, a New Mexico beat writer, the incident was started by Omogbo, who walked toward the UNM coaches and said something before his camera was recording. According to Omogbo, it was Terrence Rencher, the bald assistant in the video above, that said something first: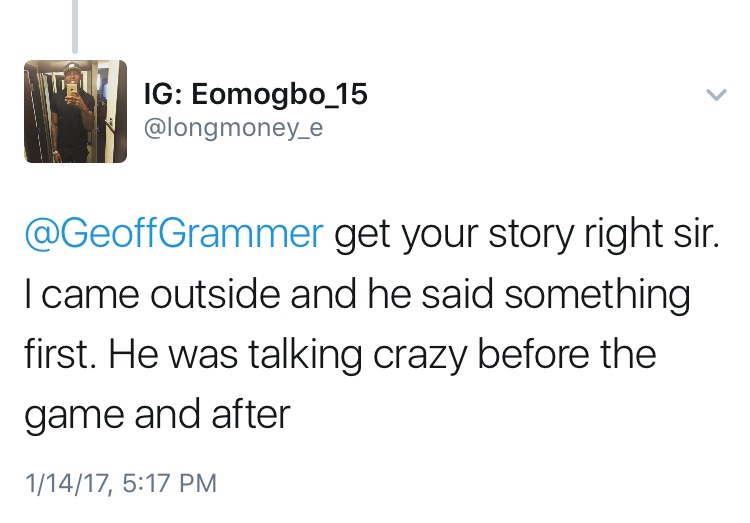 The game was chippy, and late in the second half there was a near-fight when a New Mexico player laid out a Colorado State player on a screen. UNM assistants Chris Harriman and Rencher were ejected during the fracas when they left the bench.:
Per Grammer, the Colorado State players made comments before the game regarding the job status of the New Mexico staff.