Anas Mahmoud had the best game of his collegiate career, finishing with 17 points and 11 boards, and Donovan Mitchell chipped in with 15 points of his own as No. 14 Louisville handed No. 7 Duke their second consecutive loss, 78-69.
Duke jumped out to an early lead on the Cardinals, but Louisville used a 20-5 run late in the half to go ahead 34-30 at the break. The Cardinals did not play great offensively, but they shot 7-for-18 from three and made key jumpers late in both halves to pull away from the Blue Devils.
Grayson Allen led Duke with 23 points and Luke Kennard chipped in with 17, but Duke clearly missed Amile Jefferson – particularly on the defensive end of the floor – and Jayson Tatum shot just 3-for-11 from the field.
Here are four things we learned in Louisville's win:
1. Anas Mahmoud was awesome: In his fifth game as Louisville's starting center, Mahmoud had his breakout game. He finished with 17 points, 11 boards, two steals and a block, changing more shots in the lane than I was able to track. His presence in the lineup changes things for the Cardinals on both ends of the floor. On the one hand, he's probably their best defensive center given his length. He looks like he weighs about 215 pounds, and that is an issue, but what he's able to bring to the table for the Cardinals defensively – both in rim protection and his ability to switch out onto smaller defenders – is valuable enough to take some risks against stronger opponents.
He's also a key piece offensively. In prior games, it's been because of his ability to pass the ball. He's not a guy that collects a ton of assists, but his ball movement from the low- and high-post lets Louisville's offense run smoother. On Saturday, however, he point production came as the roll-man in ball-screen actions, which is part of the reason why …
2. … Louisville lit up Duke with ball-screens: This is not the first time this has happened to the Blue Devils this season, and it certainly will not be the last. It's Duke's biggest issue on the defensive end of the floor. They are a total mess trying to slow down teams that understand how to execute those actions. In the first half, Mahmoud had four wide-open dunks/layups at the rim because the Blue Devils totally lost track of where he was. At one point in the half, Louisville was 6-for-21 from the floor with three dunks from Mahmoud on alley-oops.
Those were significant baskets. Duke was actually playing well defensively at that point in the game. They were contesting jumpers and limiting penetration, and Louisville's offense was sputtering as a result. But Duke was never able to extend the lead, meaning that when the Cards did finally get it going, they were able to jump right back into the lead.
3. Duke could not take advantage of Louisville's switching: Before I go any further, a disclaimer: Louisville is the best defensive team in college basketball and Duke is a team that does not have a point guard on their roster. That said, it is still troubling to see a team with this much talent look this out of sync offensively. They finished with eight assists and 18 turnovers on the day. When they actually were able to score, more often than not it came out of isolations or transition.
The biggest issue, however, was that Duke didn't have anyone on the block that they could give the ball to that would allow them to take advantage of the fact that Louisville was switching everything. Combine that with the fact that Duke's guards aren't quick enough to beat Louisville's athletic bigs off the dribble, and that offensive performance is what you get.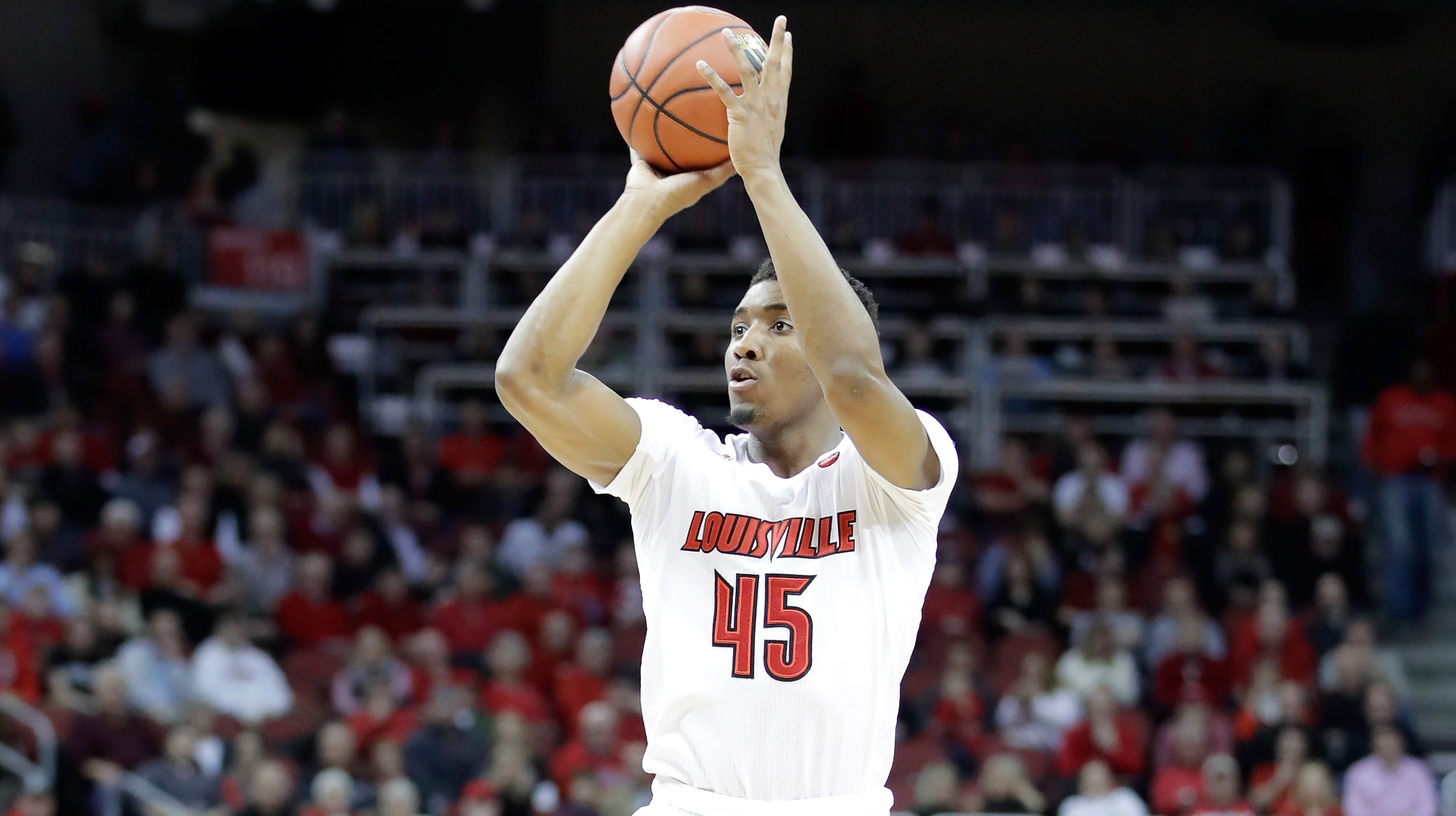 4. Duke is a total mess: There's really no other way to put it. And there are justifiable reasons for this mess. They've played 18 games this season, and only twice were all five members of their ideal starting lineup – Grayson Allen, Luke Kennard, Jayson Tatum, Harry Giles III and Amile Jefferson – healthy. The three star freshmen all missed at least the first month of the season. Jefferson did not play in their two toughest road games of the year to date, which both came this week. And all of this is going on while Coach K is out recovering from back surgery.
But that doesn't change the fact that this team is nowhere near where we thought they would be at this point in the season. Giles was away from the game for, essentially, 14 months as he recovered from an ACL surgery on his right knee and an arthroscopic surgery on his already-surgically repaired left knee. Marques Bolden is even further away from contributing; he's seen both Chase Jeter and Javin DeLaurier vault past his in Duke's front court depth chart, which is a very troubling sign. Frank Jackson isn't playing with anywhere near the confidence that he had in the first month of the season, and Tatum looks like he has no understanding of how to play basketball.
In fact, Duke might be a better basketball team with Tatum on the bench right now. The problem with that, however, is that the Blue Devils don't have the depth to take him off the court. These four guys that came off the bench to play for Duke on Saturday: Jackson, Jeter, Bolden and DeLaurier. As bad as Tatum has been, Duke is better off with him playing than with any of those other four guys playing.
We've seen this before. During the 2014-15 season, Duke lost back-to-back games in the middle of January, falling at N.C. State and at home to Miami by 16 points; if you don't remember that Miami game, it was the game where Angel Rodriguez looked like Chris Paul. Everyone in the world questioned Duke's ball-screen defense and whether or not a team that had Jahlil Okafor at the five and Tyus Jones at the point would ever be good enough defensively to win a national title.
If you remember, that team eventually earned a No. 1 seed and, during the NCAA tournament, played defense that was on par with 2015 Kentucky's record-setting defense en route to a national title.
That team didn't have the injuries this team does. That team also didn't have to figure everything out with Coach K sidelined. Duke has actually looked better in these last two losses, which came at No. 9 Florida State and at No. 14 Louisville, than they did in a loss at Virginia Tech. There is reason to be cautiously optimistic.
But there is even more reason to think that Duke is simply never going to reach their potential this year.