SATURDAY'S SHOWDOWNS
No. 7 Duke at No. 14 Louisville, Sat. 12:00 p.m. (ESPN)
The most interesting matchup of the day might not end up being all that exciting of a game. Louisville is a smothering defensive team, one not so much built on forcing turnovers like past teams were, but a team built on making it tough to run offense and forcing you to take bad shots. This is a problem for the Blue Devils, because they are a team without a point guard at the moment. Grayson Allen is doing the job pretty well, but he's a playmaker built to attack, not a guy that is a natural facilitator.
And then there is the issue of Duke's defense. It's not very good. At all. That's good news for a Louisville team that struggles to score at times. Then consider that Duke's best interior defender and defensive rebounder, Amile Jefferson, is not expected to play, and the No. 13 team in offensive rebounding percentage should have a field day pushing around Harry Giles III and Marques Bolden.
But here's the most important thing to remember: In 2015, Duke was in the midst of a similar crisis of identity. They had just lost at N.C. State and been blown out at home by Miami. They were 2-2 in the ACC and everyone in the world was questioning whether a team with Tyus Jones, Jahlil Okafor and Justise Winslow actually deserved the hype they had entering the season and whether they were actually tough enough to defend at the ACC level. Their next game was at Louisville, a top ten team that looked the part of an ACC title contender, and Duke smoked them. They were up 32-20 at the half. They pushed that lead to 20 in the second half.
The Blue Devils, if you recall, won the national title that year.
PREDICTION: The biggest difference between 2015 and 2017? Coach K is not on the bench this year. I'll take Louisville (-4).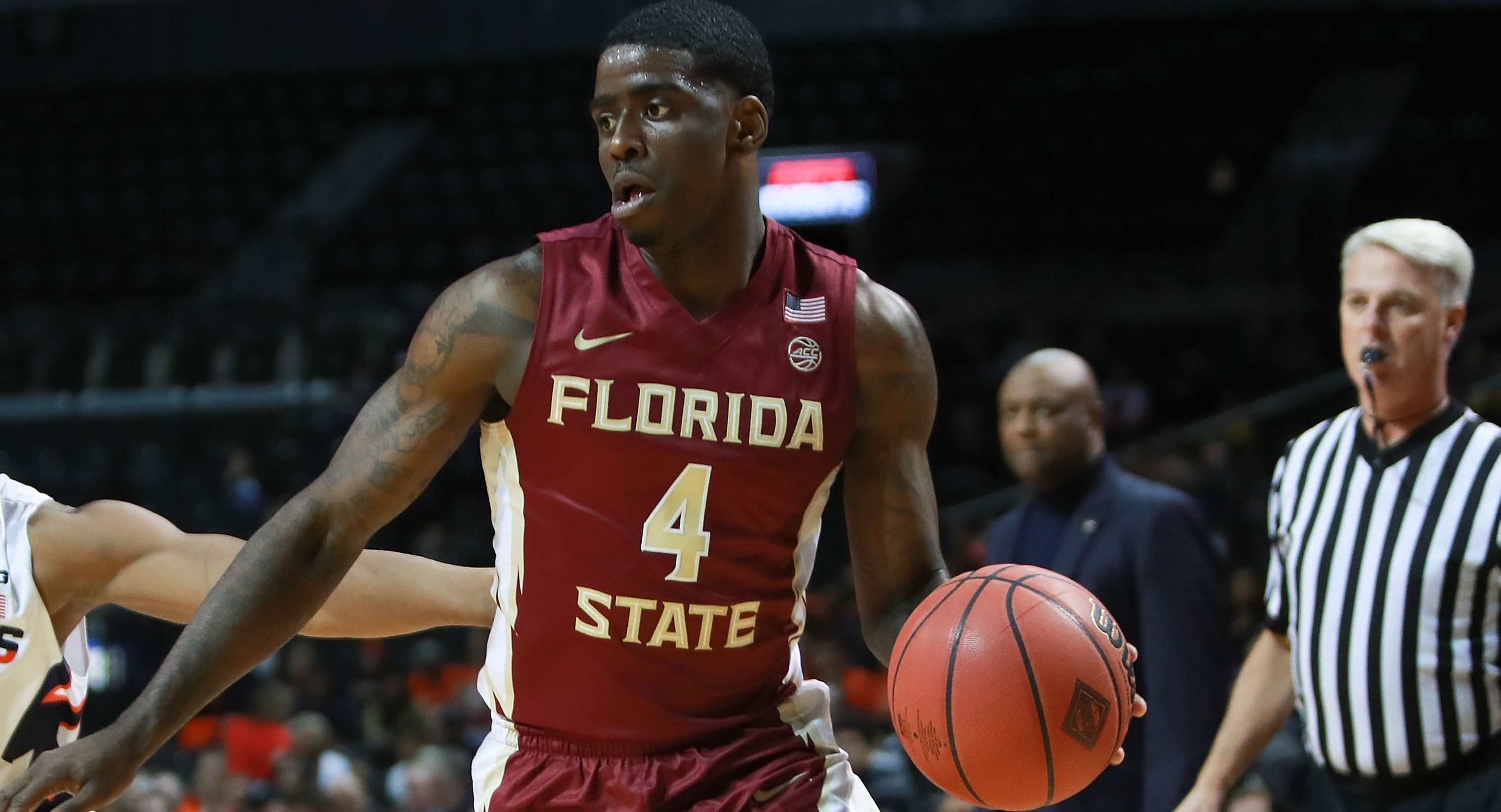 No. 9 Florida State at No. 11 North Carolina, Sat. 2:00 p.m. (ESPN)
The Seminoles are one of just two undefeated teams in the ACC as of today, and their schedule has been anything but fluff. They won at Virginia, which is not an easy thing to do or as impressive as their 16 point win over Duke on Tuesday night. This is probably the best team that Leonard Hamilton has ever had in Tallahassee, and if they can somehow manage to land a win at North Carolina on Saturday, it will be time to call them the favorite to win the league.
But the Tar Heels are not going to roll over easy. This is a team that has been as impressive as anyone in the country when they're playing at full health against teams not named Georgia Tech. Justin Jackson vs. Dwayne Bacon may be the best individual matchup that we get on Saturday.
PREDICTION: I do think that UNC wins this game, but I don't think that Florida State gets run out of the gym. Seminoles (+7.5) is pretty tasty.
No. 15 Xavier at No. 12 Butler, Sat. 2:00 p.m. (FS1)
It's hard to know which of these two teams need this win more. Xavier hasn't done anything yet this season to warrant their rankings – we'll get into that later on in this column, I promise – while Butler has one of the weirder résumés in the sport. The Bulldogs have beaten Villanova, Arizona, Cincinnati, Indiana and won at Utah. They've also lost to Indiana State and St. John's and got obliterated by Creighton on Wednesday night. Both of these teams really, really need a win to get things headed in the right direction.
PREDICTION: Butler's three losses all have something in common: they came on the road. Xavier? They lost by 15 at Baylor, at Colorado and by 25 at Villanova. Butler (-4.5).
You can subscribe to the podcast on iTunes, Stitcher and Audioboom
No. 21 Saint Mary's at No. 5 Gonzaga, Sat. 10:00 p.m. (ESPN2)
You're going to have to stay up late to watch this one, but who are we kidding. It's a Saturday night. You're going to be up late anyway, so it will be worth your time to check out one of the most underappreciated rivalries in the country getting played in one of the best atmospheres you'll find in sports anywhere. And should I mention that both of these teams are pretty freakin' good this season? I know we say this every year, but I think this is finally the team that gets Mark Few to the Final Four, while Randy Bennett has a talented, veteran group built around point guard Emmett Naar and potential all-american big man Jock Landale.
PREDICTION: You don't win at Gonzaga, and you don't hang with Gonzaga in the Kennel. Zags (-6).
FIVE MORE GAMES TO WATCH
No. 19 Virginia at Clemson, Sat. 12:00 p.m. (ACC Network): After losing to Georgia Tech during the week, Clemson is digging themselves a hole they may not be able to get out of. The good news? The ACC is strong enough they'll have plenty of chances. Prediction: Clemson (+2.5)
No. 20 Notre Dame at Virginia Tech, Sat. 2:00 p.m. (ACC Network): The Fighting Irish have developed quite a reputation winning close games this season. They're 4-0 in the ACC and all four wins are by single-digits. Prediction: Notre Dame (+2.5)
No. 1 Baylor at No. 25 Kansas State, Sat. 4:30 p.m. (ESPNU): No team in college basketball has had worse luck in conference play. They lost at Kansas because Svi Mykhailiuk cannot travel and they lost at Texas Tech when the referees swallowed their whistles. Prediction: I liked Kansas State (+1), and I think KSU wins, but I don't love the Wildcats (-2)
No. 4 UCLA at Utah, Sat. 6:00 p.m. (Pac-12): Utah is coming off of a 20-point win over No. 25 USC on Thursday night. UCLA will play their second game at elevation in three days. Prediction: (UCLA (-5)
Wichita State at Illinois State, Sat. 8:00 p.m. (ESPN2): Two 5-0 teams in the Missouri Valley square off on Saturday night. Prediction: Wichita State (-2.5)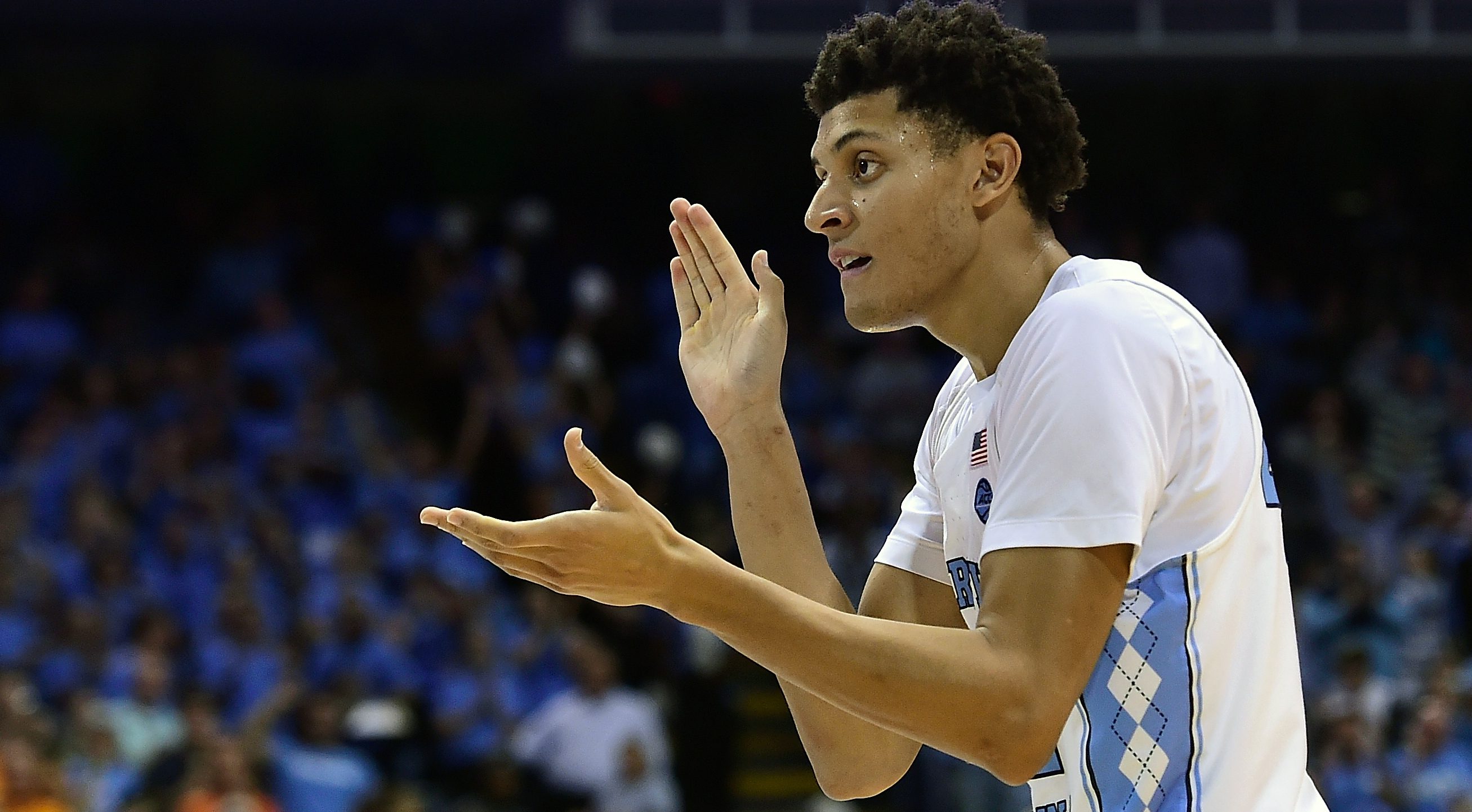 FIVE STORY LINES TO KEEP AN EYE ON
1. We're going to have a much clearer picture of the ACC hierarchy after Saturday: The way I see it, there are five teams that can legitimately win the ACC regular season title right now: No. 7 Duke, No. 9 Florida State, No. 11 North Carolina, No. 14 Louisville and No. 20 Notre Dame. On Saturday, Duke plays at Louisville and Florida State plays at North Carolina.
If Florida State wins at UNC, it may be time to pencil the Seminoles in as the outright ACC title favorites. They would have wins at Virginia and at North Carolina under their belt with a 16-point home win over Duke as well. The loser of the Duke-Louisville game, then, would likely be out of the running for a regular season title already. That would be loss No. 3 for either team.
2. Just how long will Gonzaga remain undefeated?: There is just one undefeated team left in college basketball today, and that is Gonzaga. And like the run Wichita State made during the 2013-14 season (and, frankly, like Kentucky the following season) the Bulldogs play in a conference where running the table is very possible. It's not going to be easy, as every gym Gonzaga will walk into will be rocking as they play in their opponent's Super Bowl, but the Bulldogs will be the heavy favorite in essentially every game they play the rest of the season.
Except for when they square off with Saint Mary's, a top 20 team in their own right. The Bulldogs host the Gaels on Saturday night. They visit Moraga on Feb. 11th. If the Zags are going to have their undefeated run ended before March, it will probably happen in one of those two games.
3. Does Baylor avoid losing two in a row as the No. 1 team in the country?: The feel-good story of the season came crashing back to earth on Tuesday, as Baylor, then-undefeated and No. 1 for the first time in program history, went into Morgantown and got absolutely mollywhopped by No. 10 West Virginia. The Bears turned the ball over 29 times and, frankly, we made to look like an overmatched buy-game opponent instead of a legitimate contender to the Big 12 title. That came after Baylor struggled to dispatch Iowa State and Oklahoma State at home.
This weekend, the Bears head right back out on the road, playing at a Kansas State team that is better than you probably realize. The Wildcats would've had a chance to beat Kansas in Phog Allen Fieldhouse had someone called Svi Mykhailiuk for a travel on the final play. They also would've beaten Texas Tech on the road if the referees in Lubbock hadn't swallowed their whistles. Bruce Weber has himself a squad, and going into the Octagon of Doom is not an easy task for anyone.
Here's the catch – if Baylor really is going to be a Big 12 title contender, if they are going to push a Kansas team that hasn't been anywhere other than the top of the conference standings for the last dozen years, they have to do things like bounce-back from getting whooped to beat a good team on the road. That's what conference champions do.
Can Baylor do it?
4. UCLA is going to be tested by Utah: The nicest thing that Colorado ever did for UCLA was to let them get a relatively easy win on Thursday night, because that means that the Bruins didn't have to burn through their legs playing at altitude when they have to make the trip to Salt Lake City to face off with the Utes 48 hours later.
And, it should be noted, that Utah is much better now than they were a month ago. On Thursday night, they smoked No. 25 USC, a win that propelled them to 3-1 in the league. Their only loss came at Arizona, who is a game ahead of the pace. The difference came when Sedrick Barefield and David Collette were able to get eligible in December, meaning that the Utes now have depth and balance and a response when teams are able to slow down Kyle Kuzma and Lorenzo Bonam. This game will be the chance Utah needs to prove themselves a threat in the league race.
5. What has Xavier done to make us believe they should be ranked where they are?: The Musketeers entered the season as a top 10-15 team, depending on where it is you go to get your college basketball team rankings. They're currently ranked 15th, but what have they done this season to justify that ranking? A neutral court win over Clemson back in November? Because since then, they've lost at Baylor, they've lost at Colorado and they got smoked at Villanova. None of the wins they've landed since then are worth much of anything. On Saturday, they play at Butler. We're halfway through the season, and there's nothing on the Musketeers résumé to prove to us that this is a team that's good.