Last season, on the first day after the college football playoff ended, we got one of the best regular season college basketball games we've ever seen.
Buddy Hield scored 46 points as Oklahoma, who was No. 1 in the AP Poll, lost in triple-overtime at Kansas, who was No. 1 in the Coaches Poll. It was a perfect way to kick off the post-college football section of the college hoops season, and given the success that they had with it last year, it's not hard to assume that schedule-makers tried to tap into the same success this year.
No. 3 Kansas will be paying a visit to Oklahoma tonight, the only problem being that the Sooners stink and will be playing without Jordan Woodard.
So that didn't workout.
RELATED: Get caught up on college hoops
But we did happen to luck into three sensational basketball games thanks to Baylor becoming the No. 1 team in the country, Florida State turning into a top ten ball club and Grayson Allen and Coach K playing out the Duke as if it were a bingeable show on NetFlix.
Let's take a look at Tuesday night's awesome slate:
You can subscribe to the podcast on iTunes, Stitcher and Audioboom
No. 1 Baylor at No. 10 West Virginia, 7:00 p.m. ET (ESPN2)
For the first time in the history of the Baylor basketball program, the Bears will play a game as the No. 1 team in the country. The problem? The day after they finally received that ranking, undefeated Baylor looks to be a prime candidate to suffer their first loss of the regular season. Morgantown is not an easy place to win basketball games, not when the No. 1 team in the country comes to down and not with the way WVU's press operates in front of 14,000 frenzied West Virginians that want nothing more than to belt out "Country Roads" after a win.
And that's going to be the key for Baylor. How do they handle Press Virginia? This is a team that ranks 125th nationally in turnover percentage, a team that wants to play at a methodical, possession-by-possession pace. West Virginia is going to throw wave after wave of bodies at them to try and get them uncomfortable, force turnovers and turn the game into a ragged mess.
The key for Baylor, to me, isn't just point guard Manu Lecomte, it's Ishmail Wainwright, Al Freeman and Jake Lindsey. To break this press they need more than just one guy to show up, and those are the three that are the best ballhandlers. If you can break WVU's press, their half court defense is beatable.
PREDICTION: I do think West Virginia probably wins this game, but I think it ends up being close down the stretch. Baylor (+6) covers.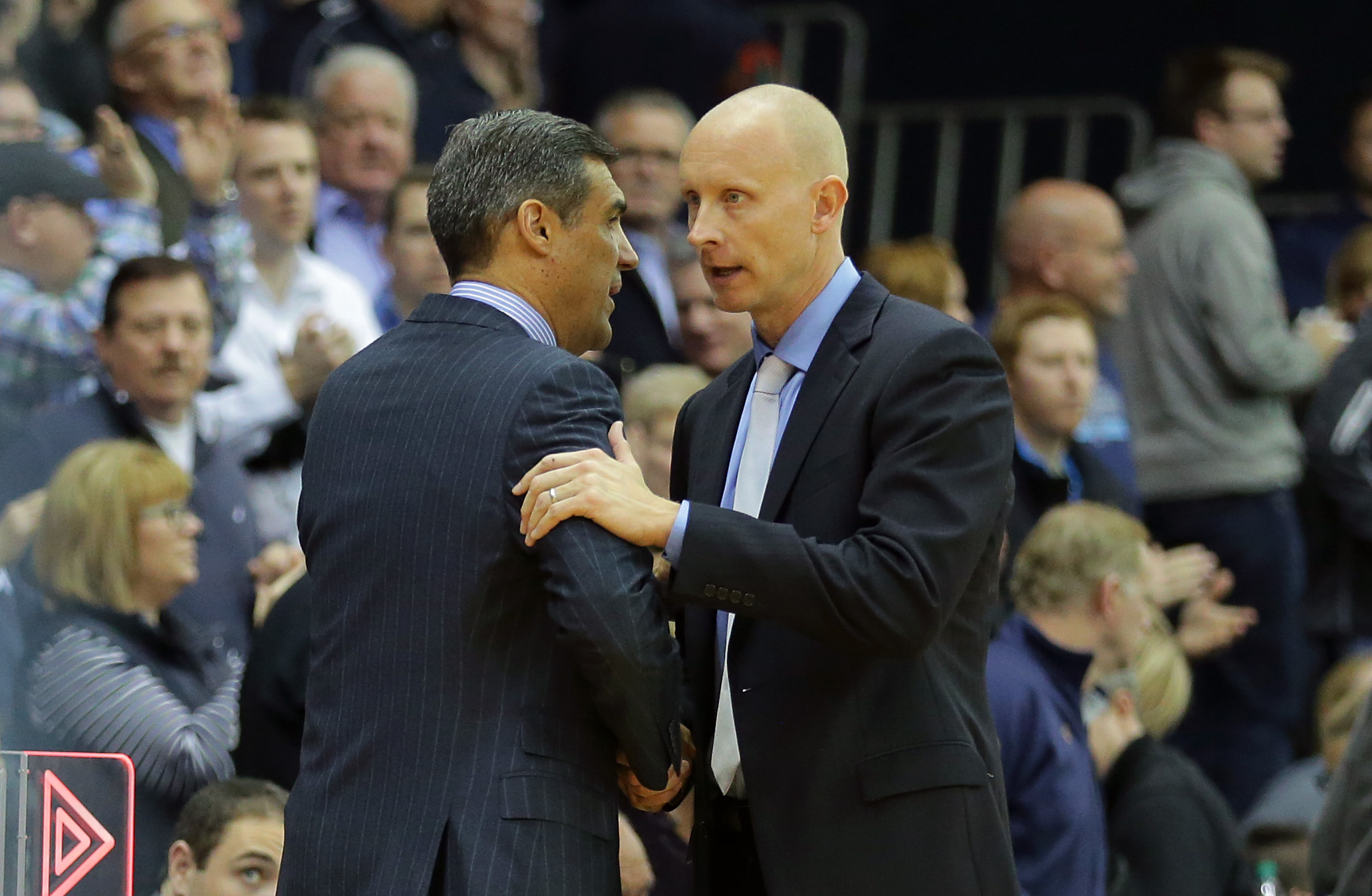 No. 15 Xavier at No. 3 Villanova, 7:00 p.m. ET (FS1)
The biggest talking point in this game is that the Musketeers finally get back Myles Davis, who missed the first 15 games of the season following a series of legal issues. Davis is important because A) he's the best perimeter shooter on a team that has had some issues shooting the ball this season, and B) he's a point guard that will allow Edmond Sumner a little more freedom to play off the ball.
He's a piece this team has been lacking, which should tell you something about how good this team can be given that the Musketeers are still 13-2 overall and sitting at 3-0 atop the Big East.
Tonight's test will not be easy, however. Villanova has lost seven Big East basketball games since Josh Hart and Kris Jenkins arrived on campus and 14 games total. Only two of those losses came at home. Last year, when Xavier made this trip, they were beaten by 31 points.
PREDICTION: Villanova is just not a good matchup for Xavier. Villanova (-8).
No. 7 Duke at No. 9 Florida State, 8:00 p.m. ET (ACC Network)
This is the most intriguing game of the night for a number of reasons.
Coach K is not on the sideline, meaning that not only with Jeff Capel be taking this team on the road, he'll be doing so against a top ten team that just beat the breaks off of Virginia Tech, who beat Duke by 14, and who won at Virginia.
More concerning that the lack of Coach K, however, may actually be the lack of Amile Jefferson in the lineup. Jefferson has a bone bruise in his right foot, and as talented as Harry Giles III and Marques Bolden are, neither of them are anywhere near as sound defensively as Jefferson.
At this point, we still don't really know how good Florida State is. That win at Virginia looks great, but this isn't the same Virginia team of the last three years. Beyond that, the Seminoles really haven't done anything that would make you believe they are a legit ACC title contender. Beating Duke at home? That would be a pretty good sign.
These two teams actually matchup quite well, as both play lineups where potential top five picks with small forward skills – Jonathan Isaac and Jayson Tatum – play the four. There is talent up and down the back courts – Grayson Allen vs. Dwayne Bacon, Luke Kennard vs. Terrence Mann, Frank Jackson vs. Xavier Rathan-Mayes – and Florida State has enough size to at least contend with Duke's bigs.
PREDICTION: The line keeps moving as money comes in on Florida State, but I'm still on the Noles if you can get them at (-2). Duke will have to win this game with defense, and I don't think their defense is good enough to do that without Jefferson.