Losing was inevitable.
In a league where Virginia can win at Louisville three days before losing at home to Florida State, in a league where a bottom-feeder like Georgia Tech can pick off a top ten team like North Carolina, in a league where it wouldn't be crazy to see ten teams get to the NCAA tournament, we knew that Duke was going to get picked off a time or two – or three, or four – before March got mad.
It was always going to happen.
Conference road trips are the most miserable place to be in college basketball, and Duke was never going to get through nine of them unscathed.
We all could see that coming.
But did you see this coming?
A trip to Blacksburg ending with an 89-75 drubbing, a game where the final score doesn't do justice to the control that Buzz Williams' club had on the game? (Before I continue this, a disclaimer: Virginia Tech is very good. They are top 25 good. They are Sweet 16 good. The Hokies won this game, and may have done so even if Duke played well.)
In the first game of Grayson Allen's suspension stemming from his third tripping incident in 2016, No. 5 Duke went scoreless or the first four minutes, dug themselves a double-digit hole before the second TV timeout and spent 40 minutes getting totally and completely outplayed by Virginia Tech. If it wasn't for a 34-point effort from Luke Kennard, who was the only Blue Devil that decided to show up on New Year's Eve, the final score would have looked much worse.
Duke missed Allen.
But this loss had nothing to do with the absence of Allen and everything to do with the fact that this Duke team is not what the sums of its parts says it should be. That doesn't mean that they can't get there, it doesn't mean that they can't win a national title this season, but it does mean that, as of today, Duke is not a very good basketball team.
What's wrong with them?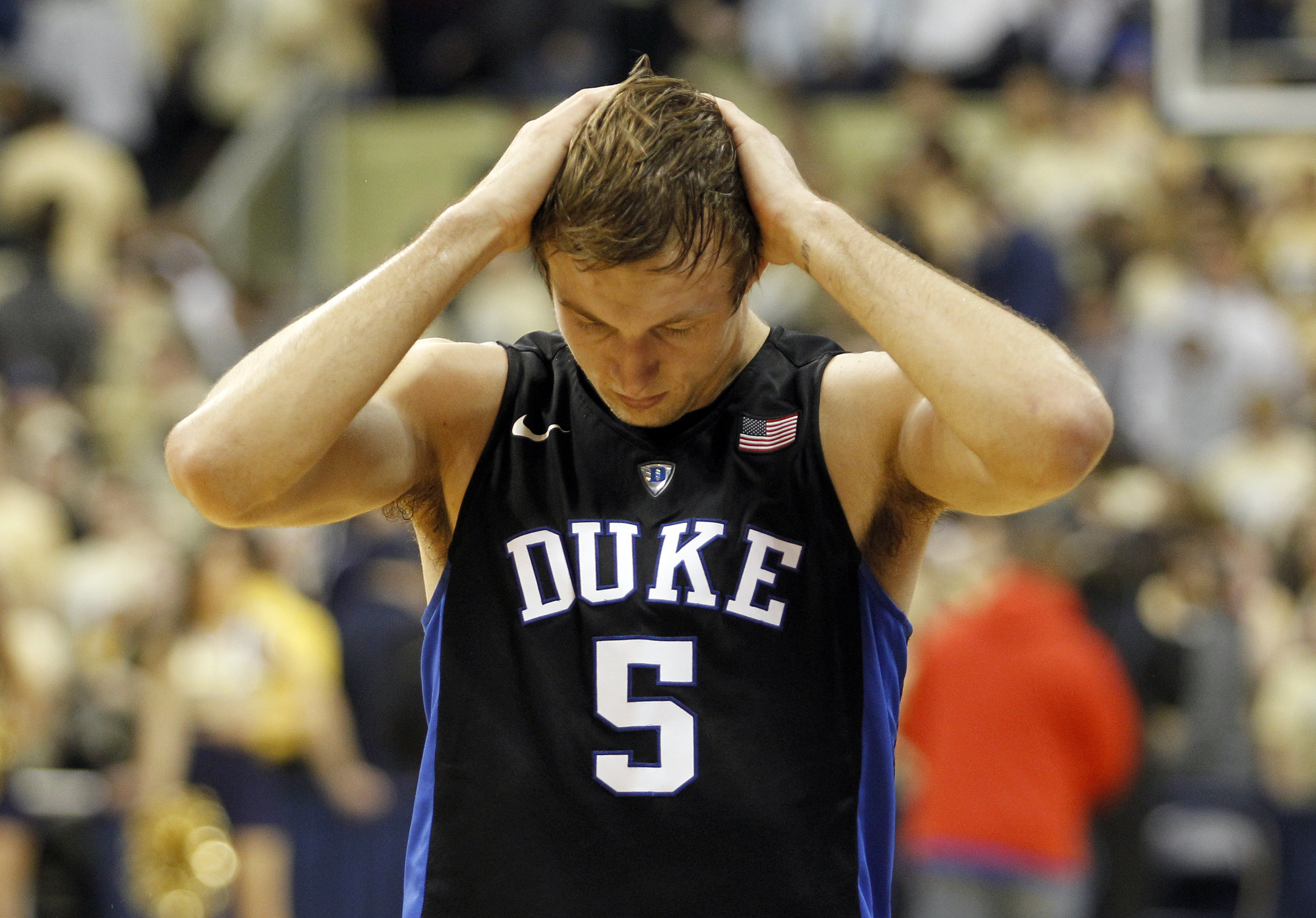 Let's start with their defense, which was awful against Virginia Tech. The Blue Devils gave up 1.235 points-per-possession to Virginia Tech. The Hokies were able to penetrate at will on Saturday, and the rim protection that was supposed to be provided by the health of Harry Giles III and Marques Bolden simply wasn't there. That side of the ball has been an issue with recent Duke teams, including 2014-15, when Duke's defense during the NCAA tournament covered up the fact that it was a mess for most of the regular season.
It wasn't just half court defense on Saturday, either; the Hokies got layup-after-layup in transition.
They also have plenty of issues on the offensive end of the floor, where Duke's possessions would eventually devolve into one of their guards trying to beat a Hokie defender one-on-one. Much of that credit has to be given to Virginia Tech, who proved themselves a top 25-caliber team that will be a factor in the ACC this season, but it's certainly worrisome that a team with this kind of talent had that kind of trouble against anyone.
Because youth can no longer be an excuse for Duke. Yes, it took a while for them to get Giles, Bolden and Jayson Tatum healthy, but the latter two have been back in the mix for a month while it's been three weeks since Giles missed a game. Duke has played just twice since they beat Florida, 84-74, in the Jimmy V Classic on Dec. 10th. They've had plenty of opportunities to get the newcomers up to speed.
So what is it?
Leadership? There isn't an alpha-dog on this roster, and when the junior captain (well, ex-captain) is continuously tripping people and having on-bench meltdowns, it's fair to wonder just who is the voice in the locker room that holds teammates accountable, the voice that the freshmen listen to.
Because that seems to be a problem as well. After the Elon game, Luke Kennard told reports that "I just don't think we're a very unselfish team right now." It's hard to convince players that expect to be one-and-done stars to play into a role, especially when that role is limited. Just because John Calipari makes it look easy doesn't mean it is.
But that's all speculative.
It's also fixable, or at least it should be.
Because Duke's ceiling is higher than anyone else's ceiling.
But it's time to start being concerned about whether or not they will ever actually get there.