College basketball's non-conference season is coming to a close, and to help you shake off post-holiday haze and the hangover of losing in your fantasy football playoffs, we'll be providing you with some midseason primers to get you caught up on all the nation's most important conferences.
Today, we're taking a look at the Big 12.
PLAYER OF THE YEAR: Frank Mason III, Kansas
Josh Jackson is the Jayhawks' top draft prospect, but Mason is their most important, and though 12 games, their most productive. He's shooting 50 percent from 3-point range and dishing out 4.7 assists while quarterbacking an offense that ranks in the KenPom top five. He's the Big 12 player of the year and on the short list for contenders for national player of the year.
ALL BIG 12 FIRST TEAM
Frank Mason III, Kansas
Jawun Evans, Oklahoma State
Manu Lecomte, Baylor
Jo Lual-Acuil, Baylor
Johnathan Motley, Baylor
RESETS: ACC | Big Ten | Big East | Pac-12 | SEC | Big 12
WHAT WE'VE LEARNED
1. The league is much better than anticipated: The thought coming into the season was that it was Kansas and everybody else. Well, the thought was it was like that more than it usually is in a league the Jayhawks have won 12-straight times. Instead, the league looks again as tough as any in the country and in some sense, maybe the deepest it has ever been. Baylor and West Virginia have established themselves as top-10 teams, but what's maybe even more interesting is there appear to be no bottom feeders. TCU is vastly improved, and Oklahoma State looks for real. There doesn't look to be an easy night on the schedule for anyone.
2. The Scott Drew jokes have to stop: Drew has been among the sport's favorite punching bags for some time. Whether it was questions about his high-level recruiting, his ability to turn talent to wins or his sometimes odd in-game decisions, there's not much of a more mocked coach in the country. Rarely do his two Elite Eight appearances come into the conversation, and if they do, they're qualified by an easy path. What about this Bears team, though? They've got one of, if not the, best resumes in the country with an undefeated record and wins over Oregon, Xavier and Louisville. And it's not like Drew and the Bears are doing it with a ton of guys that topped recruiting boards. It's more of a rag-tag group. Drew, and his guys, are getting it done.
3. Press Virginia is maturing: When Bob Huggins pulled the handbrake on his program and quickly shifted directions into a full-court pressing team in 2014, it was unclear if Huggins would stick with it beyond that year or if it would even be sustainable. It's looking like the Mountaineers are just starting to perfect it. Their turnover rate of 35 percent is by far the best of the Press Virginia era. Yes, it'll come down in conference play, but that's an astounding number.
You can subscribe to the podcast on iTunes, Stitcher and Audioboom
KEY STORY LINES IN LEAGUE PLAY
1. Is there a contender to Kansas?: Probably not, right? Every year we ask this question and for the last 12, the answer has been no team has been good enough to knock off the Jayhawks. Tie them in some instances, yes, but never best. Baylor and West Virginia look like the real deal, but Kansas still would appear to be a tier better – plus they still play nine games at Allen Fieldhouse.
2. Is the Big 12 still tops?: The conference has been the consensus top league in the country in recent years, but was expected to take a step back this season. The ACC might have more better teams, but it's also got 14 members to the Big 12's 10, which, as of Christmas day, all were ranked in the KenPom top-70. With Kansas carrying the banner, Baylor and West Virginia following closely behind and a host of solid squads, the Big 12 could once again be the country's top league.
3. How many bids?: Last season the league sent 70 percent of its members to the NCAA tournament. For that to be repeatable, Oklahoma State, Kansas State and Texas Tech all have to prove to be more than just good-looking records against soft schedules and none of the other league's expected dancer can take a step back. It's doable for the Big 12, but also a tall task.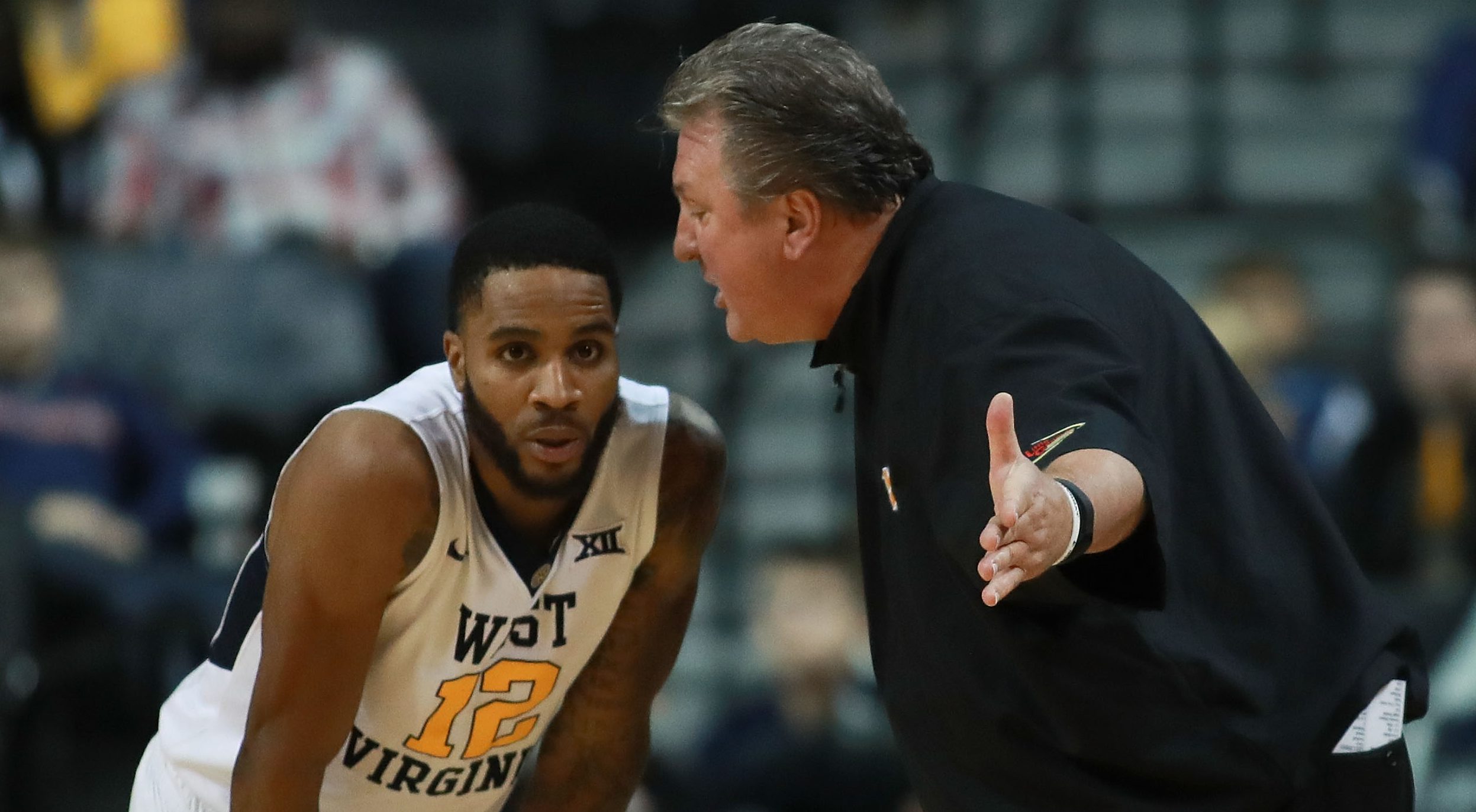 BETTER THAN THEIR RECORD: Oklahoma sits just a game above .500 with a 6-5 mark, but two have their losses have come in overtime, another two were by a combined seven points (and leading scorer Jordan Woodard missed one of those game) and then there was a 20-point loss to Wisconsin. If the Sooners can get Woodard back healthy, they're good enough to compete for a top-half finish in the conference behind one of the country's most underrated coaches, Lon Kruger.
BEAT SOMEONE AND WE'LL TALK: Chris Beard has led Texas Tech to an 11-1 record in his first year in Lubbock, but the schedule is as soft and nondescript as a blanket of snow. Right now, the Red Raiders' top KenPom win is Rice, which is ranked 112th. Texas Tech might be OK-to-good, but its resume doesn't reveal much.
COACH UNDER PRESSURE: Since sharing the league title in his first season of 2013, Bruce Weber and Kansas State have seen their fortunes steadily decrease over the last three seasons. Oklahoma State snapping up Wildcat alum Brad Underwood after his dominating run at Stephen F. Austin only ratcheted up the scrutiny. Weber has the Wildcats at 11-1 this season, but they don't have anything close to a "good win." The win total looks nice, but it's not really indicative of much growth.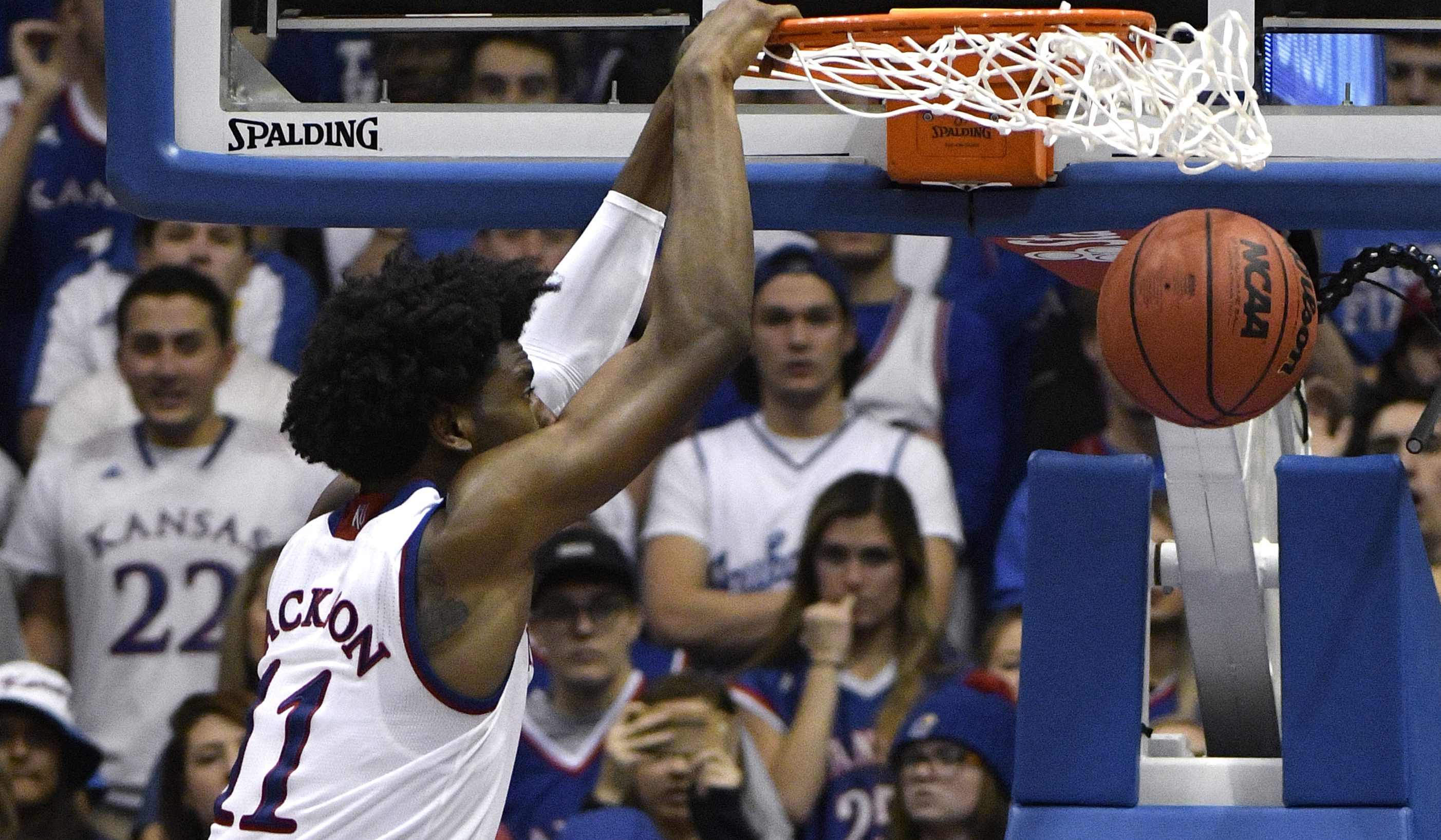 POWER RANKINGS, POSTSEASON PREDICTIONS
Tourney teams
1.Kansas: The Jayhawks continue to be the toast of the league and look every bit the part of a national title contender. The backcourt of Mason and Devonte Graham has been superb and while the loss of Udoka Azubuike (wrist) hurts the front line, Josh Jackson has been as good as advertised.
2. Baylor: It's been one of the best stories this season in the country as the Bears remain undefeated with some serious wins to their name. Despite not having the five-star recruits that powered the early part of his tenure, Scott Drew might have his best team in Waco.
3. West Virginia: Bob Huggins just got win No. 800 for his career and has the Mountaineers looking like another Final Four possibility for Huggs. West Virginia's success over the last three years is proof enough their new style of play is sustainable against even the best teams in the country. The Mountaineers will be one of the most difficult matchups for any team on its schedule.
4. Oklahoma State: The return from injuries of Jawun Evans and Phil Forte has allowed first-year coach Brad Underwood to hit the ground running in Stillwater. The defense is still a concern, but the Cowboys look to have a formula that works.
5. Iowa State: The Cyclones have struggled some to adjust to a post-George Niang world, but their defense has been markedly improved and the offense figures to catch up at some point. Iowa State really needs Monte Morris to be a bigger scorer and its wings to shoot it consistently from deep.
6. Texas Tech: It's been a Charmin-soft schedule for the Red Raiders, but their offense – especially their offensive rebounding – will probably translate enough to the Big 12 to put them in a position to hear their name called for a second-consecutive Selection Sunday.
NIT teams
7. Oklahoma: The Sooners enter conference play on a down note of three-straight losses, but getting Jordan Woodard healthy should help them steer out of the skid and finish above .500.
8. TCU: Jamie Dixon's first season at his alma mater is making the school look smart for bringing him back home, but the schedule has allowed them to pile up wins without too much resistance. An NIT bid would be a nice start to his tenure with recruiting picking up.
Autobid or bust
9. Kansas State: The Wildcats have exceeded expectations through the non-conference portion of their schedule but they haven't been tested at all, either. Their younger players will certainly be put to the test in the grinding 18-game conference slate.
10. Texas: How about this? Seeing the Longhorns struggle so mightily in Year 2 under Shaka Smart is pretty shocking, especially given he's bringing McDonald's All-Americans to Austin, but the total lack of guard play has been crippling to Texas. The Longhorns can't really shoot it, either, which in basketball is a problem, I'm told. It's hard to see them being able to correct that enough to climb the conference ladder.