College basketball's non-conference season is coming to a close, and to help you shake off post-holiday haze and the hangover of losing in your fantasy football playoffs, we'll be providing you with some midseason primers to get you caught up on all the nation's most important conferences.
Today, we're taking a look at the Pac 12.
PLAYER OF THE YEAR: Lonzo Ball, UCLA
This really shouldn't be much of a discussion. He's done so much to revamp who this UCLA program is, and it goes beyond the simple fact that he's averaging 8.3 assists per game. There's an unselfishness that has permeated this roster. Players are more likely to give the ball up because they know they're going to get it back again. He's the engine that makes their fast break offense work and he's the reason why they are so difficult to defend in the half court. Throw in the fact that the Bruins are one of the five or six teams everyone has listed as a national title favorite, and he's a shoe-in for this award.
ALL-PAC 12 FIRST TEAM
Markelle Fultz, Washington
Lonzo Ball, UCLA
Jordan McLaughlin, USC
Lauri Markkanen, Arizona
T.J. Leaf, UCLA
RESETS: ACC | Big Ten | Big East | Pac-12 | SEC | Big 12
WHAT WE'VE LEARNED
UCLA is awesome: Entering the season, the Bruins were one of the toughest teams to peg. It wasn't hard to see them putting together this kind of a season, but it also wasn't hard to see Lonzo Ball failing to acclimate to the college level while the Bruins continued to struggle defensively. A Final Four was always in their range of outcomes. So was a sub-.500 season, and if we've learned anything in the first six weeks of the season, it's that the Bruins are decidedly the former. The biggest reason? Their ability to score. Not only do they play as fast as anyone, but they are one of the most efficient offensive teams in the sport, which is what tends to happen when you surround Ball with four guys shooting better than 39.3 percent from three.
Oregon lost more than we realized they did: The Ducks are going to return to relevancy as Dillon Brooks returns to 100 percent, but there is no question that we underestimated just how valuable Elgin Cook and Dwayne Benjamin were to Dana Altman's program. While the Ducks still have the talented weapons offensively, losing the kind of versatility and athleticism those two brought was not easy to replace.
USC may not own LA, but Andy Enfield has another good team: Last year, the Trojans were the best program – and maybe the best basketball team – in LA. This year, with the way that the Bruins and the Lakers have played, they certainly are not, but that hasn't slowed down Andy Enfield's program. Despite losing Julian Jacobs and Nikola Jovanovic, and with Bennie Boatwright dealing with injury for much of the early part of the season, USC will enter league play without a loss to their name. Jordan McLaughlin has been terrific, but it's been the emergence of players like Elijah Stewart and De'Anthony Melton that have really made the difference.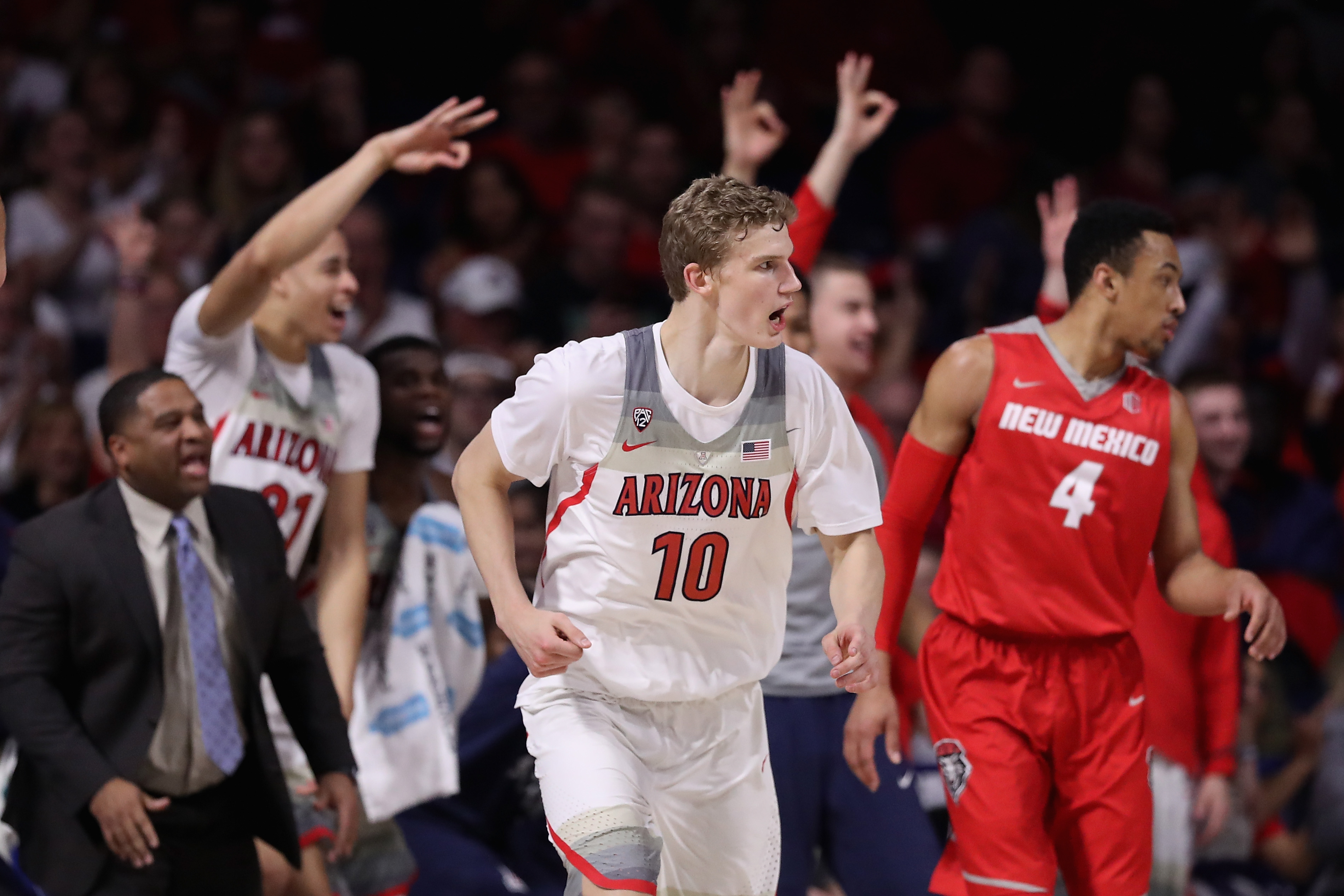 KEY STORY LINES IN LEAGUE PLAY
Arizona is getting better even if they don't get Allonzo Trier back: What Arizona has done given the amount of turmoil surrounding that program has been impressive. They lost Ray Smith for the year to year another torn ACL. They never got Terrence Ferguson on campus. Parker Jackson-Cartwright will be out for a while with an ankle injury. And yet, the Wildcats are 11-2 on the year and trending in the right direction. The big question now is whether or not Allonzo Trier will figure out his issues and be cleared to play at any point this season.
Who's the second-best team in the Pac-12?: UCLA is the best team in the league. We all know that. I think everyone in the Pac-12 would agree. Who is the second-best? Entering the season, Oregon was thought to be the best team in the league. Arizona was up there as well, but that was before the injuries and suspensions. USC wasn't in the conversation but it's impossible to ignore their start to the year. It's certainly one of those three teams. But which one?
Does Washington have any chance of turning this thing around?: Markelle Fultz is a ridiculous talent having a ridiculous individual season. But he's stuck on a roster that doesn't have enough talent, experience, defensive effort or coaching to beat Yale, Nevada or TCU (twice). Those aren't bad basketball teams or programs, but they're not the kind of teams that Washington and Fultz should be losing to.
You can subscribe to the podcast on iTunes, Stitcher and Audioboom
BETTER THAN THEIR RECORD: I still think that Oregon has a chance to be a Final Four team. Dana Altman is as good as any coach in the country at finding a way to get the most out of his roster, and by the time the Ducks are playing their first league game on Wednesday, Dillon Brooks should be back to 100 percent.
BEAT SOMEONE AND WE'LL TALK: USC is one of just six undefeated teams left in college basketball, and as impressive as that is to say in the days after Christmas, I'm still not sure just how good the Trojans are. Is this a team that can actually compete for the Pac-12 title, or have they gotten the job done against a schedule that probably isn't as good as it looks on paper? I'd lean towards the former, but we'll know for sure on Friday, when USC pays a visit to Eugene to take on the Ducks.
COACH UNDER PRESSURE: Washington head coach Lorenzo Romar hasn't been to the NCAA tournament in the last five seasons, and during those five seasons, he has sent five players to the first round of the NBA Draft. This year he has the potential No. 1 pick on his roster in Markelle Fultz and he appears destined for the NIT, at best. It's impressive for a head coach at a high major program to be able to last five years without a trip to the NCAA tournament. It's almost unheard of to go six years, especially when that includes six first round picks and the No. 1 overall pick.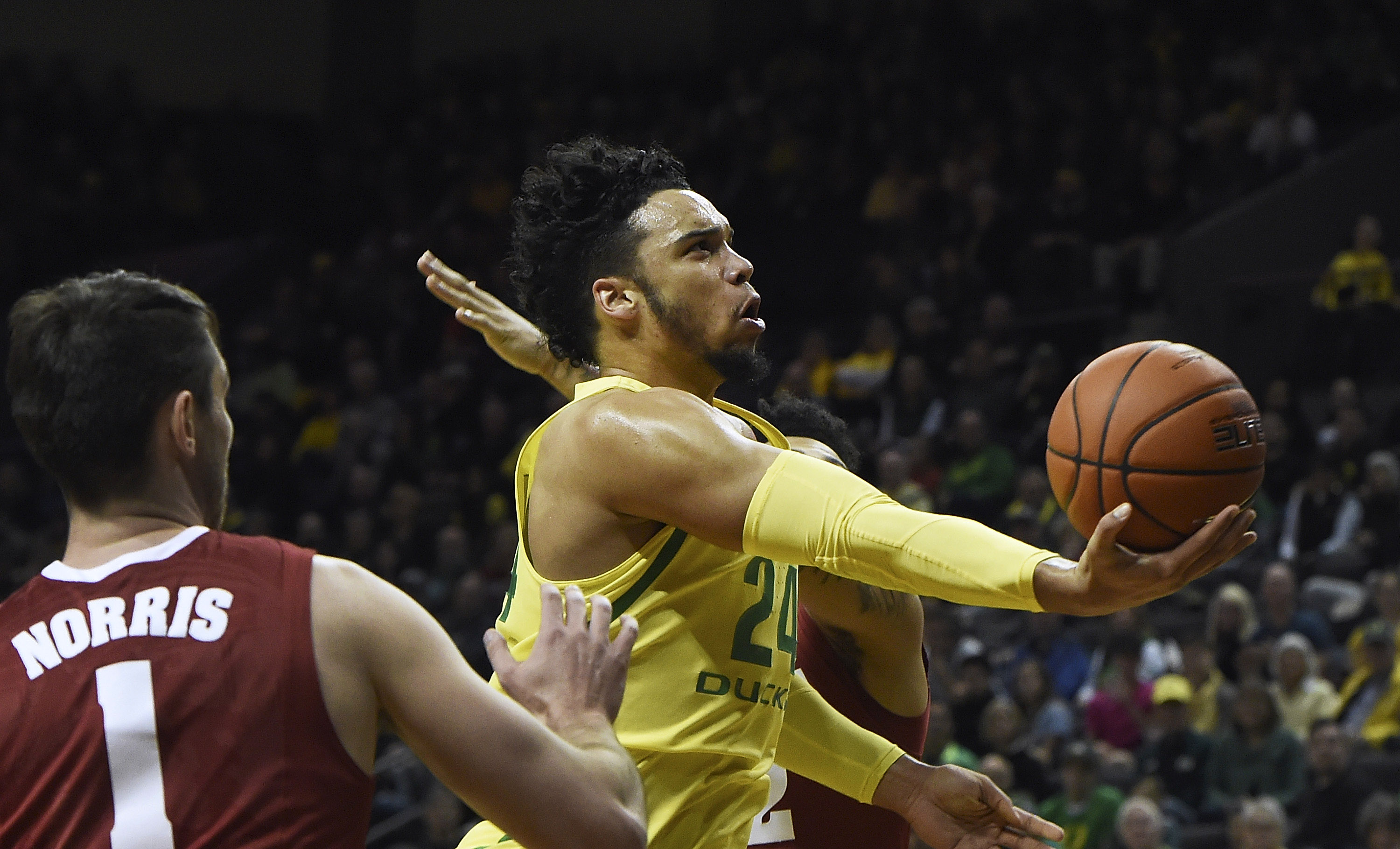 POWER RANKINGS, POSTSEASON PREDICTIONS
Tourney teams
1. UCLA: What else is there to say about the Bruins that hasn't been said yet? How about this: Aaron Holiday, their sixth-man, is the third-best player on the Bruin roster.
2. Arizona: Playing without Allonzo Trier and Ray Smith, the Wildcats have been pretty impressive this season Lauri Markkanen lived up to the hype while Kobi Simmons and Rawle Alkins have developed into quality pieces. Sean Miller is getting a lot out of the limited pieces he has available. If they get Trier back, the Wildcats might actually be something.
3. Oregon: The Ducks had a slow start to the year as they tried to work Dillon Brooks back from an injury. They've won nine in a row since a rough trip to Maui and will have a real test in their Pac-12 opener against UCLA.
4. USC: The Trojans lost their only two seniors, both starters, this offseason, but that hasn't mattered, as they are currently sitting at 13-0 this season. The most impressive part? Bennie Boatwright has basically been a non-factor this season, meaning the Trojans have done all this with just three players that played a second for USC in a game before this season.
5. Colorado: The difference between the Buffaloes and some of the other teams that look destined for the NIT is that Colorado landed a win over Xavier during non-conference play. Combine that with the fact that the trip to the Mountain time zone is the most difficult in the league, and the Buffs are in a good spot to get back to the dance.
NIT teams
6. Utah: Kyle Kuzma has been awesome all season long while Lorenzo Bonam has looked solid, but the difference for this team has been the addition of David Collette and Sedrick Barefield, who are both averaging better than 15 points since getting eligible four games ago.
7. Cal: The Bears had a chance to poach an elite win at home against Virginia and let it slip away. Ivan Rabb hasn't taken the step forward that many expected of him.
8. Stanford: Reid Travis has been arguably the best big man in the conference this season, but this year looks like it going to be something of a work in progress for the Cardinal in Jerod Haase's first season.
Autobid or bust
9. Washington: The Huskies have the most talented player in college basketball on their roster and look like they're destined for the NIT at best. It will be a shame if Markelle Fultz never plays a meaningful college basketball game on national television, because he is so talented.
10. Arizona State: The Sun Devils were obliterated by Kentucky and Purdue on neutral courts, and then were called out by their head coach for not being tough enough. That probably won't be the last time Bobby Hurley isn't happy with his team's play.
11. Oregon State: The Beavers could end up being in last place in the league this season depending on when they get Tres Tinkle back from his wrist injury.
12. Washington State: The Cougars are going to enter league play above .500 on the season, which is a positive and wasn't a guarantee entering the year.