College basketball's non-conference season is coming to a close, and to help you shake off post-holiday haze and the hangover of losing in your fantasy football playoffs, we'll be providing you with some midseason primers to get you caught up on all the nation's most important conferences.
Today, we're taking a look at the Big Ten.
PLAYER OF THE YEAR: Caleb Swanigan, Purdue
This was a narrow race between Swanigan and Melo Trimble but Swanigan impacts the game in too many ways. Coming off of back-to-back 20-20 games — including 32 points and 20 rebounds in 30 minutes in a win over Norfolk State — Swanigan is averaging 18.4 points, 12.5 rebounds and 3.0 assists per game. The sophomore is also putting up ridiculous splits with 59 percent from the floor, 52 percent from three-point range and 75 percent from the charity stripe. If there is one gripe about with Swanigan, it's his high turnover count, but that is nitpicking at this point. When a player returns from the NBA Draft process, you hope they take take a step forward and Swanigan has completely overhauled his game to become one of the country's best players.
ALL-BIG TEN FIRST TEAM
Melo Trimble, Maryland
Caleb Swanigan, Purdue
Nigel Hayes, Wisconsin
Malcolm Hill, Illinois
Peter Jok, Iowa
RESETS: ACC | Big Ten | Big East | Pac-12 | SEC | Big 12
WHAT WE'VE LEARNED
Wisconsin looks great with this version of Nigel Hayes: Early in the season we saw the junior-year version of Nigel Hayes — the Nigel Hayes that jacked a lot of bad perimeter looks and had a low field goal percentage. Since returning home from the Maui Invitational, Hayes has looked like a complete weapon and Wisconsin looks like the Big Ten favorites. Hayes has shot 59 percent from the floor since Maui and he's averaging a team-leading 3.4 assists per game for the season. His ability to find teammates from the elbows makes Bronson Koenig more valuable as an off-the-ball floor spacer while Hayes and Ethan Happ can go to work on the interior. The Badgers are dangerous when Hayes plays this way and they're fun to watch.
Indiana is a legitimate Big Ten contender: We quickly learned on opening night that Indiana was legitimate as we watched the Hoosiers get up and down with Kansas during a thrilling overtime win in Hawaii. The Hoosiers also looked great in a home win over North Carolina and they're shooting 40 percent from three-point range as a team this season. Indiana had some in-state hiccups with losses at Fort Wayne and against Butler in Indianapolis, but they remain very tough at home and their offensive balance will win them a lot of games in conference play.
Purdue is much better at perimeter shooting: One of the fun wrinkles of Purdue's attack this season is how much more effective they are shooting from three-point range. It seems like the last few years the Boilers had the interior scorer but didn't have the shooters around to have a true impact team. This year's team still has two impact interior players in Swanigan and junior center Isaac Haas but now this group is shooting 41 percent from three-point range. Dakota Mathias, Ryan Cline, Vince Edwards and P.J. Thompson have all shot with good reliability from three while freshman Carsen Edwards is streaky enough to get hot from there. Swanigan will step out and hit shots sometimes. If Purdue continues shooting like they have been they have a chance to win the Big Ten.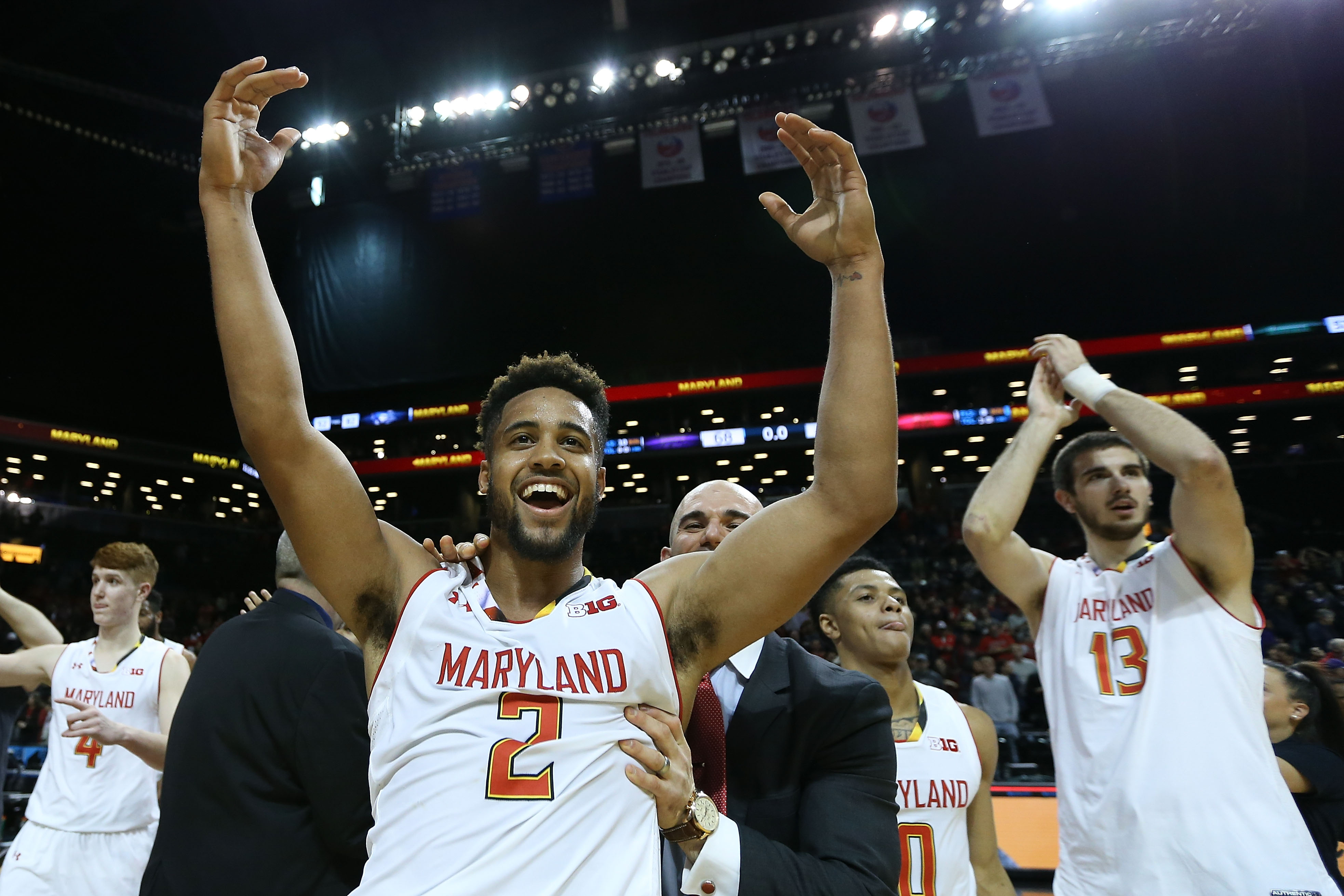 KEY STORY LINES IN LEAGUE PLAY
How does Michigan State rebound from a sluggish start?: Things haven't been easy for the Spartans but the start of Big Ten play should help Tom Izzo's team. Freshman Miles Bridges should return to action soon and Nick Ward and Cassius Winston have had some strong performances the last five games. If Eron Harris becomes more consistent — or Josh Langford can step up and produce more — the Spartans should have enough to make another NCAA tournament this season.
Outside of Melo Trimble, who steps up for Maryland?: Melo Trimble is having an outstanding junior year and Maryland is 12-1 but is this team really that good? Sure, the Terps have wins over Georgetown, Kansas State and Oklahoma State but all of those came by one point each. Melo needed to play hero to bail Maryland out in another overtime win over Richmond. The Maryland freshmen — Justin Jackson, Anthony Cowan and Kevin Huerter — have been solid as Trimble's main weapons, but will the Maryland veterans be more consistent in conference play? Will those freshmen show up the same in the Big Ten now that some film exists on them?
Can Northwestern make its first ever NCAA tournament?: Northwestern has never made the NCAA tournament. With an 11-2 start and neutral wins over Texas and Dayton and losses on the road at Butler and neutral against Notre Dame, the Wildcats have some respectable results against good competition. They're also winning even though junior point guard Bryant McIntosh has struggled to make shots so far this season. Scottie Lindsay and Vic Law are both off to great starts, and if McIntosh plays like he's shown he can the last two seasons, the Wildcats could have a historic season and make its first Big Dance.
You can subscribe to the podcast on iTunes, Stitcher and Audioboom
BETTER THAN THEIR RECORD: Michigan State started the season with back-to-back losses against Arizona and Kentucky before running into a red-hot Baylor team and having to play Duke on the road. Between the injuries and the inexperienced roster it was a recipe for a tough start and that's what we've seen from the Spartans as they sit at 8-5. But we know Tom Izzo teams always get better as the season rolls on and this team should get healthier soon. Freshman Miles Bridges has been injured and earned the most headlines but freshman big man Nick Ward is showing strong flashes and freshman point guard Cassius Winston should get better.
BEAT SOMEONE AND WE'LL TALK: Minnesota is off to a 12-1 start on the season but their schedule hasn't exactly been tough. The Gophers have played only two games away from home. They're o-1 in true road games with a neutral court win over Vanderbilt. Wins over UT-Arlington and Arkansas could look good later this season but Minnesota doesn't have a win over a team firmly in the NCAA tournament field yet.
COACH UNDER PRESSURE: Nebraska has struggled to a 6-6 start as it looks like the Cornhuskers and head coach Tim Miles will miss the NCAA tournament for the third consecutive season. After a home loss against Gardner-Webb in front of only a half-full arena (weather did play a factor) this was an alarming quote from Miles: "I never dreamt in five years this is where we would be, losing to Gardner-Webb. We're not where we should be. The issue is us. It's us and our mindset."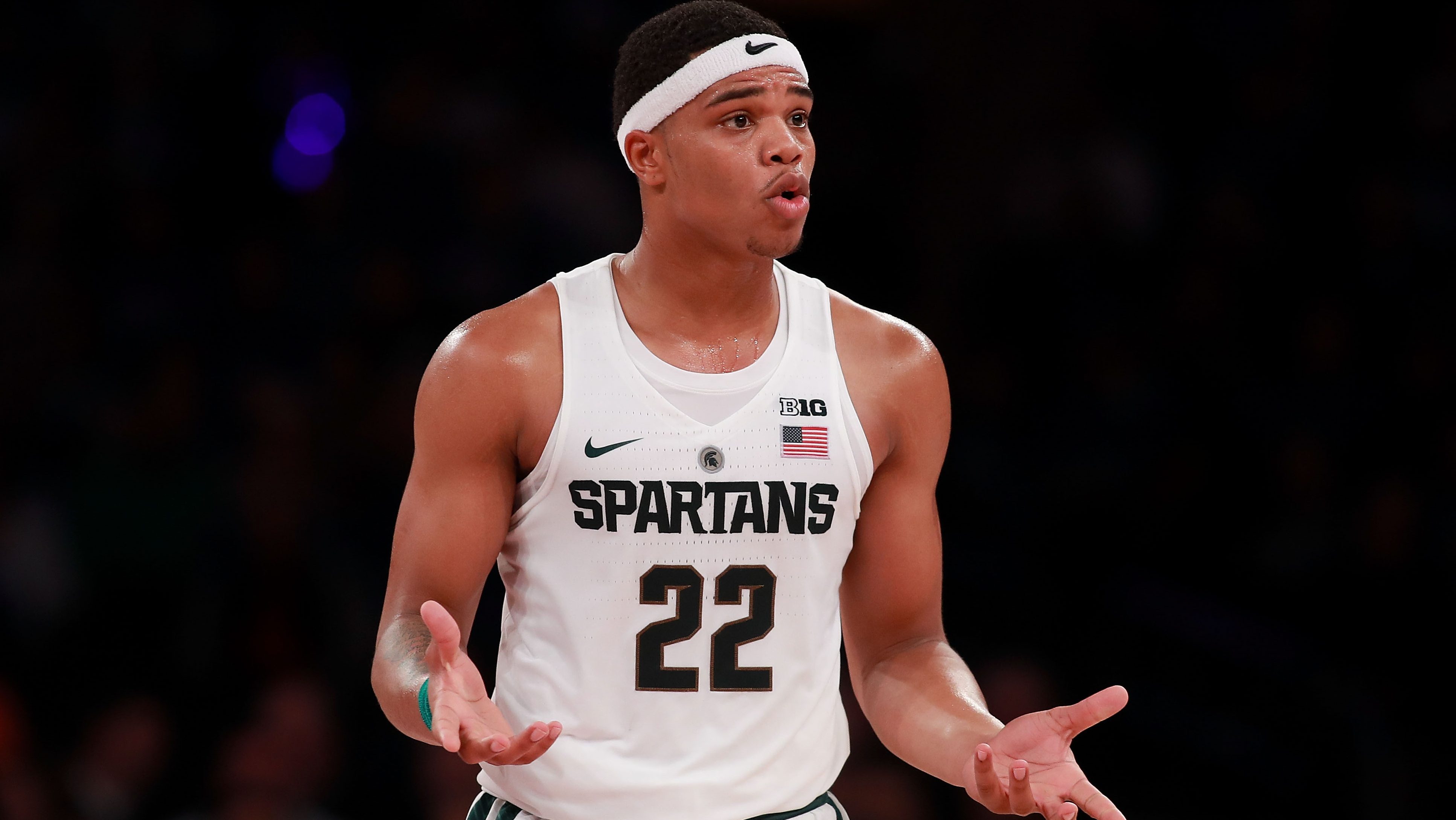 POWER RANKINGS, POSTSEASON PREDICTIONS
Tourney teams
1. Wisconsin: The Badgers are getting great starts from Nigel Hayes, Ethan Happ and Bronson Koenig this season and role players like Vitto Brown, Zak Showalter, D'Mitrik Trice and Khalil Iverson have been solid. The Wisconsin offense has become efficient and its defense remains very good.
2. Indiana: Indiana's high-octane offense makes them one of the most fun teams to watch in college basketball as they're capable of putting up points in a hurry. James Blackmon has recovered nicely and Thomas Bryant, Robert Johnson and O.G. Anunoby remain major threats.
3. Purdue: This team has a chance to make a special run thanks to the outside shooting to match Swanigan and Haas inside. With eight reliable rotation players and a backcourt that is capable of giving some scoring punch, Purdue is going to be fun to follow these last few months.
4. Michigan State: We've gone over how the Spartans have to play well to make the NCAA tournament. The key could be increased minutes for Cassius Winston. Winston is leading the Big Ten is assists — despite only 20 minutes per game — and his recent uptick in offensive production has been important for the offense.
5. Maryland: This Maryland team doesn't have any marquee wins to speak of and has relied a lot on freshmen to produce outside of Melo Trimble. The Terps need more from veterans like Jared Nickens and Dion Wiley to be a contender.
6. Michigan: The Wolverines don't have any bad losses and they have enough depth, balance and experience to navigate the league and back into the tournament. Zak Irvin and Derrick Walton have more help this season.
7. Northwestern: More from the bench is going to be necessary for Northwestern to be a Big Ten factor. The Wildcats have some solid role guys like Gavin Skelly and Sanjay Lumpkin but more production outside of those guys could be the difference in making the tournament.
NIT teams
8. Ohio State: It's hard to tell how good Ohio State is since they haven't beaten anyone of note. The Buckeyes have minimal depth outside its six double-figure scorers and they shoot only 32 percent from three-point range.
9. Illinois: Six straight wins has Illinois in strong position entering conference play but the start to Big Ten schedule is brutal and this team is inconsistent. Senior Malcolm Hill remains an underrated All-American candidate.
10. Minnesota: Four more wins than all of last season is a great start but the Gophers haven't beaten a guaranteed NCAA tournament team and a good chunk of the roster has never played a Big Ten schedule.
11. Iowa: The Hawkeyes have responded nicely with wins over Iowa State and Northern Iowa since a four-game losing streak but Peter Jok doesn't have enough help to make the NCAA tournament.
Autobid or bust
12. Penn State: The Nittany Lions already have home losses to Albany and George Mason so its hard to expect a huge turnaround in Big Ten play. This team has the talent to win some unexpected games but they're a year away.
13. Rutgers: The 11-2 start is commendable but the Scarlet Knights have played next to nobody and open with three of four on the road in conference play. Forward Deshawn Freeman could be an all-league candidate.
14. Nebraska: Senior Tai Webster is having an outstanding start to his senior season but he needs more help outside of sophomores Glynn Watson and Ed Morrow. The Huskers need to regain its homecourt advantage.