College basketball's non-conference season is coming to a close, and to help you shake off post-holiday haze and the hangover of losing in your fantasy football playoffs, we'll be providing you with some midseason primers to get you caught up on all the nation's most important conferences.
Today, we're taking a look at the ACC.
PLAYER OF THE YEAR: Luke Kennard, Duke
I've written about this quite a bit in our Player of the Year Power Rankings this season, but to me, Kennard deserves to be a first-team all-american as of today. If it wasn't for the fact that Josh Hart, Frank Mason III and Lonzo Ball have been straight ballin' on teams that could win a national title, Kennard would have a legitimate argument as National Player of the Year through the first six weeks of the season. He's averaging 20.3 points, 5.8 boards and 3.1 assists with shooting splits of 53.2/42.2/88.5, and he's been the best player on the floor for Duke in their biggest games, including last Monday, when he was maybe the only reason Duke didn't get taken to the wire by Tennessee State.
ALL-ACC FIRST TEAM
Luke Kennard, Duke
Joel Berry II, North Carolina
Justin Jackson, North Carolina
Michael Young, Pitt
Amile Jefferson, Duke
RESETS: ACC | Big Ten | Big East |Pac-12 | SEC | Big 12
WHAT WE'VE LEARNED
Does Duke have reason to be concerned?: We thought they were going to be awesome. You've heard this 1,000 times over by now, so I'll keep it brief: Grayson Allen, Jayson Tatum and Harry Giles III – before the knee scope – were supposed to be the guys that were all-america candidates on this team. Six weeks into the season, Luke Kennard has been a first-team all-american and Amile Jefferson isn't too far behind. But last week, it looked like Duke's season was on the verge of going off the rails. There was Grayson Allen's trip and meltdown, but perhaps more concerning was that Duke won two games they were favored in by a combined 53.5 points by just 21 points total. And then there were Kennard's comments, which questioned the selfishness of this team.
North Carolina will push the Blue Devils: The Tar Heels lost Marcus Paige and Brice Johnson to graduation and haven't skipped a beat. Part of that is because Joel Berry II and Justin Jackson have both been terrific this season. Berry is playing like the point guard we've wanted him to be since he got to campus, and Jackson has embraced his role as the team's go-to scorer. Their front line isn't great, but it doesn't need to be. As long as Kennedy Meeks, Isaiah Hicks, Tony Bradley and Luke Maye keep getting to the glass and keep getting opposing bigs in foul trouble, that should be enough. Kenny Williams' improvement is also noteworthy, as is the fact that Theo Pinson hasn't yet suited up for a game.
Not as top heavy, but there may be more balance: Both Louisville and Virginia are elite defensively, but with Donovan Mitchell and Deng Adel failing to improve as much as some (namely me) thought and with Austin Nichols getting the boot, those two look like they're a step below the Tobacco Road blue-bloods, even with last week's wins over Kentucky and at Cal, respectively. That said, teams like Notre Dame and Florida State have been impressive in non-conference play while the likes of Virginia Tech, N.C. State, Pitt, Clemson and Miami all look as if they'll be good enough to put together a tournament profile worthy of at-large consideration, at the least. And then there's Syracuse, who has the talent to be a top 25 team but has yet to have the performances on the court to back that up.
You can subscribe to the podcast on iTunes, Stitcher and Audioboom
KEY STORY LINES IN LEAGUE PLAY
Another Challenger outside of Tobacco Road?: Duke and North Carolina are the two best teams in the league. I say that because I think both of those teams are among the top six teams in the country – along with Kentucky, Kansas, Villanova and UCLA – and I think there's a pretty clear delineation between the top six and the rest of the country. That said, there are a trio of teams that are at least worth mentioning here. Louisville has proven to have the nation's best defense, but there are enough question marks with their shooting that we cannot put them in the same breath as the blue-bloods. Virginia is essentially dealing with the same problem: They're elite defensively but do they scare you offensively? Notre Dame is the exactly opposite. The Irish don't turn the ball over at all and they shoot the lettering off the ball. But are they tough enough to get stops in crunch time? For my money, I don't think any of those three will mount a serious regular season title challenge.
How many bids will the league get?: This will be the most interesting debate once we get near Selection Sunday. The conference is loaded. That we know. But how many bids can it actually support? My guess is that 11 will get in, as the league's overall depth will bring up their computer numbers, but for that to happen, two things must be true: Duke, UNC and Louisville drop games to some of the teams on the bubble, and none of those bubble teams drop games to the likes of Boston College and Wake Forest.
Just how good will Duke be?: People are going to be sick of hearing about this pretty soon. Hell, I'm getting sick of writing it at this point. But at the end of the day, the Blue Devils have as much raw talent on their roster as anyone that I can remember, including the 2014-15 Kentucky team that started out the season 38-0. That doesn't guarantee anything, not when Harry Giles III is clearly still getting into game shape, Duke is without a true point guard on the roster and Grayson Allen can't stop tripping people, but it does set us up for what could end up being a fascinating season that does down as one of the most memorable, good or bad, Coach K's career.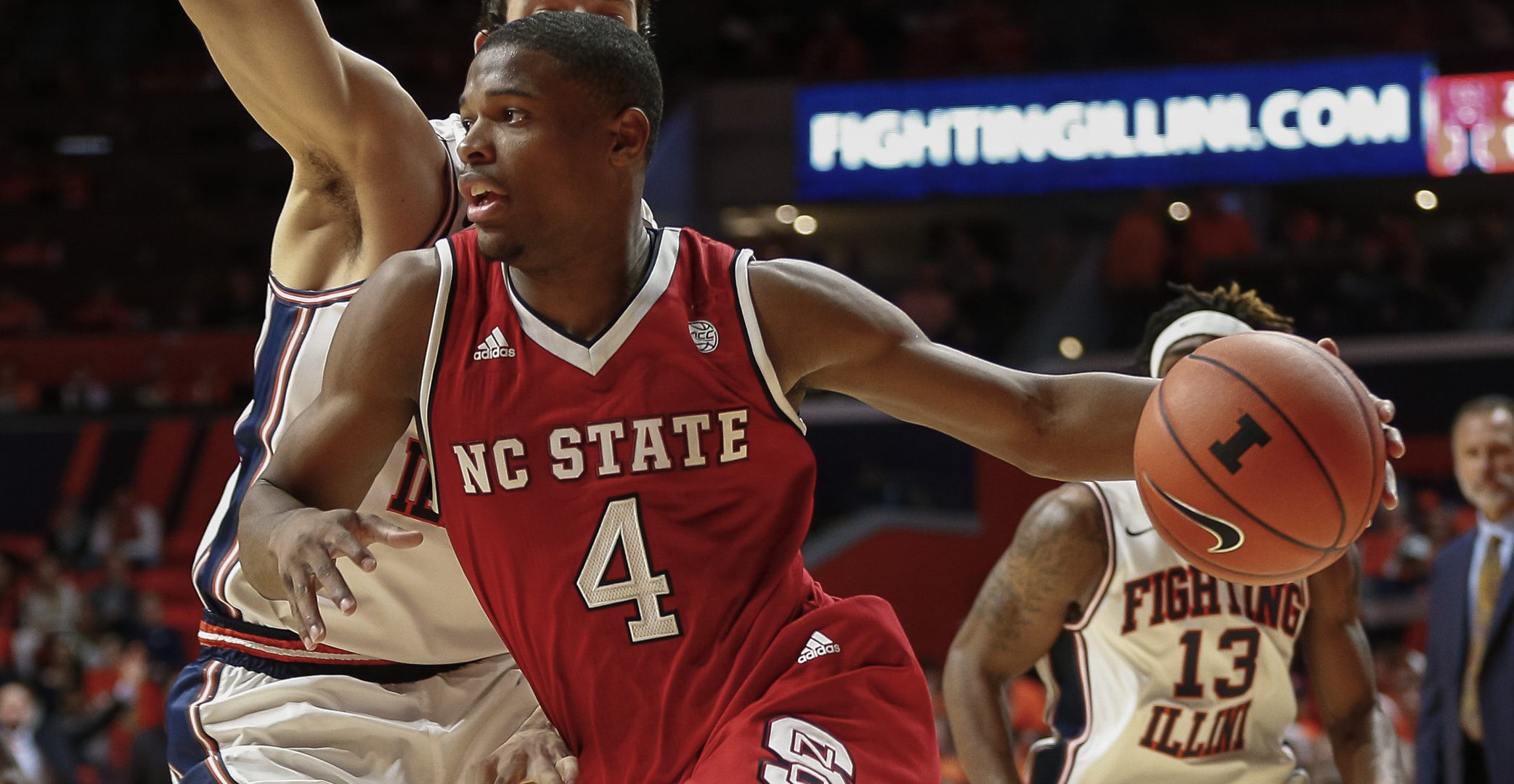 BETTER THAN THEIR RECORD: N.C. State is currently sitting at 10-2 on the season, but they have yet to do much to prove themselves. They've lost to Creighton and Illinois and their best win came at home in overtime against Tennessee State. But consider this: Maverick Rowan only recently returned to the lineup after suffering a concussion early in the season and Omer Yurtseven, a potential first round pick, only got eligible three games ago. Throw in the fact that freshman Dennis Smith Jr. is starting to play like the guy that's projected as a top five pick and the Wolfpack are a team flying under the radar.
BEAT SOMEONE AND WE'LL TALK: Virginia is ranked No. 12 in the AP Poll and is currently sitting at 11-1 on the season with a win at Cal. It's foolish, at this point, to overlook a Tony Bennett-coached program, but after losing Malcolm Brogdon and Anthony Gill to graduation and with Austin Nichols off the team, I think they need to prove they're still ACC title contenders.
Florida State also should be mentioned here. They have a ton of talent on their roster and a gaudy record, but their best win is against Florida at home. In other words, we know they're good. Are they really top 25 good? We'll find out in ACC play.
COACH UNDER PRESSURE: Brad Brownell has not been to the NCAA tournament since his first season with the Tigers. That was six years ago. This group has the pieces on the roster to get back – Jaron Blossomgame is awesome, Donte Grantham is underrated, Elijah Thomas will be eligible soon. And if it doesn't? How many high major head coaches have been able to survive missing the NCAA tournament for six straight seasons?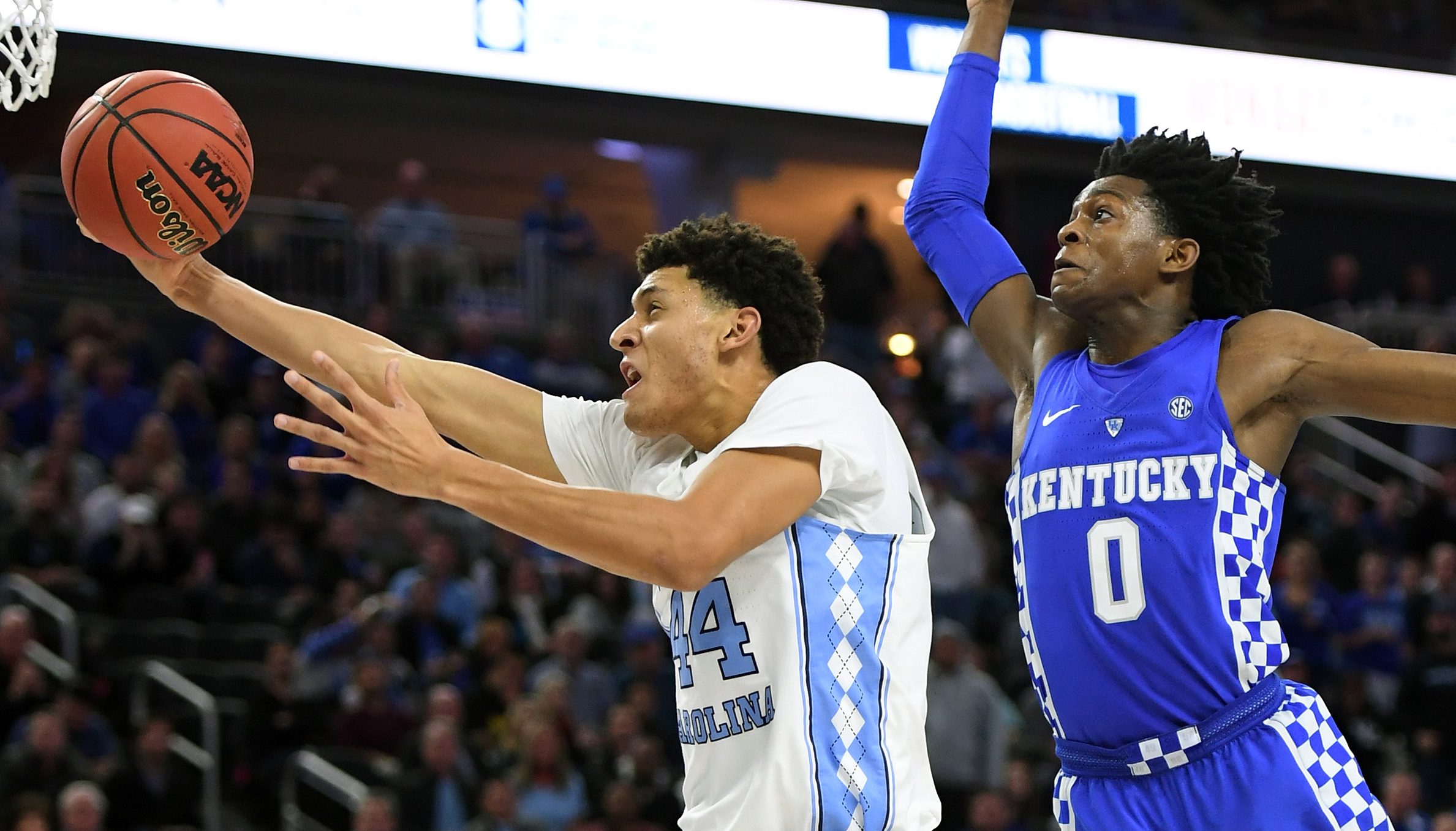 POWER RANKINGS, POSTSEASON PREDICTIONS
Tourney teams
1. Duke: The Blue Devils are just so loaded, but the one thing to watch for is the thing we've been warning you about since Derryck Thornton transferred: Does Duke have a point guard? When they faced a stingy defensive team in Tennessee State, the Blue Devil offense looked bad.
2. North Carolina: This team is going to go as far as Joel Berry II and Justin Jackson take them. Their front court is good enough, they have good role players that can do a job and Roy Williams has as much experience in the tournament as anyone. But Berry and Jackson are the difference-makers, and they've unquestionably made a difference this season.
3. Louisville: I'm still not really sure what to make of the Cardinals, although that win over Kentucky sure seemed pretty convincing. They're elite defensively but they haven't shot consistently. Their front court length has actually been the strength of this team through 12 games, and while that's a good thing for Rick Pitino, I'm not sure this team has Final Four potential if Donovan Mitchell and Deng Adel aren't the two most indispensable pieces on the roster.
4. Notre Dame: I really do love this Notre Dame team. The way they spread the floor, the way that over-looked players like Matt Farrell and Bonzie Colson have been playing at an all-ACC level, the way that Mike Brey is totally willing to roll with four guards and a 6-foot-5 "big man". They have to get tougher, however, and learn to close out wins.
5. Virginia: As I mentioned earlier, the Cavaliers are going to be a nightmare to try and score on regardless of who they put on the floor, but my concern with this team is on the offensive end of the floor. I don't know who the points are going to be coming from with Austin Nichols out of the mix. No one on the team is averaging double-figures.
6. Florida State: I think the Seminoles are real this season, real enough that a top four finish isn't out of the question. We know about the talent they have offensively – Dwayne Bacon, Jonathan Isaac, Xavier Rathan-Mayes, Terrence Mann – but it's their return to a grind-em-down defensive mindset that has me more intrigued.
7. Virginia Tech: The Hokies are flying under the radar at this point. They're 10-1 on the season with a win at Michigan and their only loss coming by three points to Texas A&M on a neutral. Overloooked is probably exactly the way that Buzz Williams likes it.
8. N.C. State: The Wolfpack are the team that I'm most intrigued with in the ACC. We're only just now seeing what they can be when they're at 100 percent, as they played the majority of their non-conference slate without Maverick Rowan and Omer Yurtseven, who are both starters. Throw in top five pick Dennis Smith Jr. and a stable of scorers on the perimeter, and I think this is a team capable of both making a Final Four and missing the NCAA tournament.
9. Miami: Miami, to date, hasn't taken a bad loss this year. But they also lost to the two teams they've faced that rank inside KenPom's top 75, and their only top 100 win is against a Stanford team that hasn't been very good. On paper I like this group, but they have some work to do.
10. Pitt: I think Kevin Stallings is going to get it done and get back to the Big Dance. A lot of that is depending on the fact that A) SMU won't look like a bad loss come March and B) that win at Maryland is going to be a road win over a top six team in the Big Ten on Selection Sunday. Michael Young and Jamel Artis deserve a trip to the tournament.
NIT teams
11. Clemson: I think Clemson is going to be the victim of numbers in the ACC. They're probably good enough to be a tournament team in any other conference, but not everyone can win enough games to be at-large viable, and someone has to be 12th.
12. Syracuse: The Orange have been the most disappointing team in the conference to date, although that is probably due to the fact they were overrated entering the season. This team has a ceiling of top five in the conference, but unless they learn to rebound out of that zone and Tyler Lydon plays like he did against Georgetown the rest of the year, they're in trouble. If they lost at home by 33 to St. John's, what happens when they host good teams in league play?
13. Wake Forest: The Demon Deacons are actually better than I expected this season. John Collins has been one of college basketball's biggest surprises, but Danny Manning's boys are still probably a year or two away from really competing for a bid.
Autobid or bust
14. Georgia Tech: Josh Pastner took this job knowing what he was going to get himself into. Hey, at least he's not at BC. Shout out to Ben Lammers for being awesome, though.
15. Boston College: The bright spot for Boston College this season: Jerome Robinson is a stud. That may be enough to get the Eagles at least one ACC win this season.