Before anyone asks, no, Wichita State, Saint Mary's and Gonzaga were not eligible for this list. 
THE TEAMS YOU ALREADY KNOW
Middle Tennessee State: The Blue Raiders made a name for themselves last season when, as a No. 15 seed, they ruined everyone's bracket by knocking off one of the heavy national title favorites in Michigan State in the first round of the tournament. But you probably already should have known about Kermit Davis' team, as MTSU has long been one of the best and most consistent mid-major programs in the country.
And the scary part is that this group might actually be better than last year's team. They lost a couple of key pieces off of last season's team but they've more than made up for their absence with the addition of JaCorey Williams, a former Arkansas forward that has been tearing it up through the first month of the season. Throw in the improvements made by Reggie Upshaw and Giddy Potts, and this team has a very, very good top three. Ask Ole Miss, who lost by 15 points to them at home in a game they trailed 48-19 at halftime. Or Vanderbilt, who lost by 23 points.
The only loss MTSU has taken this season? Tennessee State, who you'll read about below.
Valparaiso: Valpo has one of the biggest stars in college hoops this season in Alec Peters, who opted to returned to the Crusaders despite the fact that he was eligible to be a grad transfer and his former head coach, Bryce Drew, had left to take over at Vanderbilt. Valpo has put themselves into a good position to earn an at-large bid this season with wins over Alabama, BYU and Rhode Island. Their only losses have come on the road against Kentucky and Oregon.
Monmouth: While their bench isn't making as many headlines as they did last season, this is more or less still the same Hawks team that seemingly beat every high-major in college basketball during non-conference play last season. Justin Robinson is back, playing as well as ever, to lead a team with a back court loaded with talent. Sophomore Micah Seaborn and Oklahoma transfer Je'Lon Hornbeak make this group dangerous and difficult to guard. They've beaten Memphis on the road this season and fell at South Carolina in overtime on a buzzer-beater.
Fort Wayne: The Mastadons made headlines earlier this season when they picked off then-No. 3 Indiana in a thriller, 71-68. And while they caught a break in that game, getting a chance to square off with the Hoosiers on one of their home floors, it wasn't a fluke. Mo Evans, Purdue transfer Bryson Scott and John Konchar give Jon Coffman's club staying power, and they should enter league play as the favorite to win the Summit League.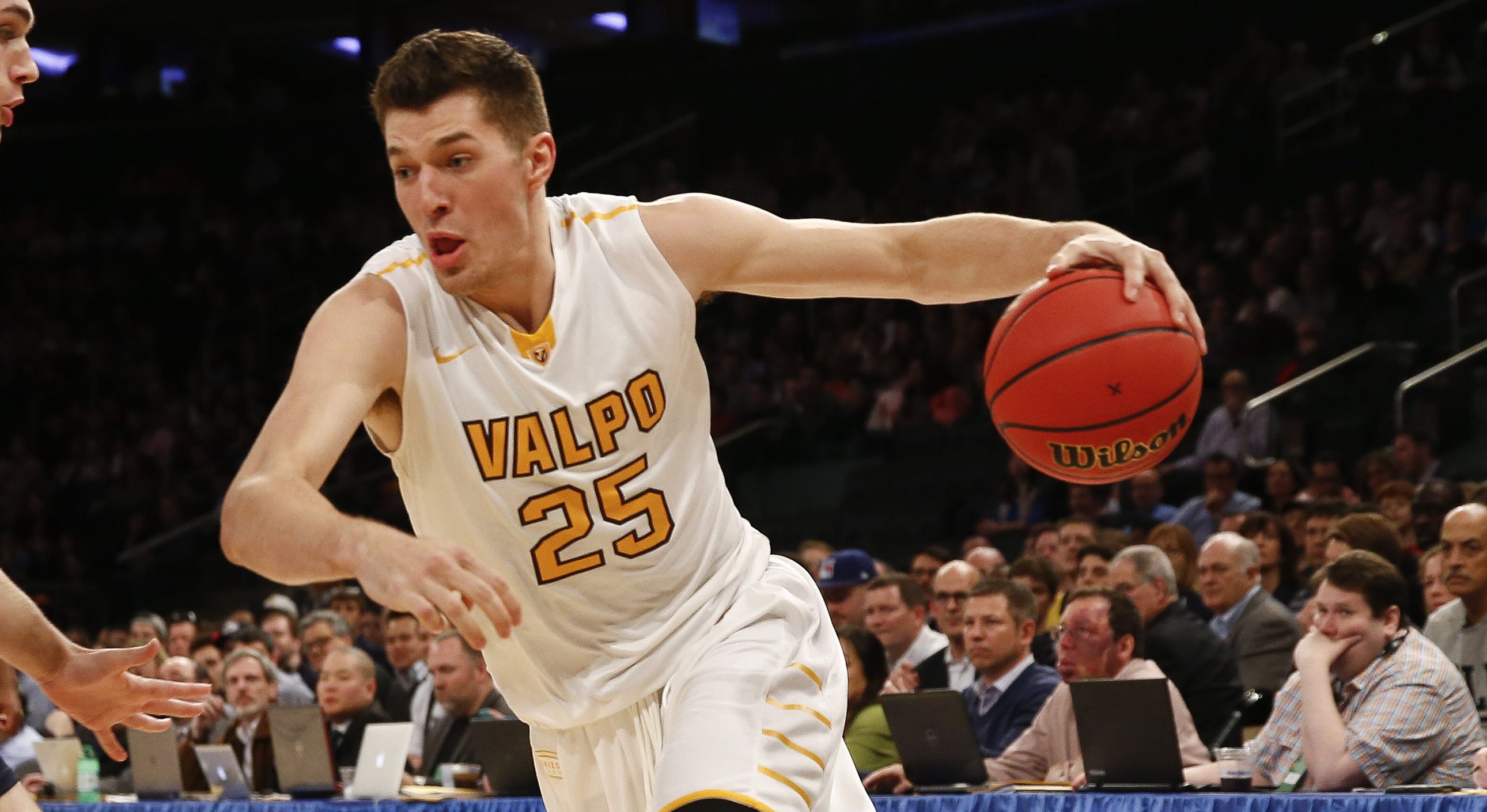 THE TEAMS WITH STAR POWER
UT Arlington: The Mavericks lost three games early in the season, but part of the reason they took those losses is that their star forward, Kevin Hervey, is still working his way back to 100 percent after tearing his ACL last year. Having returned essentially everyone from last season, Scott Cross made a statement when he took his program to Moraga and manhandled a very good Saint Mary's squad.
Grand Canyon: The Antelopes have one of the nation's best guards that you've never heard of in DeWayne Russell, who put 42 points on Louisville in a 79-70 loss earlier this season. Russell didn't play in losses at Duke or Penn State earlier this season, and he was instrumental in GCU's win over San Diego State.
Central Michigan: College basketball's leading scorer plays for the Chippewas. Marcus Keene, a 5-foot-8 transfer from Youngstown State, is averaging 30.8 points and 5.1 assists on the season. CMU is going to need to win the MAC's at-large bid to get to the Big Dance, but if they make it there, Keene will get his chance to prove his mettle against one of the best teams in the country.
SIX MORE TEAMS YOU NEED TO KNOW
UNC Wilmington: The Seahawks won the CAA's automatic bid last year and brought back essentially the same team this season. Led by Denzel Ingram and Chris Flemmings, they play a style similar to that of Shaka Smart's best VCU teams and gave Duke a run for their money in the first round last season. Their only loss this season was to Middle Tennessee State.
Arkansas State: Don't believe me? Ask Georgetown, who lost at home to the Red Wolves. Arkansas State has also beaten both Lehigh and Chattanooga this year, two teams that are expected to win their respective leagues.
Oakland: The Golden Grizzlies lost Kahlil Felder to the NBA this offseason, but that hasn't stopped Greg Kampe's club from putting up points and winning games. They're currently sitting at 9-1 on the season on the strength of high-major transfers Martez Walker (Texas), Sherron Dorsey-Walker (Iowa State) and Stevie Clark (Oklahoma State).
Chattanooga and East Tennessee State: Chattanooga beat Tennessee in the season-opener. These are the two best teams in the SoCon, and they happen to have a pretty healthy rivalry. When they square off in league play it will be some of the best mid-major basketball you'll be able to watch this season.
Loyola (IL): The Ramblers have found a gem in JuCo transer Aundre Jackson while Big 12 transfers Milton Doyle (Kansas) and Clayton Custer (Iowa State) have played like guys that were recruited to Big 12 programs. Loyola picked off San Diego State this season.
Tennessee State: Dana Ford, the youngest coach in Division I*, has himself a solid team this season. They took N.C. State to overtime in Raliegh and handed Middle Tennessee State their only loss of the season. It shouldn't be a surprise that a member of Gregg Marshall's coaching tree is having success early in his career.
*(EDITOR'S NOTE: George Washington interim head coach Maurice Joseph is a year younger than Ford.)