You may not have noticed it if you didn't know what to look for, but Maine's basketball team made a point to protest North Carolina's controversial HB2 law on Saturday evening when they visited No. 5 Duke and Cameron Indoor Stadium.
The Bears got their doors blown off, which is about what was expected to happen once news came down that Jayson Tatum and Marques Bolden would be back in the lineup, but the game will nonetheless make – and has made throughout the week – national headlines.
Maine's statement was simple: To support inclusion and equality in sports by wearing t-shirts with the America East logo in rainbow: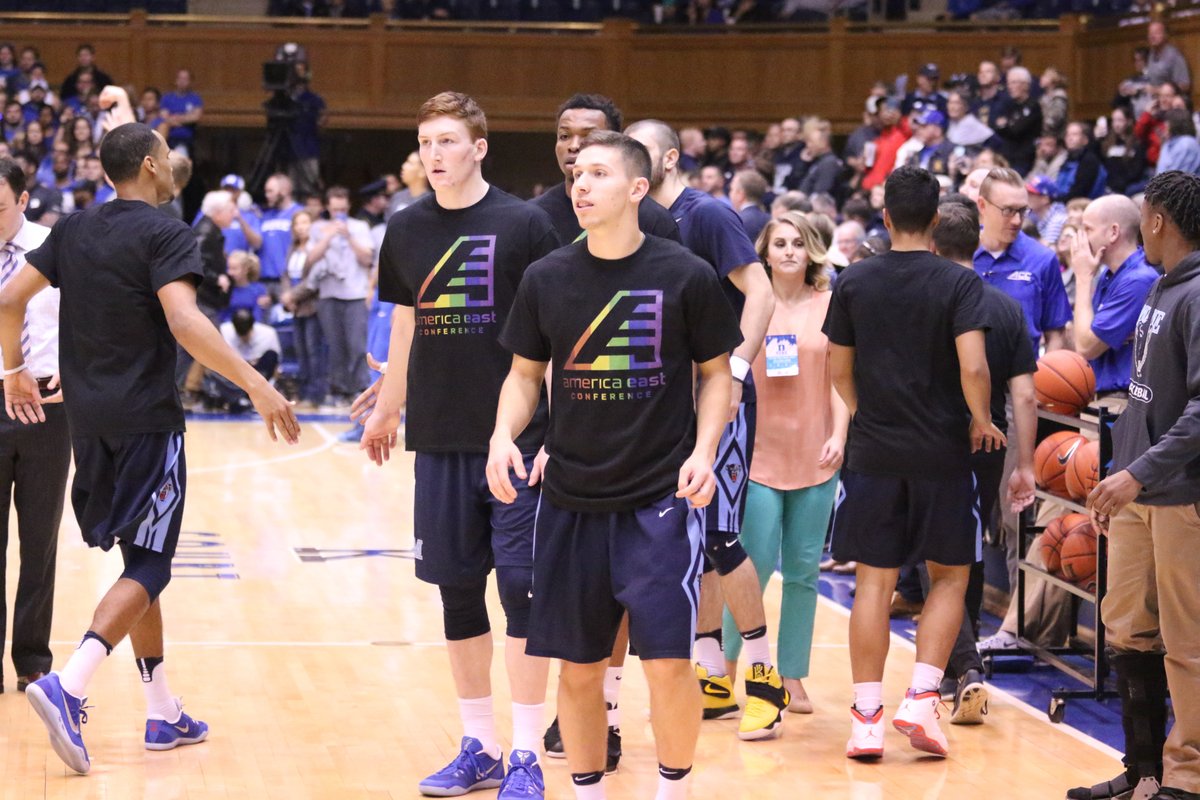 Earlier this year, both the NCAA tournament and the ACC championship game joined a growing list of events — including, but not limited to, the 2017 NBA All-Star game and a Bruce Springsteen concert — to get pulled from the state due to the discriminatory law. Albany was forced to cancel a game at Duke due to the HB2 legislation, and Maine considered canceling this game as well.
Head coach Bob Walsh opted not to, choosing instead to use the platform that the game gave them to help promote You Can Play, an organization whose goal is to eliminate homophobia and transphobia in sports through social activism. The organization was previously partnered with the America East.
Over the summer, Duke head coach Mike Krzyzewski condemned the law, calling it "embarrassing".