PLAYER OF THE WEEK: Obi Enechionyia, Temple
Enechionyia led Temple to a pair of massive wins over ranked teams this week, as the Owls left New York with the Preseason NIT title. Against No. 25 Florida State in the semifinals, Enechionyia finished with 16 points, eight boards and six blocks and followed that up with 22 points, 12 boards and five blocks in a win over No. 19 West Virginia.
What made those performances even more impressive and important was the fact that the Owls had entered the tournament with two ugly losses already on their résumé. It's never too early to start thinking about what needs to get done to win an at-large bid, and with the American looking like it won't be stockpiled with quality wins and a loss to New Hampshire already hanging over their head, this was something Temple desperately needed.
They were good, too
Sindarius Thornwell, South Carolina: The Gamecocks sure were impressive this week, beating No. 25 Michigan and No. 18 Syracuse. Thornwell was the guy that led the way, averaging 18.5 points, 8.0 boards and 4.0 assists.
Johnathan Motley, Baylor: Motley was the best player on the floor for the Bears in their run to the Battle 4 Atlantis title. His best performance came against No. 24 Michigan State, when he had 26 points and 12 boards.
Joel Berry II, North Carolina: Berry outplayed Jawun Evans in a blowout win over Oklahoma State then put 22 points, three assists and three boards up on No. 16 Wisconsin.
Bryson Scott, Fort Wayne: Scott, native of Fort Wayne, Indiana, that started his career at Purdue, had 18 points, 12 boards, three assists and three steals as the Mastadons beat Indiana in Fort Wayne. That's a good day.
Matt Farrell, Notre Dame: Farrell averaged 19.0 points and 6.0 assists as the Irish dispatched Northwestern and Colorado en route to the Legends Classic title.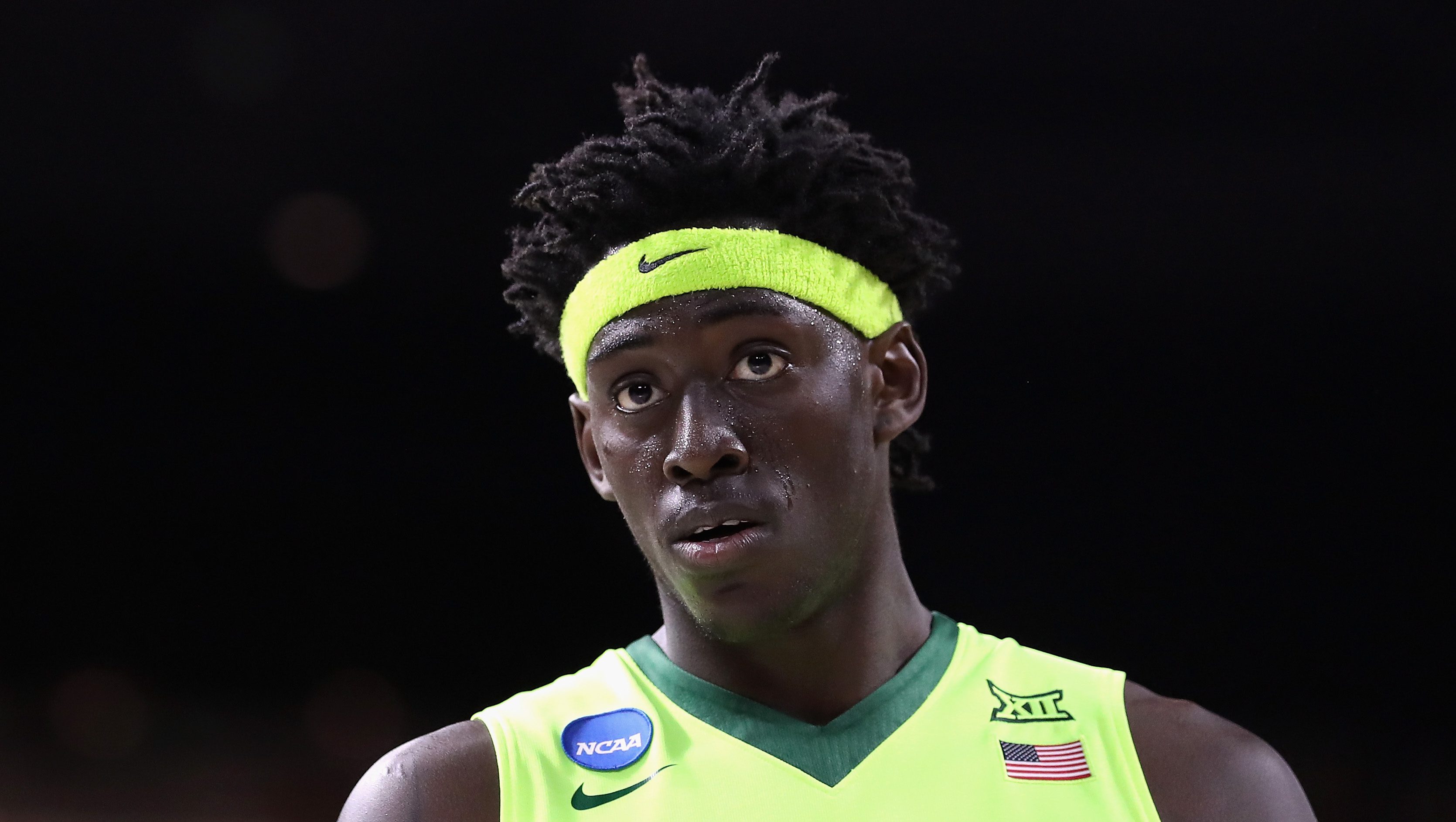 TEAM OF THE WEEK: Baylor Bears
The Bears entered the season as a team that no one was paying attention to and have since gone on to be arguably the most impressive team in the sport to date. After their performance winning the Battle 4 Atlantis, if the NCAA tournament were to start today, Baylor would be the No. 1 overall seed. That's mostly because they've played a lot of good teams already and other teams haven't yet, but to date, this is who Baylor has beaten: No. 13 Oregon, VCU, No. 24 Michigan State and No. 10 Louisville, the latter of which came after the Cardinals built a 22-point lead in the first half.
And here's the best part: Scott Drew is doing all of this with a team full of over-achievers. Remember all that talk about how Drew couldn't coach and all he could do was recruit? Well, this team is mostly made up of three-star prospects with a few four-star guys sprinkled in.
They were good, too
Gonzaga: The Zags won the Advocare Invitational and picked up wins over No. 21 Iowa State and Miami to make it happen.
Fort Wayne: How about the Mastadons, who knocked off No. 3 Indiana in Fort Wayne!
Butler: The Bulldogs landed an upset of their own this week, as they picked off No. 8 Arizona to win a tournament in Las Vegas.
UCLA: The Bruins finally faced a test and passed with flying colors, taking home the Wooden Legacy title.
Notre Dame: The Fighting Irish went 3-0 this week, which included the Legends Classic title.
Subscribe to the CBT Podcast on iTunes, Stitcher or Audioboom
FIVE HOT #TAEKS FROM THE WEEK
1. North Carolina deserves to be mentioned with the best teams in the country: The Tar Heels improved to 7-0 on the season with four wins in Hawai'i this week, including a 15-point win over No. 16 Wisconsin in the Maui Invitational title game. Much was made of the departure of Marcus Paige and Brice Johnson this offseason, and while the Tar Heels found themselves in the national title game less than eight months ago, it's not a stretch to say that this team has played as well as – if not better – than last year's team did.
Joel Berry II has looked like North Carolina's next great point guard. Justin Jackson is playing well on the wing while Isaiah Hicks, Kennedy Meeks and Tony Bradley have combined to average 39.0 points and 22.4 boards between them. The Tar Heels are hitting 39.2 percent from three. They've hit for 100 points twice, cracked 90 in three other games and have, just once, scored less than 83 points. That came in the Maui title game against the notoriously-slow Badgers.
"UNC is just too big and too fast," said a coach who has scouted the Tar Heels. "They just kill you on the break and score in bunches."
2. Melo Trimble is college basketball's best closer: When Melo was a freshman, he developed a reputation for being a guy that always, always, always made the big shot or the big play in the critical moment. That's why Maryland, who was not all that talented that year, was able to finish with a better seed in the NCAA tournament than the last year's team, which was a preseason favorite to win the title.
It looks like this year is going to be a repeat of his freshman season. The Terps moved to 7-0 on the season with a 69-68 win over Kansas State on Saturday night. Five of those seven wins have come by single digits, and Trimble has made critical plays down the stretch in all five. On Saturday, he scored eight of Maryland's last ten points, including two layups in the last 20 seconds to erase a three-point deficit. Against Richmond, he had nine points in the last 1:30 and overtime. Against Georgetown, he had 11 points in the last 3:31, including four points in the final 11 seconds. And against Towson, he had 12 points and two assists in the final ten minutes, as Maryland erased 13-point deficit.
In the wins over Towson, Georgetown and Kansas State, Trimble scored the winning points in the final minute.
Three game-winners in three weeks is pretty good.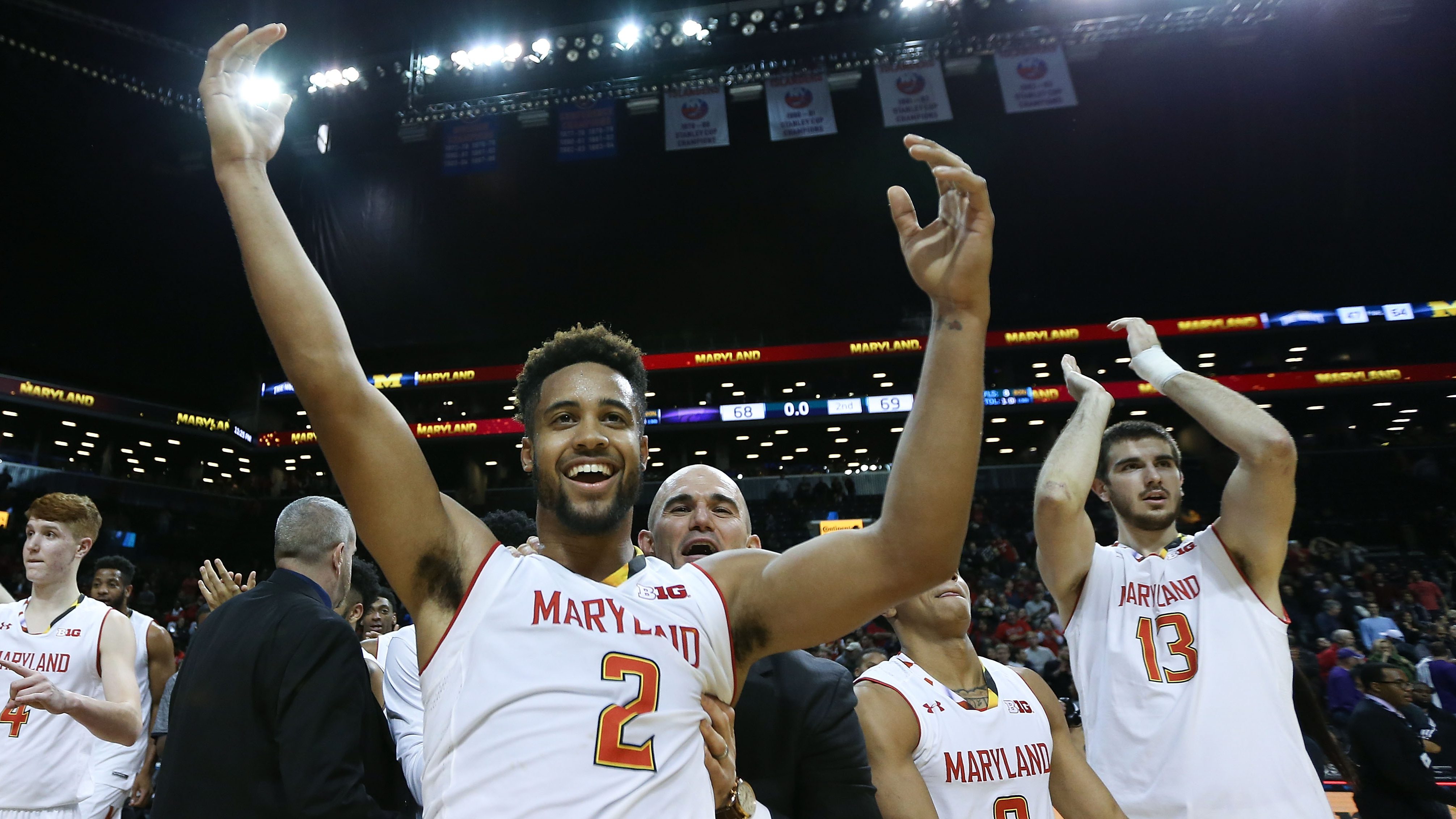 3. Is this Virginia's best defensive team?: We've long known that Tony Bennett's teams are great on the defensive end of the floor, but has he ever had a team that has been defending this well? Through six games, they've yet to give up more than 52 points. Their opponents are averaging just 41.3 points and shooting just 31.7 percent from the floor, and that includes games against Iowa – who mustered just 41 points against the 'Hoos – and Providence. Yale, who scored 98 points in a win at Washington, scored 38 points at Virginia.
"Best defense I have ever seen," said a coach that played against UVA this season. "They are like boa constrictor, just make you work so damn hard for everything. They wear you out with their offense, too, so when you actually get an open shot, it doesn't go in."
Think about this stat for a second: In the 15 seasons that KenPom.com has been in existence, the lowest ever points-per-possession recorded by a defense had been 0.843 PPP, which was done by Stephen F. Austin in 2012. The record-low for a high-major team was 0.847 PPP by the 2015 Kentucky team that started out the year 38-0. Through six games this year, Virginia is allowing just 0.708 PPP.
4. Louisville isn't winning much if they can't figure out how to shoot: The Cardinals have one of the nation's elite defenses this season, but that defense is only going to get them so far if they cannot find a way to score. Through five games, the Cardinals rank 287th in effective field goal percentage. They're making just 32 percent of their threes and 65.2 percent of their free throws. The biggest culprits? Donovan Mitchell, Quentin Snider and Deng Adel. Snider and Adel are both shooting under 30 percent from the floor on the season; Mitchell is under 40 percent.
This team does everything else well. They don't turn the ball over, they get to the offensive glass, they're one of the nation's best defensively, but until they can find a way to score consistently – and find a go-to guy – they'll be very beatable once teams figure out how to beat their defense.
Just like Baylor did on Friday.
5. Deonte Burton showed his importance to Iowa State in Orlando: Burton averaged 25.0 points, 9.5 boards and 1.5 blocks in Iowa State's 73-56 win over Miami and their 73-71 loss to No. 11 Gonzaga this week. The Cyclones have no size this season. The 6-foot-5 Burton is their starting power forward, and he spends time playing the five as well. If Iowa State is going to be as good as they expect to be this year, Burton is going to have to play the way that he did this week, taking advantage of mismatches against bigger defenders offensively while holding his own in the paint on the defensive end of the floor.
Burton was not great in the first two weeks of the season. When Iowa State looked their best this week, Burton was the best player on the floor. That's not a coincidence.
SET YOUR DVR
No. 18 Syracuse at No. 16 Wisconsin, Tues. 7:00 p.m.
No. 24 Michigan State at No. 6 Duke, Tues. 9:30 p.m.
No. 17 Purdue at No. 10 Louisville, Weds. 7:15 p.m.
No. 4 North Carolina at No. 3 Indiana, Weds. 9:15 p.m.
No. 14 UCLA at No. 1 Kentucky, Sat. 12:30 p.m.
No. 19 West Virginia at No. 7 Virginia, Sat. 2:00 p.m.
No. 9 Xavier at No. 20 Baylor, Sat. 4:00 p.m.
No. 11 Gonzaga at No. 8 Arizona, Sat. 5:30 p.m.