PLAYER OF THE WEEK: Frank Mason III, Kansas
Through the first two weeks of the season, I think it's safe to say that Kansas point guard Frank Mason III is college basketball's early favorite as National Player of the Year. This week along, he went for 18 points and three assists in a win over Siena just three days after he had 21 points and five assists, burying the game-winning jumper, as the No. 7 Jayhawks picked off No. 1 Duke at Madison Square Garden in the Champions Classic.
And that doesn't even include the 30 points that Mason had in a season-opening loss to Indiana, or mention the fact that the Jayhawks have already flown from Lawrence to Honolulu to New York back to Lawrence this season.
This is not going to be the last time that Mason wins this award this season, you can bet on that.
THEY WERE GOOD, TOO
Subscribe to the CBT Podcast on iTunes, Stitcher or Audioboom
TEAM OF THE WEEK: Michigan Wolverines
Did anyone see this coming from the Wolverines? They went into Madison Square Garden and worked over a Marquette team coming off of dominating win over their own and followed that up with a blowout win of a pretty good SMU team. I'll have some more thoughts on Michigan in the #taeks below.
THEY WERE GOOD, TOO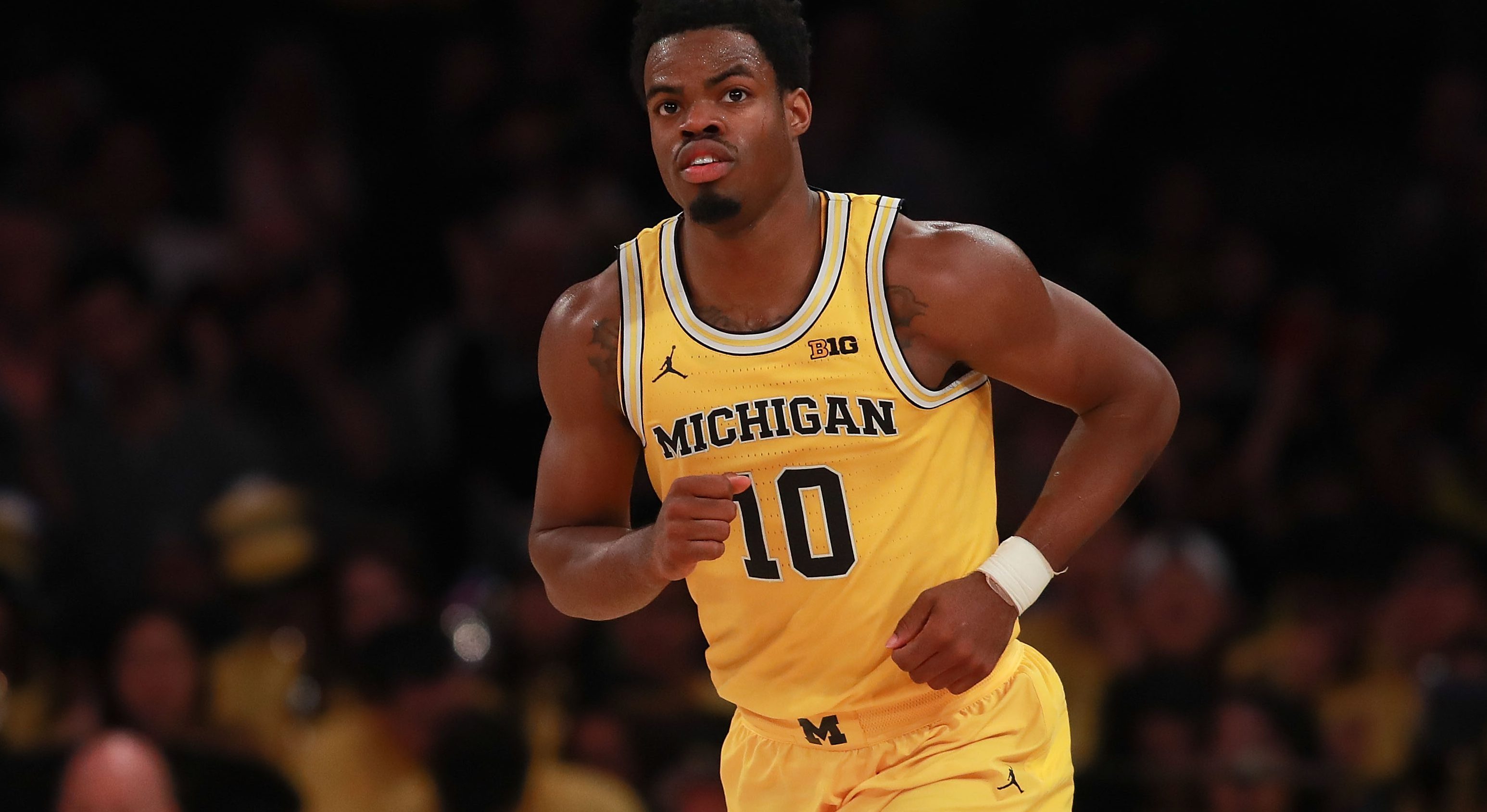 FIVE HOT #TAEKS FROM THE WEEK
1. Luke Kennard has been the beneficiary of Duke's injury woes: No one on Duke's roster had better taken advantage of the opportunity created by injuries to Harry Giles III, Jayson Tatum and Marques Bolden than Luke Kennard has. With Grayson Allen also banged up – he's reportedly dealing with a toe issue – Kennard has emerged as Duke's go-to guy on the offensive end of the floor, and he's thriving in the role. He was the best Duke player in the loss to Kansas, finishing with 22 points, five boards and five assists, and led the team with 24 points in Sunday's win over No. 21 Rhode Island. On the season, he's averaging 18.2 points while shooting 55.2 percent from the floor and 13-for-25 from three.
That's massive for Duke for a couple of reasons, not the least of which being the fact that Kennard – and, frankly, Coach K – has learned that he is capable of carrying this team against some of the best opponents in the country. But it's also evidence that the Blue Devils have more quality pieces that we may have realized, if that's possible. Think about it like this: If Duke has everyone available to them, Jayson Tatum and Grayson Allen are the first two options offensively. Then it's probably Harry Giles III. And then you get to the guy that's leading them in scoring and was the best player on the floor the two times Duke played a ranked team.
2. Michigan is better than Michigan State, at least right now: I don't know if they'll be better than the Spartans come March but I do know that right now, as of November 21st, the Wolverines are the best team in the state of Michigan. Their back court is about doing what we expected them to do. Zak Irvin has been scoring the rock and Derrick Walton has been doing the things we want senior point guards to do. The key, however, is that Michigan's bigs look better than anyone realized they would be. Moritz Wagner and Mark Donnal have been somewhere between effective and above average while D.J. Wilson has been catching lobs, hitting threes and blocking shots, anchoring a defense that looks far better than it was a year ago.
Will it last? We'll find out soon enough.
3. Is Baylor the second-best team in the Big 12?: We didn't know who it was going to be, but entering the season, we knew that someone was going to set themselves apart from the pack as the second-best team in the Big 12. The early returns are in, and it looks like the Bears are Kansas' biggest contender after they blew out Oregon at home. Johnathan Motley has been everything we expected him to be while Manu Lecomte and Jo Lual-Acuil have outperformed all expectations early on.
4. We underestimated just how good Creighton is: We knew about Mo Watson and Marcus Foster coming into this season. And we knew that Cole Huff had the talent to be better than his production last season. What we didn't realize was just how talented Justin Patton is or how good Khyri Thomas is. Patton is an athletic, versatile 6-foot-11 center that makes plays on both ends of the floor – and adds a dimension that the Jays were previously lacking – while Thomas is a perfect compliment in the back court to Watson's playmaking and Foster's shot-hunting. If their win over Wisconsin didn't convince, did a shellacking of N.C. State do the trick?
5. Is Northern Iowa the best team in the Missouri Valley?: At this point, I think it's fair to wonder if they are. Wichita State is still in the midst of figuring out how they're going to replace Fred VanVleet and Ron Baker while Illinois State doesn't have the same kind of discipline that UNI does. They don't make mistakes defensively, they execute their sets offensively and they make the open threes their offense creates. Throw in the fact that Klint Carlson is a terrific player and Jeremy Morgan is a future NBA player, and you've got a team that is going to make a run at the MVC title.