FRIDAY'S SHOWDOWNS
No. 10 Arizona vs. No. 12 Michigan State, 7:00 p.m.
This game has a 'what could have been' feel to it. Arizona will reportedly be without Allonzo Trier and Chance Comanche due to various suspensions while Ray Smith tore his ACL for the third time last week. Michigan State is playing without its two best big men due to knee injuries. What that means is that two of the best coaches in college basketball will be leading teams that are extremely freshmen-dependent.
Miles Bridges should be the best player on the floor. The Spartan freshman is an uber-athletic, 6-foot-7 combo-forward whose ability to play multiple positions is the biggest reason why folks aren't that concerned about Michigan State's depth question marks. Arizona doesn't have an answer for him, either, not with Smith out of the lineup. The big question with the Wildcats is whether or not Lauri Markkanen, a Finnish seven-footer and potential lottery pick, will be the best player for Arizona or if shot-happy freshmen Kobi Simmons and Rawle Alkins will dominate the ball.
Prediction: Michigan State (-1.5)
Subscribe to the CBT Podcast on iTunes, Stitcher or Audioboom
No. 3 Kansas vs. No. 11 Indiana, 9:30 p.m.
Indiana's first test in the post-Yogi Ferrell era will be a doozy. We know that the Hoosiers are going to have some issues handling the ball this season with Robert Johnson and Josh Newkirk running the point, and running into Kansas in the season-opener is about as close to a worst-case scenario as you can get. The Jayhawks have one of the best defensive perimeters in the country with Frank Mason, Devonte' Graham and Josh Jackson, and the Hoosiers lack the talent offensively to be able to create their own shots.
The most interesting matchup of the weekend will be in this game, as Josh Jackson, a potential No. 1 pick in the 2017 Draft, will go up against O.G. Anunoby, a potential lottery pick. Both are elite defenders that are still learning how to play on the other end of the floor, so don't be surprised to see both of them somewhat limited on Friday.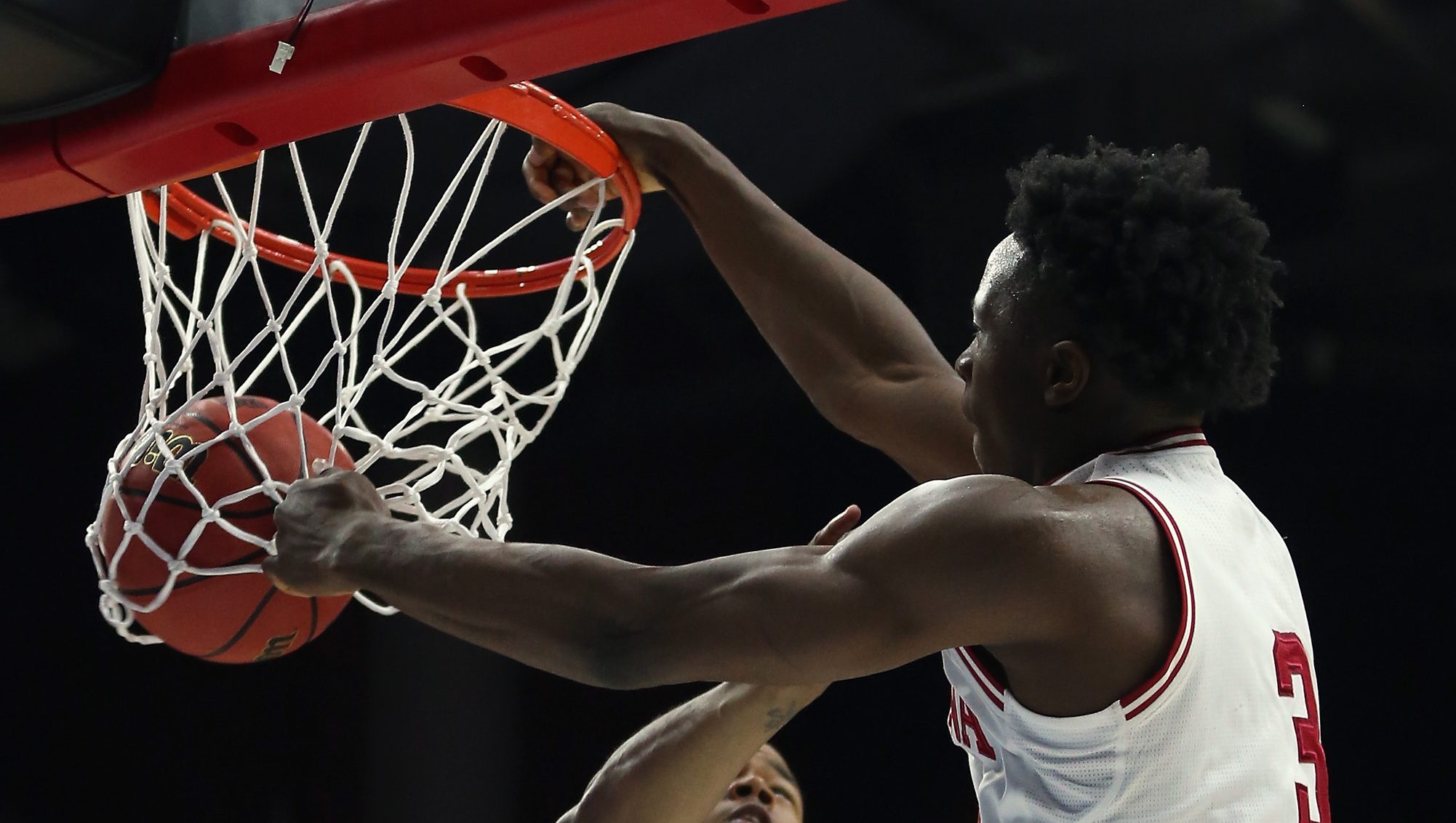 THIS WEEKEND'S UPSET WATCH
No. 8 Virginia at UNC Greensboro, Fri. 7:00 p.m.: The Cavaliers open the season on the road without Austin Nichols, who is the low-post scoring force and shot-blocking presence that Tony Bennett brought in to replace Anthony Gill. UVA will be looking to transition to a season without Malcolm Brogdon while facing a veteran team that returns four starters and won 10 league games last season.
Chattanooga at No. 6 North Carolina, Sun. 5:00 p.m.: The Mocs were one of the nation's best mid-major programs last season, and not only do they return essentially everyone from that team, they get Casey Jones back; Jones was the best player in the SoCon in 2014-15 before an injury cost him last season. The Tar Heels? They place twice this weekend and will be in New Orleans to take on Tulane on Friday night.
Chattanooga, who won at Georgia, Illinois and Dayton last season, will also pay a visit to Tennessee on Friday night.
Lehigh at No. 7 Xavier, Fri. 7:00 p.m.: Xavier is loaded. No one is arguing that. But they'll be without Myles Davis and Kaiser Gates in the opener while hosting a Lehigh team that will contend for the Patriot and features Tim Kempton, one of the best mid-major players in the country.
SEVEN MORE GAMES TO WATCH
Nevada at No. 23 Saint Mary's, Fri. 11:00 p.m.: Part of the reason the Gaels missed out on the NCAA tournament last season was that they didn't do enough in the non-conference. Nevada may be the second-best team in the MWC. They also have an NBA-caliber big man in Cam Oliver.
Vanderbilt vs. Marquette, Fri. 6:30 p.m.: The Bryce Drew era at Vandy kicks off with a trip to Annapolis for the Veterans Classic.
South Dakota State at Cal, Fri. 10:00 p.m.: There should be plenty of NBA scouts in attendance here as Ivan Rabb, the best center in America, takes on Mike Daum, the best mid-major center in America.
Georgia at Clemson, Fri. 7:00 p.m.: Both Georgia and Clemson could use this win as both seem like they are headed towards the bubble for this season. Jaron Blossomgame of Clemson is one of the best players in the ACC.
FGCU vs. Florida, Fri. 7:30 p.m.: This is going to be the year that we make a judgement on whether or not Mike White is ready to coach at this level. Florida has the pieces to be a good team.
Harvard at Stanford, Fri. 11:00 p.m.: The first game that Siyani Chambers plays after tearing his ACL will be a road trip out west to take on the Cardinal.
Montana at USC, Fri. 11:00 p.m.: Montana is always one of the best mid-major programs out west, while USC is a young team that will have a number of new players in larger roles.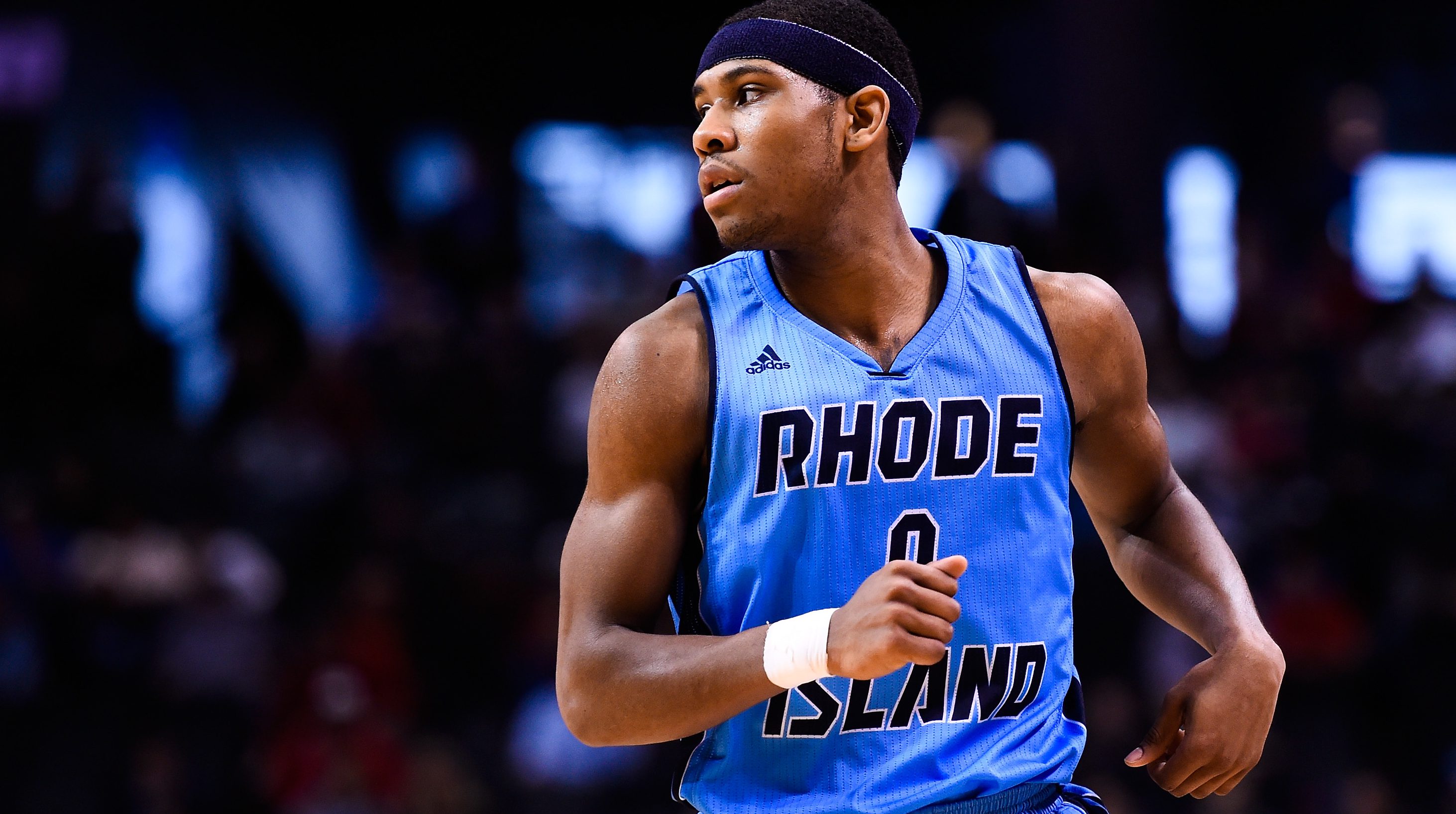 FIVE STORY LINES TO KEEP AN EYE ON
How healthy is E.C. Matthews?: Matthews is coming off of a torn ACL. In 2014-15, when he was healthy, Rhode Island was 23-10 and Matthews was the team's leading scorer and highest-usage offensive weapon. Last season, Matthews played ten minutes before popping his ACL and the Rams eventually went 17-15. It's not a direct correlation, but it is safe to say that the Rams will not reach their ceiling without a healthy Matthews. They host Dartmouth on Friday night.
Does Lonzo Ball fit with Bryce Alford and the rest of the Bruins?: UCLA gets two games this weekend, as they host Pacific and CSUN. Neither of those two programs look like they'll have a real shot to get to the NCAA tournament this season, but they should give us a glimpse into how Steve Alford is going to handle his team this year. Who is running the point? How good will they be defensively? What's his rotation look like? How will Ball be used?
How many shots does Malik Monk take and what is Kentucky's rotation?: Like UCLA, Kentucky has a pair of games this weekend, hosting Stephen F. Austin on Friday and Canisius on Sunday. Monk's ability to fit within a system and a team that has as much talent as Kentucky is a major question mark, particularly with a trip to NYC for the Champions Classic coming up. It will also be interesting to see how Coach Cal uses his rotations and what lineups he opts to trot out.
So how good are the Louisville players we thought would "breakout"?: The big story line with Louisville this offseason was that they'll have a chance to be excellent this year because Donovan Mitchell, Deng Adel and Ray Spalding are going to take a major step forward. We'll get our first look into finding out just how big that step forward truly is this weekend.
Do Markelle Fultz and Dennis Smith Jr. look like they'll live up to the hype?: There's a chance that these two guys could end up being the top two picks in the 2017 NBA Draft. They'll get their first real collegiate action this weekend. With all the hype that goes into the elite freshmen these days, it will be interesting to see if they can live up to it.