College basketball officially kicks off on Friday night. Here are the 68 things we're looking forward to the most this season.
1. Just how good Duke is going to be this season. Let's say that, come January, Harry Giles III is healthy enough to play 20 minutes a night, Jayson Tatum and Marquese Bolden have shaken off the nagging injuries they're dealing with and Grayson Allen is playing like last year's Grayson Allen. Is that team more talented than the Kentucky team that started the 2014-15 season 38-0 …
2. … and if they are, who gives Duke the most trouble in March? Kentucky and Kansas both match up extremely well with the Blue Devils, while Oregon, Villanova and a handful of ACC rivals will have the talent to pick off Coach K's club.
3. Speaking of Kansas, they have a freshman named Josh Jackson who is nearly as good of a prospect as Andrew Wiggins was when he entered Kansas …
4. … and he may not even be the best freshman in college basketball this season, which is as loaded with high-level talent as we've seen it since the one-and-done era started.
LEAGUE PREVIEWS: Big 12 | ACC | Pac-12 | Big Ten | Big East | SEC | Mid-Majors
Subscribe to the CBT Podcast on iTunes, Stitcher or Audioboom
5. There's Washington point guard Markelle Fultz, a smooth, athletic 6-foot-5 guard that is the trendy pick to go No. 1 in the 2017 NBA Draft …
6. … but he may not even be the best point guard in this draft class. Some will give that title to Dennis Smith Jr., a powerfully-athletic, 6-foot-2 playmaker that has N.C. State fans in a tizzy.
7. Kentucky may have the two most entertaining freshmen in the country in Malik Monk and Bam Adebayo, and there's an argument to be made that a third freshman, De'Aaron Fox, is actually UK's best player.
8. Speaking of Kentucky, I cannot wait to see how John Calipari puts the pieces on his roster together. There's talent there, but I wonder just how well that talent fits.
9. A healthy Dillon Brooks. Oregon has a chance to repeat what they did last season – dual Pac-12 titles, No. 1 seed in the tournament – but I cannot see that happening if their all-american cannot bounce back from a foot injury.
10. Villanova's title defense, and how they overcome the loss of Daniel Ochefu in the middle.
CONTENDER SERIES: Duke | Oregon | Kentucky | Kansas | Villanova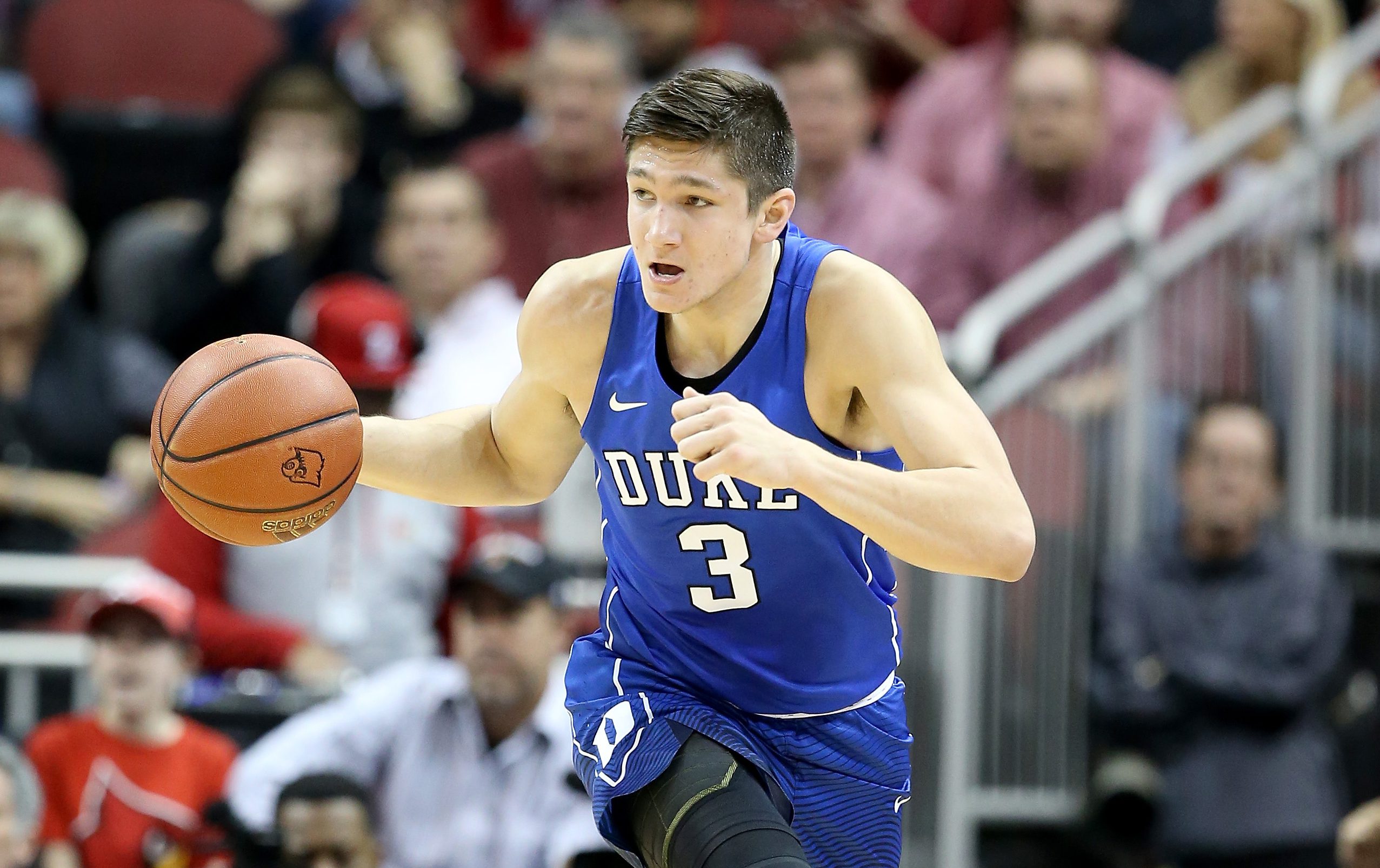 11. The Champions Classic. It kicks off on Tuesday night, and features Kentucky and Michigan State while, in my opinion, the two best teams in the country – Duke and Kansas – square off.
12. The Armed Forces Classic. It's not going to get as much hype as the Champions Classic, but it will feature Arizona playing Michigan State and Indiana squaring off with Kansas.
13. Kansas vs. Kentucky. They play in January at Rupp Arena. Both could be in the top five. That will be a tough ticket to get.
14. Kentucky vs. Louisville. They play on a Wednesday in December. I can't imagine anyone in the state will be productive at work that Thursday.
15. The ACC. The conference is as loaded as any league we've seen since the Big East produced three No. 1 seeds in 2009, and the ACC may still be better than that.
16. Is this the year that Gonzaga finally puts together a Final Four run?
17. Speaking of Gonzaga, they play Fultz and Washington in Spokane this season. That's one of the nation's most under appreciated rivalries.
18. UConn-Syracuse at Madison Square Garden. Non-conference basketball just doesn't get any better than that.
19. Speaking of Syracuse, do they have the point guard play they need to compete at the top of the ACC?
20. … and what about the Huskies, who will be counting on Jalen Adams to play like Shabazz Napier, the last superstar point guard to come out of Roxbury, Ma.
Top Backcourts | Top Frontcourts | Top 100 Players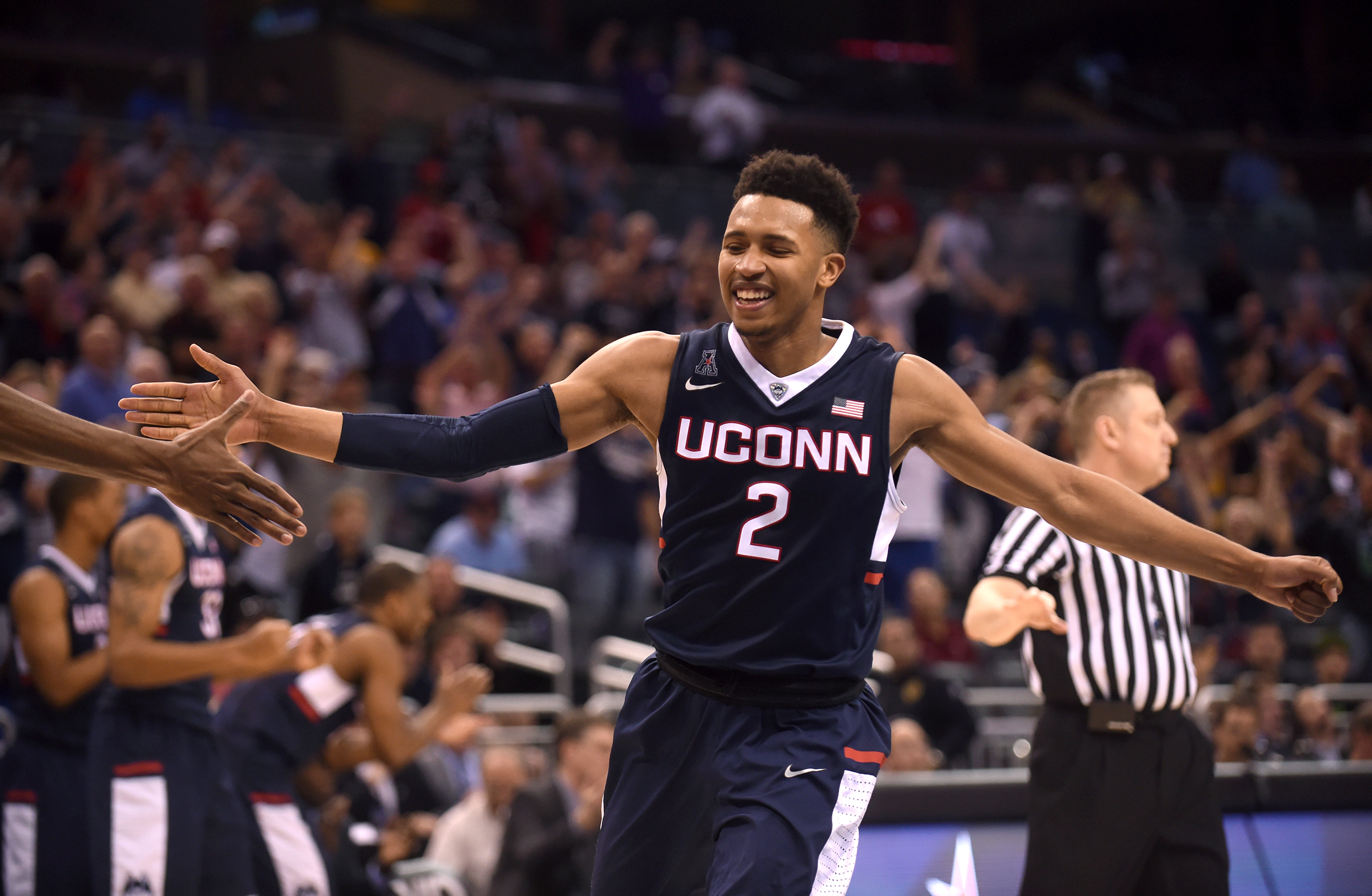 21. What is going to happen with UCLA? They have the talent to be a national title contender, but between their defensive issues and incompatibility offensively, this team could end up finishing below .500 for the second straight season.
22. Miles Bridges. He's as physical and as athletic as any player that's entered college basketball in some time.
23. Greg Gard's second season. He took Wisconsin from being a 9-9 team to a No. 7 seed last year. What can he get done with Bronson Koenig, Nigel Hayes and Ethan Happ all returning?
24. Figuring out who is the second-best team in the SEC and whether or not they are actually a tournament team.
25. Just how healthy is E.C. Mathews' knee? If it's healthy, Rhode Island will be dangerous.
26. Edmond Sumner's sophomore year. He was downright dominant at times as a freshman.
27. What can Sean Miller do with this Arizona team? He's lost so many piece, but he's as good of a coach as their is in college basketball.
29. What kind of growth did Louisville's guards – Donovan Mitchell, Deng Adel, etc. – make this offseason, and will the Cards be a top ten team as a result?
30. Did Thad Matta forget how to coach basketball or did Ohio State just need to shuffle out a few of the bad apples in their program?
X-Factors | Most Important Players | Cinderellas | Breakout Stars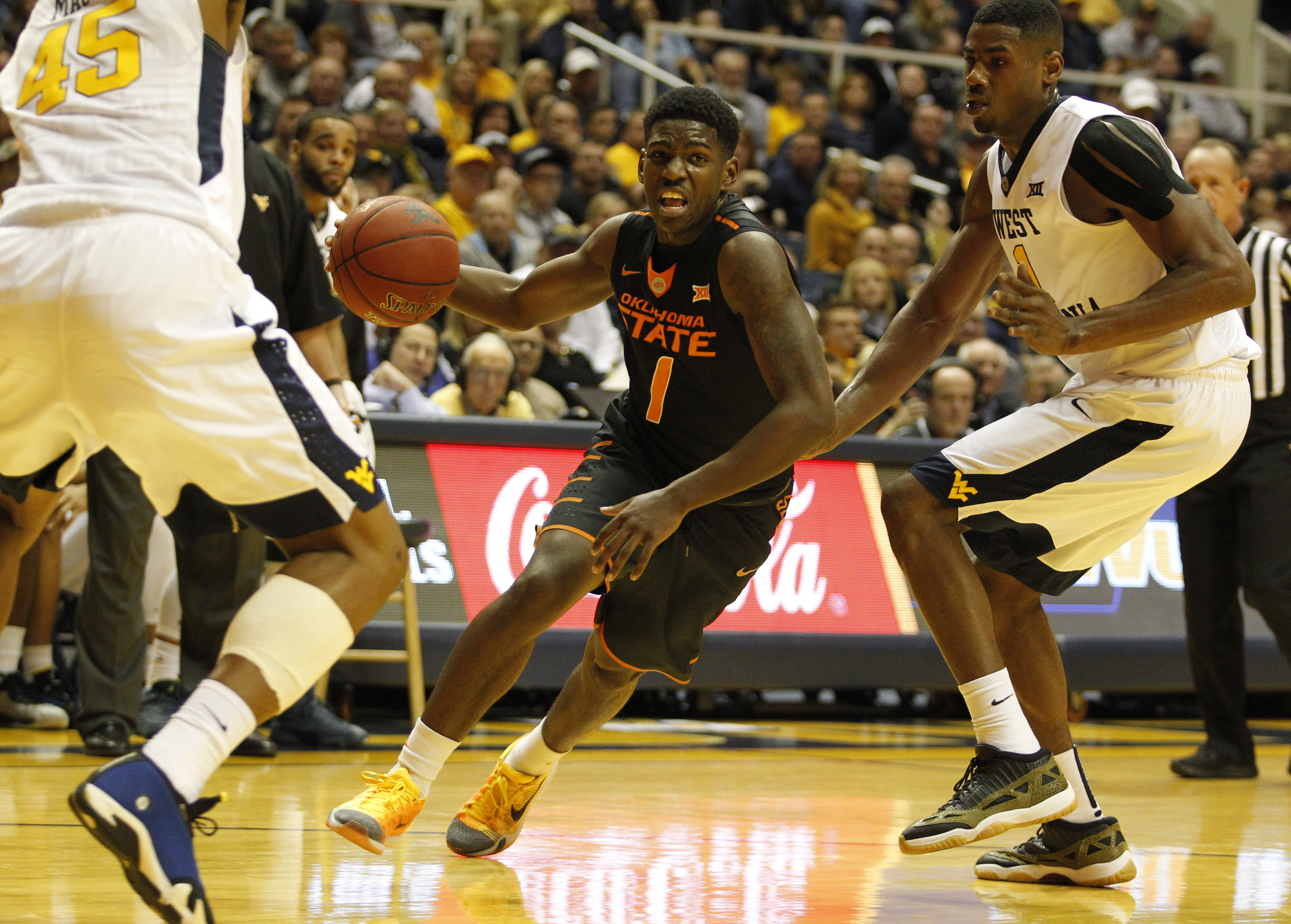 31. The best back court you're paying no attention to: Phil Forte and Jawun Evans at Oklahoma State.
32. Has Isaac Haas, Caleb Swanigan or Vince Edwards taken the step forward needed for the Boilermakers to be a real Big Ten title contender?
33. Is Andrew White the point guard that Shaka Smart needs this season?
34. Austin Nichols transforming into an all-american at Virginia.
35. … and Joel Berry II doing the same at North Carolina.
36. Virginia Tech and Buzz Williams proving to everyone that last year's run in the ACC – 10-8 record, wins over Virginia and Miami – wasn't a fluke.
37. Quinndary Weatherspoon reminding everyone why Mississippi State wasn't worried about Malik Newman transferring out of the program.
38. Just how good Jonathan Isaac is at Florida State. He has as much long-term potential as anyone in college basketball this season.
39. We've talked about a lot of Pac-12 teams and talent, but we haven't yet mentioned Ivan Rabb. Does he get more attention during the season?
40. Saint Mary's reminding everyone that Gonzaga isn't the only program in the WCC.
POSITION RANKS: Lead Guards | Off Guards | Wings | Big Men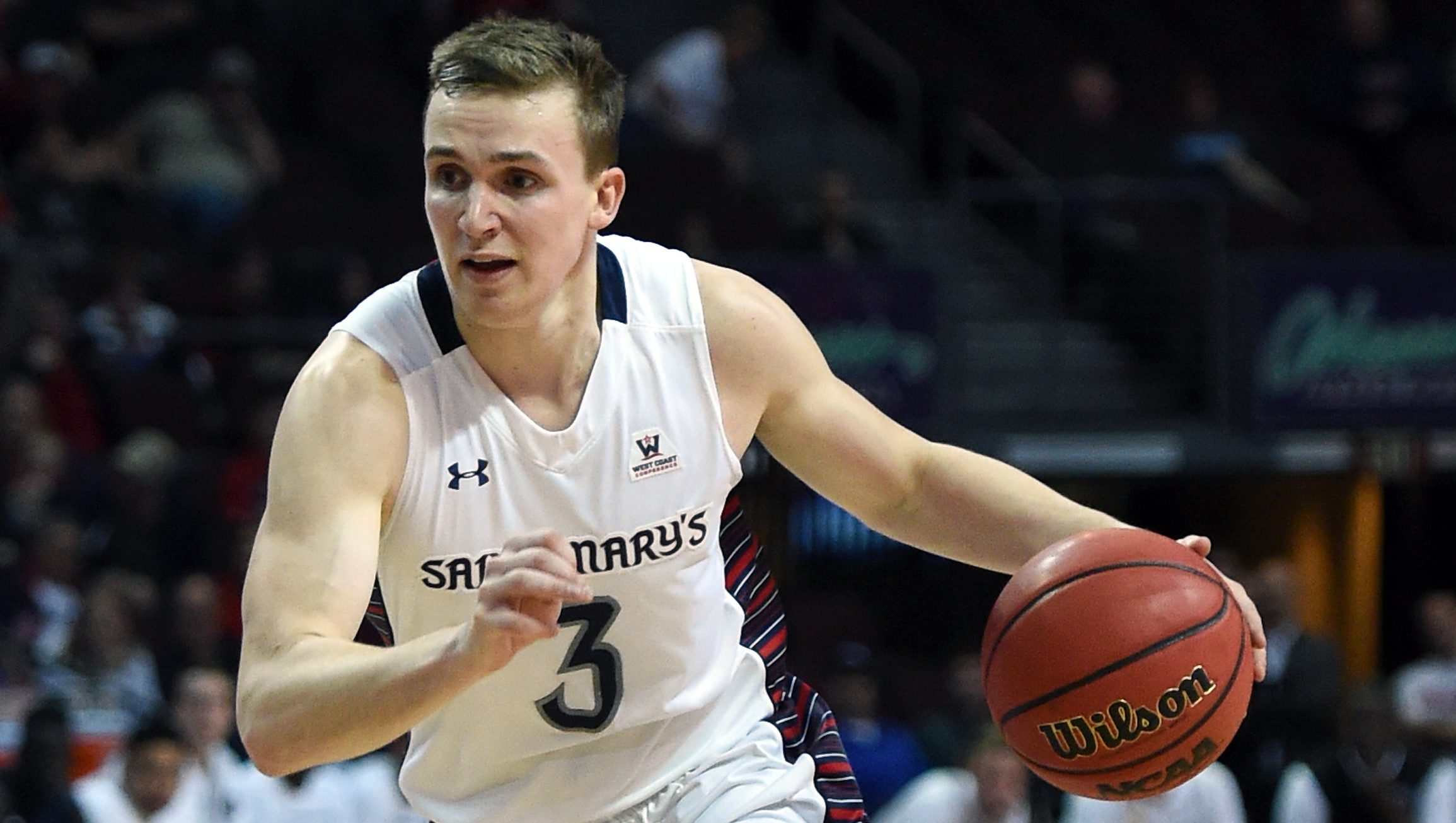 41. … and BYU, led by Nick Emery and the returning Eric Mike, reminding everyone that the WCC isn't a two-team race.
42. Jack Gibbs making a run at the nation's scoring title while reminding everyone at Davidson of Stephen Curry.
43. Will USC avoid being a victim of their own success?
44. The VCU fan base's never-ending trolling of our Terrence Payne, who still believes that the program is heading in the wrong direction.
45. Alec Peters' snubbing the NBA and every high-major program in the country to return to Valparaiso for his senior season.
46. Is Florida head coach Mike White the real deal?
47. Seeing how the college students attending – and, frankly, playing in – these games respond to the current political climate. We've seen what Nigel Hayes and Bronson Koenig have done. Who joins them in their activism?
48. Creighton guards Mo Watson and Marcus Foster proving to the world just how good they are.
49. The first annual Ivy League tournament, which will be held at the Palestra.
50. Siyani Chambers' return to Harvard after sitting out last year with a torn ACL.
Top Backcourts | Top Frontcourts | Top 100 Players | Top 25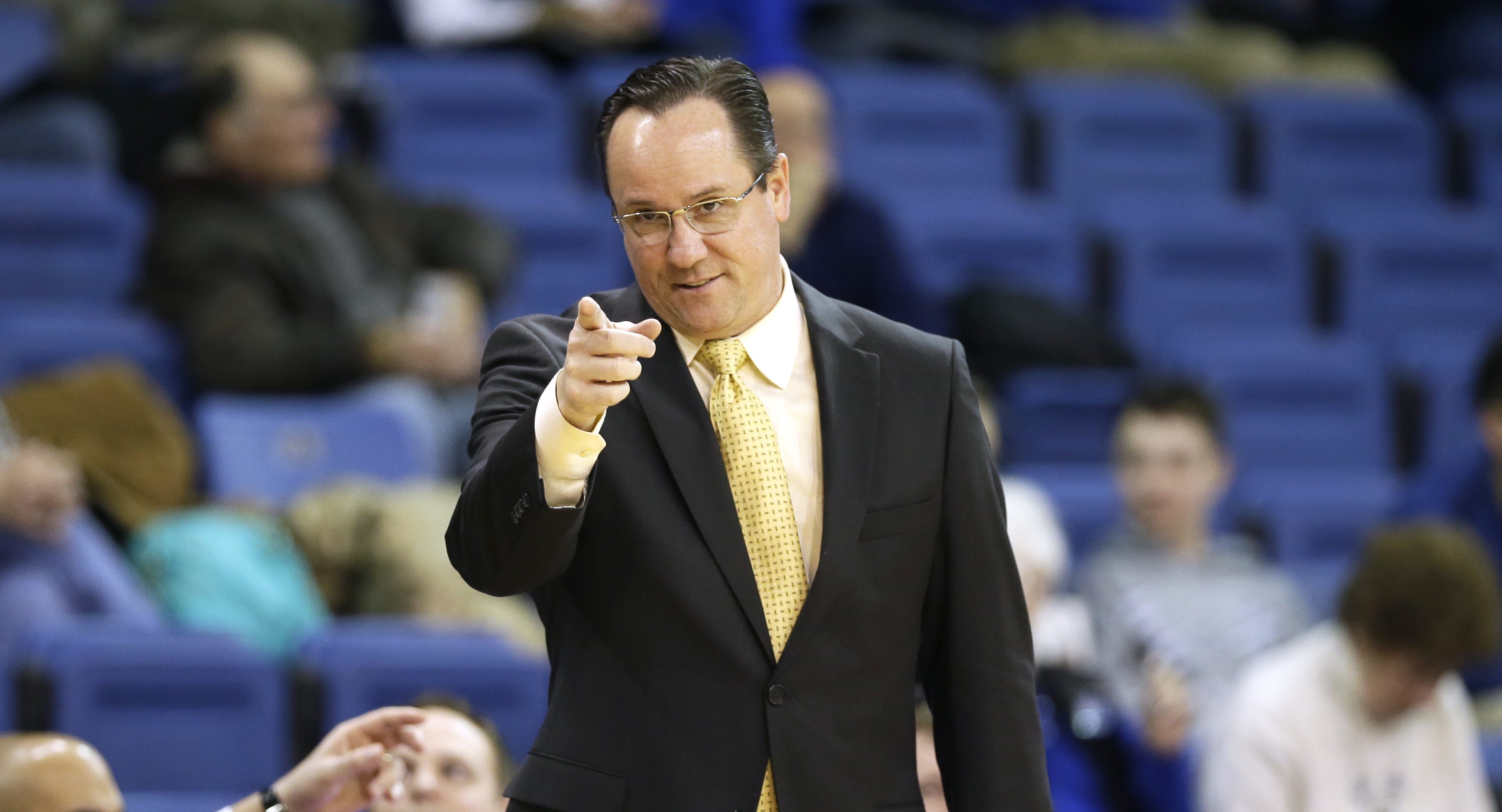 51. Wichita State no longer has Ron Baker and Fred Van Vleet on the roster. Will that program be able to survive? (Hint: Yes. Yes it will.)
52. The return of the Monmouth Bench Mob, and the chance for the Hawks to pick off the likes of South Carolina (Nov. 15th), Syracuse (Nov. 18th), Memphis (Dec. 13th) and North Carolina (Dec. 28th).
53. Chris Beard at Texas Tech. The Red Raiders have a better roster than you realize, and Beard's path to his dream school – Little Rock to UNLV for a few weeks to Lubbock – was as weird as any you'll see at this level.
54. The Player of the Year race. The early, trendy pick is Grayson Allen, who could end up being the third-best player on that Duke team.
55. Kansas matching John Wooden's UCLA teams by winning their 13th straight Big 12 regular season title.
56. Tubby Smith has consistently been one of the best coaches in college basketball, and now he'll take over a struggling Memphis program that John Calipari had rolling less than a decade ago.
57. Suits. From John Calipari and Jay Wright in Armani suits to Bobby Huggins in sweat suits.
58. Does Charles Cooke of Dayton play his way into being an NBA Draft pick?
59. At what point will people realize just how good Cincinnati's Troy Caupain really is?
60. O.G. Anunoby and Thomas Bryant ushering in Indiana's post-Yogi era.
Subscribe to the CBT Podcast on iTunes, Stitcher or Audioboom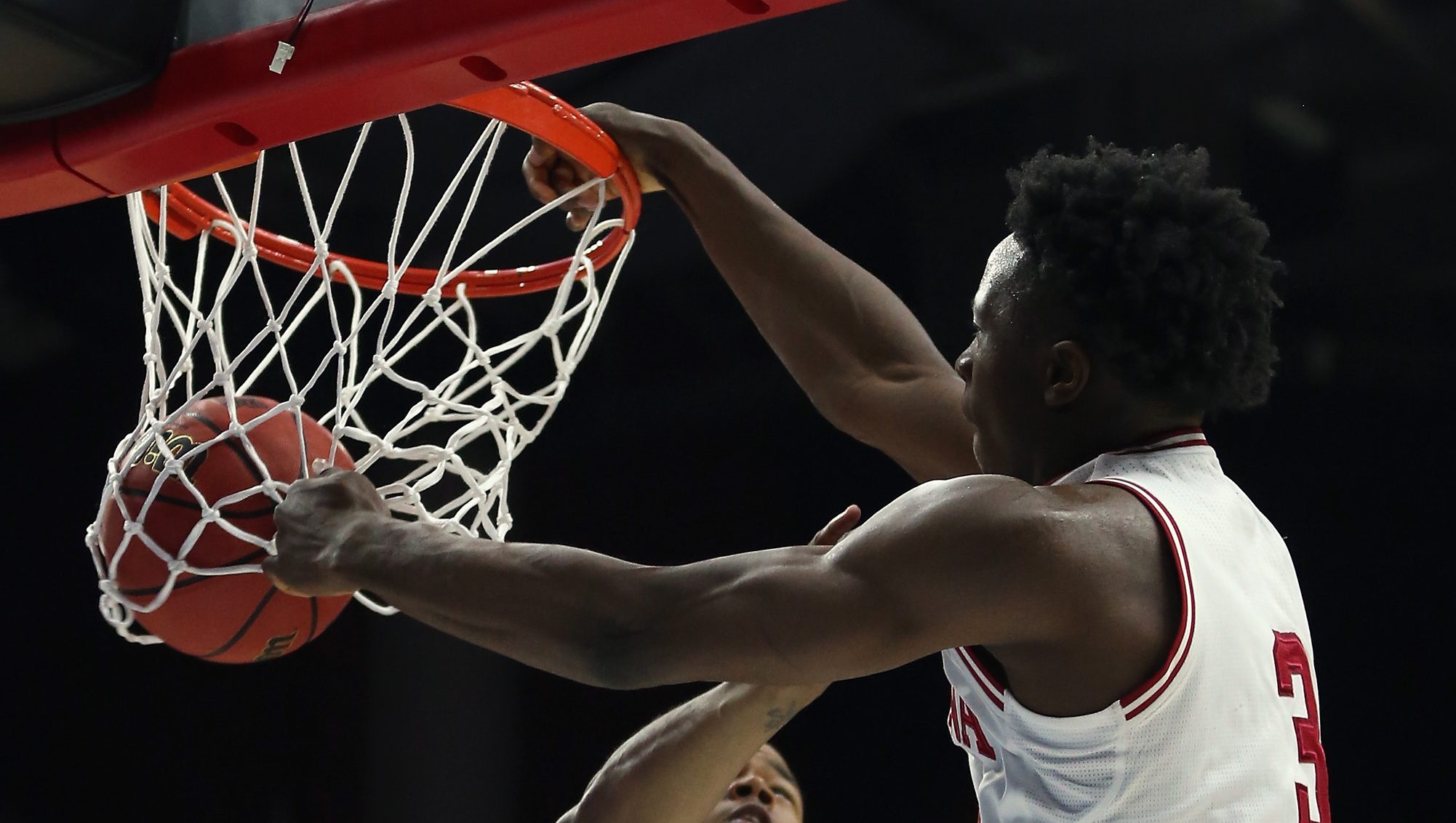 61. Will Iowa State be able to remain relevant in the Big 12 without Georges Niang, and will Monte' Morris be the guy that makes it happen?
62. Clemson forward Jaron Blossomgame turning into a household name.
63. The Frank Mason anthem going viral every time that he does something good for Kansas.
64. Arkansas big man Moses Kingsley winning the SEC Player of the Year award.
65. Malcolm Hill carrying Illinois back to the NCAA tournament.
66. Can Peter Jok get up more than 25 shots a night for Iowa?
67. Every time a broadcast shows a replay of Villanova's Kris Jenkins hitting his national title-winning, buzzer-beating three and the Marcus Paige jumper that led up to it.
68. … and waiting to see what will happen this season that tops this: