It's the most charming part of March. The Cinderellas who crash the ball by knocking off the sport's biggest names on its biggest stage.
Besides being heavy underdogs, what makes these mid-majors so intriguing is how little the public knows about them.
We've been hearing about players from Duke, Kentucky and Arizona since they were prep stars. We have no idea who that fifth-year starter from the 13 seed that makes its way to the Sweet 16 is.
But here's your sneak peak about some teams that we'll be talking about come tourney time. This list looks at some lesser-known possibilities, that's what you won't see a top-25 team like St. Mary's or a relatively high-profile program like Princeton.
Here are the teams best suited to wear the slipper this spring.
LEAGUE PREVIEWS: Big 12 | ACC | Pac-12 | Big Ten | | SEC | Mid-Majors
Subscribe to the CBT Podcast on iTunes, Stitcher or Audioboom
UAB: The Blazers made noise in 2015 when they eliminated Iowa State in the first round, but after a great regular season last year, they lost their first C-USA tournament game and had to settle for the NIT. Expect to hear from them again this year, though, as they return four starters from last year's 26-7 team. Jarod Haase has left, but the Blazers' ability to play spoiler in the NCAA tournament hasn't. William Lee and Chris Cokley, both of whom are NBA prospects, are back to anchor what should be the best front line in mid-major hoops.
Chattanooga: The Mocs won 29 games last year and return three starters, which make them a threat not only to win the Southern Conference again, but to make some noise in the NCAA tournament. They won games last year at Dayton, at Georgia and at Illinois. Tre'McLean is a proven scorer while Justin Tuoyo anchors the defense. Chattanooga has veterans, talent and NCAA tournament experience, which will make them very dangerous come March. But perhaps the most important thing to mention here is that Chattanooga also returns Casey Jones, who was the best player in the SoCon in 2014-15 before missing last season with injury.
Princeton: The Tigers are like Chattanooga in that they not only bring back everyone from a conference title contender but they also get back one of their best players, Hans Brase, who missed the last season with injury. Harvard gets Siyani Chambers back healthy and Zena Edosomwan back for his senior year, but Princeton should be the favorite to win the Ivy League title. Henry Caruso looks like an Ivy Player of the Year candidate.
UT-Arlington: The Mavericks looked like a potential March darling last year after they offed Ohio State and Memphis in November, but then 18-point-per-game scorer Kevin Hervey tore his ACL in January. Arlington lost four straight and ultimately couldn't carry the Sun Belt tournament. Now, Hervey, along with four starters, is back and that makes Arlington a team few will know this winter, but one that could become a household name come spring. Perhaps the best news is that Hervey is not yet totally healthy. He should be by the time conference play rolls around, but the Mavericks are going to be forced to learn, again, how to win without their super star playing like a super star.
Valparaiso: The Crusaders are certainly no stranger to college basketball fans, but Valpo once again has the profile to play Cinderella. Alec Peters looked like he may transfer out of the program, but instead returned for his senior season and now may be the best player outside a Power 5 conference and is a potential All-American. The Crusaders lost a significant amount off last year's 30-win team, but Peters' presence means they're going to be a program to contend with at the end of the year.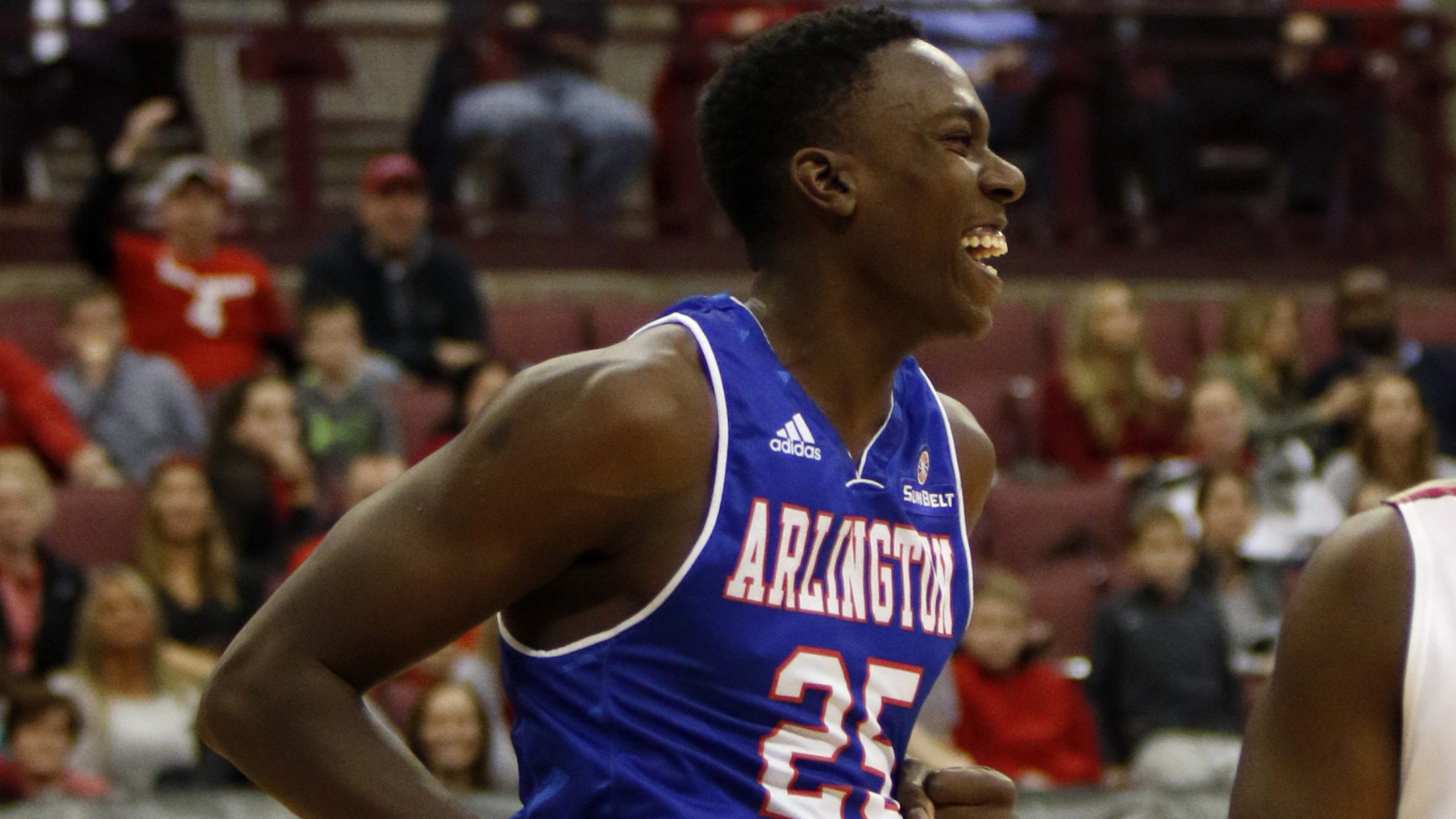 FIVE MORE NAMES TO KNOW
Illinois State: Wichita State is the team everyone pays attention to in the Missouri Valley, but the Redbirds are quietly building a program that will sneak up on people. Paris Lee may be the best point guard in the league and MiKyle McIntosh is talented enough to be a difference-maker.
Belmont: Rick Byrd is arguably the most successful mid-major coach in the country today, and even though the Bruins lost Craig Bradshaw, Evan Bradds should be good enough to make this group a threat in March to whomever they go up against.
Long Beach State: Nick Faust is gone, but Justin Bibbins and Evan Payne should be one of the nation's best mid-major back courts.
UNC-Wilmington: Kevin Keatts has proven that he can win at the mid-major level in his two years in Wilmington, and last year, he nearly knocked off Duke in the first round of the NCAA tournament. He returns essentially everyone, including Chris Flemmings, and runs a system similar to VCU.
South Dakota State: The Jackrabbits have a new head coach in T.J. Otzelberger, but they also have the best big man in the mid-major ranks on their roster in Mike Daum. How will the team adjust to losing their back court and how will Daum adjust to playing under a new head coach?