The big men in college basketball this season are going to be intriguing to watch since a lot of talented freshmen opted to come back. Cal's Ivan Rabb, Indiana's Thomas Bryant and Syracuse's Tyler Lydon are three promising sophomores among a big pack of them.
There are also plenty of freshmen that should factor this season and this list is dominated by 14 underclassmen. Some talented veterans also remain on this list like Arkansas senior Moses Kingsley, Valparaiso senior Alec Peters and Virginia junior Austin Nichols.
Before we dive into the top 20 big men in college basketball, a quick disclaimer: We used four positions to rank players – lead guards, off guards, wings and big men. If your favorite player isn't on this list, he's probably slotted in a different position.
Top Backcourts | Top Frontcourts | Top 100 Players
POSITION RANKS: Lead Guards | Off Guards | Wings | Big Men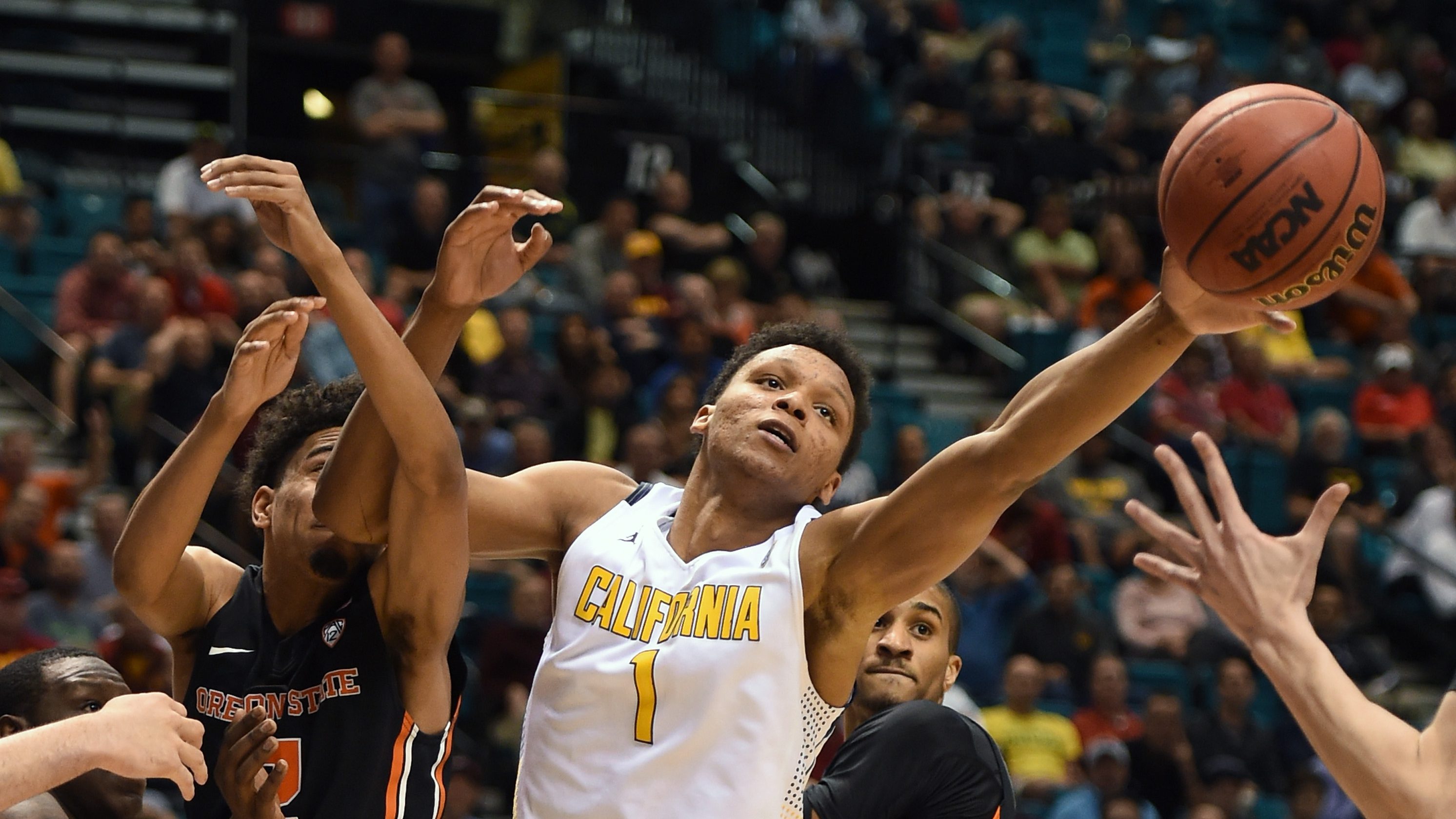 1. Ivan Rabb, Cal: College basketball's best returning big man could have been a first-round pick, but now he'll get way more touches as Cal's best players. The 6-foot-11 big man shot 61 percent from the field and averaged 12.5 points and 8.6 rebounds per game. With three shot-happy perimeter players leaving Cal from last season, it's all on Rabb now.
2. Harry Giles, Duke: One of the major early storylines in college basketball will be how the knee of Harry Giles holds up. The 6-foot-10, five-star big man is an ultra-talented big man and potential top-five pick but he has to show  the bounciness and feel that he showed before he lost his senior season to injury. Giles could be special if healthy.
3. Thomas Bryant, Indiana: Tom Crean has to be thrilled his 6-foot-10 starting center is back for his sophomore season as Bryant looked dominant at times last season. Shooting 68 percent from the floor and 70 percent from the free-throw line, Bryant could see his scoring numbers jump from the 11.9 he averaged as a freshman.
4. Austin Nichols, Virginia: Nichols might be the most important transfer to play this season as the 6-foot-9 forward is an elite shot blocker who can also score and rebound. After sitting out last season due to NCAA transfer regulations, Nichols could be an All-American with a big season as he gives Virginia a legit frontcourt presence.
5. Bam Adebayo, Kentucky: Kentucky's best freshman big man is the 6-foot-9 Adebayo, a powerful player who will dunk on anybody and rip away rebounds in traffic. Adebayo could very well lead the SEC in dunks this season and he's already operated in pick-and-rolls with talented point guards like Dennis Smith in AAU.
6. Moses Kingsley, Arkansas: A major candidate for SEC Player of the Year, this 6-foot-10 senior is coming off of a monster junior year in which he averaged 15.9 points, 9.3 rebounds and 2.4 blocked shots per game. With more backcourt help this season, Kingsley could have more space to operate and he already shot 54 percent from the floor.
CONFERENCE PREVIEWS: Big 12 | ACC | Pac-12 | Big Ten
7. Tyler Lydon, Syracuse: The 6-foot-8 sophomore exceeded expectations last season as he showed rare ability to protect the rim and stretch the floor. Bouncy and quick off the floor, Lydon averaged 10.1 points and 6.3 rebounds per game last season and made a lot of key plays during the Orange's Final Four run.
8. Ethan Happ, Wisconsin: Senior Nigel Hayes is the team's leader and most recognized player, but Happ is the two-way monster who rebounds and is impressively efficient. Bursting on the national scene last season as a redshirt freshman, Happ averaged 12.4 points and 7.9 rebounds per game as he looks to expand his range this season.
9. Alec Peters,Valparaiso: The senior could have left for the NBA or played for any other program as a grad transfer, but he's back at Valpo. At 6-foot-9, Peters splashes in jumpers from all over the floor as he put up 18.4 points and 8.5 rebounds per game while shooting 44 percent from three-point range.
10. Dedric Lawson, Memphis: The Tigers rode the freshman last season as he averaged 15.8 points and 9.3 rebounds per game. Lawson has to improve his athleticism and efficiency if he wants to play in the NBA, but he was very productive last season and should be the same as a sophomore.
CONTENDER SERIES: Duke | Oregon | Kentucky | Kansas | Villanova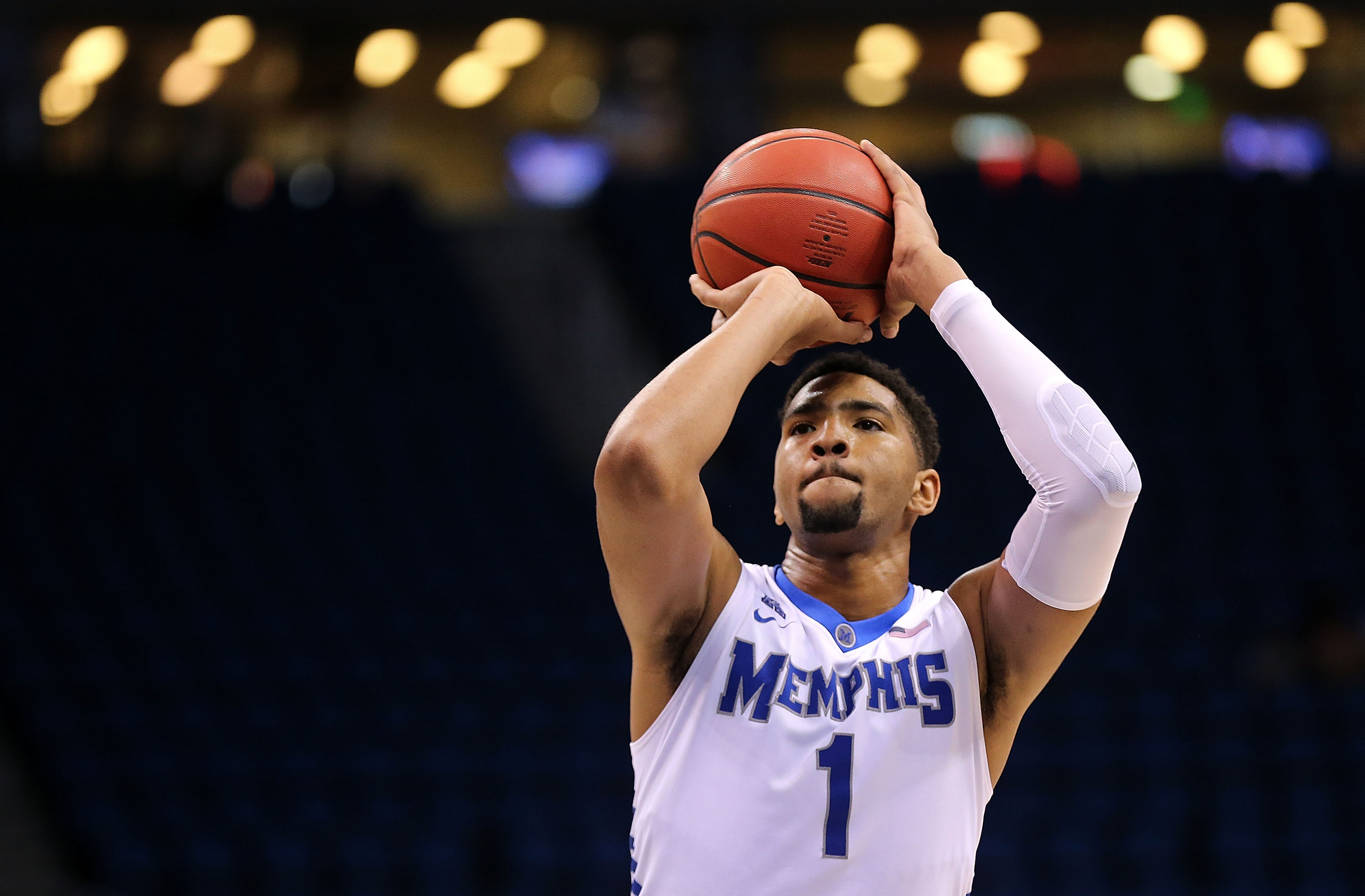 11. Jonathan Isaac, Florida State: The freshman class is so deep that Isaac is an elite talent and ranked this far down. A matchup nightmare at 6-foot-10, Isaac has the skillset of a wing, but will likely play the stretch four for Florida State. An elite rebounder who is skilled with the ball, Isaac could have some big moments this season.
12. Jonathan Motley, Baylor: A long and athletic 6-foot-9 junior, Motley can look like one of the Big 12's best players on one night and be non-existent the next. If Motley is more consistent, he's able to defend multiple spots on the floor while also scoring from all three levels and rebounding. He could be a key Big 12 player.
13. Caleb Swanigan, Purdue: Playing next to some talented centers, Swanigan put up 10.2 points and 8.3 rebounds per game as a freshman. This season, Swanigan will play along with Isaac Haas and could also see some time at the five as well. With surprising touch and range, Swanigan's mid-range jumper will be something to watch.
14. Carlton Bragg, Kansas: Replacing Perry Ellis is tough but that'll be the job of this sophomore McDonald's All-American who played a reserve role last season. Bragg is talented enough as a shooter to space the floor a little bit and he can also attack the basket off the bounce. Rebounding might be the key to his season and if he can play the five in small lineups.
15. Jarrett Allen, Texas: Shaka Smart's most important recruit should start right away at center and be a factor on both ends of the floor. The 6-foot-10 McDonald's All-American is skilled in the mid-range and in, runs the floor well and he also protects the rim and rebounds. If Allen plays well, he might be in Austin for only one season.
RANKINGS: Top Frontcourts | Top Backcourts
16. Lauri Markkanen, Arizona: The most intriguing country in the freshman might be this 6-foot-11, floor-spacing big man because he hasn't been seen much by American basketball fans. Regarded as a five-star prospect, Markkanen could be a first-round pick if he plays well.
17. Chris Boucher, Oregon: The bouncy 6-foot-10 senior became a force in his first year at Oregon last season, breaking the school record for blocks in a season and averaging 12.1 points and 7.4 rebounds per game. If Boucher becomes a more consistent perimeter shooter than Oregon can play some dangerous lineups.
18. Tyler Davis, Texas A&M: Keep an eye on this 6-foot-10 sophomore center as he shot 65 percent from the floor while averaging 11.3 points and 6.2 rebounds per game. Last season, Davis wasn't a main part of the offense but he could be more involved and see an increase in production this season.
19. Omer Yurtseven, N.C. State: If eligible, Yurtseven could be a key for point guard Dennis Smith's pick-and-roll attack as he comes in with a lot of expectations. The Turkish 7-footer has produced against NBA teams playing in Europe and he's said to have an advanced scoring package around the basket.
20. Marques Bolden, Duke: Coach K was able to convince Bolden to sign with the Blue Devils over Kentucky this spring and his signing acts as a huge insurance policy for Harry Giles. Bolden could log major minutes and center and help by scoring in the post and defending the rim. He's a potential lottery pick with a good season.
ALSO CONSIDERED
Bennie Boatwright, USC
Evan Bradds, Belmont
Amida Brimah, UConn
Tyler Cavanaugh , George Washington
Gary Clark Jr., Cincinnati
Marcus Derrickson, Georgetown
Luke Fischer, Marquette
Isaac Haas, Purdue
Zach LeDay, Virginia Tech
Abdul Malik-Abu, N.C. State
Hassan Martin, Rhode Island
Yante Maten, Georgia
Kennedy Meeks, North Carolina
Chimezie Metu, USC
Johnathan Williams III, Gonzaga
Michael Young, Pitt