This season of college basketball should be a fun one because of an infusion of really talented lead guards who are entering the game along with a lot of returning talent.
Five of the top ten lead guards in college basketball this season are either freshmen or sat out last season due to transfer and this list has eight McDonald's All-Americans across multiple classes. When college basketball has good lead guards, it's typically more fun to watch and this is a promising group of players to keep an eye on this season.
Some of these players fit more of the mold of traditional point guard while others are more of the scoring type who can get to the basket and make plays for others. It's also the deepest position in the country. Jack Gibbs, No. 20 on this list, is No. 62 in our top 100. 
Before we dive into the top 20 lead-guards in college basketball, a quick disclaimer: We used four positions to rank players – lead guards, off guards, wings and big men. If your favorite player isn't on this list, he's probably slotted in a different position.
Top Backcourts | Top Frontcourts | Top 100 Players
POSITION RANKS: Lead Guards | Off Guards |Wings | Big Men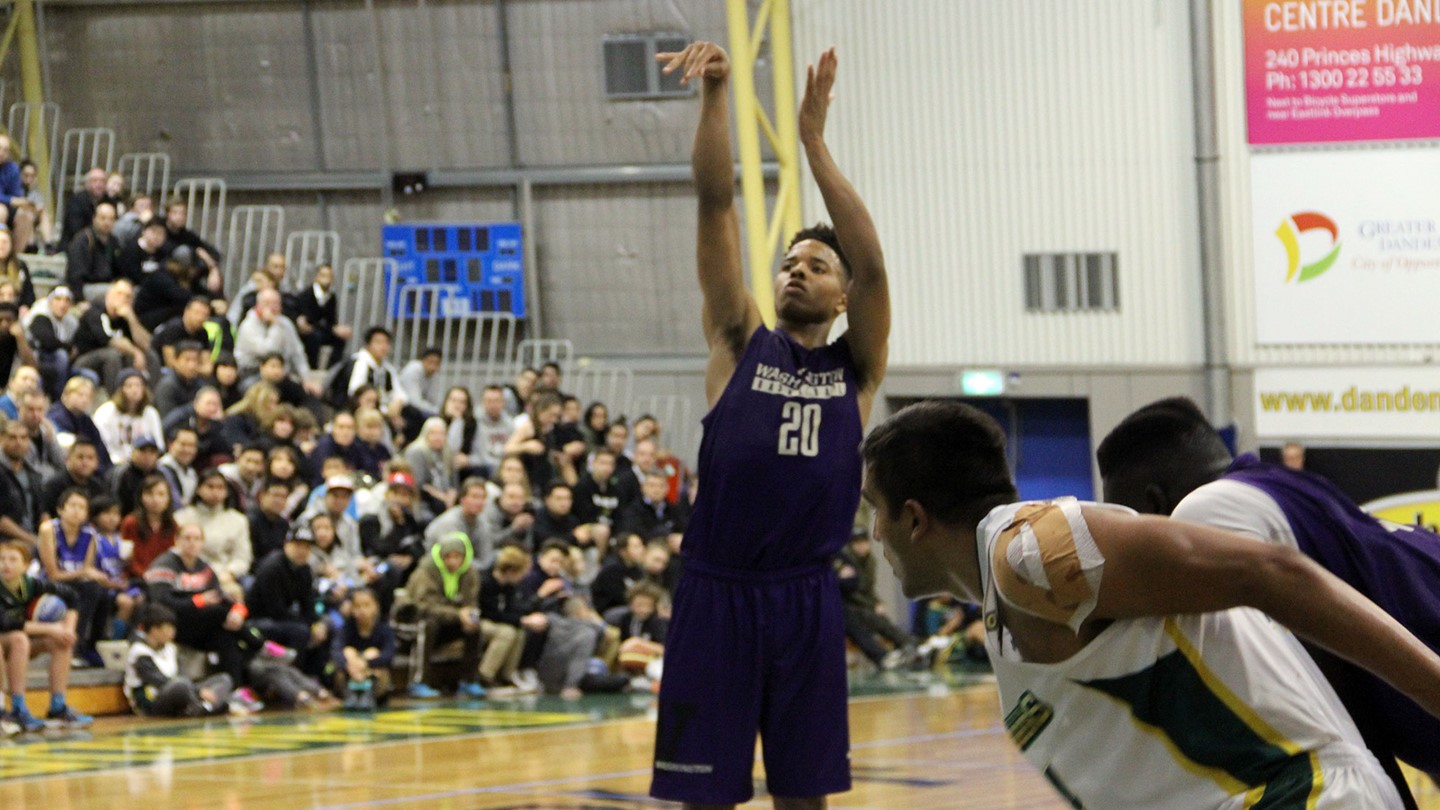 Subscribe to the CBT Podcast on iTunes, Stitcher or Audioboom
1. Markelle Fultz, Washington: Potentially the top pick in the 2017 NBA Draft, the 6-foot-4 guard is going to need to do a lot to make the Huskies a NCAA tournament team. But with deep range on his jumper, tremendous handles and great vision, Fultz is one of the most dynamic playmakers to enter the college game the last few years.
2. Monte Morris, Iowa State: The top returning point guard in college basketball gets a final season to see if he can do more in the scoring column. As a junior, the 6-foot-3 Morris put up 13.8 points and 6.9 assists per game but the Cyclones lost Georges Niang, Abdel Nader and Jameel McKay. Morris will have to put up more points this season.
3. Dennis Smith Jr., N.C. State: Expectations are huge for the five-star Smith, who stayed close to home to play at N.C. State. The 6-foot-3 Smith is an electric athlete who is also reliable and efficient running pick-and-rolls. Smith is coming off a torn ACL suffered in August 2015, but he opted to come on campus and enrolled as a student for the second semester last year.
4. Lonzo Ball, UCLA: Fultz isn't the only elite, five-star floor general to enter the Pac-12 as Ball is going to be expected to make the Bruins a winner. With exceptional floor vision and passing ability and deep range on his jumper, Ball is the type of player you immediately give the ball to and let him make plays.
5. Nigel Williams-Goss, Gonzaga: After sitting out a transfer season coming over from Washington, Williams-Goss could be an All-American as he's expected to run the show for the Zags. A second-team All-Pac 12 selection in 2015, Williams-Goss put up 15.6 points, 5.9 assists and 4.7 rebounds per game as a sophomore.
CONFERENCE PREVIEWS: Big 12 | ACC | Pac-12 | Big Ten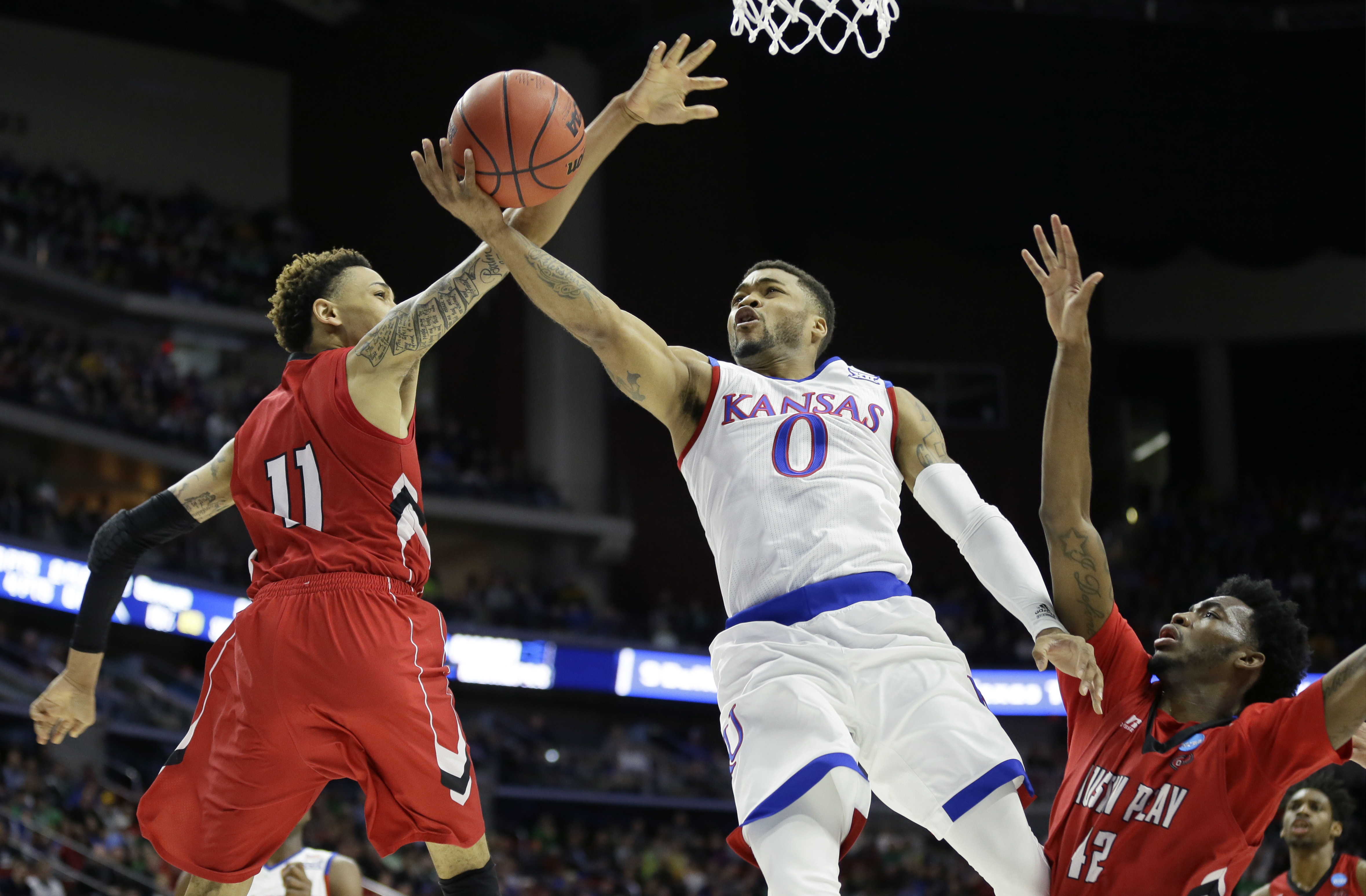 6. Frank Mason, Kansas: One of the best two-way guards in the country, the 5-foot-11 senior put up 12.9 points, 4.6 assists and 4.3 rebounds per game as a junior. Joined by Devonte Graham and Josh Jackson, that group might be the toughest perimeter defensive unit in the country.
7. Melo Trimble, Maryland: Trimble will have a lot of expectations on him this season with his four other starters moving on to the pros. The 6-foot-3 Trimble is a former All-American who can score from all over the floor and make plays for others. He could be in for a huge bounceback season and it would be stupid to count him out.
8. Edmond Sumner, Xavier: Sumner was a revelation as a redshirt freshman last season, at times looking dominant while averaging 11.0 points, 3.6 assists and 3.4 rebounds per game. The 6-foot-6 guard has the size to be a major problem when he attacks the rack, but he has to improve his 30 percent three-point shooting.
9. De'Aaron Fox, Kentucky: Potentially the best athlete on this list, Fox is an intense two-way guard who is an absolute blur with the ball. Fox is a potentially elite defender from the get-go and he'll be lethal in transition with other athletes around him. A shaky perimeter jumper could be key to his freshman season. Fox is likely one-and-done.
10. Devonte' Graham, Kansas: The junior backcourt running mate of Mason is an even better defender since he's 6-foot-2. Graham also put up solid numbers at 11.3 points, 3.7 assists and 3.3 rebounds per game as he shot 44 percent from three-point range. Graham developed a big-game reputation after playing tough against Buddy Hield.
CONTENDER SERIES: Duke | Oregon | Kentucky | Kansas | Villanova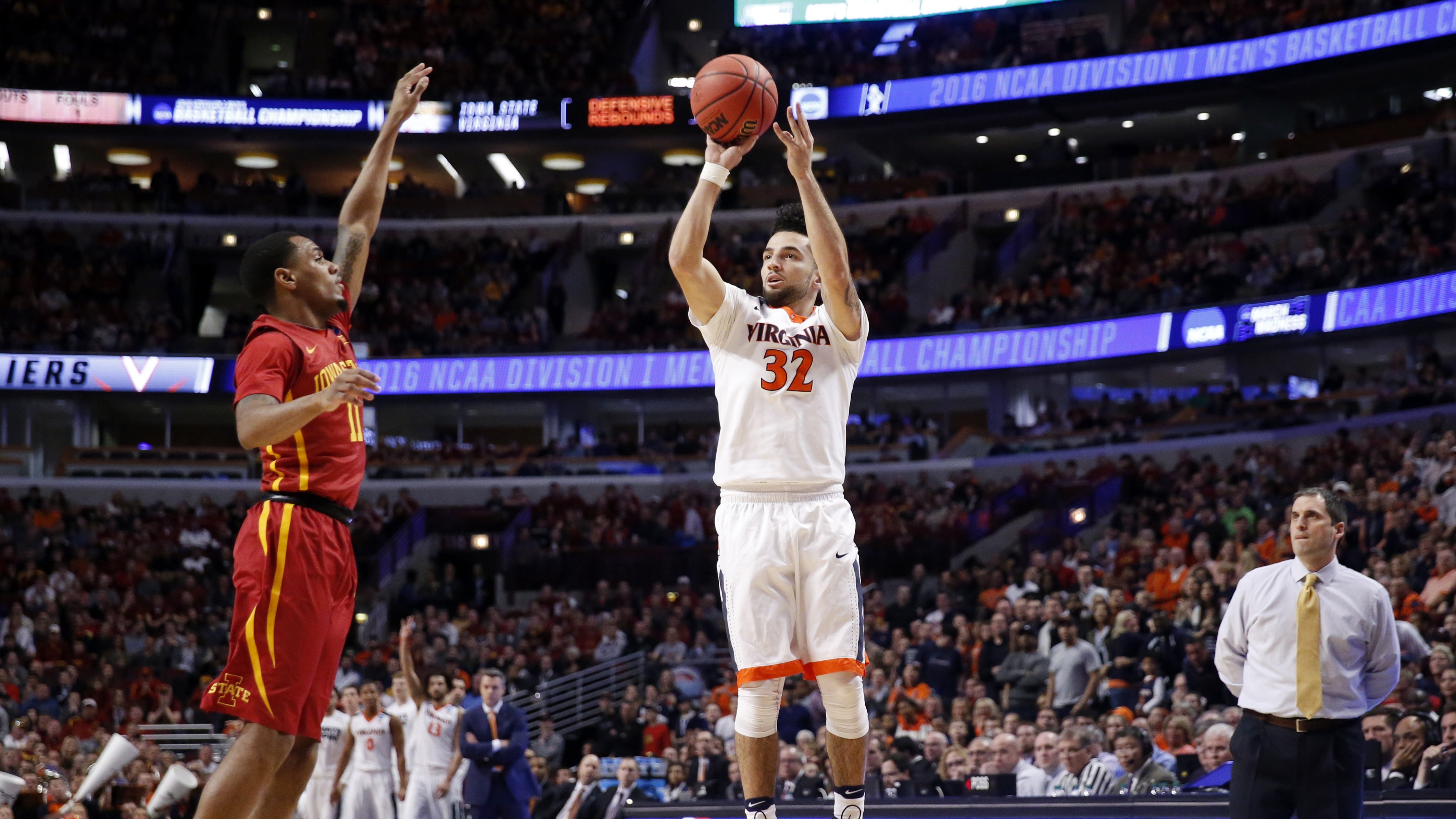 11. London Perrantes, Virginia: One of the nation's best clutch shooters, this will be a big year for the senior to step up his scoring with the loss of Malcolm Brogdon. The 6-foot-2 Perrantes averaged 11.0 points and 4.4 assists per game last year while shooting 48 percent from three-point range.
12. Joel Berry II, North Carolina: With the loss of Marcus Paige, this is Berry's team now and he was very good last season for the Tar Heels. Berry will have to continue hitting perimeter jumpers for a team that has been shaky the last few years and he put up 12.8 points, 3.8 assists and 3.4 rebounds per game as a sophomore.
13. Jawun Evans, Oklahoma State: Evans was having a killer freshman season before missing half the conference season with a shoulder injury. He still won Big 12 Freshman of the Year. The final six games full games Evans played he averaged 19.5 points, 6.3 assists and 6.0 rebounds per game. The former McDonald's All-American could have a big year.
14. Mo Watson, Creighton: Should be a fascinating senior year for the 5-foot-10 Watson as he gets Kansas State transfer and guard Marcus Foster in the backcourt with him. Foster should take a lot of attention off Watson and he was already great last season, averaging 14.1 points and 6.5 assists per game.
15. Jordan McLaughlin, USC: With Julian Jacobs leaving USC, this will be McLaughlin's team now as the 6-foot-1 junior will be ready to lead. Last season, McLaughlin averaged 13.4 points, 3.8 rebounds and 3.7 assists per game while shooting efficiently from all over the floor. We'll likely see McLaughlin put up bigger numbers as a primary ball handler.
RANKINGS: Top Frontcourts | Top Backcourts
16. Jordan Woodard, Oklahoma: Buddy Hield, Isaiah Cousins and Ryan Spangler are gone, meaning that this is Woodard's team now. The senior averaged 13.0 points, 3.4 assists and 3.0 rebounds per game while shooting 45 percent from three-point range last season and he'll need to score much more for an inexperienced team.
17. Bronson Koenig, Wisconsin: The senior has been to two Final Fours and a Sweet 16, so he's about as experienced as it gets across college basketball. The 6-foot-4 Koenig can put up points and he'll need to be a distributor on a Wisconsin team that returns all five starters.
18. Jalen Brunson, Villanova: The former McDonald's All-American started 39 of 40 games for the defending champions as a freshman and he'll get primary ball-handling responsibilities with Ryan Arcidiacono gone. Brunson put up 9.6 points and 2.5 assists per game while shooting 38 percent from three-point range.
19. Shake Milton, SMU: The Nic Moore Era is complete at SMU and it means that this 6-foot-5 sophomore could be asked to do a lot offensively. Since the Mustangs have a lot of talented players but not a lot of creators, Milton will have to build on a solid freshman season that saw him average double figures and looking like a potential all-league player.
20. Jack Gibbs, Davidson: This 6-foot-0 senior has a chance to lead the nation in scoring after putting up 23.5 points per game as a junior. Also averaging 4.9 assists and 4.1 rebounds per game, Gibbs is the engine that makes Davidson's offense go.
ALSO CONSIDERED
Jalen Adams, UConn
Bryce Alford, UCLA
Troy Caupain, Cincinnati
J.J. Frazier, Georgia
Aaron Holiday, UCLA
Makai Mason, Yale
Dallas Moore, North Florida
Emmett Naar, Saint Mary's
Jaquan Newton, Miami
Xavier Rathan-Mayes, Florida State
Justin Robinson, Monmouth