The off-guard spot is the weakest position in college basketball this season. For comparison's sake, the No. 20 lead guard in the list we released yesterday was Davidson's Jack Gibbs, who ranked 62nd in our top 100 players list.
For off-guards, only 16 were ranked in our top 100, meaning the final four in this list didn't crack that list. Why is this the case? Is it because the best scoring guards in basketball are trying to mold themselves after the likes of Russell Westbrook, John Wall and Derrick Rose as opposed to, say, Kobe? Is it because the emphasis on court-spacing has turned the off-guard spot into a spot-up shooter's role? Or is this just a random year where the two-guards just aren't all that good?
As interesting as that discussion would be, it's a different conversation for a different day.
Before we dive into the top 20 off-guards in college basketball, a quick disclaimer: We used four positions to rank players – lead guards, off guards, wings and big men. If your favorite player isn't on this list, he's probably slotted in a different position.
Top Backcourts | Top Frontcourts | Top 100 Players
POSITION RANKS: Lead Guards | Off Guards |Wings | Big Men
Subscribe to the CBT Podcast on iTunes, Stitcher or Audioboom
1. Grayson Allen, Duke: Allen is our pick as the Preseason National Player of the Year, so why wouldn't he be ranked as the best player in what will likely end up being the weakest position in the sport this season? I've mentioned this over and over again, but it's impressive enough that it deserves repeating: As a sophomore, Allen became the first high major player to ever average 21.6 points, 4.6 boards and 3.5 assists while notching a 61.6 true shooting percentage.
To get an idea of how dominant those numbers are, think about it like this: Damian Lillard, a No. 6 pick in the NBA Draft and currently a top ten point guard in the NBA, is one of the six players since 1993 to put up those numbers, and Lillard did it while playing at Weber State. Allen did it in the ACC.
2. Malik Monk, Kentucky: Monk will be one of the most entertaining players in the country this season. He's a human-hightlight reel athletically that can go off for 30 points on any given night. The key for him is consistency and efficiency. Can he avoid the 2-for-18 games he was prone to in high school? And will playing on a team that is stocked with talent force him to improve on his shot selection? He's a pretty good shooter when he takes good shots.
3. Marcus Foster, Creighton: Foster is going to be one of the most interesting players to watch this season. As a freshman at Kansas State in 2013-14, Foster averaged 15.5 points for an NCAA tournament team. He looked like he was destined to be a star in the Big 12, but then a falling out with the program led to a transfer which led to last year's redshirt season. Now eligible at Creighton, will he return to the form he his first year in college?
4. Tyler Dorsey, Oregon: Dorsey has all the skills needed to be able to thrive in the Swing Offense that Dana Altman runs. He's a talented scorer and an above-average shooter that excels with the ball in his hands. Joseph Young averaged 20 points as a senior with the Ducks, and it would not be surprising to see Dorsey put up similar numbers as long as Dillon Brooks is out with his foot injury.
5. Donovan Mitchell, Louisville: Based on what Mitchell did last season, this may seem like a bit of a stretch. He averaged just 7.4 points. But considering that Louisville graduated their starting backcourt, and factoring in just how good Mitchell was in flashes down the stretch of the season, it's a decent bet that he will develop into an all-ACC player this year. He's precisely the kind of guard that thrives in Rick Pitino's system.
CONFERENCE PREVIEWS: Big 12 | ACC | Pac-12 | Big Ten
6. Allonzo Trier, Arizona: Trier is the leading returning scorer for Arizona and spent last season as the one guy on the roster that was able to create a shot for himself. That won't be the case this year, not with Rawle Alkins and Kobi Simmons in the mix, but he'll likely still be the best perimeter weapon on an Arizona team that's good enough to compete for a Pac-12 title.
7. E.C. Matthews, Rhode Island: The key with Matthews is going to be his health. He's coming off of a torn ACL that torpedoed the 2015-16 season after just 10 minutes. When he's healthy, he's arguably the best player in the Atlantic 10.
8. James Blackmon, Indiana: Another guy coming off of a knee injury, Blackmon was one of the nation's best freshman shooters, averaging 15.7 points in his first season in Bloomington. Last year, Indiana made their run to a Big Ten title after he hurt his knee and missed the season. Where will he fit in with this year's Hoosier group?
9. Mikal Bridges, Villanova: Bridges is an intriguing prospect because of his length, his athleticism and his versatility defensively. That's precisely the kind of role that he can excel in with the Wildcats. The big question is offensively. What kind of improvement will he make this season?
10. Quinndary Weatherspoon, Mississippi State: Part of the reason that Malik Newman, a top ten recruit in the Class of 2015, decided to transfer out of Mississippi State was that people realized that Quinndary Weatherspoon was actually the better freshman guard on the roster.
CONTENDER SERIES: Duke | Oregon | Kentucky | Kansas | Villanova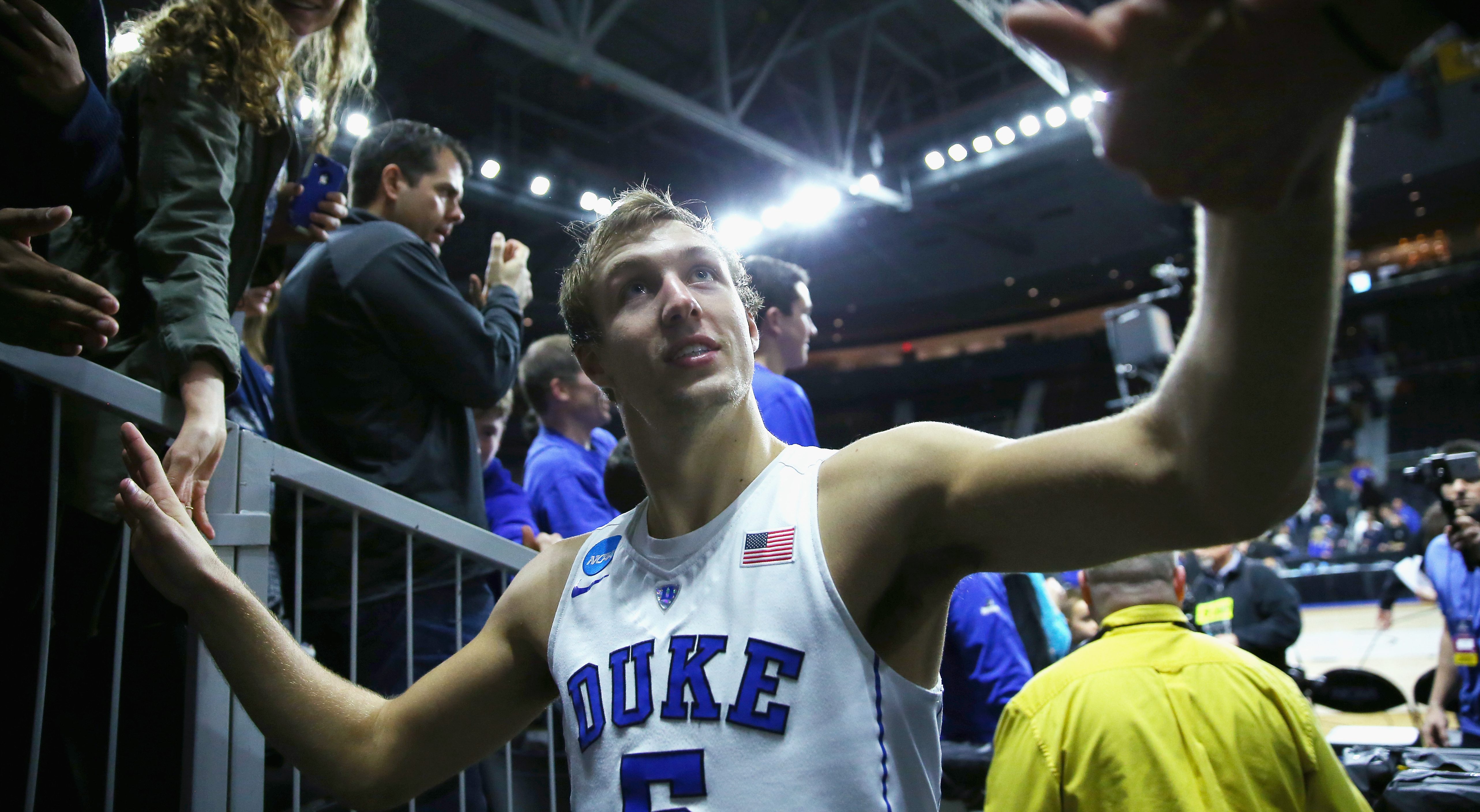 11. Luke Kennard, Duke: Kennard gets overlooked because Duke has so much talent on their roster this season, but if he was on any other team in the ACC we'd be talking about him as a guy that could average 15 points and that has the potential to be an all-league player.
12. Peter Jok, Iowa: Jok averaged 16.1 points on a good Iowa team last season. Playing on a rebuilding Iowa team this year, don't be surprised to see him lead the Big Ten in scoring.
13. Antonio Blakeney, LSU: Blakeney is one of the better ball-handlers on this list. He had some impressive moments as a freshman, but with Ben Simmons off to the NBA, Blakeney will be asked to carry a heavier load offensively this year. Will he be able to handle it?
14. Elijah Brown, New Mexico: Brown averaged 22 points and three assists for the Lobos last season. The son of NBA head coach Mike Brown, Elijah will have a chance to better those numbers this season.
15. Nick Emery, BYU: Emery's reputation went national last season when he was caught on camera throwing a punch at Brandon Taylor of in-state rival Utah. Don't let that mask his ability. It wasn't a fluke that Emery, the younger brother of former Cougar Jackson Emery, averaged 16.2 points as a freshman.
RANKINGS: Top Frontcourts | Top Backcourts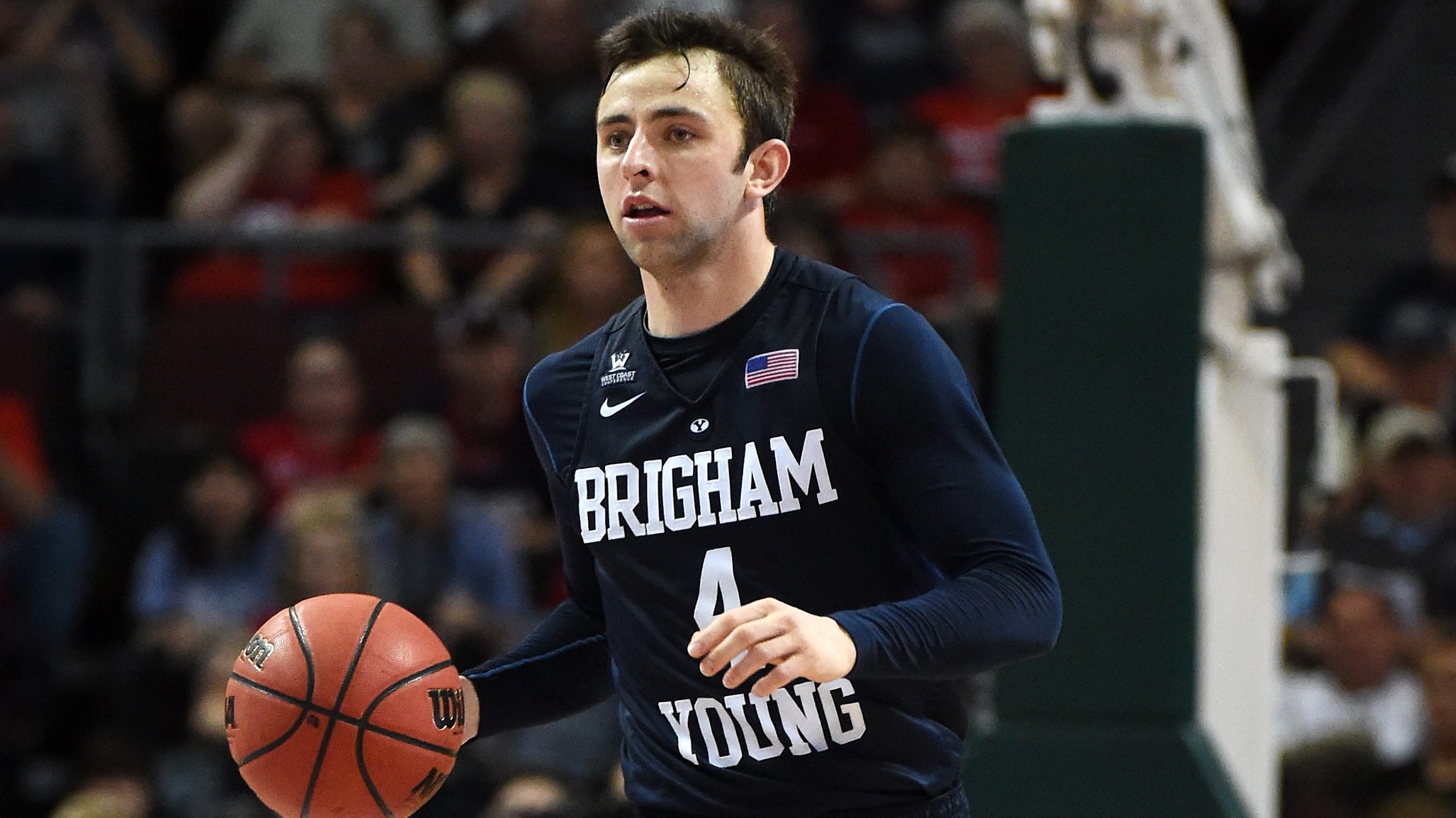 16. Marcus Evans, Rice: Evans was a monster for the Owls as a freshman, averaging 21.4 points for a team that finished in the middle of the pack of a mediocre Conference USA. But Evans is better than simply being a high-volume scorer in a bad league.
17. Jabari Bird, Cal: Bird's minutes will open up with Jordan Mathews off to Gonzaga for his senior year. Bird has always had potential for the Bears but he has yet to live up to that potential on the floor.
18. Eron Harris, Michigan State: Someone is going to have to score point for Michigan State this season, and Harris is a fifth-year senior that once averaged 17.8 points for West Virginia. Can he do what Bryn Forbes did last season?
19. Zak Irvin, Michigan: Irvin has had an up-and-down career with the Wolverines, but assuming that he and Derrick Walton both find a way to remain healthy all year long, he should have a big senior season.
20. Kevaughn Allen, Florida: Allen looked awesome at times as a freshman. He also went through stretches were he looked like, well, a freshmen. He's a big-time athlete and an explosive scorer that should thrive in Mike White's uptempo system.
ALSO CONSIDERED
Charles Cooke, Dayton
George King, Colorado
Jordan Mathews, Gonzaga
Rodney Purvis, UConn
Jerome Robinson, Boston College
Matt Thomas, Iowa State