Who are the favorites to win a national title? Who can legitimately be called a contender? Who has the pieces to make a run to the Final Four? We'll break that all down for you over the next three weeks in our Contender Series.
Last week, we gave you our Final Four sleepers. Today, we talk Final Four contenders.
To me, there is a clear-cut line between the teams in the top five and the rest of the top 25. Duke probably should be ranked No. 1 in your preseason poll, but their question marks at the point guard spot are enough that I won't completely discredit your opinion if you have any of those other five teams ranked above them.
I also think there is another clear-cut tier of teams, ranging from 6th-11th, that are good enough that they are a decent bet to get to the Final Four in Phoenix but flawed enough that we cannot consider them a true title contender, at least not in October.
We'll take a look at three of those six teams right now.
MORE: 2016-17 Season Preview Coverage | Conference Previews | Preview Schedule
Louisville Cardinals: The Cardinals, despite playing the latter half of ACC play with a self-imposed postseason ban hanging over their heads, still managed to finish the season with the look of a top 15 team. They finished the year ranked 10th in KenPom's formula, second in his adjusted defensive efficiency metric and third in an ACC that sent a team to the national title game, two teams to the Final Four and six teams to the Sweet 16.
The bad news?
The three best players on that Louisville team are off to the professional ranks. Damion Lee and Trey Lewis, the two grad transfers that Rick Pitino brought into the program, left, as did Chinanu Onuaku, who declared for the NBA Draft.
The good news?
Last year was always supposed to be a bridge year. Pitino knew that he was losing Terry Rozier and Montrezl Harrell after the 2014-15 season, and he also knew that the talented 2015 recruiting class that he signed was going to need a year to adjust to playing in the collegiate ranks. So while losing Lee's scoring certainly won't help, it will open up minutes and shot attempts for Donovan Mitchell, a player that just about everyone expects to take a major step forward this season.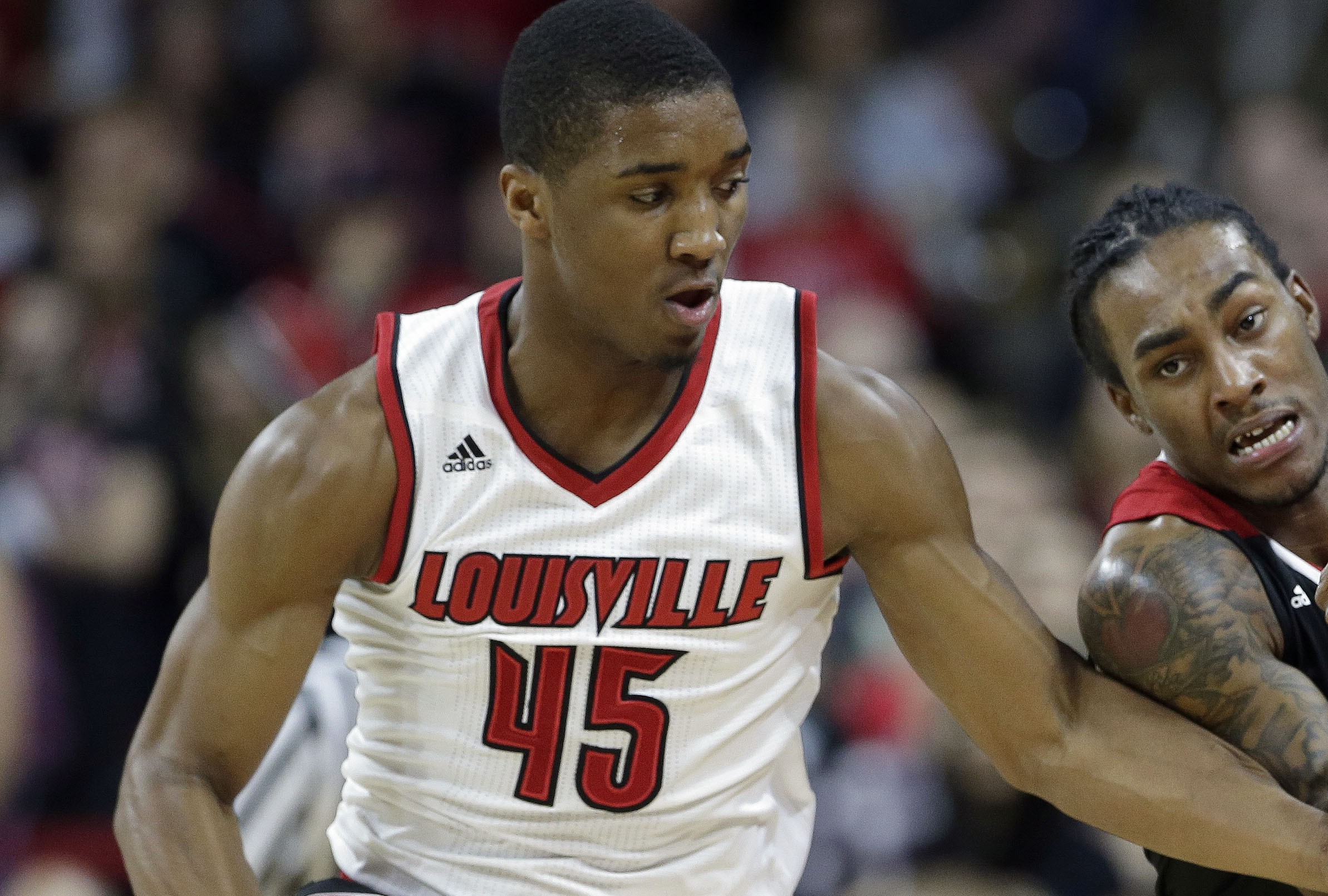 There are two reasons to be bullish on Mitchell: 1. He is built in the mold of a classic Rick Pitino off-guard, a big, strong athletic player that's skilled with the rock and a menace defensively, and 2. He showed terrific flashes as a freshman: 17 points at Duke; 11 points and six boards at Virginia; 18 points against Wake Forest.
But Mitchell may not even be the best sophomore on Louisville's roster. That title, some around the program believe, could belong to Deng Adel. Much of his freshman season was spent battling knee issues, but he's the kind of big, athletic small forward that Pitino has success with.
That duo, plus the likes of Ray Spalding and V.J. King, should make Card fans excited.
There are, however, two major question marks on this roster: the point guard spot and the front court.
Quentin Snider was a top 30 recruit coming out of high school, but he hasn't been quite good enough as a defender or a distributor to live up to that potential just yet. He's not Peyton Siva and he's not Chris Jones and he's not Russ Smith, but he is the only true point guard on the roster. The Cards are going to need a big year out of him, just like they're going to need a big year out of someone on their front line.
It doesn't really matter who.
It could be Mangok Mathiang or Anas Mahmoud or Matz Stockman or Jaylen Johnson.
But one of those four is going to have to find a way to take over the starting center position and provide the backbone defensively, the rim protection and the work on the glass that left with Onuaku. He was one of the best defensive rebounders in the country and top 30 nationally in block percentage. He ended possessions and allowed Louisville to gamble on the perimeter. If they can't replace his production, their defense takes a hit, and there isn't enough offensive firepower for the Cards to be anything less than elite defensively.
RELATED: ACC Season Preview | Can Duke go undefeated this year?
North Carolina Tar Heels: UNC proved a lot of people wrong down the stretch of the season. The knock on them was toughness, both mental and physical. They struggled with late-game execution, they struggled in big games, they struggled when they were pushed around by an opponent. And then they went and beat Duke in Cameron Indoor Stadium to lock up the outright ACC regular season title, they won the ACC tournament and they made it to the national title game, erasing a 10-point deficit in the final five minutes and getting one of the greatest shots in tourney history from Marcus Paige only to lose on the first title-winning buzzer-beater.
So yeah, all those people that questioned their toughness now have some explaining to do.
But there was also another issue with UNC, one that people didn't talk about quite as much: While their roster was loaded with highly-ranked and highly-recruited players, it didn't really have all that much NBA talent on it. And in the offseason, the two sure-fire pros on the roster — Brice Johnson and Paige — both graduated.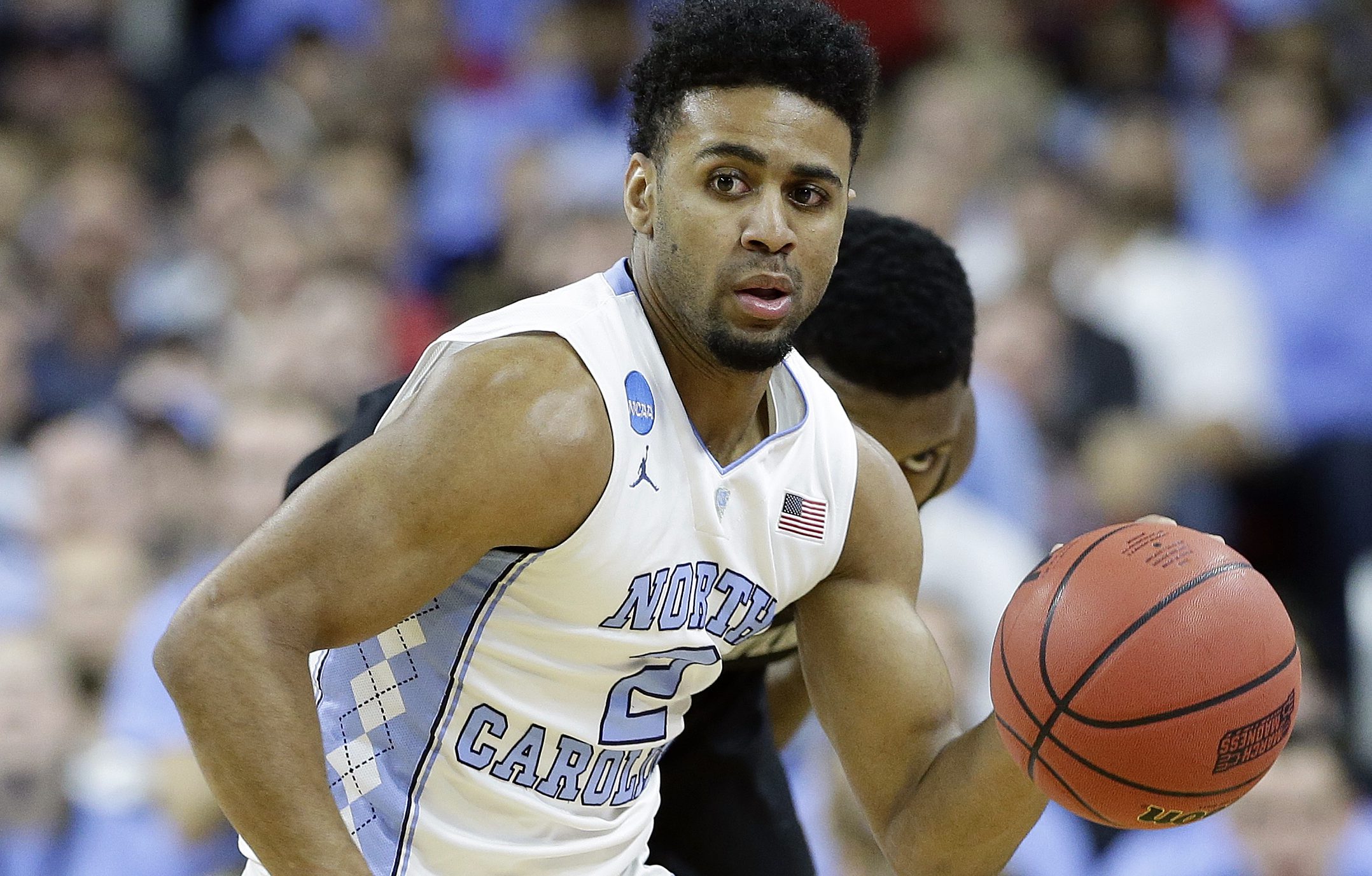 What's left is a group of players have yet to live up to the hype that comes with the high school all-star games they played in and the number of stars next to their names on recruiting websites. In other words, what has Justin Jackson, or Isaiah Hicks, or Theo Pinson, or Kennedy Meeks done in their career in Chapel Hill that would make you believe that, as the core of a Tar Heel team, they can win a title?
The one potential exception to that is Joel Berry II. He was arguably UNC's best player, and definitely their best guard, over the final month-or-so of last season, and I expect that development to continue into next season. That's key, because the best UNC teams under Roy Williams have had terrific point guard play, from Ray Felton to Ty Lawson to Kendall Marshall.
But they've also had a hoss on the block to run their secondary break actions through, whether it be Sean May, Tyler Hansbrough, Tyler Zeller or Johnson.
All of them were All-Americans and NBA Draft picks.
Will Hicks or Meeks fall into that category?
And, for that matter, will Berry?
Virginia Cavaliers: The only real problem with Tony Bennett's methodical, defensive-minded style of play is that the plodding nature of his teams makes it difficult for people to truly understand just how good some of the players on his roster are.
Case in point: Malcolm Brogdon.
Brogdon's raw numbers last season were good enough, averaging 18.1 points, 4.1 boards and 3.1 assists while falling a total of 1.4 percentage points away from joining the 50-40-90 club. Those numbers were stymied, however, by the fact that Virginia was, quite literally, the slowest team in the country. No one played fewer possessions meaning no star player got fewer shots than Brogdon did, which is a long-winded way of saying that the loss of the first-team all-american will be a bigger void than folks may realize.
The issue isn't on the defensive end of the floor. Virginia's program, at this point, can plug-and-play just about anyone and still churn out one of the nation's best defensive teams. Without Brogdon and Justin Anderson, they may not set records like they did two years ago, but this is still going to be a top ten defense.
No, the problem is going to be offensively. Brogdon was their go-to guy. He was the player that they ran off of screens and called plays for when they needed a bucket. He was their highest-usage player and 28.3% of his possessions came when he was run off of a screen; that equates to more than 7.5% of Virginia's half-court possessions last season.
And it's not just the shots that he made that Virginia will miss. It's the shots that he created. He had 'gravity', meaning that as he ran off of those screens defenses had to adjust. That opened up chances for the players setting the picks to duck-in or slip a screen and it allowed Bennett more freedom with his play-calling.
Austin Nichols should have an all-ACC — maybe even an All-America — caliber season and I don't think we've seen the best of London Perrantes yet, but if you cannot appreciate how much harder life will be offensively without Brogdon on the floor you don't appreciate just how good he was last year.