Who are the favorites to win a national title? Who can legitimately be called a contender? Who has the pieces to make a run to the Final Four? We'll break that all down for you over the next three weeks in our Contender Series.
First up: Final Four Sleepers
It takes a certain amount of talent to be able to win a national title in college basketball, even if that talent doesn't always show up every night. Winning four games in two weeks to get to the season's final weekend can be done by a team with a handful of future pros and 10 losses on the season. We see it all the time.
Here are seven teams that have the tools to make a run to the Final Four even if they don't have a real shot at winning their conference and will likely enter the NCAA tournament outside the top four seeds.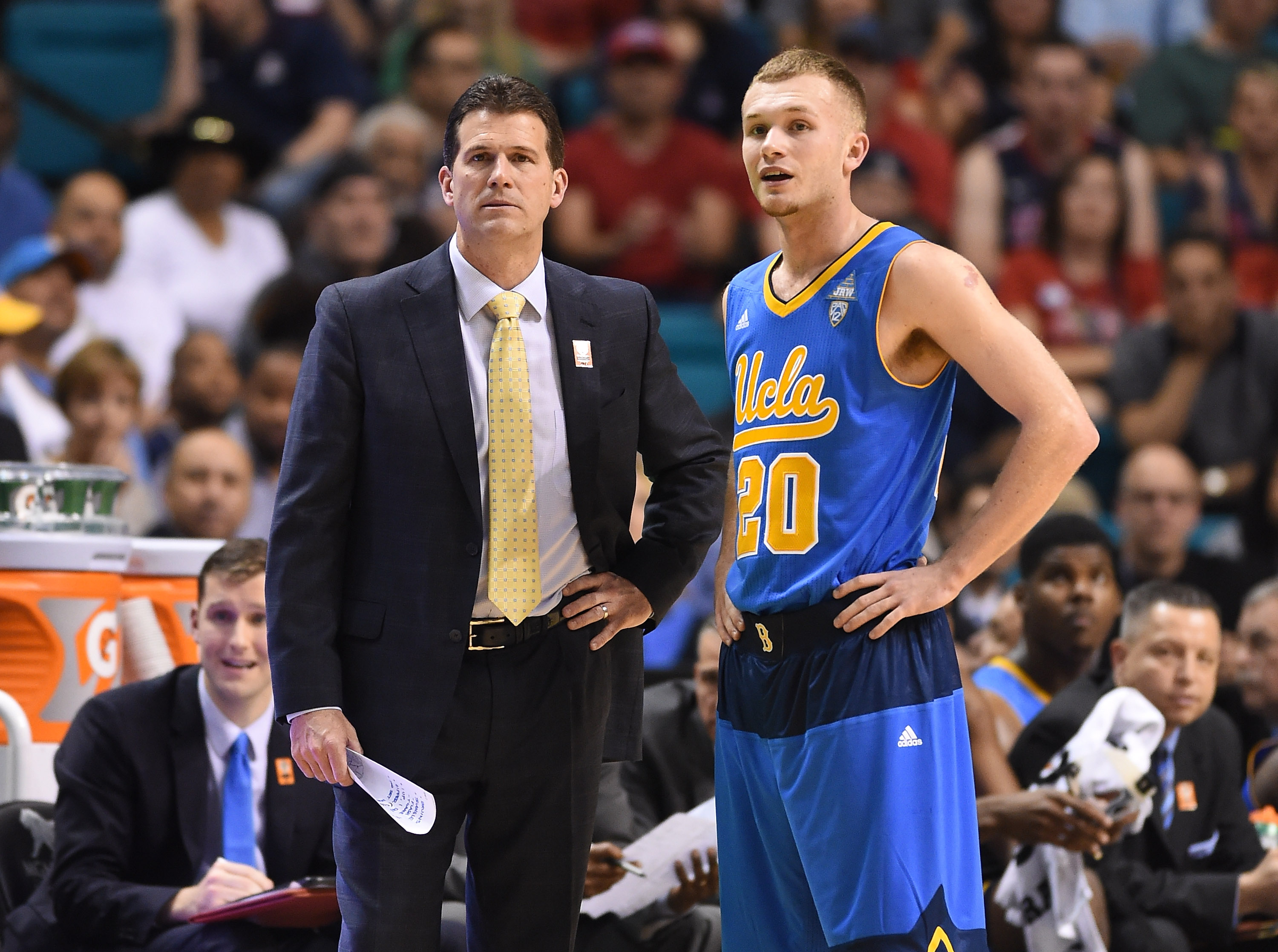 MORE: 2016-17 Season Preview Coverage |Conference Previews | Preview Schedule
UCLA Bruins: Do you know what to make of this UCLA team?
Seriously.
I'm asking for your help.
Because I have no idea what to expect.
On the one hand, the Bruins have as much talent as on their roster any just about anyone in the country, save for Duke. Lonzo Ball is an intriguing talent that some believe will be the most exciting Pac-12 freshman since Jason Kidd, and he may not even be the best point guard on the roster with Aaron Holiday by his side. Bryce Alford and Isaac Hamilton are both all-Pac-12 talents, while T.J. Leaf and Ike Anigbogu join G.G. Goloman and Thomas Welsh to give Steve Alford some lineup versatility up front.
There are the pieces on that roster to be a Pac-12 champ and a Final Four team.
But …
What has Alford done at UCLA to make us believe that he can make all those pieces fit together? He reached two Sweet 16s in his first two years after relatively disappointing regular seasons and followed that up by going 15-17 in 2015-16. There are some new and talented pieces on the roster, but there are just as many question marks. Will Bryce be able to cede some control of the lead guard duties to more talented, younger teammates? Will the Bruins staff find a way to utilize Ball, who has never played for a team that wasn't built entirely around him? Will egos be pushed aside for the betterment of the team?
Talent usually wins out in college basketball.
Usually.
Syracuse Orange: I initially thought the people ranking Syracuse after their run to the Final Four were crazy. They lost two fifth-year guards in Trevor Cooney and Michael Gbinije, who was criminally underrated last season, and watched the guy that sparked their Final Four run, Malachi Richardson, bolt for the NBA. They had two guards slated to be on their roster once Kaleb Joseph transferred.
But then Tyler Lydon decided to come back to school while the Orange dabbled in the transfer market, adding a pair of fifth-year grad transfers in John Gillon and Andrew White. Throw in a talented freshman like Tyus Battle and all 7-foot-2 of Providence transfer Paschal Chukwu, and suddenly things don't look quite as bleak.
I'm still not convinced that the Orange actually have a point guard on this roster, but this may be the longest team that Jim Boeheim has ever had at his disposal. If Lydon takes a step forward, if Battle can be a significant contributor off the bat, if White can embrace playing a role, if this team can find a way to get a defensive rebound …
That's a lot of 'ifs'. I know. But Jim Boeheim is a Hall of Famer, and on paper, this group looks the kind of team he has success with.
Creighton Bluejays: The value of a talented, veteran back court during the month of March cannot be overrated, and there may not be a team in the country that has a better back court this season than the Bluejays. I don't say that lightly, either, but I certainly mean it. It starts with fifth-year senior point guard Mo Watson, a dynamic-albeit-diminutive lead guard that averaged 14.4 points and 6.5 assists last season, his first playing at the high-major level. He has to get his turnovers down and his three-point shooting up, but he the talent is there.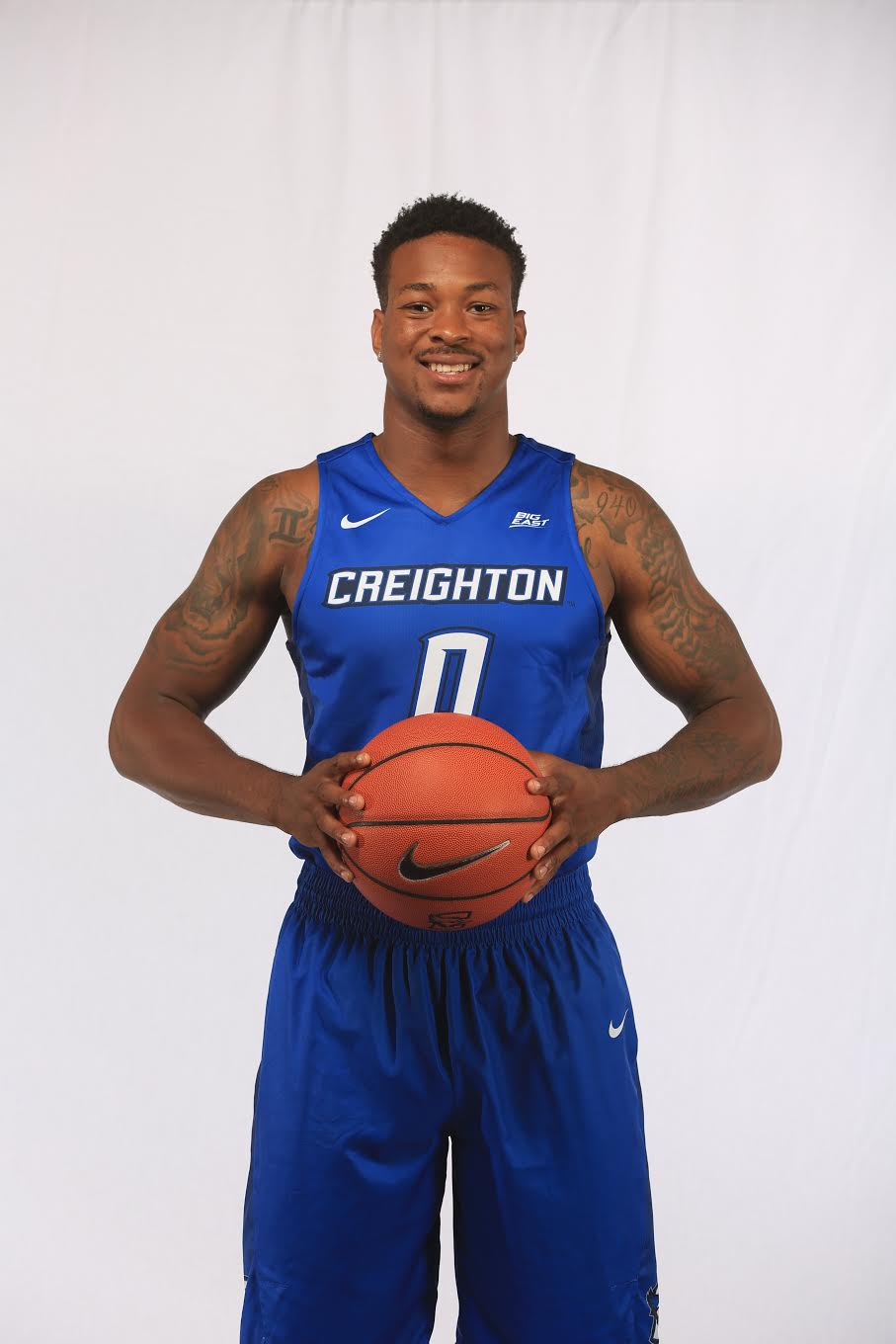 And he may not even be the best guard on the Creighton roster. That title likely goes to Marcus Foster, the former Kansas State scoring guard that left the program after his sophomore season. You should remember Foster. He burst on the scene as a freshman, averaging 15.5 points, before a falling out with his coaching staff resulted in a transfer out of Manhattan. He'll have something to prove.
There's more to this roster as well. Justin Patton is a former top 50 recruit that redshirted last season and will join a veteran front line. Isaiah Zierden is a dangerous shooter. And then there is Cole Huff, a talented but inconsistent forward that will be the difference-maker for this team. He had a couple huge nights last season — 35 points against Seton Hall, 28 points against DePaul, 26 points against Rutgers — and also had stretches where he seemed out of favor. If he can pick up where he left off last year, reaching double-figures in eight-of-nine games before the start of the NIT, Creighton has the pieces to be quite potent.
Florida State Seminoles: How many teams are going to have more talent on the floor on a nightly basis than Florida State will? Dwayne Bacon has the physical tools of a first round pick, averaged 15.8 points as a freshman and is a consistent jumper away from being a nightmare to deal with. Xavier Rathan-Mayes probably doesn't have the same upside as Bacon, but he's a talented lead guard that is in his fourth year on campus and once scored 30 points in less than five minutes. Then there's Terrence Mann, a sophomore that was productive and efficient in limited minutes playing behind first round Malik Beasley as a freshman.
Both Bacon and Rathan-Mayes have some efficiency issues to work through — they shot under 29 percent from three combined — but if that perimeter attack can somehow put all the pieces together, they will be a problem.
And that's before you factor in Jonathan Isaac. Isaac is a bit of a unknown commodity at this point. He's a 6-foot-11 combo-forward with a combination of skill and fluidity that has him projected as a lottery pick. But he also weighs a Chipotle burrito over 200 pounds and is still figuring out how to use his length to be effective. There are going to be growing pains, especially if the Seminoles cannot find anyone to make a jumper, but if we're picking teams that can win four straight games in March, the 'Noles have the talent to be on that list.
MORE: All-Americans | Impact Transfers | Expert Picks | Trending Programs
Rhode Island Rams: Last year was supposed to be the year for the Rams, as they had as much talent on their roster as we've seen in an Atlantic 10 program in a long time, but injuries just obliterated what should have been a wildly successful season.
URI should be back at full strength this season, which means that they'll have one of the best perimeter attacks in all of college basketball. Jarvis Garrett and Jared Terrell are both back, Indiana transfer Stanford Robinson is eligible and E.C. Matthews, a potential NBA Draft pick that averaged 16.9 points as a sophomore, will be back after tearing his ACL.
Power forward Hassan Martin, who may be the best pound-for-pound defender in the sport, should be back and healthy as well, as he missed the last month of the season with a knee injury. Front court depth is going to be an issue, as the Rams have a lot of bodies but not much experience, meaning the x-factor is likely going to end up being Kuran Iverson. A 6-foot-9 small forward, Iverson was at one point considered to be a top five prospect in his recruiting class. But after a disappointing conclusion to his high school career and an unimpressive layover at Memphis, Iverson churned out a modest 9.8 points, 7.1 boards and 1.2 blocks as a junior, shooting 39.0 percent from three.
If Iverson can play the four defensively, if he can be a guy that rebounds and blocks shots while creating a mismatch on the offensive end of the floor, URI will a nightmare to stop and a pleasure to watch on the offensive end of the floor.
Virginia Tech Hokies: I'm all in on Buzz Williams' boys this season. There isn't a coach in the country that is better at slapping together a group of players that were overlooked, under-recruited and are hungry-to-prove-themselves and winning with them. He did it at Marquette for years, and the result was a whole lot of wins and guys like Jae Crowder, Jimmy Butler and Wesley Matthews in the NBA.
That's precisely who he has on his roster this year. I'd be willing to bet even die-hard ACC fans can't name more than one player on Virginia Tech's roster right now, but Buzz has some guys that can play. Zach LeDay and Seth Allen are probably the two best players he has at his disposal, but Buzz has talent, depth and grit up and down his roster.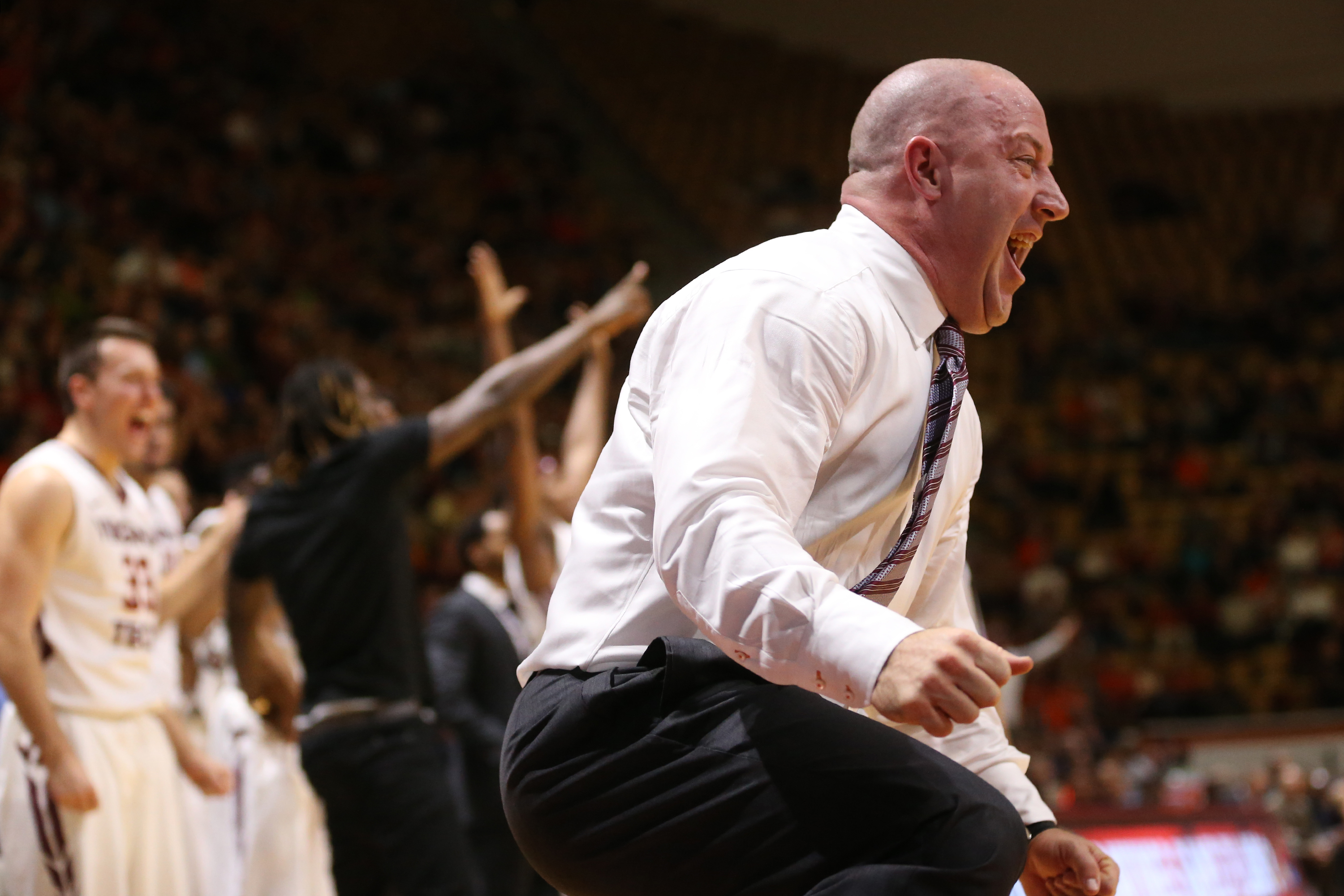 The Hokies got off to a rough start last season — they lost to Alabama State at home, which is … yuck — but they finished with 19 wins and a 10-8 record in the ACC. That includes wins at home over Virginia and Miami, who was a top ten team at the time.
And they bring everyone back from last season while adding a healthy Ahmed Hill and Ty Outlaw to the mix.
The Hokies aren't "win the ACC" good, not with how loaded the ACC is this season, but they are "win four games in March" good.
St. Mary's Gaels: There is going to be a lot of hype surrounding Gonzaga as we head into the college basketball season, but the WCC is going to be more than just the Zags this season. BYU will be dangerous in their own right, but I'm going to talk about the Gaels in this space.
St. Mary's went 29-6 last season, sweeping Sweet 16-bound Gonzaga during the regular season and picking off Stanford at home. They missed out on the NCAA tournament because they didn't leave the state of California until the end of January and lost to the Zags in the WCC tournament final, but this was a good basketball team that returns everyone from last season.
They're old — they start a redshirt senior, regular senior, two redshirt juniors and a redshirt sophomore — and they're deliberate, but they play a super-efficient brand of basketball on the offensive end of the floor and shoot the hell out of the ball from three. They'll need the right matchups to make a run, but teams that don't make mistakes and do make threes are always a tough out.