Kobi Simmons has some ridiculous hops.
How ridiculous?
Well, take a look at this tweet:
His vertical is … 45 inches? That's pretty impressive, but not quite as impressive as the pictures that he tweeted out, the full effect of which you cannot receive until you see the picture in it's entirety: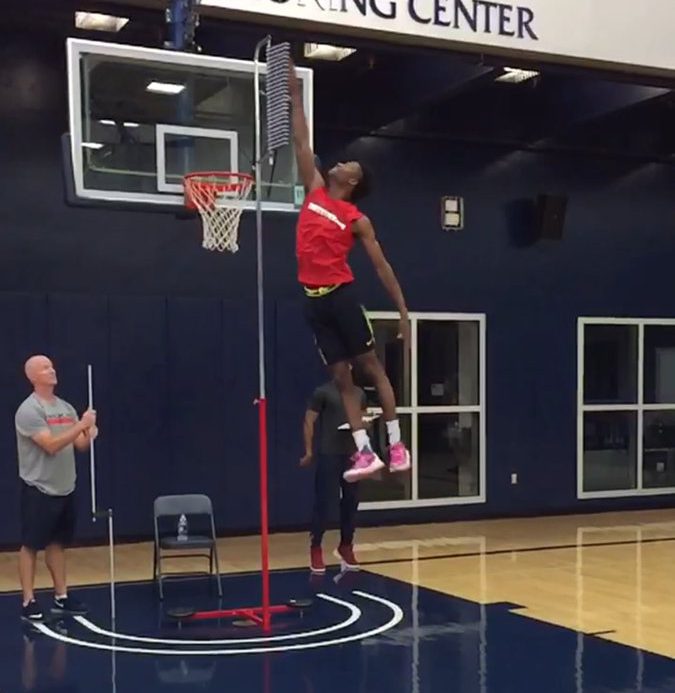 1. Look how high he is off the court.
2. Look at where his hand is in relation to the top of the back board.
3. … LOOK AT HIS CHIN!
I know that the angle of this picture is probably playing some visual tricks on us, but think about how high you have to be able to jump just to have a camera visually trick someone's eyes into thinking your chin is above the backboard.