NORTH AUGUSTA, S.C. — Michael Porter Jr., who may be the best prospect in high school basketball and a potential No. 1 pick in the 2018 NBA Draft, committed to Washington late on Friday night, a surprising move for anyone that doesn't know the details of the situation.
Lorenzo Romar is no stranger to NBA-ready talent. In the 14 seasons that he's been the head coach of the Washington Huskies, he's sent nine players to the first round of the NBA Draft and has had 11 players selected in the top 40. That doesn't include Isaiah Thomas, who is currently the best Washington alum playing in the NBA after being drafted 60th in 2011. He's had five first round picks in the last five years, including ushering a pair of one-and-done talents off to the 2016 NBA Draft, Marquese Chriss and Dejounte Murray.
Romar gets guys to the league.
"I plan to be one and done," Porter told NBCSports.com last week, "if I'm good enough."
And he probably will be.
But Porter also made it a point to mention that he doesn't want to go to a college "that will develop me but not win," which has more or less been the story of the Washington Huskies for the last decade. Romar has been to the NCAA tournament just six times in the 14 years he's spent in Seattle. He hasn't been to the tournament since 2011, including a year where his Huskies were on the wrong side of the bubble despite winning the Pac-12 regular season title.
So how did a kid from the midwest, who grew up in Columbia, Missouri, wind up picking a mediocre basketball program in the Pacific Northwest?
His dad, Michael Porter Sr.
That's who Romar hired as an assistant coach in May, and that's when everyone knew that the announcement Michael Jr. made on Friday was an inevitability.
You hire the dad, you get the kid, and when the kid is as good as Michael Jr. is, the hire is always going to be worth it.
On the surface, it appears unseemly and, frankly, typical; a embattled coach plays in the recruiting dirt to try and salvage a stalled career. We're a Ricky Roe duffel bag and an Oscar-worthy performance from Shaq away from the script of Blue Chips.
But there's more to this story than a quick payday for pops.
The Porters keep it in the family.
——
There are eight of them.
Bri, a junior, and Cierra, a sophomore, are members of Missouri's women's basketball team. Michael Jr. will be joined by Jontay, a top 100 prospect in the Class of 2018, and Coban, a rising freshman, at Nathan Hale HS in Seattle this fall. Jevon and Izaak will follow in their older siblings' footsteps eventually, while Jayda, the baby of the bunch, is not yet old enough to allow this basketball family to run five-on-five.
"Michael is too competitive for that," Michael Sr. joked.
It didn't, however, keep the Porter family from doing their bonding on a basketball court. Michael Sr. started training his kids when they were young, some of them before kindergarten. The focus, he said, was to ensure that his kids developed perimeter skills. You see, Michael Sr. is 6-foot-4, as is his wife, Lisa. She played at Iowa and professionally in Europe. Michael Sr. played at New Orleans. He knew his kids were probably going to be tall, and he knew they would probably be athletic. That kind of thing tends to run in the family, but it's also the kind of trait that can pigeon-hole a player down the road.
"They were taller when they were younger," Michael Sr. said, "and everyone kept putting them under the basket. 'Get the rebounds, don't dribble, throw it to a guard.' What if my daughter or my son ends up 5-foot-8?"
So he taught them how to dribble and he taught them how to shoot while teaching them to love the game and ingraining in them a love for the process that's required when trying to be the best at what you do.
All the while, Lisa was teaching her kids.
Literally.
The Porters home-schooled their children. The five oldest lasted through the eighth grade, when high school transcripts and college eligibility would have become the complicating factor. They plan on doing the same with the three youngest.
"Lisa and I wanted our values to be imprinted on our children rather than our culture's values," Michael Sr. said. "We just thought by home-schooling them until they're a little bit older, personalities form. In our culture and our home, day in and day out, we could form some stuff that we hoped would stick once they went to school."
Lisa has an MBA. She had a career with Hewlett-Packard, a job where she was good enough that her company would allow her time off in the summer to travel with the Athletes In Action basketball team, where she met her husband (and Lorenzo Romar, more on that in a minute). AIA is, essentially, a basketball team of missionaries, one built with a myriad of former college players that travel the country and the world playing exhibitions and spreading their belief. The first thing you see when you go to the website for AIA is, "For the growth of the game and the growth of its people, to the Glory of God."
"I vowed that I would never be a stay-at-home mom and I would never home school my kids and I wouldn't do those types of things," Lisa said. "I just had a mindset of being very ambitious in my career. The sacrifice of being at home with them and giving them a foundation, I would do it all over again in a heart beat."
"It's a laying down of your life to serve."
Service is something that is important to this family. They're quite religious. Michael Sr. spent more than a decade producing and performing Christian hip hop under the stage name Rahlo, which is not exactly the most profitable or popular genre of music. But he was good enough that it allowed him to travel around the world to perform. He says he toured South Africa twice, making it to a handful of European countries. He even brought Michael Jr. with him to a show in Jamaica when Jr. was nine years old.
That music career began right as Michael Sr.'s time with AIA was ending. He was volunteering with Romar, going into the worst neighborhoods in Cincinnati, where the two lived at the time, to try and build a connection with the kids that had nothing. As Michael Sr. explains it, the goal was to design summer bootcamps that gave the kids at high schools with extremely low graduation rates a chance to develop life skills that they never had the opportunity to learn.
"One of the biggest issues they had was reading comprehension," he said. "They could read the words, but when I said, 'tell me what that means,' they had a big time issue with recall."
"But we all loved hip hop. They knew every word to every song. They knew context. They knew everything. So I started dabbling around, putting everything I wanted to teach them into rhyme form. Doing raps. Put some rhythm to it and they didn't know they were learning."
Eventually, Michael Sr.'s rap career came to an end as more and more bundles of joy with mouths to feed arrived, but the statement was made.
Not only did the Porters consider it essential that their values were imprinted on their children that they opted for home-schooling, they thought it important enough for Lisa to sacrifice a promising career so Michael Sr. could use his platform to connect with young people and spread the message that he — that they — believed so strongly in.
——
Keelon Lawson knew what he had in his sons.
K.J. was a top-100 player in the Class of 2015, a versatile 6-foot-8 forward with the perimeter skill set to command the interest of high major programs in and around his Memphis home. Dedric, a top 20 player in the Class of 2016, was even better, a potential first round pick, and the folks in Memphis that have seen the two youngest Lawsons play will tell you that the best is yet to come. Chandler, who just finished his freshman year of high school, is popping up in the top ten of the scouting services that rank kids that age.
Josh Pastner, then the Memphis head coach, knew that it was a priority for him to keep the Lawsons at home, so he hired Keelon as an assistant coach back in the summer of 2014. That landed K.J. and Dedric, who reclassified and enrolled at Memphis last summer, graduating high school the same year as his brother that was a year older than him.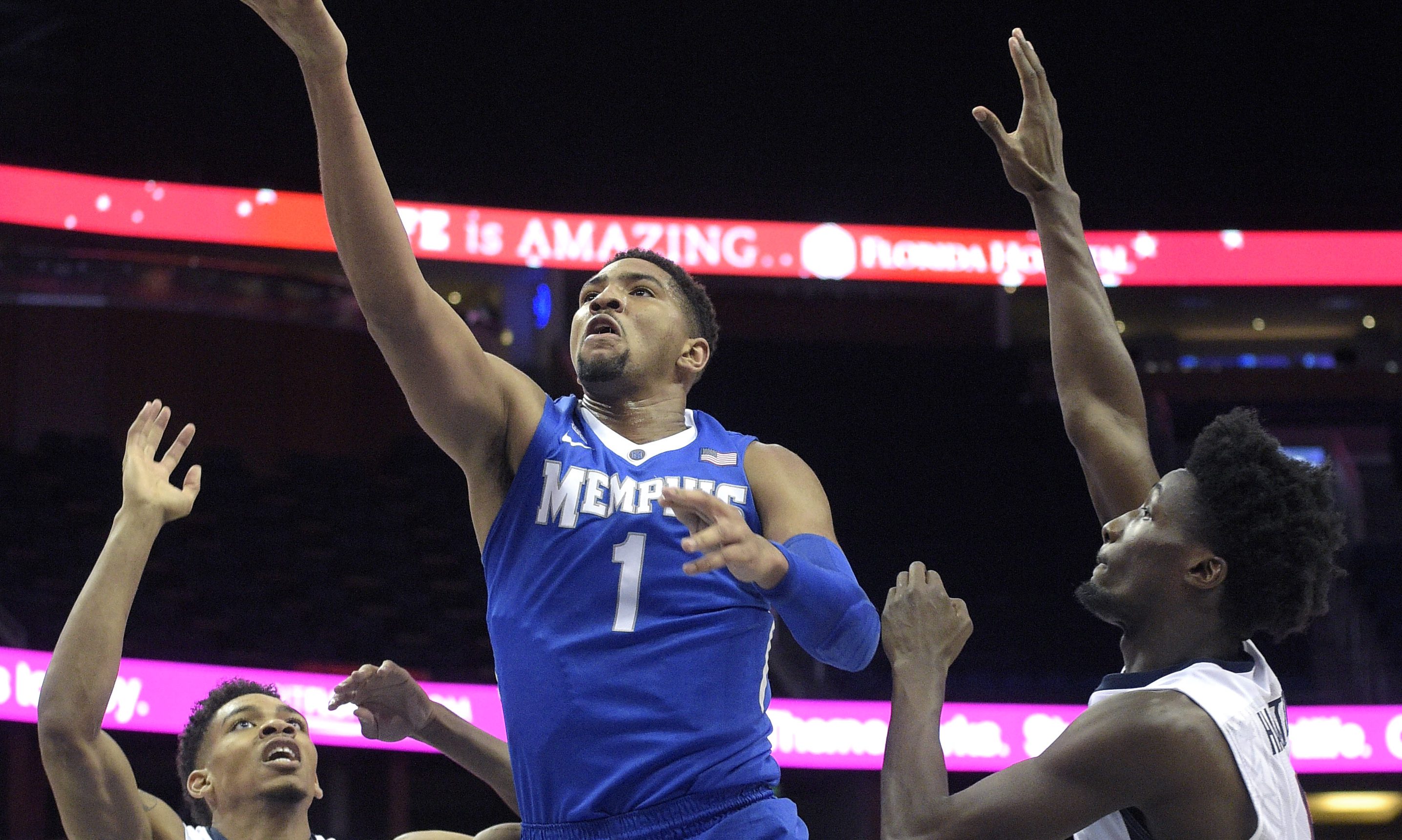 Keelon's offseason was spent using his sons' NBA Draft status as leverage in a power play to try and remain on staff as one of Tubby Smith's three full-time assistants. It didn't work, thanks to a rule that the NCAA tried to quietly change back in April.
Six years earlier, in April of 2010, the NCAA instituted a rule that tried to eliminate the package deals they believed had become too commonplace. College basketball programs, as they are wont to do, found a loophole in the system that allowed them to pay someone close to a prospect they were pursuing: Give them a job. Kansas hired Mario Chalmers' father Ronnie as their Director of Basketball Operations. Milt Wagner was hired into the same position by John Calipari in order to get his son, DaJuan, to Memphis. Cal also hired Lamont Peterson, who was a trainer and an assistant coach in the high school ranks, as an administrative assistant to land Tyreke Evans. The practice dates all the way back to Larry Brown hiring Danny Manning's father.
The NCAA didn't put an end to that, but they did make these package deals harder to manage. In order for a head coach to hire someone associated with a prospect within two years of that prospect enrolling at the school, that person would have to be hired into one of the three full-time assistant coaching positions on a college staff. You can bring on the father or AAU coach of a player you want as a part of your program, but you do so at your own risk; that new hire will be one of the guys developing players at practice, on the road recruiting and helping you break down film during the season.
It's a risk, but one that the NCAA helped mitigate this offseason. The rule change that was put into effect now allows the person hired as part of the package deal to be demoted into an administrative role — like Director of Basketball Operations — after spending two years on staff.
Which is why Tubby Smith was able to keep all three Lawsons in the Memphis program for at least one more year.
So Keelon will have to settle for making six figures at Memphis without the title of 'assistant coach', a move that is now perfectly legal, according to the NCAA rulebook.
But legality is not enough to wash away the stench that comes with using the collegiate eligibility of your child to strong-arm a new boss in a job you're only qualified for because your sons were blessed with size and athleticism.
Some critics will be quick to lump the Porters in with the Lawsons.
It's not always that cut and dry.
——
The biggest issue for home-schooled children is the transition into 'regular school', when they're suddenly forced into being in a building with hundreds or thousands of kids their age. That wasn't the biggest problem for the Porters. When it's at full capacity, their house has more people in it than the AP classes I took in high school.
"The socialization concerns that comes up with home school, we got that going on under our own roof," Lisa said. "We have to work through stuff, conflict resolution, all that. So it just hasn't been the transition that maybe it is for some kids."
That doesn't mean that the transition has been perfect, either.
"We'd go out to a restaurant and, 'Hey, what do you guys want?' The waitress would be there and, [they'd look at my wife and I]," Michael Sr. says. "'Tell that to her!'"
With that situation playing itself out all-too-often, Lisa and Michael Sr. realized that they needed to find a way to get their kids to be comfortable in public, interacting with strangers.
And that's when Snowie came to fruition.
Three summers ago, the Porters purchased a shaved ice stand and plopped it in a strip mall parking lot at the corner of a busy intersection in Columbia. The parents oversaw the business, but the day-to-day operations were handled almost entirely by the kids.
"They grew up running it," Michael Sr. said.
"It was an opportunity to learn people skills, a work ethic and responsibility and all the skills that comes along with that," Lisa added. Given the hectic schedule of summertime basketball, it's difficult to find a job that would have the flexibility to allow a kid working during the summer to travel as much as the Porters traveled. This stand did exactly that.
There's no better way to learn how to run a business than by, you know, running a business. There's no better way to learn the value of a dollar than by earning that dollar yourself.
And it sure did help with the grocery bill, which can get exorbitant when 10 vegetarians, eight of whom are high-level athletes, are living under the same roof.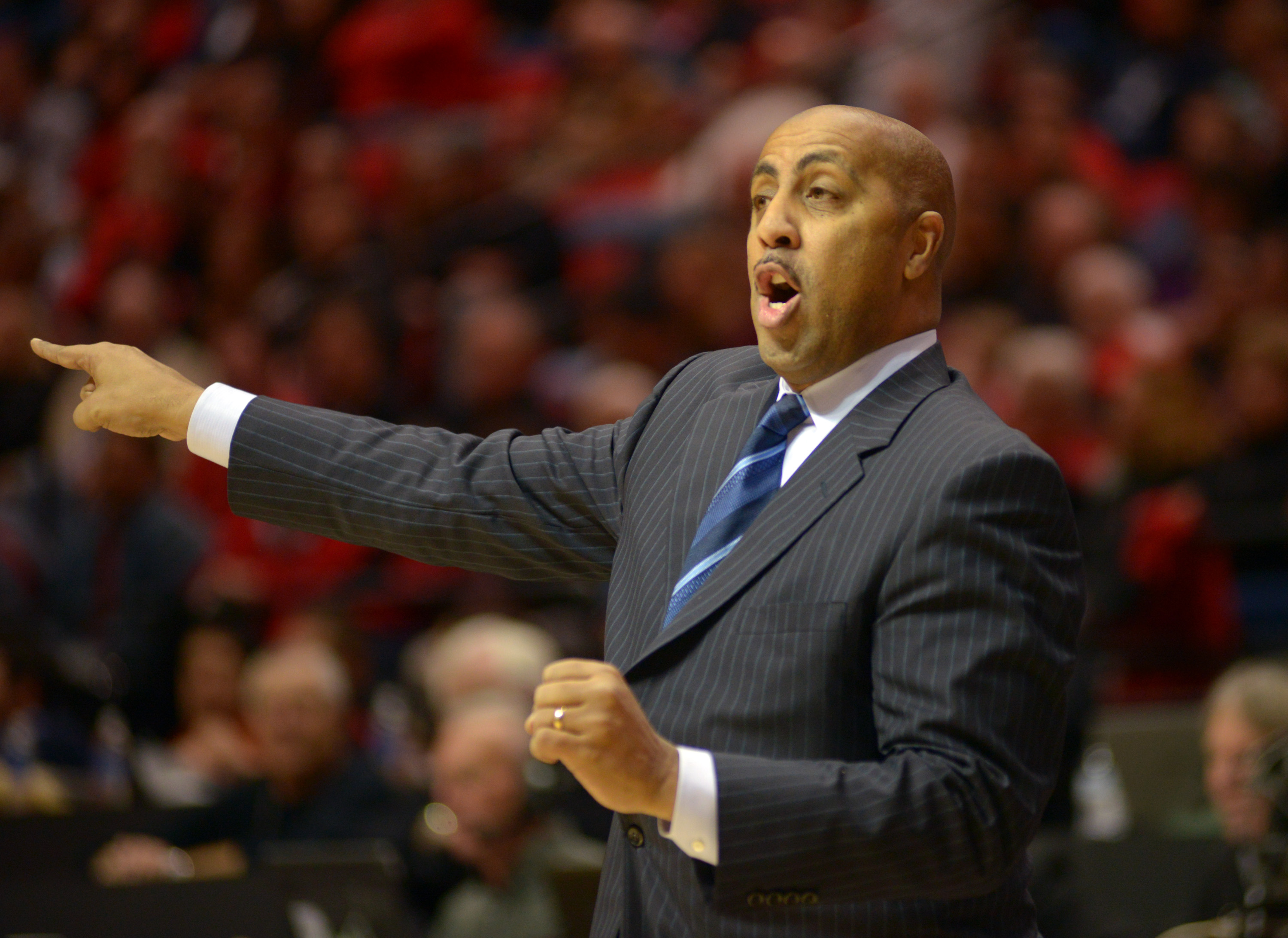 But the stand was also another example of the Porters keeping everything within the family.
That's what they did in 2010, when Robin Pingeton was hired as Missouri's head women's basketball coach. Pingeton is Lisa Porter's sister, and she brought Michael Sr. on as a Director of Basketball Operations. He'd spend three years in that role before being promoted to assistant coach, and his two oldest daughers — Bri and Cierra — would eventually play for the Tigers.
And that's also what happened when Michael Sr. decided to finally accept a position as an assistant coach on Romar's staff. He had been offered the job twice before, nearly taking it last spring before eventually deciding to turn it down. He wanted to make sure Cierra, who was a freshman last season, was settled in school before the family up and moved across the country.
And Romar isn't just Washington's head coach. He's Michael Jr.'s godfather. "Lorenzo's been in my life," he said. Not Coach Romar, mind you. Not Mr. Romar. Lorenzo.
"It isn't just recently that we got to know him. He's been in my life throughout. We had a relationship before any of this recruiting stuff started."
He's also Michael Sr.'s best friend, a man that Porter credits for changing his life. Romar found him, brought him into the AIA program, let Porter live with him and his family. He became a mentor, one he never planned on being.
"I was a very flaky," Porter said of that period in his life. "I didn't keep my promises, always made excuses, pointed my finger at other people, reasons for not doing whatever."
"I looked at him and his wife, his life, and it was the first time that I had seen a black man in a family situation. My parents split up when I was little, my uncles, everyone. Here I saw a cool black dude who was totally comfortable talking in front of crowds, killing it on the court and most of all loved being with his family. That was everything that I wanted to be. That changed my life."
"It wasn't something my wife and I set out to do, but we lived together," Romar said. "So we would talk about life and philosophies."
That relationship is why Michael Jr. and Jontay considered Washington before their father became an assistant coach. Romar would have had a shot to land the duo even if Michael Sr. would have turned down the job for the third time.
Michael Sr. would not, however, be in a position to become a Pac-12 assistant coach were it not for his sons athletic ability, and he likely would not have been in a position to become an assistant coach for a women's team in the SEC had he not had two daughters that could play there.
It's fair to be critical of him for that.
But you must do it with the understanding that he didn't pressure his daughters to follow him, and that his biggest concern with taking the gig at Washington was that it would put pressure on Michael Jr. to follow him.
"We had lots of conversations before he took the job," Lisa said. "'Is this a place that you could see yourself playing? Does this put too much pressure on you? How do you feel about this?' We had those conversations over and over again to try to get to really the truth. We had the older siblings talk to the boys and see if they could get deeper with them about how that really resonated."
"But it was already a place that Michael was really interested in. He just didn't like how far away it was. So Michael Sr. and our whole family moving there makes that part of it go away."
So yes, this was a package deal.
But this is also what the Porters do.
They keep it in the family.