1. DeAndre Ayton: Everyone should be pretty familiar with Ayton's name by now, as he's long been thought to be the best prospect in the class. He's 7-feet tall with a 7-foot-6 wingspan, the kind of athleticism that Amare Stoudamire dreamed of having and good enough touch to hit threes. The question with Ayton, the prospect, is his his motor and whether he loves to play. The question with Ayton, the one-and-done player, is whether or not he'll be eligible to play in college.
2. Michael Porter Jr.: An intriguing talent whose recruitment has probably already come to an end. A 6-foot-9 small forward, Porter has the physical tools that should endear him to NBA scouts that love versatile players with perimeter skill sets and the ability to defend multiple positions. His father, a former women's assistant coach at Missouri, recently left to join Lorenzo Romar's staff at Washington, where Michael's brother Jontay is committed.
3. Marvin Bagley III: The Class of 2018 is generally considered to be pretty weak — our own Scott Phillips called it worse than the Class of 2015, which spawned all kinds of "Make American Basketball Great Again" narratives after the NBA Draft — but Bagley is the exception. Not only is he considered far and away the best prospect in the class, there are those that believe he is the best prospect in high school basketball. Period. The 6-foot-10 forward and Arizona native has cut his list to six: Duke, Kentucky, UCLA, Oregon, Arizona and Arizona State.
4. Mohammed Bamba: Bamba, a 6-foot-11 forward that plays his high school ball in Pennsylvania, is probably best known for his wingspan at this point: it's a ridiculous 7-foot-8. He'll evoke comparisons to the likes of Kevin Garnett and Anthony Davis given his penchant for playing facing-up and the fact that he weighs all of 215 pounds. Duke and Kentucky are both hot on his trail.
5. Hamidou Diallo: Diallo is widely considered the best off-guard in this class. He's a typical New York City wing: tough, athletic, aggressive and a joy to watch in transition and in space. He needs to develop his handle and extend the range on his jumper, but that will come with time. His upside is why he'll be able to pick from any college in the country.
6. Kevin Knox: Knox is being targeted by every program in the country that builds around one-and-done players. A 6-foot-8 small forward, he's the kind of smooth athlete with a developed offensive game that will have a major impact at whatever program he decides to sign with.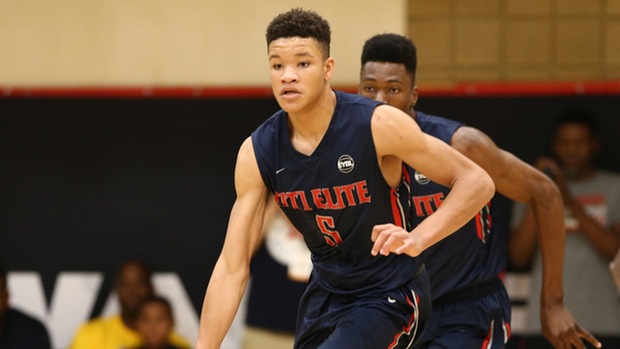 7. Wendell Carter: Carter, a 6-foot-10, 240 pound power forward that doubles as a top five prospect in the Class of 2017, is one of the most interesting prospects in the class. He skipped an EYBL session during a live period to take part in a class play and values academics enough that the three schools chasing him are Duke, Kentucky and Harvard.
8. Trevon Duval: Duval has slowly climbed his way up the rankings to emerge as the best guard in the Class of 2017 and the best point guard by a good margin. The problem? Duval transferred to API for his junior year, which is the same high school team that Terrance Ferguson played for and the same program that Emmanuel Mudiay was associated with. Duke, Kansas, Arizona, UCLA and Maryland are among the programs pursuing him. But will he be eligible to play for any of them?
9, 10. Quade Green and Trae Young: With Duval's recruitment expected to be something of a roller coaster, Kentucky and Duke and set their sights on the rest of the point guards in this class. Green, from Philly, and Young, from Oklahoma, are generally considered to be the best of the rest. There's some added intrigue with Young. A teammate of Michael Porter Jr.'s on the MoKan Elite AAU team, there has been some talk of the two playing together in college.
11-14. Kris Wilkes, Paul Scruggs, Malik Williams and Jaren Jackson
15, 16. Brian Bowen and Jeremiah Tilman: Tom Crean has reached something of a crossroads in his Indiana tenure. He turned a team that looked like it would be a disaster into one of the most popular in Hoosier history, and while he managed to bring back a pair of potential lottery picks in Thomas Bryant and O.G. Anunoby, he lost Yogi Ferrell. It's not a secret that there is a love-hate — sometimes mostly hate — relationship between the people of Indiana and Crean, and that extends to the coaches and confidantes of some of the best high school players in the state.
There are six players in Indiana in the high school Class of 2017 that are considered elite recruits — Wilkes, Scruggs, Williams and Jackson are all Indiana natives while Bowen and Tilman play for prep powerhouse La Lumiere in Indiana. The question that matters more than anything for the long-term future of Crean's program is whether or not it is cool for Indiana kids to go to Indiana again. We'll likely find out with this group.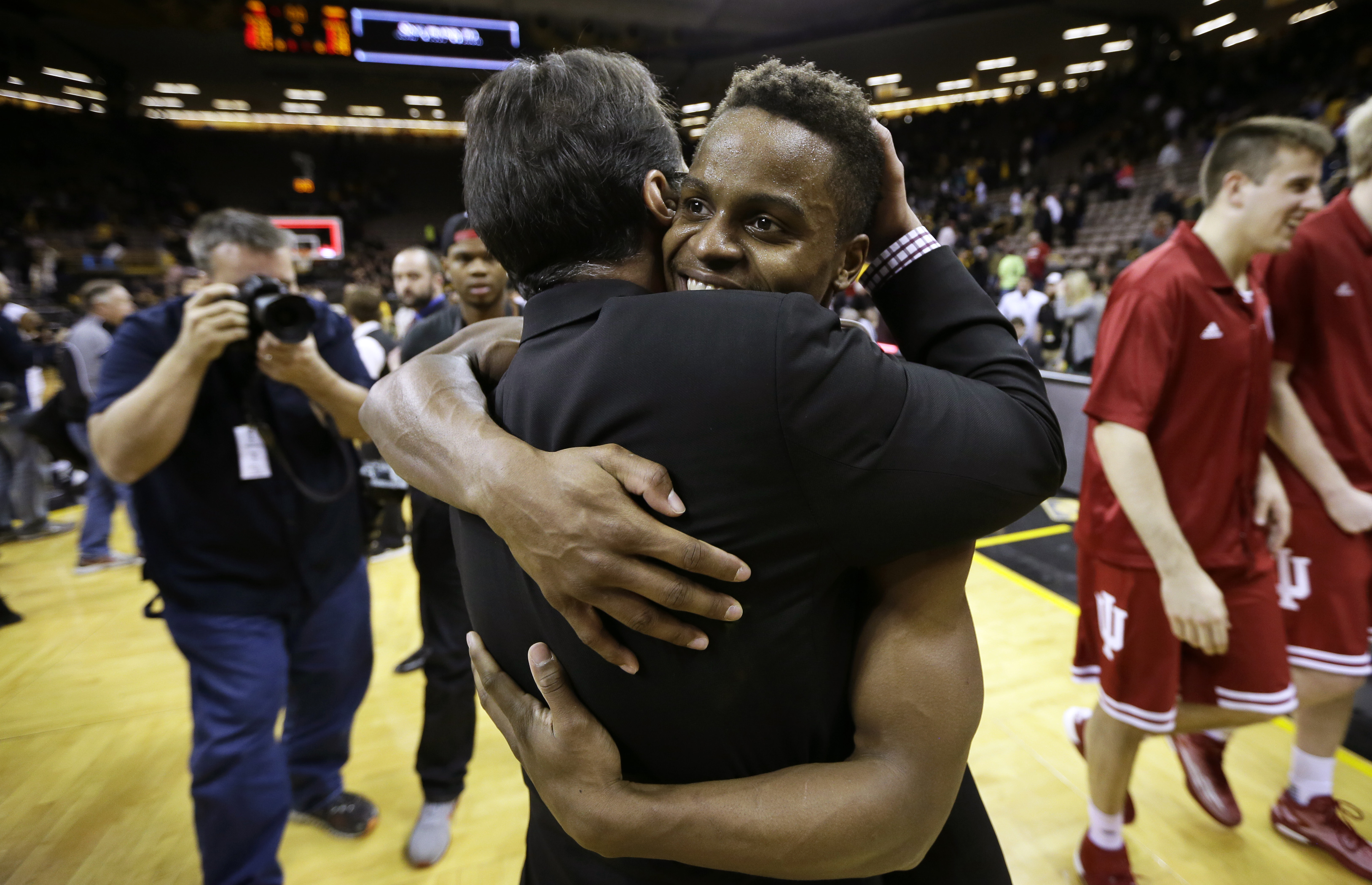 17. M.J. Walker: Walker is a 6-foot-5 off-guard from Georgia that is probably going to star somewhere in the SEC or the ACC in college. He'll be doing so on the hardwood, which is notable because Walker was an SEC-caliber recruit on the football field as well.
18. Billy Preston: Another API product, Preston is a powerfully built, 6-foot-8 forward with some perimeter skills and even more question marks about whether or not he'll ever move into a college dorm room.
19. Brandon McCoy: McCoy is a 7-footer whose defense surpasses his offense at this point, but his athleticism makes his a priority target and a potential top 10 prospect in the class. Arizona, UCLA, Oregon, Kansas and Louisville, among many others, all have offered.
20. Gary Trent Jr.: The Shaq of the Mac, Jr., is one of the best scoring guards in the class. His dad was known as a bruiser while Junior is an elite shooter. A product of the same high school that produced Tyus Jones, Trent holds offers from Duke, Kentucky and Kansas.
21. Troy Brown: Brown's an interesting prospect. He's a 6-foot-6 small forward, but he's at his best with the ball in his hands as a passer.
22. Jarred Vanderbilt: Vanderbilt is a versatile, 6-foot-7 player that refers to himself as a point forward. He's a good passer, a good rebounder and can play — or guard — multiple positions. How dangerous is he as a shooter?
23. P.J. Washington: Washington is an undersized four with the standard game of an undersized four: long arms, soft touch and a developed face-up game.
24. Mitchell Robinson: A 7-footer with the length and athleticism to be an absolute nightmare defensively, Robinson decommitted from Texas A&M after Rick Stansbury left only to commit to Stansbury at Western Kentucky.
25. Collin Sexton: A new-age lead guard, Sexton is a scorer and a slasher that is put in the point guard role because he can handle the ball. He's a borderline top 25 recruit that could end up being a top 10 prospect by the end of July.