The NBA Draft's Early Entry Deadline has come and gone. Just about every elite recruit has decided where they will be playing their college ball next season. The coaching carousel, which ended up spinning a bit faster than initially expected, has come to a close for all of the major programs. 
In other words, by now, we have a pretty good feel for what college basketball is going to look like during the 2016-17 season. With that in mind, let's take a look at Kentucky and why "expectations" can be a fickle beast.
On Tuesday afternoon, Jeff Borzello of ESPN.com turned himself into persona non grata in the Bluegrass State as he penned a column that ranked Kentucky as college basketball's biggest underachiever over the course of the last four seasons.
Full disclosure: He has text messages from me telling him to rank Kentucky first on that list. Part of that is because I enjoy seeing Borzello's mentions get bombarded with hate from Big Blue Nation. There's nothing I love more than being able to quote poet laureate DJ Khaled when talking with him: "Congratulations! You played yourself."
But … I also kind of think that he's got a point. At the very least, I can put together a pretty convincing argument saying as much.
Look at it from a year-by-year perspective:
In 2013, the Wildcats were the reigning national champions having landed the nation's No. 1 recruiting class headlined by the nation's No. 1 recruit, Nerlens Noel. There are a myriad of reasons why the season went the way it did — Ryan Harrow was a headcase, Noel tore his ACL, the pieces were never going to fit together — but the Wildcats ended up in the NIT. There's no way around it: that season was an utter disappointment.
The following year was the first time that the "Kentucky 40-0" train kicked into motion. The Wildcats landed five five-stars recruits — Julius Randle, the Harrison twins, etc. — and proceeded to flop their way all the way to 10 regular season losses and an eight-seed in the NCAA tournament. They got hot in the tournament and played their way to the national title game, but I'd we have to consider that season "underachieving". The regular season still matters, doesn't it?
In 2015, they won their first 38 games. They were the best team I've seen since I've been in this business. But they lost in the Final Four to Wisconsin. If you're one of the people that says 2014's postseason run wipes away their regular season struggles, shouldn't you consider 2015 a failure because an undefeated team didn't, you know, stay undefeated? For the sake of this argument, you can't have it both ways. Either the regular season matters or NCAA tournament results are the be-all and end-all.
This past season, the Wildcats were a preseason top five team and ended the year as a No. 4 seed that couldn't get out of the first weekend of the tournament. Again, there are reasons for it — Skal Labissiere's struggles being the main culprit — but based on all of our preseason expectations, Kentucky underachieved.
In total, they've won one SEC regular season title outright, a share of another SEC regular season title, two SEC tournament titles and reached two Final Fours while missing one tournament outright.
Now, reasonable minds can disagree here, and trust me, I understand the absurdity in labeling a team that's put together that résumé as an underachiever, but I just cannot see how anyone makes the argument that they have lived up to expectations since winning the 2012 national title.
Because the key word there is "expectations".
Success in sports — hell, success in life in general — is all relative. Chris Beard got two different high major jobs this spring because he made it to the second round of the NCAA tournament in his first year at Arkansas-Little Rock. There are people that think Bill Self is overrated as a head coach because he's only been able to get to two Final Fours and win one national title while spending the last dozen years as the reigning Big 12 regular season champion.
And what John Calipari did with that 2012 title is turn his program into college basketball's ultimate pressure cooker.
That title changed the way that college basketball works at the highest level. Once Coach Cal proved that it was possible to win a ring by starting over with a new crop of freshmen every year, the idea that he needed time to work through the kinks of building a team around a bunch of 19-year-olds became obsolete. If he could do it with that group, what's stopping him from doing it this year?
The fact that the title came in the middle of a five-year run where the Wildcats reached four Final Fours set a baseline standard for what is expected out of his Kentucky teams. Anything short of playing during the season's final weekend is a disappointment in the eyes of the media and anything short of inching closer to UCLA's record 11 national titles means that the season was a wash in the eyes of many Kentucky fans.
When greatness is the baseline, anything short of that feels like an underachievement, even if "underachieving" is now making it to the Final Four as an eight-seed or winning a share of the SEC title while exiting in the first weekend of the tournament.
And that, 750 words later, brings me to my larger point: Might we be setting ourselves up for something similar with this iteration of the Wildcats?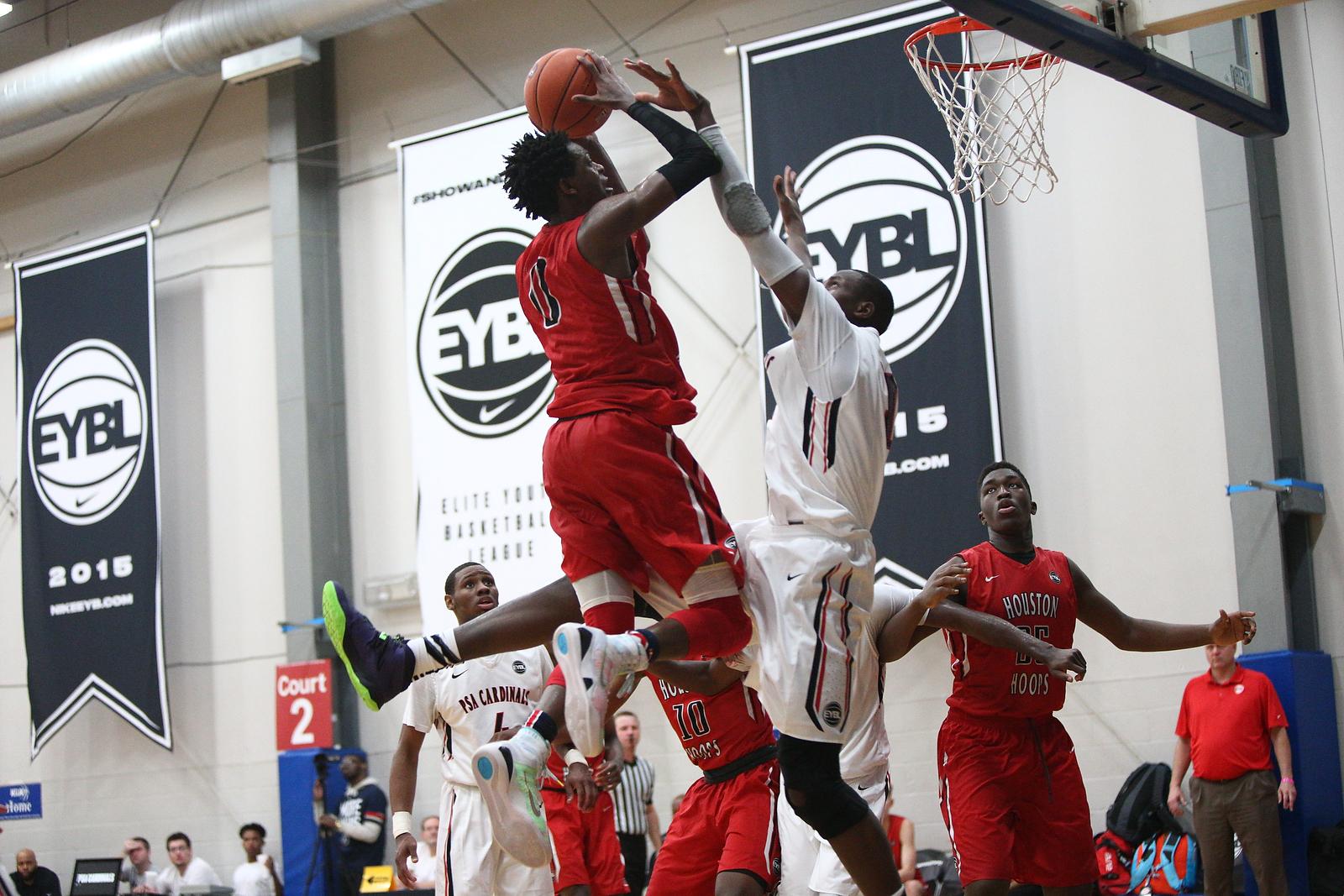 To be clear, we have Kentucky sitting at No. 2 in our Preseason Top 25, in front of Kansas, reigning champions Villanova and an Oregon team who essentially brings back everyone from a top-five, Pac-12 champ. And keep in mind that the SEC should be — how can I say this diplomatically? — rebuilding next year. Even if Kentucky is overrated, their record come March is going to look good.
But it's still pretty easy to look at this roster and see where the flaws lie.
For starters, their back court, while talented, essentially features three guys who want the ball in their hands in De'Aaron Fox, Malik Monk and Isaiah Briscoe. Furthermore, Briscoe's perimeter shooting was a major liability during his freshman season, and Fox likely won't be all that much better. Monk, the only one of these three that can really be considered an off-guard, is a wildly entertaining player whose strength is slashing to the rim and playing in transition. As a shooter, he's quite inconsistent. He might hit six threes in a row. He might then make four of his next 30. That's not an exaggeration.
The problem, then, is that those are the only three guards on the roster that should see any playing time. Mychal Mulder has the reputation of being a shooter, but if he's playing 20 minutes a game for the Wildcats next season that's a red flag.
The key to last year's Kentucky team ended up being the emergence of Derek Willis, who came out of nowhere midway through SEC play to shooting 44.2 percent from three. But he did that playing primarily at the four, which worked because Kentucky's front court was not as talented last season as it will be this season and because Jamal Murray was in the lineup. That gave Kentucky two shooters to spread the floor for Tyler Ulis — and, at times, Briscoe — to penetrate.
What happens next season? Will Willis see minutes at the four over the likes of Wenyen Gabriel and Sacha Killeya-Jones? Is he quick enough to play major minutes at the three?
And that leads me to my next point: Just how good is Kentucky's front court? They have a lot of bodies — they have six scholarship big men even with Marcus Lee transferring — but how many of them are impact players? Bam Adebayo certainly is, but if he's on the floor, can Kentucky play Tai Wynyard or Isaac Humphries, two Land Warriors whose usefulness disappears when they're more than eight feet from the rim? Gabriel and Killeya-Jones are both promising prospects, but at this point, are they more prospect than player? Killeya-Jones is. Gabriel will likely have a bigger impact as a freshman, but he's also a 210 pound power forward that is capable of making threes as opposed to being a shooter with three point range; there's a big difference.
Kentucky is loaded with talent and has a roster full of kids with tremendous long-term potential, but that doesn't guarantee that all of those pieces are going to fit together perfectly in their one year in Lexington.
That's something that Kentucky's 2012 team and Duke's 2015 team have made us forget.
Sometimes, stockpiling freshmen creates super-teams that can dominate all year long and win a national title. Sometimes, even with Hall of Fame head coaches leading the way, the team as a whole isn't a good as the sum of the parts.
Whether or not those teams are successful depends totally on context and expectations, and when the expectation is for a team to be the best in the country, league titles and Sweet 16 trips are disappointing. It's a natural by-product of preseason prognostication, and it's something that the Wildcats could end up falling victim to again this season.
Just keep this in mind: The fact that Kentucky's most recent four-year run can be called an underachievement tells you more about the state of that program than anything else will.