The NBA Draft's Early Entry Deadline has come and gone. Just about every elite recruit has decided where they will be playing their college ball next season. The coaching carousel, which ended up spinning a bit faster than initially expected, has come to a close for all of the major programs. 
In other words, by now, we have a pretty good feel for what college basketball is going to look like during the 2016-17 season. With that in mind, let's take a look at what has happened — and what will happen — in the SEC over the next six months. 
KEY OFFSEASON STORYLINES
Can anyone in the SEC actually challenge Kentucky?: I'm not talking about challenging them for an SEC title, because that's more or less off the table in my mind. Assuming the Wildcats stay healthy — and probably even if they don't — I think you can pretty much write in Kentucky as the 2017 SEC regular season champs, and you can do it in pen.
I wonder if there is another team in this conference that can actually beat Kentucky, period. I don't think the SEC is "bad" — we'll get to that in a second — but the gap between Kentucky and whoever you think will finish second in the conference is wider than the gap between that second-place team and the team destined to finish in eighth. Some teams are just young, others lose large numbers of key pieces, and others just don't have the pedigree or the coaching to realistically threaten a team that can win a national title.
In fact, I think you can make the argument that Kentucky is far more likely to go 40-0 this season than Duke is simply because the schedule they play is much easier.
The SEC balanced at least: And that's why I hesitate to call the conference bad. The way the league shakes out, there may not be another team capable of getting to the Sweet 16. But there are 10 other teams in the conference that could make the NCAA tournament and I wouldn't be surprised. There are five or six teams that could finish second in the SEC regular season standings and I wouldn't be surprised. Kentucky is clearly the best team in the conference and Missouri is, by far, the worst, but I don't think it's crazy to think that the other 12 teams in the league could all end up finishing somewhere between 12-6 and 7-11 in the league.
When will the infusion of coaching talent payoff?: Prior to last season, that was the big story line in the conference. The SEC had made it clear that they wanted their member schools to take basketball more seriously. Invest money, schedule better, etc. And after Bruce Pearl was hired in 2014, the 2015 Coaching Carousel saw Ben Howland, Rick Barnes and Avery Johnson join the conference. But here's the thing: Those four coaches I just mentioned finished 10th-13th in the league.
Howland seems to have things headed in the right direction on the recruiting trail, as does Pearl. Barnes and Johnson actually outperformed expectations last season. But results are what matters, and those four are not getting results yet. How long will we have to wait for them to make their programs relevant nationally?
How is Johnny Jones still employed?: Last season was a disappointing one for the SEC, but no one was more disappointing than Jones and LSU. He took a vaunted recruiting class led by potential No. 1 pick Ben Simmons and coached them right out of the postseason. Simmons quit by the end of the year, putting in as much effort defensively as I do at paying attention to Milan's fashion trends, and Jones only further sullied a reputation that wasn't exactly sparkling to begin with.
     RELATED: Coaches on the Hot Seat | Coaching Carousel Winners, Losers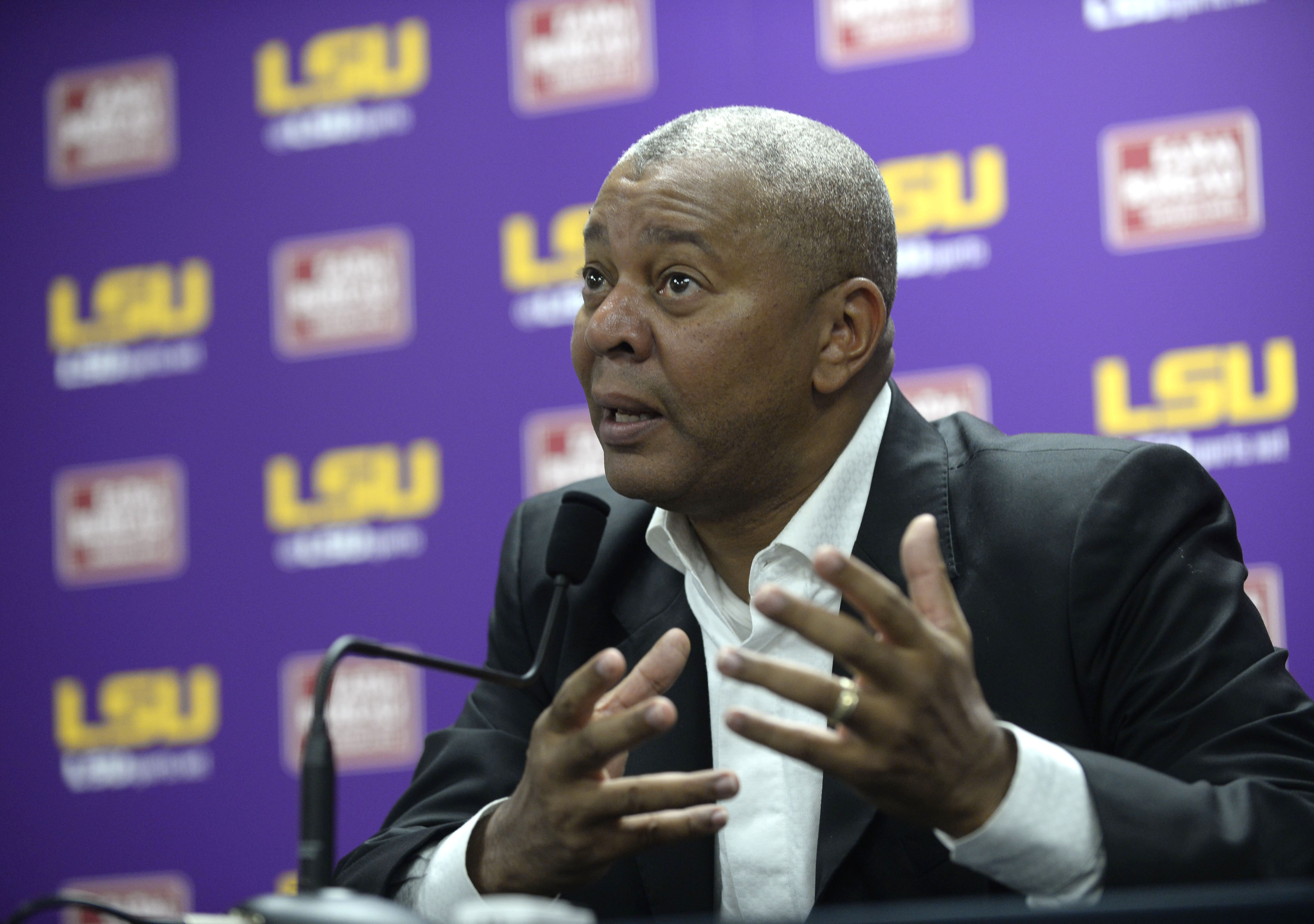 NOTABLE NEWCOMERS
Kentucky's class: The Wildcats did not get Marques Bolden last week, but that doesn't change the fact that they, once again, have an absolutely star-studded recruiting class. De'Aaron Fox may be the best point guard in a ridiculous corp of point guards, Malik Monk is one of the most entertaining freshman to enter college hoops in recent memory and Bam Adebayo is a freak athlete and finisher at the rim that Kentucky lacked in their front court last season. Throw in Wenyen Gabriel and Sacha Killeya-Jones, two more five-star freshmen, and there's a reason the Wildcats are sitting at No. 2 nationally in our preseason top 25.
Mustapha Heron, Auburn: Heron is Bruce Pearl's first five-star recruit with Auburn, and it signifies a bit of a change within the makeup of his roster. Most of the transfers that Pearl landed as make-shift parts when he took the job are gone. He now has a young group with a good amount of talent to work with. Can Heron be the guy that he builds his team around?
Schnider Herard and Mario Kegler, Mississippi State: Herard and Kegler are the big names — and big men — in a class that includes six four-star recruits. Adding them to the talented guards that the Bulldogs return means that Ben Howland has a stable of young talent. It feels like they're a year away still, but it felt like they were five years away when Howland took over.
Cullen Neal, Ole Miss: Neal is a volume shooter and a big time scorer that is eligible immediately and can play the next two seasons. He'll fill some of the scoring void left by Stefan Moody's graduation.
Canyon Barry, Florida: Berry, who is the final son of Rick Barry to matriculate through the college ranks, heads to the SEC as a grad transfer after averaging nearly 20 points at Charleston. He'll be an impact offensive weapon, likely off the bench, for the Gators.
SURPRISING DEPARTURES
Malik Newman, Mississippi State: Newman has yet to sign with an agent and still may return to the Bulldogs. He's deciding between being a potential second round pick and a sophomore in college. The biggest reason I'm including him here is because I wanted to write a bit more about MSU. Newman wasn't the best freshman guard on the Bulldogs last season. Quinndary Weatherspoon was. And while Howland's club loses Craig Sword and Gavin Ware, they bring back senior point guard I.J. Ready, Weatherspoon and, potentially, Newman, combining them with a slew of talented freshmen and sophomore big men. I like where Howland has this program headed.
     RELATED: Looking Forward Big 12 | ACC | A-10 | Big East | Big Ten | AAC
COACHING CHANGES
Bryce Drew, Vanderbilt: Vanderbilt finally cut ties with Kevin Stallings after 17 seasons, as the former 'Dores coach took over for Jamie Dixon at Pittsburgh earlier this spring. This opened the door for Drew, the younger brother of Baylor's Scott Drew and the hero of this infamous March moment, to finally make the jump to the high-major ranks after a terrific five-year run at Valparaiso. He won four Horizon League regular season titles and reached two NCAA tournaments in five seasons. He's long been considered one of the best young coaches in the mid-major ranks, and Vandy should consider themselves lucky to have landed him.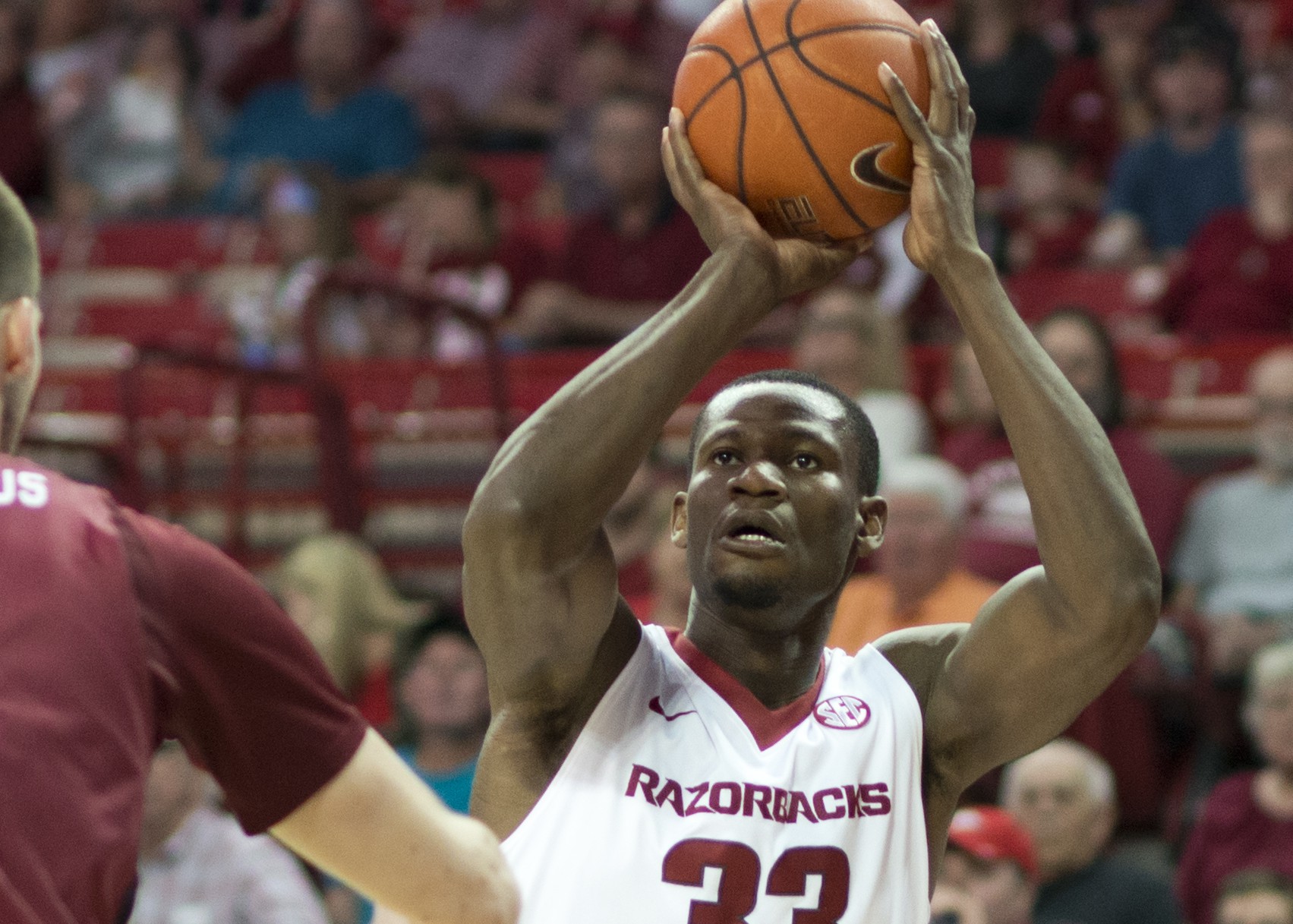 WAY-TOO-EARLY ALL-CONFERENCE PREDICTIONS
De'Aaron Fox, Kentucky (Player of the Year)
Malik Monk, Kentucky
KeVaughn Allen, Florida
Yante' Maten, Georgia
Moses Kingsley, Arkansas
WAY-TOO-EARLY POWER RANKINGS, IN TWEETS
1. Kentucky: The Wildcats are so far ahead of the rest of the conference it's absurd. The toughest decision was figuring out with player should be POY.
2. Georgia: J.J. Frazier and Yante' Maten will be the best 1-2 punch in the SEC this side of Lexington. Is this the year for Mark Fox makes a statement?
3. Florida: Mike White returns a young, talented core that's a perfect fit for his style of play. How much of a leap will Allen and Robinson make?
4. Texas A&M: I love the young talent on Billy Kennedy's roster, but it feels like they're a year away after losing House, Caruso, Jones and Collins.
5. South Carolina: Martin loses his front line, but Thornwell returns and he has some solid young pieces. How much of a sophomore leap does Dozier make?
6. Mississippi State: This might be a stretch, but if Newman returns, I think Howland can coach up his young talent by the time league play comes around.
7. Ole Miss: Kennedy restocks his roster with some transfers, but I'm not sure people really appreciated just how good Moody was. Front line an issue.
8. Arkansas: Mike Anderson has talent on his roster. I do not trust Mike Anderson to be able to win with talent on his roster. Top four team on paper.
9. LSU: Slotting LSU behind Arkansas should tell you how I feel about Johnny Jones. Antonio Blakeney should put up big numbers as a sophomore.
10. Vanderbilt: Losing Baldwin and Jones would be tough for any coach to overcome. Drew will make Vandy competitive in time.
11. Auburn: Pearl is starting to amass some high-end talent, but they're young and there isn't much depth on the roster. A year or two away.
12. Tennessee: Rick Barnes had his guys playing hard despite being severely undersized last season. Losing Kevin Punter (22 ppg) certainly doesn't help.
13. Alabama: Losing Obasohan hurts. Losing Terrence Ferguson's commitment may hurt more. Tide closer to top half of league than Missouri.
14. Missouri: It should tell you something that in a league as mediocre as the SEC, the easiest decision to make was putting Missouri in last place.