Prior to the start of the NCAA tournament, the West Region was the one that everybody predicted would end up with all the upsets. Instead, it's the only region that saw each of the top four seeds make it to the Sweet 16. Now, that took Buddy Hield scoring 29 second half points, Northern Iowa's epic collapse and Duke somehow avoiding blowing a 27-point lead, but here we are.
And frankly, I think I may be as excited for the West Region as I am for any region in the Sweet 16. So let's get into it.
KEY STORYLINES
Duke vs. Oregon will be awesome: This is my favorite matchup of the Sweet 16. For starters, I think that Duke will win this game. I've been over this on the podcast twice now, but I'll make it simple here: Oregon doesn't do anything that would take advantage of Duke's weaknesses, and given that both teams essentially play the same way, I'm going to ride with Coach K when he has the two best players. But beyond that, there are so many interesting matchups. Does Brandon Ingram's length bother Dillon Brooks? Will Chris Boucher's ability to shoot pull Marshall Plumlee away from the rim? Who defends Ingram? Who, for that matter, defends Grayson Allen? I see this game being played in the 80s with defense at a minimum.
Does Buddy go all #BuddyBuckets on us again?: The most under-appreciated performance of the first weekend was Buddy Hield doing the insane — 29 second half points, 26 of Oklahoma's last 31 points in a 15 minute stretch — as the Sooners held off a VCU team that erased a 13-point halftime deficit. He quite literally threw Oklahoma on his back and dragged them into the Sweet 16. Will he be able to do it again if he has to?
Will the SEC or the Pac-12 get frozen out of the Elite 8?: I always tire of the arguments over which conference is the best. Conference superiority simply isn't something that interests me, I guess, but I also think that might leave me in the minority when it comes to the college basketball world. And right now, it is the Pac-12 and the SEC that have spent the past few days getting trashed because of their inability to win games in the NCAA tournament. Texas A&M and Oregon are the only members of their respective leagues still dancing. Will they still be around this weekend?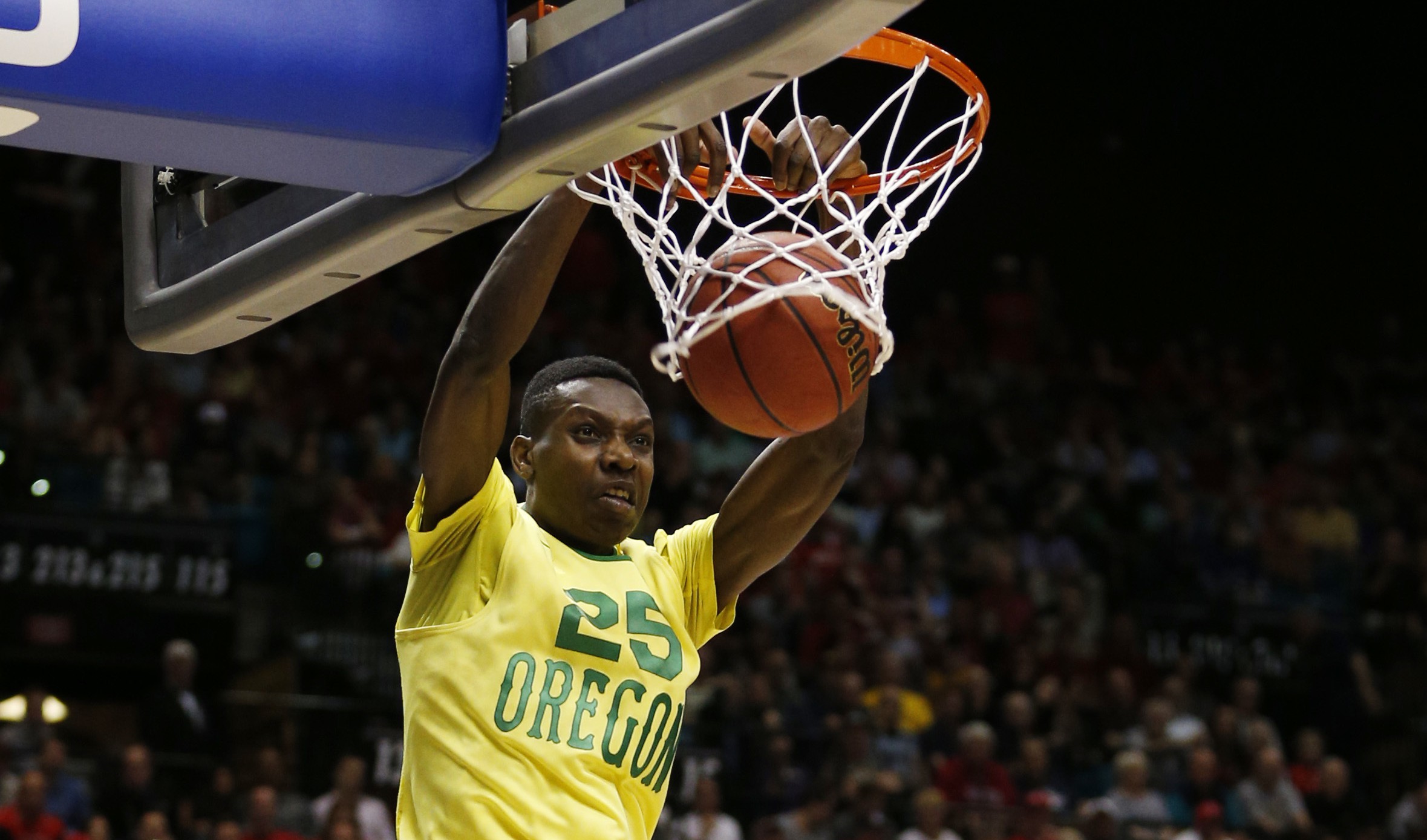 WHY THEY'LL GET TO THE FINAL FOUR
No. 1 Oregon: The Ducks just create so many matchup problems. Dillon Brooks getting guarded by power forwards. Slower big men trying to stick with Elgin Cook and Dwayne Benjamin. Chris Boucher pulling centers away from the rim, creating all kinds of space and driving lanes. Tyler Dorsey's emergence as one of the better freshman on the west coast. Throw in Dana Altman, who has proven to be one of the brightest offensive minds in the sport, and what you have is a team that is very, very hard to guard. Can you beat someone if you cannot stop them?
No. 2 Oklahoma: They have the best player in the tournament in Buddy Hield. We've already seen him carry the Sooners to a win. Why can't he do it again? We also know how well the Sooners can shoot the ball as a team. All they need to do is get hot for one weekend in Anaheim and they'll be on their way to Houston.
No. 3 Texas A&M: The Aggies are the most physical and the best defensive team left out west. Everyone else in the region is built around playing small ball and spreading the floor and shooting threes. The Aggies will get down and guard you. The other side of it is that they should be able to physically overwhelm all three West Region teams in the paint. They have guys that can score in the post, and it's not like any of the other three teams in this region can get the ball out of post players hands the way that, say, Virginia can.
No. 4 Duke: Duke has the best coach left in the NCAA tournament and arguably the best college basketball coach of all-time in Coach K. He's won five national titles. He knows how to handle himself in March, especially when you give him the two best players on the floor in Grayson Allen and Brandon Ingram. That will be the case against Oregon just like it will be the case against Texas A&M. It won't be the case against Oklahoma, but like Oregon, the way Oklahoma plays is a perfect matchup for the way that Duke plays. The Blue Devils couldn't have asked for a better Sweet 16 draw, all things considered.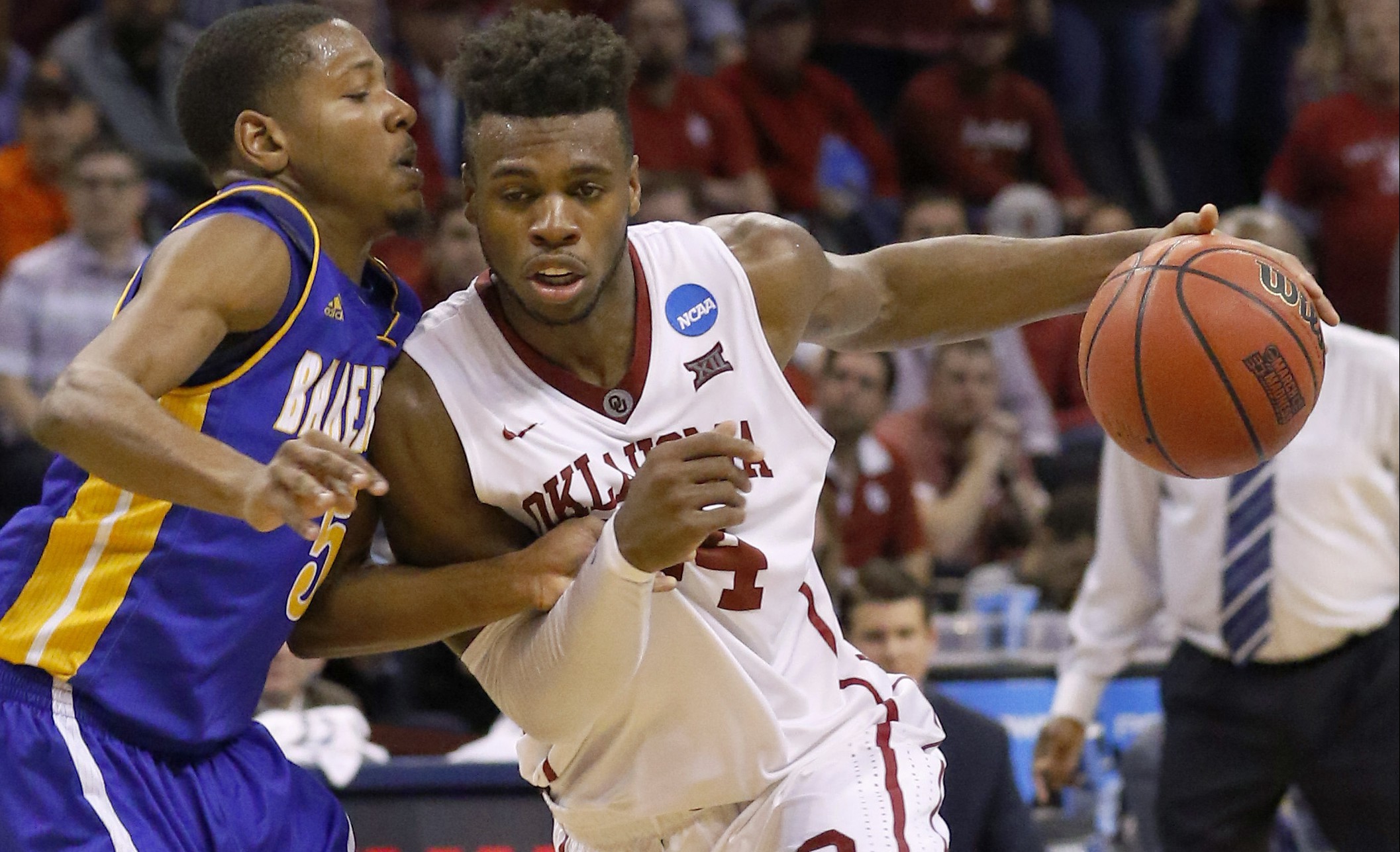 BUT THIS IS WHY THEY WON'T
No. 4 Duke: As talented as Duke is, they certainly are flawed. It's not exactly breaking news that they don't have much depth at all. They essentially play a 6.5 man rotation, depending on how you feel about Chase Jeter. They also don't get great point guard play, as Derryck Thornton isn't quite ready to be more than a freshman and neither Grayson Allen or Matt Jones is a guy you want making decisions. We saw it with Yale's pressure, as the Blue Devils very nearly blew a 27-point lead. None of these teams are known as pressing teams — and only Texas A&M has a truly physical front line — but as Yale showed up, you don't have to be great at those things to expose Duke's inadequacies.
No. 3 Texas A&M: The Aggies are simply at a talent deficit in this region. Are any of these guys NBA players? Maybe Danuel House. Anyone else? And playing in a region with three teams that can put up 90 points pretty easily on a good night, is this team A) Good enough defensively to slow down teams that can score like that, or B) explosive enough to be able to win a game that's played in the 70s? I'm not sure, but knowing that they should have lost to Northern Iowa by double-digits doesn't exactly leave me brimming with confidence.
No. 2 Oklahoma: How can Oklahoma beat you if they're not making their jumpers? It's really that simple. They are a jump-shooting team, and while they are an excellent jump-shooting team, jump-shooting teams still have nights where they, you know, miss jump shots.
No. 1 Oregon: The Pac-12 was not a great conference this season. I think it's fair to say that after the league has lost five of the six teams that qualified for the NCAA tournament to a lower-seeded team. The RPI numbers the conference posted were exceptional and, at the end of the day, the biggest reason that the league members got the seeds they did was because their profiles looked better than they were. So if everyone else in the league was overrated, wouldn't it make sense that the team that got a No. 1 seed for winning the league by a single game be overrated as well?
THE X-FACTORS
Chris Boucher, Oregon: Boucher has one of the most unique skill sets in all of college basketball. He blocks shots at the rim on one end of the floor and drills threes on the other end. He'll be particularly important against Duke, who uses their center, Marshall Plumlee, as a safety net in front of the rim.
Tyler Davis, Texas A&M: The one real advantage that the Aggies have over anyone else in the region is that they have a big, physical bruiser that can score in the paint. That would be Davis. Does he play like something more than a freshman?
Luke Kennard, Duke: So here's the thing about Duke: They're not going to be a good defensive team this season. They just aren't. It's not going to happen. So they're going to have to score a ton of points to win games, and they're offense is absolutely lethal when Luke Kennard gets going offensively.
Ryan Spangler, Oklahoma: We know how good Oklahoma's back court is. But what are they going to get out of their big men? Will Spangler be an option for them?
CBT PREDICTION: I've got Oklahoma coming out of the West by beating Duke in the Elite 8.