We're kicking off our preview coverage of the Sweet 16 today with a list of the 16 things you need to know to get primed for the second weekend of the NCAA tournament.
If you're not ready to let the first weekend go, trust me, I hear you.
It was wild. You relive the eight buzzer-beaters we saw or the 13 craziest moments we experienced.
And when you're ready to move on, continue reading here.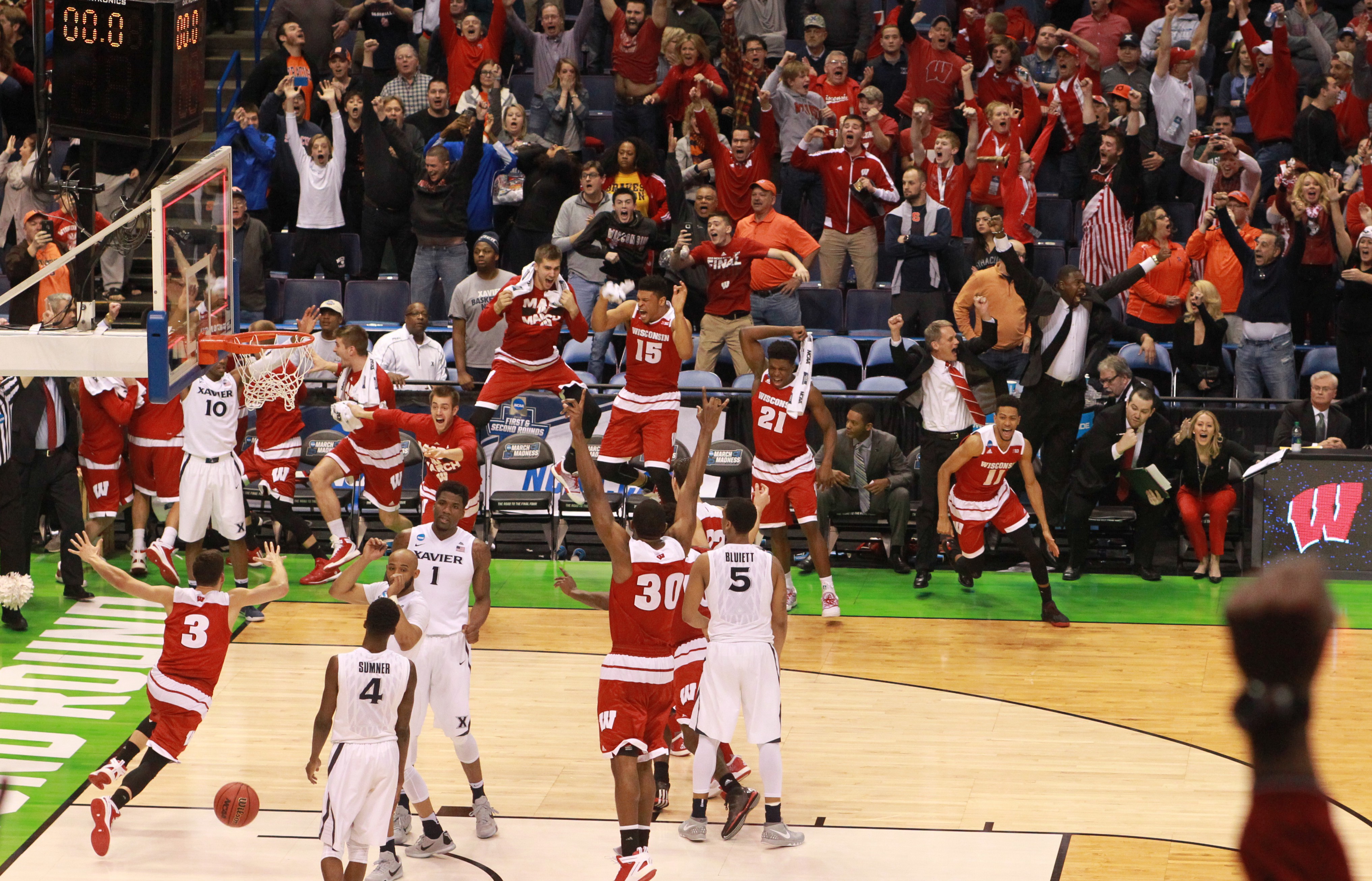 1. For the first time since 2012 and for just the second time since 2009, all four No. 1 seeds have advanced to the Sweet 16. In 2015, it was Villanova that lost. In 2014, it was undefeated Wichita State that lost to Kentucky. In 2013, Gonzaga lost in the second round to … Wichita State.
This season?
All four No. 1 seeds advanced, even if: A) No. 1 seed Oregon isn't favored to get to the Final Four out of the West Region (No. 2 Oklahoma and Buddy Hield is) and B) The favorite in the Midwest Region was No. 2 Michigan State … until they lost to No. 15 Middle Tennessee State. So that's good for No. 1 Virginia, I guess, especially when you consider that, in each of the last two seasons, the Wahoos were knocked out by a lower-seeded Michigan State.
2. For all that talk about how wild and crazy and unpredictable the NCAA tournament is with these upsets no ever, ever, EVER saw coming, you might be surprised to find out that 14 of the 16 teams in the Sweet 16 are from the Power 5 conferences.
And that the other two programs are Villanova and Gonzaga.
And that of those 16 teams, 12 of them were in the NBCSports.com Preseason Top 25 and that three more were considered but left just on the outside. The only team that didn't get votes in our preseason top 25 was Syracuse, one of the fifteen best programs in college basketball.
3. Six of the 16 teams left in the NCAA tournament are from the ACC, as Pitt is the only member of the conference that failed to make it out of the first weekend. The Panthers couldn't even make it out of the first round. But is that proof that the ACC if the best conference in college basketball?
Maybe. Remember, the ACC is doing this while Louisville, who is one of the top three or four teams in the league, is watching from home.
But it's also fair to mention that the conference currently has just a single win over a team that's ranked higher than a No. 9 seed, and that came when Syracuse picked off a depleted No. 7 Dayton. Virginia and North Carolina both beat a No. 16 and a No. 9 seed. Miami and Notre Dame both beat a No. 11 and a No. 14 seed. Duke beat a No. 12 and a No. 13 seed. Syracuse got to the Sweet 16 with a win over a No. 15 seed.
So good for them for winning. But just how good are those wins?
4. The Pac-12 was no where near as impressive, as four of the six teams in the conference lost in the first round and Utah was picked off in the second round. Every one of the Pac-12 teams that have lost so far have lost to a team that was seeded below them: No. 3 Utah lost to No. 11 Gonzaga, No. 4 Cal lost to No. 13 Hawai'iNo. 6 Arizona lost to No. 11 Wichita State, No. 7 Oregon State lost to No. 10 VCU and No. 8 USC lost to No. 9 Providence.
And if No. 1 Oregon does not make the Final Four, the Pac-12 will go 6-for-6 in getting "upset".
5. Here's the full conference breakdown:
ACC: 6
Big 12: 3
Big Ten: 3
SEC: 1
Big East: 1
Pac-12: 1
WCC: 1
6. Exactly half of the coaches left in the Sweet 16 have reached a Final Four. They are:
Mike Krzyzewski (Duke): 12 Final Fours
Roy Williams (North Carolina): 7 Final Fours
Jim Boeheim (Syracuse): 4 Final Fours
Bill Self (Kansas): 2 Final Fours
Tom Crean (Indiana): 1 Final Four
Lon Kruger (Oklahoma): 1 Final Four
Jim Larrañaga (Miami): 1 Final Four
Jay Wright (Villanova): 1 Final Four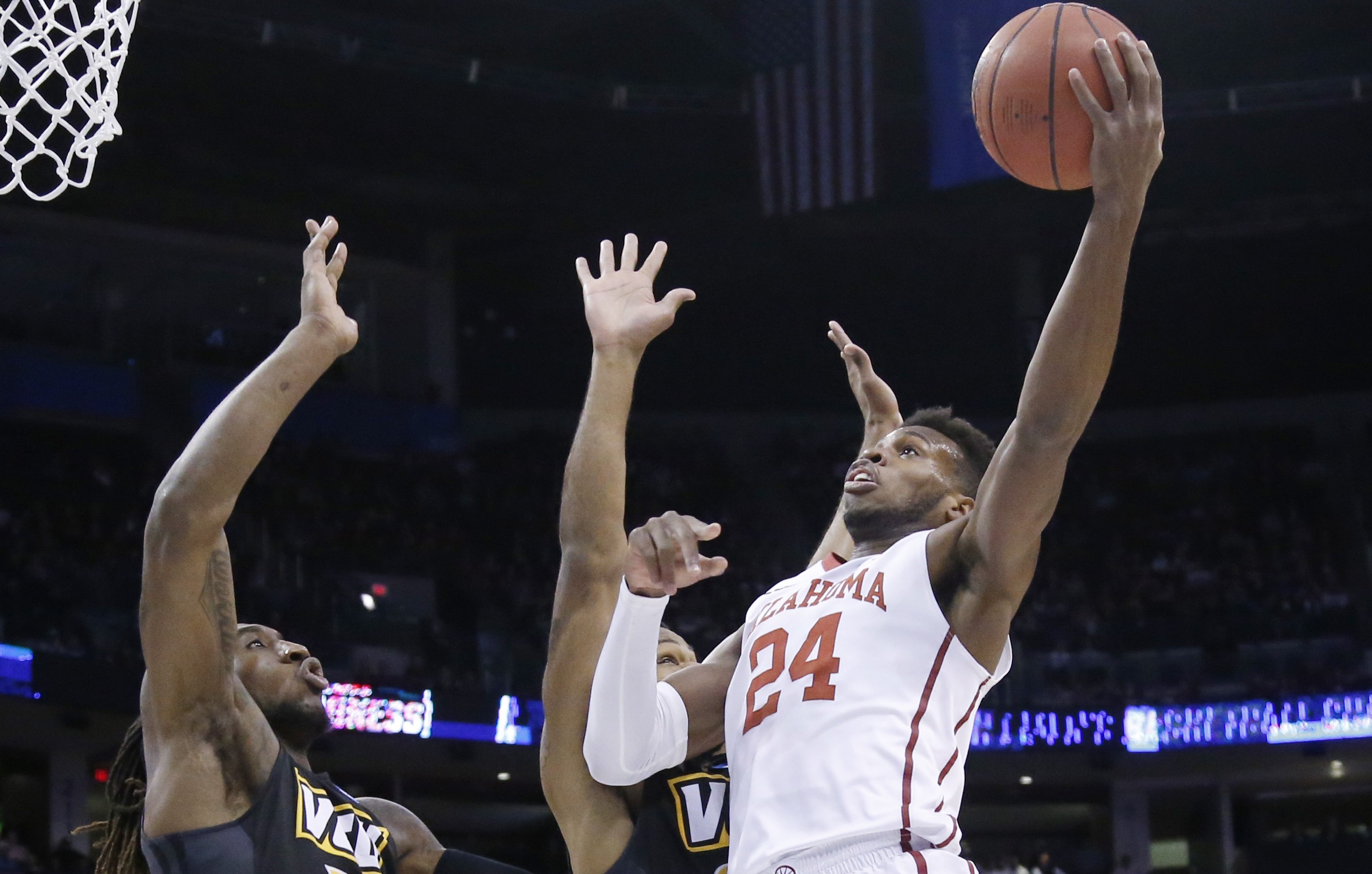 7. There are just two double-digit seeds remaining in the NCAA tournament and they just so happen to be matched up in the Sweet 16, meaning that we are guaranteed to have a double-digit seed playing for the right to get to the Final Four.
One of them is No. 10 Syracuse, who was arguably the worst at-large team ever to be included in the field. And please, don't be the guy that says the Orange justified their inclusion with these two wins. By all means, enjoy this run, but it doesn't "prove" the committee right anymore than getting drunk in a bar "proves" you're 21 if you got in with a fake ID.
The other was No. 11 Gonzaga, who made as big of a turnaround this season as Indiana and Wisconsin. It's ironic when you think about it. The Zags were a No. 1 seed in 2013. They were a No. 2 seed with two four-year starters in the back court last season. And this year, playing with a front line that has no depth thanks to the injury to Przemek Karnowski, may be their best chance to get to a Final Four since Adam Morrison and company blew that 17-point lead to UCLA in 2006.
8. Buddy Hield once again looked like the Buddy Hield of January. He averaged 31.5 points in Oklahoma's two wins, including a 29-point second half — where he scored 26 of Oklahoma's final 31 points in the last 15 minutes — of a win over No. 10 VCU. That's damn impressive, and it makes him the favorite to win the NCAA Tournament Most Outstanding Player Award.
But does that make him the National Player of the Year? That award is typically given for regular season performance, which is why we already named Denzel Valentine the NBCSports.com National Player of the Year.
9. No. 1 North Carolina vs. No. 5 Indiana is going to be the most hyped Sweet 16 game on the schedule. That's what happens when you have two bluebloods squaring off. That's what happens when Marcus Page and Brice Johnson will take on Yogi Ferrell and Thomas Bryant. That's what happens when Roy Williams is chasing his third (and final?) national title while Tom Crean is trying to get these Hoosiers over the Sweet 16 hump.
It's going to get all the buzz that North Carolina-Kentucky would have gotten.
But it's not going to be the best game of the Sweet 16 …
10. … because No. 1 Oregon vs. No. 4 Duke is going to be. We all should know about good Oregon is at this point in the season. And we all should know about the limitations on this Duke team. But here's the thing about that matchup: Oregon's strengths play right into Duke's hands.
There are two fatal flaws on this Duke team. They have no interior depth and get obliterated on the offensive glass, which is why they lost to North Carolina at home in the regular season finale and part of why they lost to Notre Dame in the ACC tournament. They also struggle to handle pressure because their point guard play is suspect, which is why Yale nearly finished off a 27 point comeback against them in the second round.
But Oregon does neither of those things. They spread the floor, they play small and they try to attack mismatches. That plays into Duke's hands, and if you're into the idea of betting on talent when two teams play similar styles, you bet on Duke here. Because Grayson Allen and Brandon Ingram will be the two best players on the floor.
11. And if Duke wins, that only increases the likelihood that we end up with an all-ACC Final Four. It would still be a longshot to happen — North Carolina and Virginia are the favorites to make it out of their respective regions, while Duke would need to beat Oregon and Oklahoma/Texas A&M while Miami needs to find a way to get past Villanova and Kansas/Maryland — but it's not often that we get to the Sweet 16 and something like that is realistic.
12. But we could also see three Big 12 teams get into the Final Four. Kansas and Oklahoma are probably the favorites in their region, and if Iowa State can pick off Virginia, they can certainly beat Syracuse or Gonzaga
13. That said, I'm betting on there being Big 12 rematch and an ACC rematch for the right to play for a national title. In other words, this is what my Final Four looks like right now:
No. 1 Kansas vs. No. 2 Oklahoma
No. 1 North Carolina vs. No. 1 Virginia
14. And in the end, that's what you want out of a Final Four. You want the powerhouse programs and the name-brands. You want the teams with the massive fan bases that are spread across the country, or at the very least the crazy fan bases that are willing to spend crazy amounts of money to fly into a city to see their team have a chance to win a national title.
With the Final Four in Houston, you better believe that Kansas and Oklahoma fans would be able to make that trip and you better believe that North Carolina fans are going to show up. That leaves Virginia, whose fans outnumbered UNC fans at the ACC title game last week.
15. If you asked me now, my pick to win the title would be Bill Self and Kansas knocking off North Carolina and the man Self replaced at Kansas, Roy Williams.
16. Vegas agrees. Here are the favorites to win the title, according to Westgate:
North Carolina 7/2
Kansas 7/2
Virginia 5/1
Villanova 8/1
Oklahoma 12/1
Oregon 12/1
Duke 18/1
Texas A&M 20/1
Indiana 20/1
Maryland 20/1
Gonzaga 20/1
Iowa State 20/1
Miami (FL) 25/1
Wisconsin 50/1
Notre Dame 50/1
Syracuse 50/1