President Obama filled out his final NCAA tournament bracket as President Obama, and, if we're being honest, he made some strange picks.
Duke to the Elite 8? I guess he's been too busy presidenting to realize that Amile Jefferson's injury. Texas A&M to the Final Four? Someone get a message to POTUS that Oklahoma's got a kid named Buddy Hield who has been OK.
[   BRACKET BREAKDOWNS: East | South | Midwest | West   ]
And what about … well, actually, those are the only two real beefs I have with his picks.
So maybe he hasn't been doing all that much presidenting. Sounds like all the people on twitter with egg avatars yelling about Donald Trump making America great again were right!
Anyway, here is his bracket: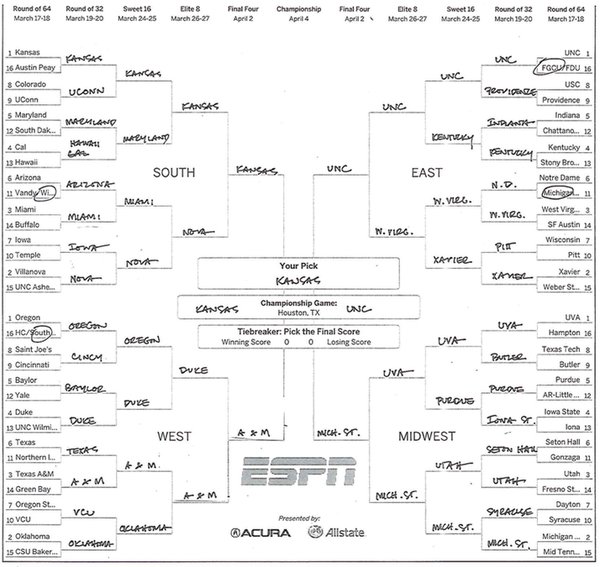 [soundcloud url="https://api.soundcloud.com/tracks/251761324″ params="auto_play=false&hide_related=false&show_comments=true&show_user=true&show_reposts=false&visual=true" width="100%" height="450″ iframe="true" /]