After being a multi-bid league in 2015, the Missouri Valley Conference could be a one-bid league once again if Wichita State wins the autobid in St. Louis. The Shockers won the conference's regular season title by four games and the senior backcourt of Fred VanVleet and Ron Baker is as experienced as any in the country.
Evansville is the No. 2 seed with two first-team, all-conference players while Illinois State and Northern Iowa have both defeated Wichita State during the conference season. If one of those teams beats Wichita State and wins the autobid, the Missouri Valley Conference could be a two-bid league.
The Bracket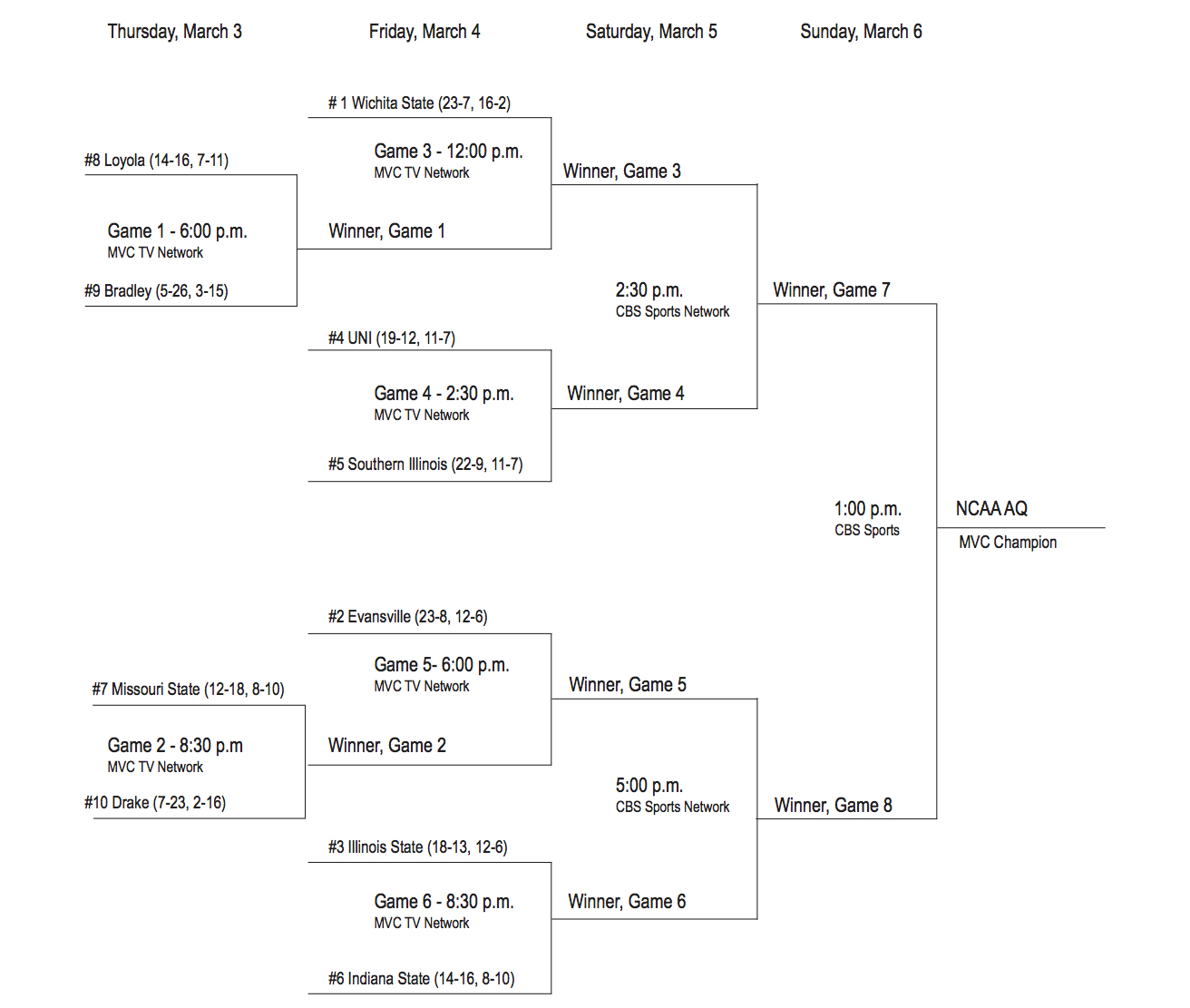 When: March 3-6
Where: Scottrade Center, St. Louis
Final: March 6, 1:00 p.m. (CBS)
[   MORE: All of NBCSports.com's conference tournament previews   ]
Favorite: Wichita State
The Shockers only lost two conference games all season and boast the nation's most experienced backcourt in Fred VanVleet and Ron Baker. Wichita State had some early bumps in the road when VanVleet was hurt, but they've been soundly beating most opponents in conference play and look like a potentially dangerous team this March.
And if they lose?: Evansville
The Purple Aces have the No. 2 seed and the league's best inside/outside combination in senior guard D.J. Balentine and center Egidijus Mockevicius, the nation's leading rebounder this season. Evansville has yet to beat Wichita State this season but has the talent to do so.
Other Contenders:
Illinois State: Good enough to beat any team in the league, Illinois State is a very dangerous matchup in Arch Madness, led by senior DeVaughn Akoon-Purcell.
Northern Iowa: The Panthers already beat Wichita State on the road and would matchup well with them in the semifinals.
Missouri Valley Conference Player of the Year: Fred VanVleet, Wichita State
We saw how important the senior point guard was to the Shockers when they went 0-3 without him against Division I opponents earlier this season. VanVleet was tremendous in conference play, leading the Valley in assists and steals and having a great 4.0 assist/turnover ratio. He was also top-ten in conference play in free-throw percentage and 3-point percentage and was the most important player on the best team.
Missouri Valley Conference Coach of the Year: Gregg Marshall, Wichita State
After the Shockers got off to a sluggish start thanks to injuries, they turned things around when they got healthy and ran away with the league's regular season title, winning by four games. Almost all of Wichita State's wins came by double digits this season and they're blowing out most opponents.
First-Team All-Missouri Valley League:
Egidijus Mockevicius, Evansville
D.J. Balentine, Evansville
Fred VanVleet, Wichita State
Ron Baker, Wichita State
Anthony Beane, Southern Illinois
CBT Prediction: Wichita State over Illinois State