College basketball's non-conference season is coming to a close, and to help you shake off post-holiday haze and the hangover of losing in your fantasy football playoffs, we'll be providing you with some midseason primers to get you caught up on all the nation's most important conferences.
Today, we're taking a look at the Big 12.
BIG 12 PLAYER OF THE YEAR: Buddy Hield, Oklahoma
A serious threat for National Player of the Year, Hield is playing magnificent basketball in his senior season as he's become more of a well-rounded threat while maintaining great percentages from the floor. The 6-foot-4 guard is averaging 24.9 points, 5.3 rebounds and 1.5 steals per game while shooting ridiculous splits (51.5% FG/52.9% 3PT/90.0% FT). Not only is he a two-way threat, but he's also become a more versatile scorer who is more comfortable off the dribble. On a loaded Oklahoma offense, Hield is getting a lot of room to operate.
ALL-BIG 12 FIRST TEAM
Georges Niang, Iowa State
Wayne Selden, Kansas
Monte Morris, Iowa State
Rico Gathers, Baylor
Buddy Hield, Oklahoma
[2015 REVIEW: Best Dunks | Best Games]
WHAT WE'VE LEARNED
Once again, the Big 12 top-to-bottom looks deep and tough: The Big 12 looks like a conference with not a lot of easy outs in 2015-16 as most teams look tough. Depending on how the rest of the country shakes out, the league will get anywhere from 5-7 bids and even some future NIT teams are off to positive starts.
Kansas and Oklahoma are major title contenders: As of this writing, KenPom's top two teams are Kansas and Oklahoma, who will likely battle for the Big 12 regular season crown. The Jayhawks are at full strength now that Cheick Diallo has been cleared and Wayne Selden is playing very good ball. Hield leads an Oklahoma team that can space the floor from four positions and that experienced quartet is making half of their 3-pointers. Oh, and they just might square off on Monday as the No. 1 and 2 teams in the country.
Iowa State has adjusted just fine under Steve Prohm: Even though Steve Prohm is in his first season in Ames, the Cyclones have won some tough games and generally adjusted well to their new coach. Georges Niang and Monte Morris are off to fast starts and the emergence of Jameel McKay has been a ton of fun to watch. The question with the Cyclones becomes depth. Do they have enough contributors after the loss of Naz Long?
[CONFERENCE RESETS: ACC | Big Ten | American | Big East]
KEY STORY LINES IN LEAGUE PLAY
How does Texas play with Shaka Smart?: The Big 12 gets its first taste of Shaka Smart and his Austin version of Havoc and the loss of Cameron Ridley to a broken foot means the Longhorns could be smaller and more athletic. This team can knock down three pointers, but some talented young guards like Tevin Mack, Eric Davis and Kerwin Roach have been inconsistent.
Where does West Virginia fit into things?: West Virginia currently sits in the national polls, but they've only beaten San Diego State and Richmond this season while pressing their way to a 10-1 start. Bob Huggins has most of his 2015 NCAA tournament core back outside of Juwan Staten. This team can defend but nobody knows how good they are.
Is this finally the year someone dethrones Kansas?: It's well documented that Kansas has won 11 consecutive Big 12 regular season titles as the Jayhawks have long been the class of the Big 12. But this season, Oklahoma and Iowa State are again legitimate top 15 teams. The Sooners in particular look like a major threat. Will Kansas falter just enough for one of them to win the title?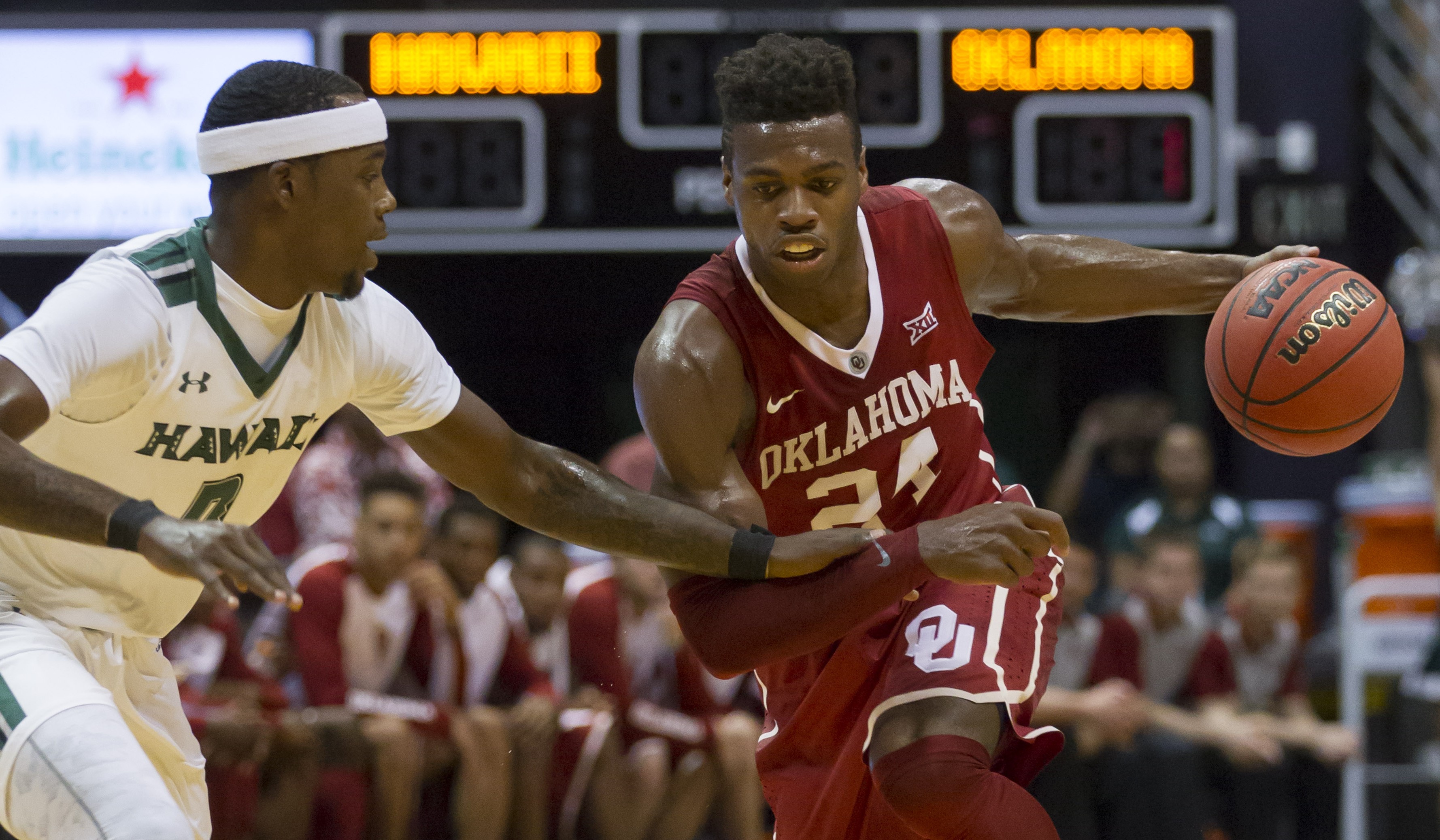 BETTER THAN THEIR RECORD: Texas picked off North Carolina with Marcus Paige at home so it showed that they can earn big wins in their arena. They'll need a few more of those against the Big 12's elite, but they'll have plenty of chances with three top-10 caliber Big 12 teams. Ridley's health — he broke his foot earlier this week — and how well they can replace his presence — he averaged a double-double — is going to be key.
BEAT SOMEONE AND WE'LL TALK: Texas Tech is off to a promising 10-1 start to the season, but they have a cupcake non-conference schedule that is ranked 215th in the nation by KenPom. Some look like okay wins — Arkansas-Little Rock, for example — but there is no at-large NCAA tournament win for the Red Raiders at the moment.
COACH UNDER PRESSURE: Oklahoma State head coach Travis Ford has needed to receive public support from his bosses and the Cowboys' biggest donor before and he needs to play well in the Big 12 in order to have that support continue. With some key pieces who have never played in the conference, they'll be interesting to track.
POWER RANKINGS, POSTSEASON PREDICTIONS
Tourney teams
1. Kansas (11-1): Deep and talented, senior Perry Ellis is having another strong season and the backcourt of Frank Mason and Devonte' Graham remains very good. The Jayhawks have front court depth that can't be matched in the Big 12, although it will be interesting to see if Cheick Diallo and Carlton Bragg can be more than just role players.
2. Oklahoma (12-0): Ryan Spangler is averaging a double-double while shooting 47 percent from three while Isaiah Cousins and Jordan Woodard remain one of the country's most underrated backcourts. Oh, and they got that Buddy Hield guy, too. He's been OK.
3. Iowa State (11-1): Transfer wing Deonte Burton has given Iowa State a nice boost the last two games, but is that enough to give the Cyclones a shot at the league title? Their lack of depth in the paint is a major concern given how good Oklahoma and Kansas are.
4. Baylor (10-2): Rico Gathers is a consistent double-double machine and Taurean Prince is a talented all-around forward. How their back court handle the Big 12's best guards is the key to Baylor's conference success.
5. West Virginia(10-1): Once again flying around the floor and forcing turnovers, West Virginia needs to beat somebody better than San Diego State and Richmond. They will once Big 12 play gets rolling. Devin Williams has been a stud.
NIT teams
6. Texas (8-4): With Cameron Ridley going down with injury, it leaves a huge hole inside. The only strong victory Texas has is over North Carolina. Texas needs more quality wins to make the tournament, and that will be tough without Ridley, who was having an all-league kind of season.
7. Texas Tech (10-1): The Red Raiders are playing good defense but their perimeter shooting leaves a lot to be desired. It remains to be seen if Texas Tech can win conference games after winning three last season.
8. Kansas State (10-2): Another Big 12 team with a cupcake schedule, the Wildcats struggle to shoot (29% 3PT) and don't have any meaningful wins.
Autobid or bust
9. Oklahoma State (8-4)
10. TCU (8-4)