William Paterson, a Division III basketball program in New Jersey, forfeited a game on Tuesday night to protest the firing of their head coach, Jose Rebimbas.
Rebimbas, a player for the 1990 Seton Hall team that reached the national title game, had been with the program for 20 years, amassing nearly 400 wins, winning six league titles and reaching nine NCAA tournaments. He announced his firing earlier this week on FaceBook, and the players on his team responded by boycotting Tuesday night's matchup with Ramapo.
Dylan Burns, a William Paterson student that does play-by-play for the school's athletic teams, tweeted that the basketball players came out of the locker room for layups lines, took off their warmups, threw them in a pile on the court and walked off the floor.
The following screengrabs from instagram videos that have since been removed show the players leaving the floor: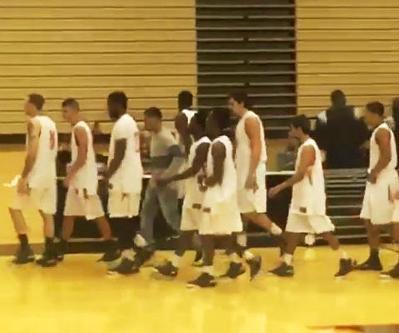 And the jerseys piled in the middle of the court: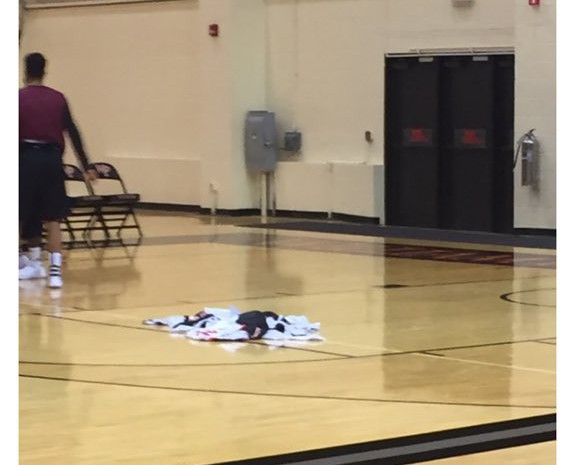 The crowd at the game can be heard cheering when it is announced that the game has been forfeited.
Rebimbas wrote the following on FaceBook over the weekend:
"It is with great sadness and extreme frustration that after today I will not be coaching the basketball team at William Paterson University. WP has been my home and family for more than 20 years and yet the University has taken action to remove me from the service I love. People I have trusted and served with have defied logic and are pursing my termination because of a misunderstanding over a facility rental fee for a camp that I run."
"These actions come despite the University hearing officer determining that termination was not warranted. The University has unfairly and illegally taken my right to coach and mentor the student-athletes I love. I am prepared to fight the actions of William Paterson University and restore my good name and that of the program."