The top prospect in the Class of 2016 and the odds-on favorite to be the first pick in the 2017 draft suffered the second serious knee injury of his high school career this week.
Harry Giles, a 6-foot-10 center that has drawn comparisons to Chris Webber, partially tore the ACL in his right knee in the first two minutes of his first game of his senior season. That would be a brutal blow for any player of that ability, but it's particularly tough for Giles to swallow.
During the summer between his freshman and sophomore seasons, Giles shredded his left knee, tearing the ACL, the MCL and the meniscus. It was a long road to recovery, but he played his junior season in high school and, this past summer, looked like he had finally put it all together. He was dominant.
But he'll now also be the proud owner of two surgically-repaired knees, having sat out two of his last three seasons in high school.
Giles is down to four schools: Duke, Kentucky, Kansas and Wake Forest. The Winston-Salem native was scheduled to announce his decision next week, but after suffering the injury, there are rumblings that he'll end up announcing his decision tomorrow.
Giles is a one-and-done guy through and through. He's the best prospect in a class that many believe is better than the Andrew Wiggins and Jabari Parker-led Class of 2013. He's not going to be long for a college campus.
The question that has to be asked now, however, is whether or not he should actually play basketball during that one season in college.
Here's the deal: Giles is an incredible talent, an athlete that has a future that could be worth millions and millions of dollars. But that money isn't guaranteed, at least not until he signs a contract as a rookie, and the real money — that multi-generational, buy-me-a-yacht kind of wealth — doesn't come until that second contract.
That one year in college really does nothing to change that. Yes, it's a sensational tool for marketing, a way to prove to how good he is and to start generating the kind of fan appeal that will lead to shoe deals and lucrative sponsorships. But how much does it really do for his long-term value? Whether he plays as a freshman or sits out and spends the year working out on his own, on an agent's time, he's going to get pick in the first round. He's probably going to get picked in the top half of the lottery. And once he gets to the NBA, he can start proving to people just how good he is, when he's being financially compensated for playing.
That argument really does make a lot of sense, especially with a player that has two surgically repaired knees.
But on the other hand, if he does sit out his one-and-done year, it will mean that he's being drafted after not playing for two full years and sitting out three of the last four seasons. For an 18 or 19 year old kid, a player in prime development years, that is an eternity.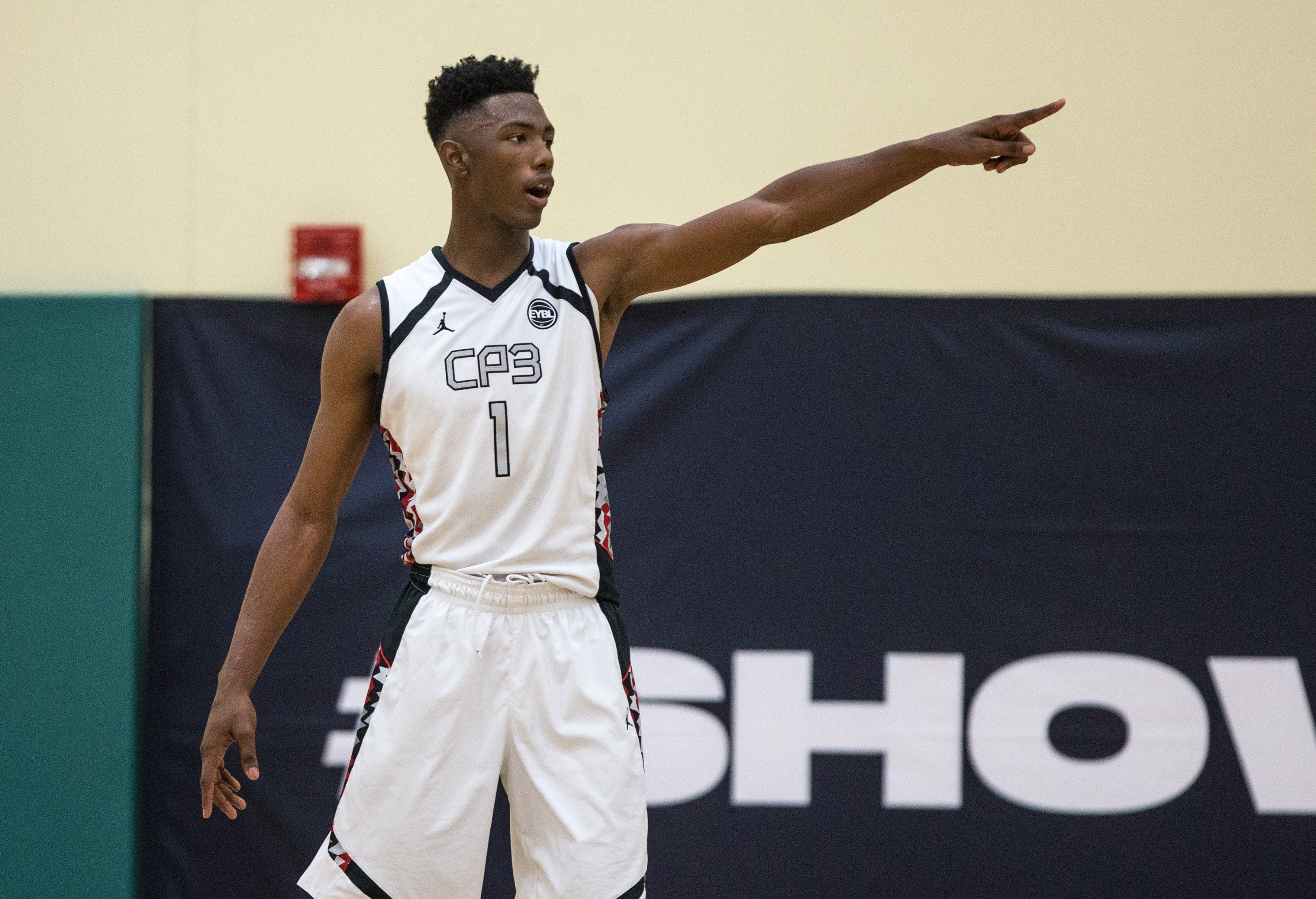 And here's the part no one will mention: Whether he's playing in college or working out on his own, he's going to be putting his knees at risk. He's probably more likely to reinjure one of those repaired ACLs playing in a game or scrimmaging in practice, but it's just as likely that is pops when he plants doing an agility drill or working on his pull-up jumper.
College would also provide him with medical care and some of the best rehab in athletics. For free. If he has the grades to do it, Giles should really consider enrolling in college for the spring semester this year. That would be the majority of his rehab would be done at the college level as opposed to Oak Hill Academy. That would, inarguably, be better for him from an athletic standpoint, and he might has well start taking advantage of that scholarship as soon as possible.
It's not like he needs to worry about starting his eligibility clock a year early.
The good news is that Giles has plenty of tie to mull the decision, because it's not going to be an easy one to make. At the very least, skipping college basketball altogether is an option he truly needs to consider, but in the end, my guess is that Giles does go to college and that he does play in college.
Maybe he sits out some of the early, inconsequential games to ensure he's back to 100 percent. At some point, he's going to have to prove that he's healthy, and while he'll be putting his future at risk, it's worthwhile to ask whether that risk is worth the potential damage he could do to his development by sitting out another season.