PRESEASON PLAYER OF THE YEAR: Kris Dunn, Providence
Kris Dunn was criminally-underrated last season, and despite the fact that he's being projected as a top ten pick, it seems that the media at large is intent on doing the same thing once again this season. Here's the deal: Dunn is a big, athletic point guard in the mold of John Wall, only, as one NBA scout put it to NBC Sports, a B-plus athlete instead of an A-plus athlete. He's as good in transition and in ball-screen actions as any guard in the country, which is important because Providence head coach Ed Cooley is going to be putting Dunn in those situations quite a bit this season.
Cooley always asks his point guards to carry the water for his team's. That's why guys like Vincent Council, Bryce Cotton and, at Fairfield, Derek Needham put up such big numbers. Last season, Dunn averaged 15.6 points, 7.5 assists and 5.5 boards despite struggling with his efficiency; that's what happens when you average 4.2 turnovers. Providence hemorrhaged big bodies this offseason and lost leading scorer LaDontae Henton to graduation.
[MORE: Top 100 players | Preseason Top 25]
In other words, Dunn's usage this season is going to be off-the-charts, and so long as he can rid himself of the massive number of unforced turnovers he committed last season, his efficiency should improve. Throw in his elite defensive ability and (hopefully) an improved jumper, and you're looking at the nation's best player.
Now I get it.
Providence is likely going to be one of those teams that doesn't lock up an NCAA tournament berth until late-February. This is a group that's probably looking at getting seeded somewhere in that No. 7-No. 10 range.
Assuming the Preseason Player of the Year Award is a prediction of who we think wins it at the end of the year, is it possible to give that honor to a player that isn't supposed to advance out of the first weekend of the NCAA tournament?
When they're as good as Kris Dunn is, I say yes.
(And as an addendum, I understand why someone would vote 'no' there. I get that argument. But leaving him off of first-team all-america entirely? That's just plain wrong.)
MORE: Top leads guards | Top off guards | Top Wings | Top Bigs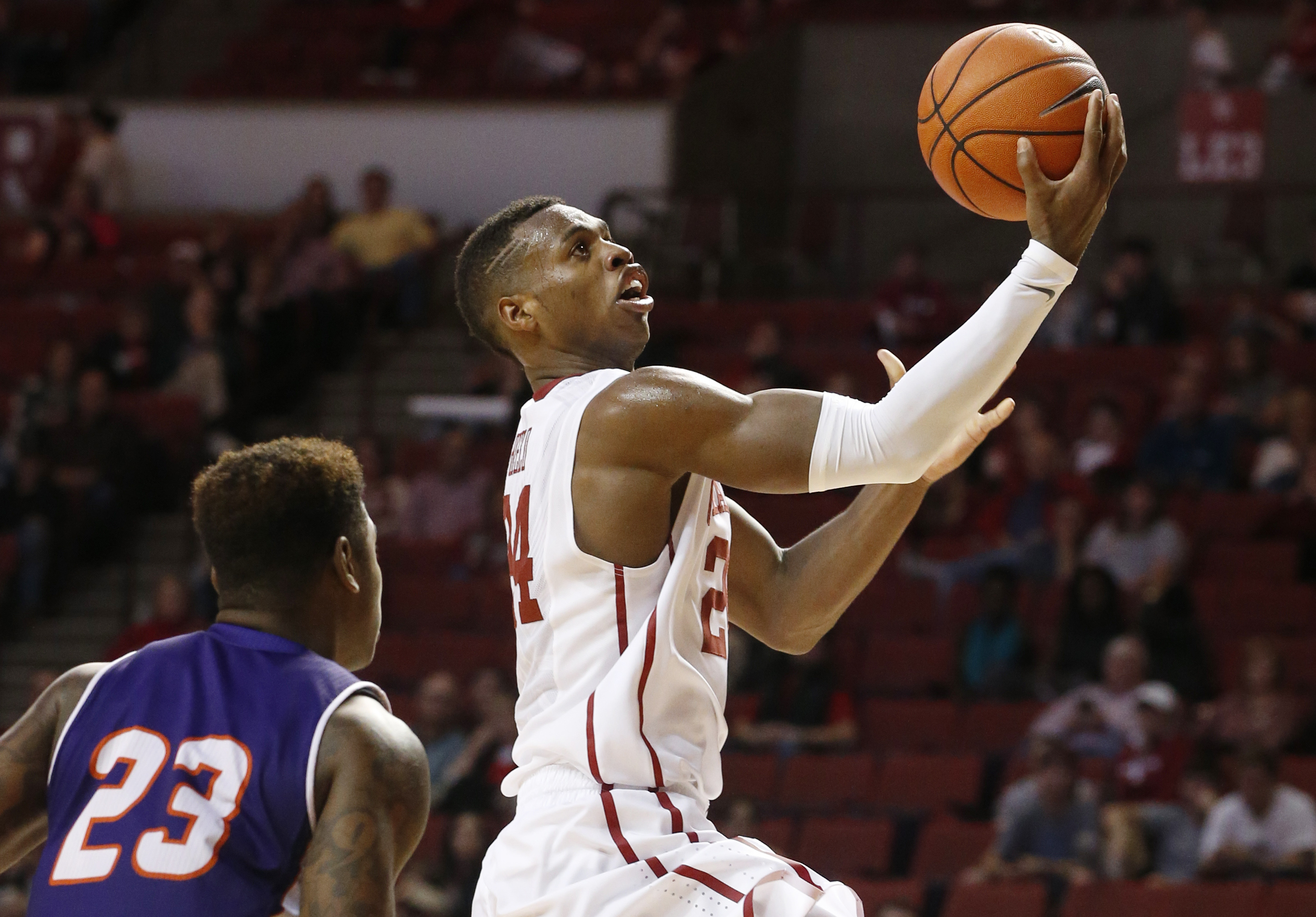 NBC SPORTS' FIRST TEAM ALL-AMERICANS
Kris Dunn, Providence
Marcus Paige, North Carolina
Last season, we had Marcus Paige pegged as the Preseason National Player of the Year. That … did not turn out well, but it wasn't because Paige suddenly became a bad basketball player. It's because he was injured. He underwent arthroscopic surgery on his ankle. He was able to rest the plantar fasciitis that bothered him last season. He's back to 100 percent, which means, theoretically, he's back to being the player that was predicted to be the National Player of the Year at this time last year.
Buddy Hield, Oklahoma
As a freshman, Hield was considered to be mostly a defensive stopper. Over the course of the last two seasons, however, he developed into one of the nation's best scorers as well, averaging 17.4 points and 5.4 boards as a junior. He deserves his spot on this list, even if he plays for a team off of basketball's beaten bath. The next step for Hield will be to solidify his jumper. At the tail end of his junior year, the 6-foot-4 Bahamian shot just 9-for-40 from beyond the arc.
Ben Simmons, LSU
Basketball fans are going to fall in love with Simmons' game rather quickly. In the pantheon of new-age big men, Simmons, a 6-foot-9 Australian, falls somewhere between point forward and small-ball four. He's a deft passer and a slick ball-handler, smooth in spite of his size with a flair for making dazzling plays in the open floor. He's has a bad habit of trying to make the fancy pass instead of the easy pass, and his jumper needs work, but given his size and skill-set, Simmons will likely make a run at Kyle Collinsworth's record of six triple-doubles in one season.
Skal Labissiere, Kentucky
Labissiere has everything that NBA teams look for in a big man these days. He's a face-up post scorer with range, for now, out to the college three-point line. He's functional with his back-to-the-basket. He has the size (7-feet) and the athleticism to catch lobs and finish above the rim. He can protect the rim defensively. He works hard. He wants to be good. He has a tremendous backstory. These are the kind of kids that John Calipari always has success with, and while Labissiere isn't the defender that Anthony Davis is or the low-post scoring threat that Karl Towns is, but he should be just as good in Kentucky blue.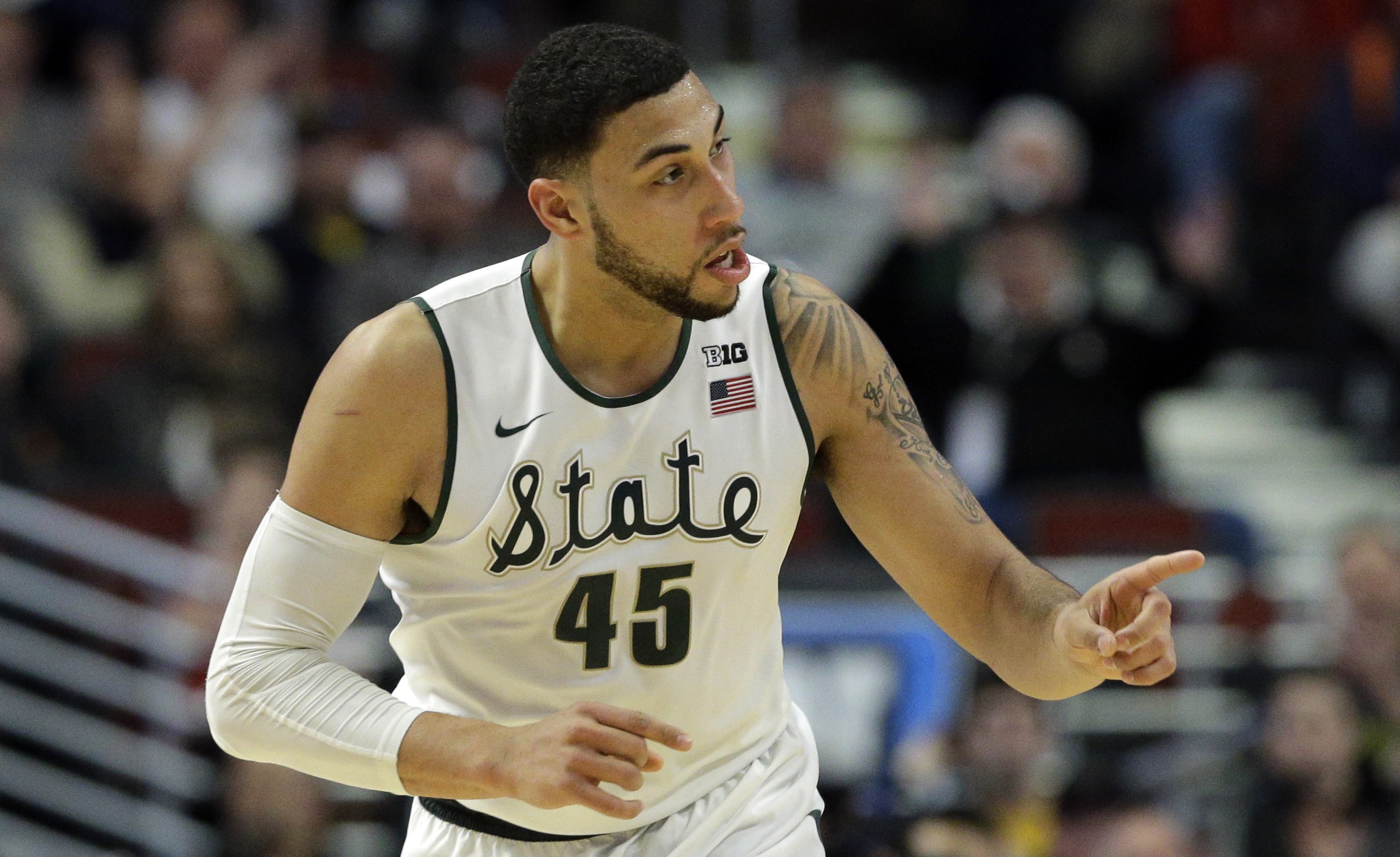 SECOND TEAM
Melo Trimble, Maryland: Trimble is the star point guard on a Maryland team that is the favorite to win the Big Ten title and has the horses to reach the Final Four. I expect Trimble's scoring (16.0 ppg last year) to drop this year, but he'll be this team's engine and the guy with the ball in his hands down the stretch.
Malcolm Brogdon, Virginia: Brogdon is one of those guys that doesn't have a weakness in his game. He can shoot, he can pass, he can score in the post, he can rebound the ball, he can defend. Tony Bennett loves guys like that, which is why Brogdon is such a perfect fit in Charlottesville.
Denzel Valentine, Michigan State: Valentine is going to go from being a good player teams in the Big Ten know about to a star in the college ranks this year. As a junior, he averaged 14.5 points, 6.3 boards, 4.3 assists and shot 41.6 percent from three.
Georges Niang, Iowa State: Niang may be the toughest cover in the sport. The biggest question that he faces this season: How much of his success the past two seasons was due to his ability, and how much was a result of just how good Fred Hoiberg was at taking advantage of his skill-set?
Kyle Wiltjer, Gonzaga: Wiltjer's shooting splits as a junior (54.0/46.6/78.9) strongly resembled those of Doug McDermott. I get why people will make that comparison: high-scoring, sharp-shooting, defensively-lacking fours playing for programs outside the Power 5 Conferences.
THIRD TEAM
Demetrius Jackson, Notre Dame: Jackson will be taking over the Jerian Grant role this season. Another super-talented point guard, Jackson will be put into plenty of ball-screen actions by head coach Mike Brey, something he thrives on.
Fred Van Vleet, Wichita State: We went with Van Vleet over Baker here. Baker may have the better pro prospects, but Van Vleet is the guy with the ball in his hands in the big moments.
Jamal Murray, Kentucky: I'm still not quite sure what to expect from Jamal Murray. He's a big-time shooter that can get hot in a hurry, but is he truly a lead guard? He's the odds-on favorite to lead Kentucky in scoring.
Perry Ellis, Kansas: Mr. Consistency. For some reason, Ellis always seems to be overlooked when we talk about the best players in college basketball.
Damian Jones, Vanderbilt: Jones is going to sneak up on some people this season. A junior, he was one of the best big men in the SEC last season. He'll be surrounded by shooters this year, meaning he's going to have a ton of room to operate.