The point of this post wasn't to debate what the definition of "mid-major", but since these rankings are based on what the best mid-major programs in the country are, I figured we'd share with you what our criteria was for eliminating teams from contention.
The schools from the Power 5 conferences were excluded, obviously, as well as any program in the Big East, the American, the Atlantic 10 or the Mountain West. The WCC, with the exception of Gonzaga and BYU, were included, as was the Missouri Valley, with the exception of Wichita State. The Zags and the Shockers are top 25 programs nationally paying their head coaches many millions of dollars and recruiting like the big boys. And to me, BYU is still a Mountain West program that was forced to relocate because #football.
[MORE: Mid-Major All-Americans]
This is my plea: Don't argue the semantics of who we rated as high-major vs. mid-major. That's not the point of this. The point is to highlight the best teams in the country that you're probably not aware of, the teams you'll want to track this season if you want to accurately predict upsets come March.
So without further ado, here are the 15 best mid-major teams for this season:
[MORE: Top backcourts | Top frontcourts]
1. Valparaiso
Just ask Maryland how good these guys are. The Crusaders took the Terps to the brink in the NCAA tournament last season. The Horizon League champs return head coach Bryce Drew, all five starters and nearly the entire roster of a 28-win team from last season. Junior forward Alec Peters is a matchup nightmare (think mid-major Kyle Wiltjer), center Vashil Fernandez is a great rim protector and there are also tough guards like Tevonn Walker and Darien Walker. Also a very deep team, Valpo has a top eight that would make many power conference schools envious.
2. UAB
It was easy to forget about Conference USA last season until UAB's shocking upset over Iowa State in a 3 vs. 14 matchup last season. The Blazers weren't your typical 14 seed then and they won't be sneaking up on people this season. All five starters and 91 percent of the offensive production is back for head coach Jerod Haase's team, which was considered young last season. Senior guard Robert Brown is a dangerous scorer coming off of all-conference honors while sophomore forward William Lee — a former Mr. Alabama for Basketball — showed flashes of brilliance.
3. Stephen F. Austin
These guys have become a bit of a fixture in the mid-major power rankings under third-year head coach Brad Underwood. The Lumberjacks have back-to-back NCAA tournament appearances and are coming off of three consecutive Southland regular season championships with three consecutive league Players of the Year. Last year's reigning Player of the Year, senior wing Thomas Walkup, leads four returning starters and sophomore guard Ty Charles could be a player to watch as the next leader of this team. Stephen F. Austin led the country in assists last season and was seventh in field-goal percentage. They share the ball with the best of them and are tough to defend.
4. Belmont
Head coach Rick Byrd has made a strong initial impact in the Ohio Valley Conference as the Bruins have won the league's conference tournament two out of three years they've been in the league. When you consider who good Murray State has been over that span, that's an impressive feat. With four starters back, including league Player of the Year candidate Craig Bradshaw, Belmont has plenty of firepower to work with once again. Second-team all-conference selection Evan Bradds is a good presence inside while junior guard Taylor Barnette can knock down shots.
5. Central Michigan
The Chippewas haven't been to the Big Dance since the Chris Kaman era in 2003 and they're hungry to win the MAC this season. Head coach Keno Davis has all five starters coming back from a 23-win team that won the West Division of the MAC last season, including standout guard Chris Fowler and senior forward John Simons. Davis has built his entire program around his current core group of seniors and three of them figure to start with more re-enforcements coming off of a pretty deep bench.
MORE: Top leads guards | Top off guards | Top 100 Wings | Top 100 Bigs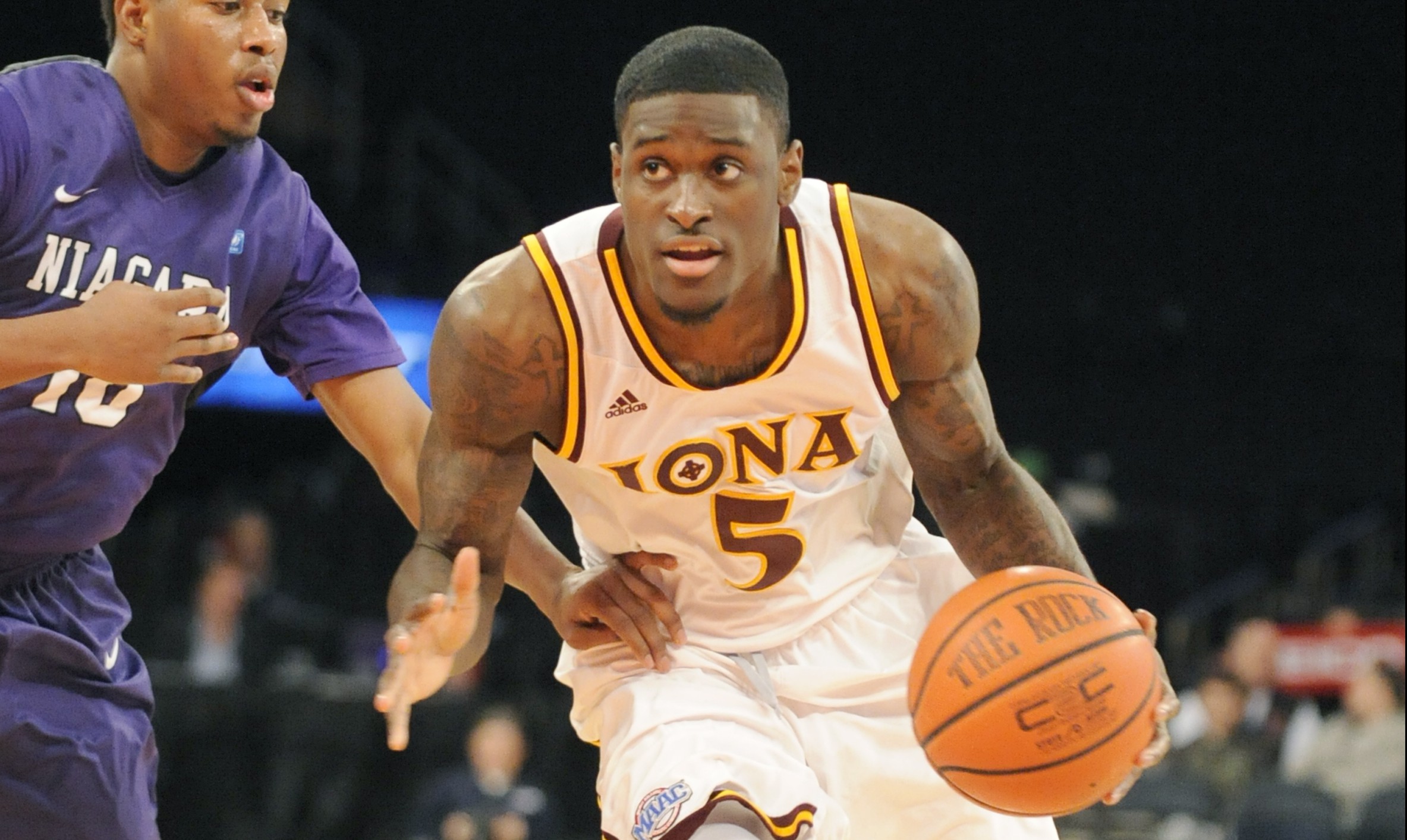 6. Iona
The favorites in the MAAC are motivated after falling short of the NCAA tournament berth last season. The Gaels return four starters, including senior guard A.J. English, who is one of the best mid-major players in the country. Joining English in the Iona lineup are double-figure scorers like sophomore guard Schadrac Casimir and senior wing Isaiah Williams.
7. UC Irvine
Louisville had a sufficient scare with these guys in the opening round of the NCAA tournament before making the Sweet 16 and the favorites in the Big West will be tough again this season. The Anteaters have three starters coming back including the impossible-to-prepare-for 7-foot-6 Mamadou Ndiaye. Junior guard Luke Nelson is another talented piece and senior guard Alex Young is experienced as well.
8. Yale
The last time Yale made the NCAA tournament was 1963 and last season's 22 wins were the most for the program since 1949. With do-it-all senior forward Justin Sears coming back, there is plenty of hope for another big season for the Bulldogs. Keep an eye on sophomore guard Makai Mason, who had flashes of great play last season.
9. North Florida
Another team with a NCAA tournament appearance to build from, the Ospreys return four starters, including first-team all-league guard Dallas Moore. Returning the team's three leading scorers, North Florida is hoping for another run through the Atlantic Sun. Other talented returning players include junior forward Chris Davenport and senior wing Beau Beech.
10. Evansville
All five starters are back for the Purple Aces and they built some postseason momentum by winning last season's CollegeInsider.com Tournament. The inside-outside duo of seniors D.J. Balentine (guard) and Egidijus Mockevicius (center) is one of the best in the country — regardless of conference.
11. Hofstra
One of the favorites in the CAA, the Pride have four starters coming back this season, including talented senior guard Juan'ya Green. Other returning double-figure scorers like senior wing Ameen Tanksley and junior guard Brian Bernardi are back as well and this team does a great job of sharing the ball.
RELATED: Top 100 players | NBC Sports Preseason Top 25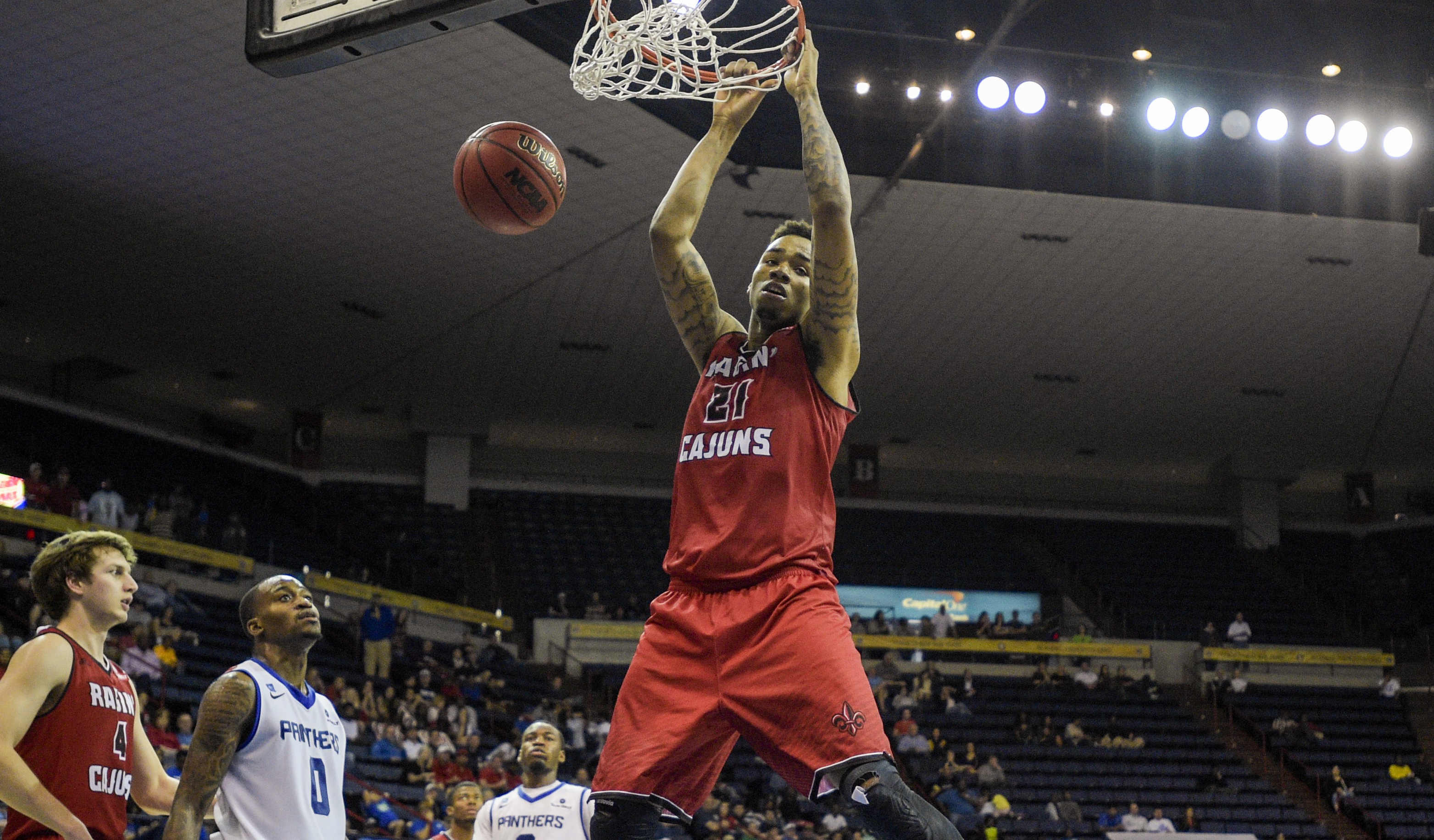 12. Louisiana
The Ragin' Cajuns survived the loss of Elfrid Payton by winning 22 games last season and playing their best ball towards the end of the year. Senior big man Shawn Long returns and he's one of the most productive players in the nation. Four other returning starters surround Long, including junior guard Jay Wright, one of the Sun Belt's best defenders.
13. Columbia
Columbia battled plenty of injury issues last season and have a lot to build on for this season. Senior guard Maodo Lo is a potential Ivy League Player of the Year after a tremendous junior season and he's surrounded by three more returning starters. The key will be the health of all-league forward Alex Rosenberg, who returns after a year off battling injury.
14. Illinois State
Playing great ball at the end of last season was Illinois State, who beat Wichita State in the semifinals and took Northern Iowa to the brink in the Valley conference tournament. Center Reggie Lynch has transferred to Minnesota, but the Redbirds return plenty of talent, including all-league candidate DeVaughn Akoon-Purcell.
15. Stony Brook
One of the most motivated teams to make the NCAA tournament after some crushing disappointments in the conference tournament, the Seawolves are talented and experienced. Senior forward Jameel Warney is a double-double, shot-swatting monster in the America East and he's flanked by four returning starters. Junior guard Carson Puriefoy is another returning standout and the addition of junior guard Ahmad Walker, another former starter who returned from the junior college ranks, adds even more depth.