Our "mid-major disclaimer", or how we determined who was eligible for this team, as written on the Mid-Major Power Rankings:
The schools from the Power 5 conferences were excluded, obviously, as well as any program in the Big East, the American, the Atlantic 10 or the Mountain West. The WCC, with the exception of Gonzaga and BYU, were included, as was the Missouri Valley, with the exception of Wichita State. The Zags and the Shockers are top 25 programs nationally paying their head coaches many millions of dollars and recruiting like the big boys. And to me, BYU is still a Mountain West program that was forced to relocate because #football.
This is my plea: Don't argue the semantics of who we rated as high-major vs. mid-major. That's not the point of this. The point is to highlight the best players in the country that you're probably not aware of.
So without further ado …
[MORE: Mid-Major Power Rankings]
MID-MAJOR ALL-AMERICAN FIRST TEAM
Maodo Lo, Columbia
The 6-foot-3 senior had an unbelievable junior campaign in which he helped carry the depleted Lions. Lo led the Ivy League in scoring at 18.4 points and also put up 4.4 rebounds, 2.5 assists and 1.1 steals per game. Also the league's leader in 3-pointers, Lo made 84 of them while shooting a very good 43 percent from distance.
A.J. English, Iona
The senior guard was the only player in college basketball last season to average 20 points, five rebounds and five assists per game. The 6-foot-4 guard is also an iron man, averaging 37.5 minutes per game last season and he still managed to improve his field-goal percentages with more minutes and shots. English had 17 outings of at least 20 points last season, including one stretch of seven consecutive games.
Justin Sears, Yale
A powerful forward who puts up stats across the board, the 6-foot-8 forward averaged 14.3 points, 7.5 rebounds, 2.4 blocks, 1.5 assists and 1.1 steals per game last season as the Bulldogs scored their most wins since 1949. Sears also shot 51 percent from the field while dealing with a ton of defensive attention from Ivy League opponents.
Shawn Long, Louisiana
With 52 career double-doubles, Long has more than any returning player in college basketball. Through his three-year career, Long holds averages of 16.8 points, 10.3 rebounds and 2.1 blocks per game. While Long benefitted from having a pro point guard in Elfrid Payton to get him the ball his first two seasons, he succeeded and put up big numbers even after Payton left for The League.
Jameel Warney, Stony Brook
Already the two-time America East Player of the Year, Warney averaged 16.4 points and 11.7 rebounds per game for the Seawolves. The 6-foot-8 senior also averaged 2.4 blocks and 2.1 assists per game while shooting 53 percent from the field. In conference play, Warney has been nearly unstoppable the last two seasons.
MORE: Top backcourts | Top frontcourts | NBC Sports Preseason Top 25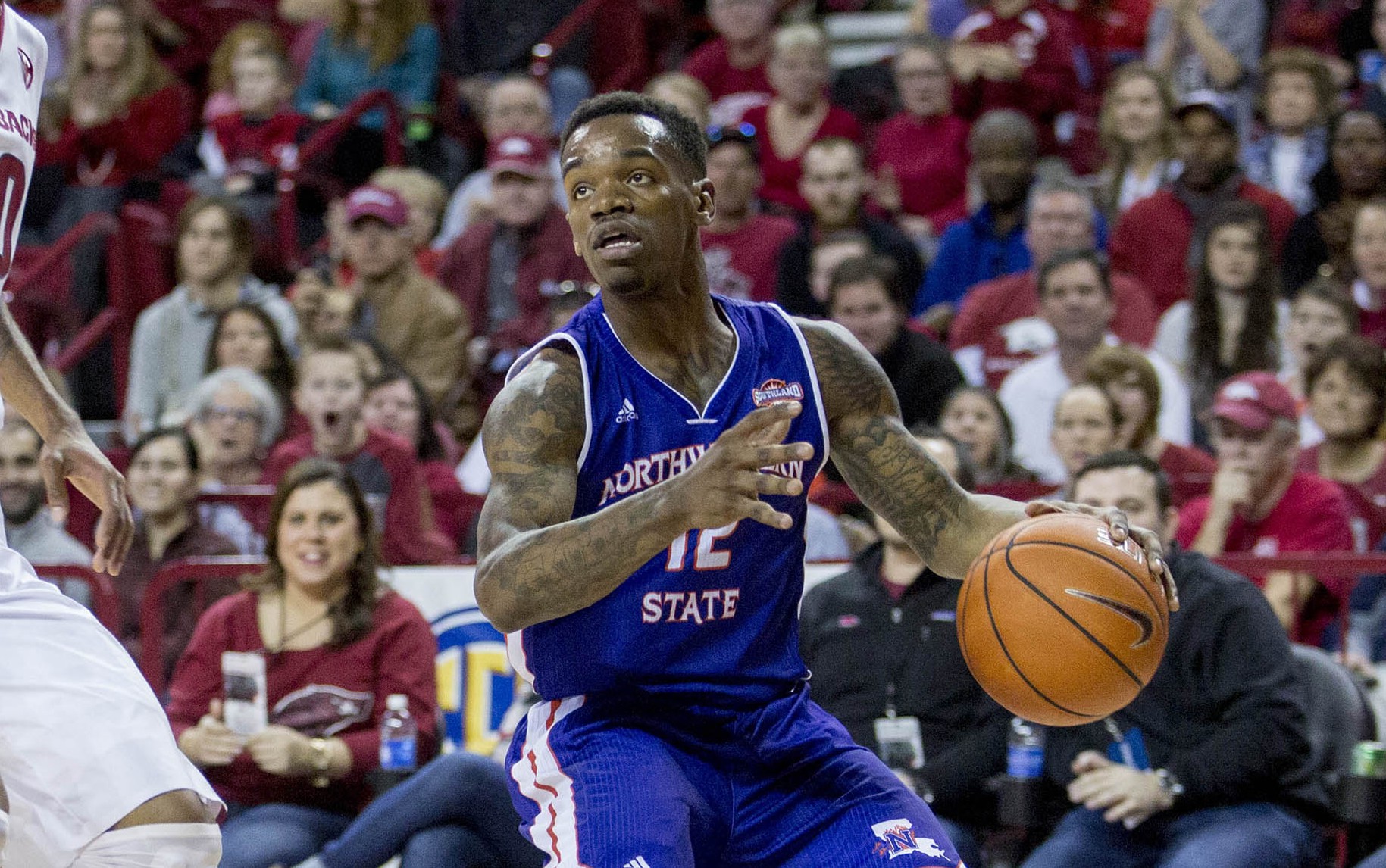 SECOND TEAM
D.J. Balentine, Evansville
One of the best scoring guards in all of college basketball, Balentine already has 1,776 career points and averaged 20.1 points per game as a junior. The 6-foot-2 also put up 3.2 assist and 3.2 rebounds per game and made 74 3-pointers at a 39 percent clip.
Jalan West, Northwestern State
One half of the nation's highest scoring duo a season ago, West averaged 20 points and 7.7 assists per game as a junior. Also a three-time all-defense selection in the Southland, West averaged 2.1 steals per game.
William Lee, UAB
We're expecting big things out of the sophomore forward this season as the bouncy 6-foot-9 Lee had a solid freshman campaign. A former Mr. Basketball in Alabama, Lee only averaged 8 points and 6 rebounds per game last season, but he came on strong at the end of the year, posting double-figures in points in 10 of the final 12 games last season. Lee can also block shots (1.5 bpg) and hit 3-pointers (21-for-46), making him a versatile threat on both ends.
Alec Peters, Valparaiso
An incredibly dangerous offensive force, Peters put up ridiculous shooting splits (48% FG, 82% FT, 46% 3PT) while averaging 16.8 points and 6.7 rebounds per game. At 6-foot-9, Peters is a matchup nightmare because of his size and ability to hit jumpers from anywhere on the floor.
John Brown, High Point
Most casual college hoops fans have probably seen highlights of a John Brown dunk or two. But there is more to the high-flyer than assaulting rims. He's a very good overall player and the favorite to be the Big South's Player of the Year. Brown averaged 19.3 points and 6 rebounds per game last season.
MORE: Top leads guards | Top off guards | Top 100 Wings | Top 100 Bigs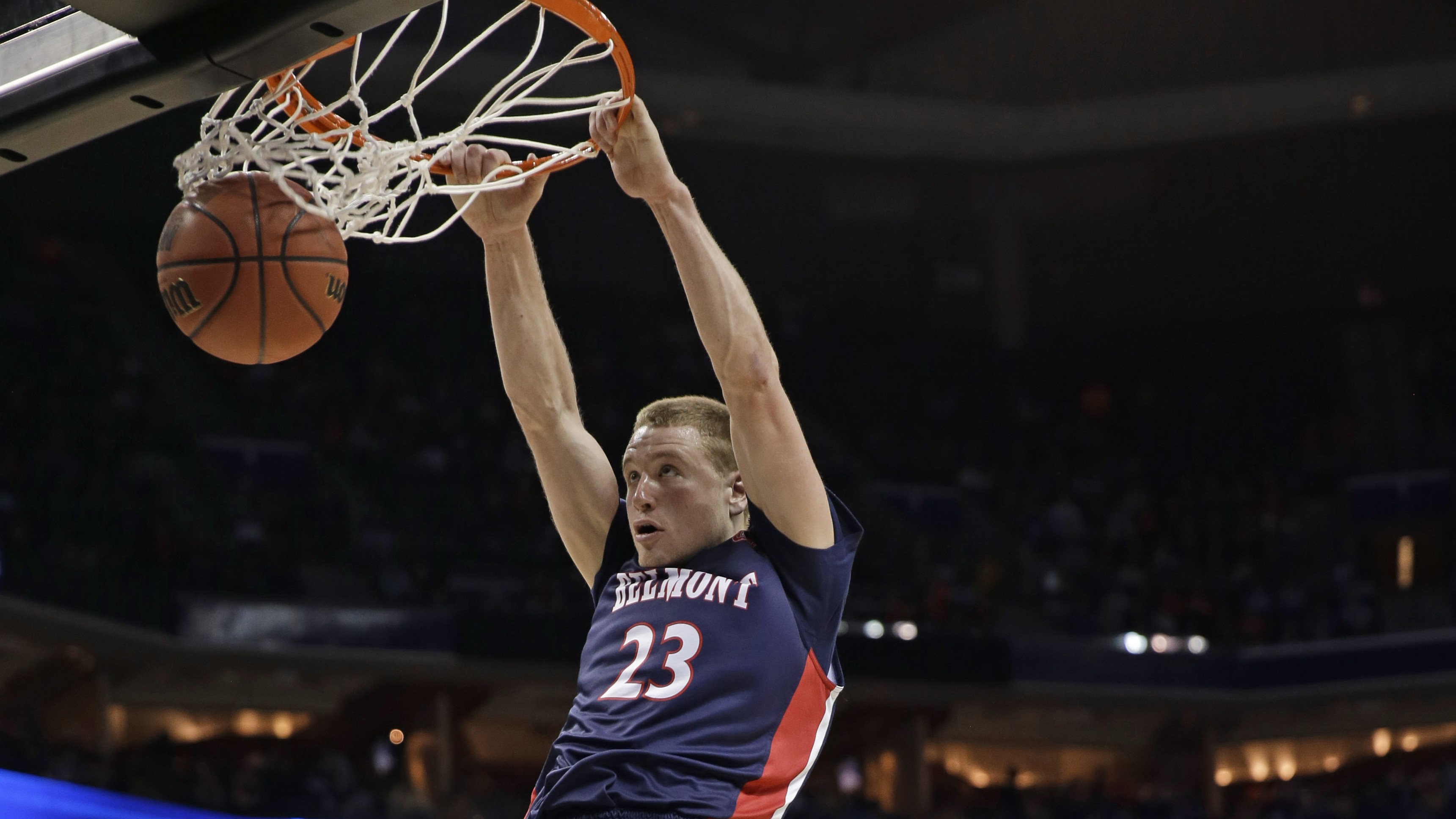 THIRD TEAM
Craig Bradshaw, Belmont
An efficient scorer, the 6-foot-3 senior averaged 18.3 points, 3.8 rebounds and 3.1 assists per game while shooting 49 percent from the field and 42 percent from 3-point range.
Juan'ya Green, Hofstra
A highly-productive, 6-foot-2 senior guard, Green averaged 17.1 points, 6.5 assists and 4.1 rebounds per game as a junior. If he improves on the defensive end and becomes a more efficient shooter (38 percent) he could have a huge year.
Stacy Davis, Pepperdine
A high-motor 6-foot-6 senior, Davis has become one of the most consistent performers in the WCC. Davis averaged 15.7 points and 7.8 rebounds per game as a junior.
Thomas Walkup, Stephen F. Austin
The reigning Southland Player of the Year, Walkup is the engine that makes the Lumberjacks go. The senior averaged 15.6 points and 6.5 rebounds per game last season while also earning all-defense honors in the Southland.
Joel Bolomboy, Weber State
One of he nation's best rebounders, the 6-foot-9 senior has averaged double-figure rebounds the last two seasons. Last season, Bolomboy improved on the offensive end, as he upped his scoring to 13.3 points per game.