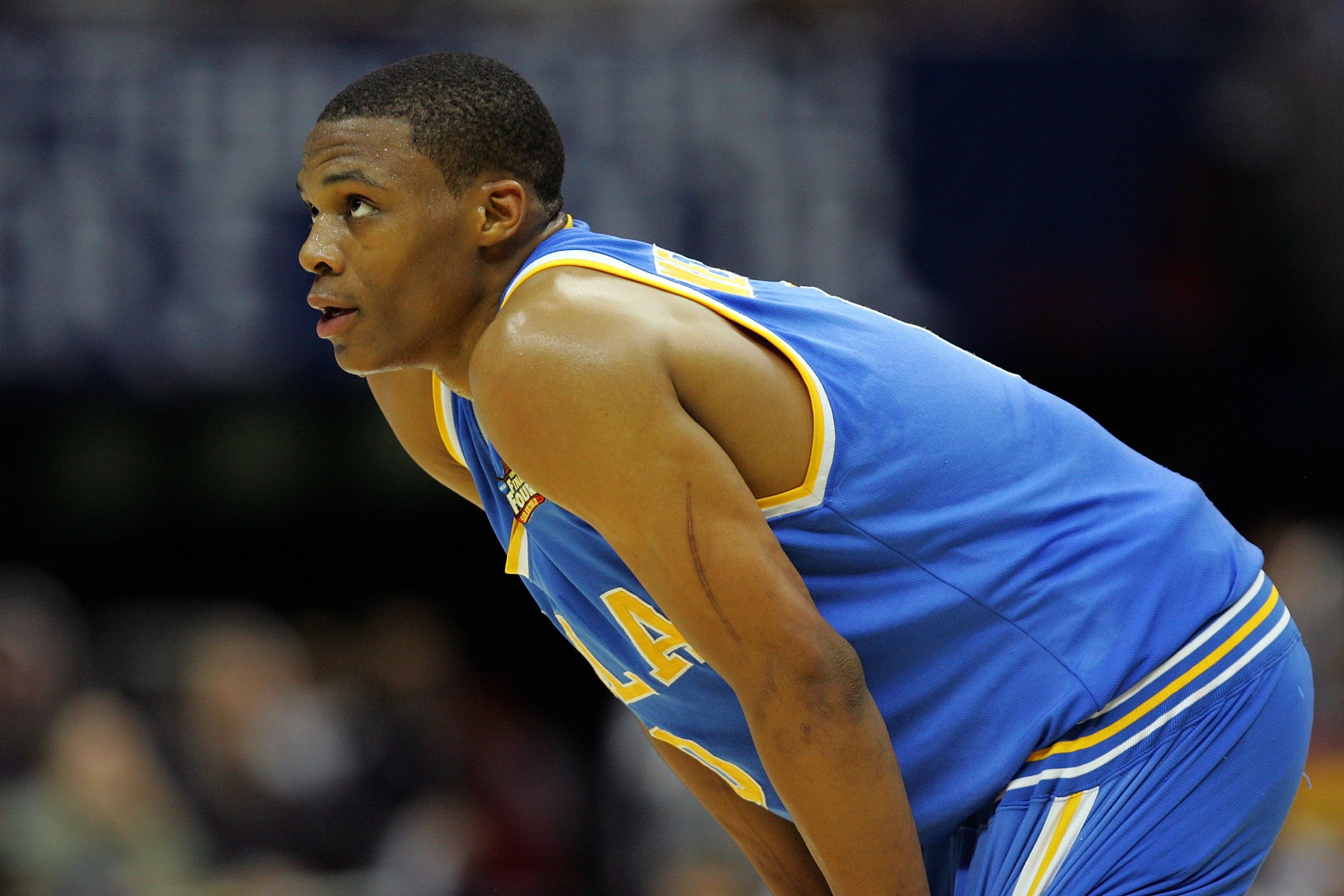 Russell Westbrook was overlooked when he was coming out of high school because, like so many kids that develop late, he didn't finish growing or maturing athletically under late in his high school — and early in his college — career.
That's why his ascension to the No. 4 pick in the 2008 draft was relatively surprising, and why his development into an MVP candidate was something no one could have predicted back in 2006.
I still remember the first time that I said to myself, 'Ok, who is this kid?' It was during Westbrook's sophomore season when UCLA was playing Cal, when he did this:
A month and a half later, he did this:
And he hasn't slowed down yet.