Ohio State fans are certainly a dedicated bunch. Over the weekend, a group of Buckeye fans decided to walk 19 miles on Google Maps to spell out, "Ohio."
Reddit user orweezy posted the path early this week:
My coworker friends and thought it would be cool to start off the football season by mapping and walking the Ohio Script this past weekend and using the stadium as the "I" dotting. Would anyone be interested in doing this with us next year? Maybe even as a fund raising event for a good cause.
Here is the end result of the group's work.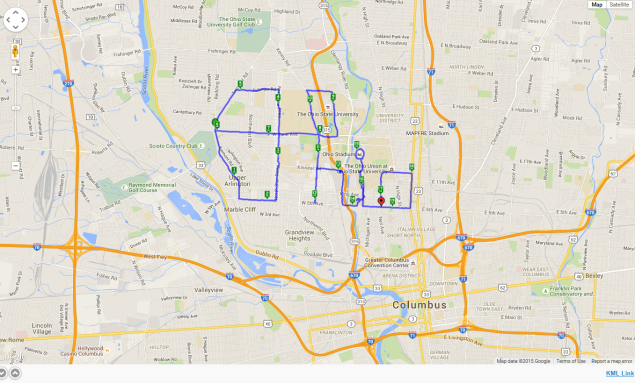 The idea of having some kind of charity walk might be a nice idea to put this to use, but it's not surprising that Ohio State fans have some up with another crazy way to honor the Buckeyes.
(H/T: Big Ten Network)