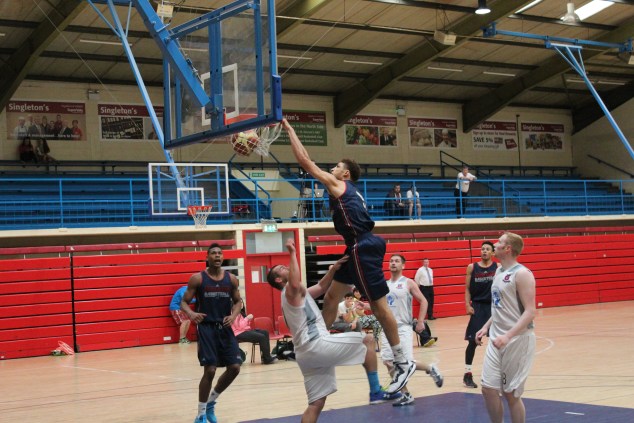 Jim Ferry's Duquesne Dukes are one of many teams taking summer trips to foreign countries this summer, as they're currently taking in the sights and playing some exhibition games in Ireland. And during the team's 100-54 victory over the Neptune Basketball Club Saturday, the opposition learned a lesson about challenging 6-foot-6 forward TySean Powell at the rim.
Powell threw down an emphatic one-handed dunk over a Neptune defender who looked to be caught deciding whether to take the charge or challenge the dunk. Give the man credit for not running out of the way at least.
And what makes this dunk even better? Watch the reaction of the fan in the white polo at the bottom of the screen. That's not a Ric Flair walk, but it's pretty doggone good (the referee on the baseline had a solid reaction as well).
Vine courtesy of Duquesne Basketball