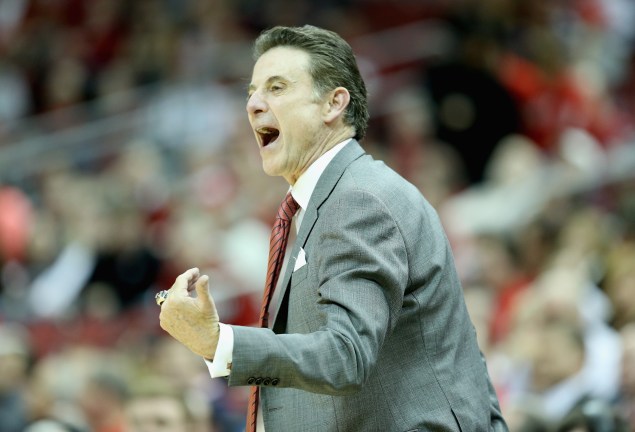 The Louisville basketball channeled their inner-Barney Stinson back in April, taking a team trip with a pair of recruits to play Laser Tag.
The only problem?
The program paid the price of admission for the players. Since it came after the season, the team was not allowed to pay for their admission. That's a secondary violation, which the program reported to the NCAA, according to the Sporting News. Each of the six players involved had to donate $7 to charity.
There's more: Louisville's compliance had to scold the players after they forgot to deduct the admission for the two recruits that went on the Laser Tag adventure from their host budget.
That's another no-no.
Rick Pitino has to get these renegade Laser Tag players under control.