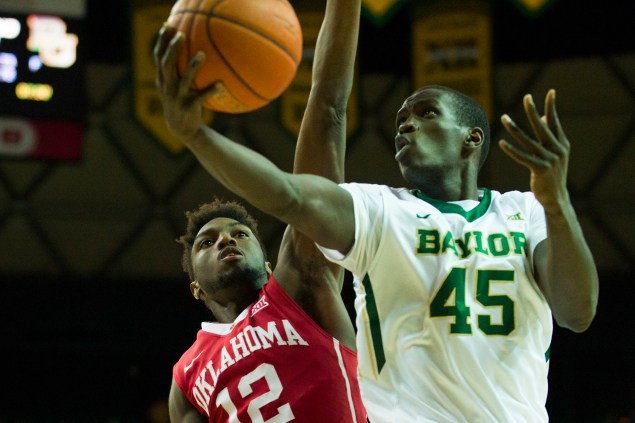 Reserve forward Deng Deng, a former junior college transfer, is leaving Baylor after only one season with the program, according to a report from ESPN Radio's David Smoak. The 6-foot-8 forward came into the program highly-touted after putting up big numbers during his sophomore season at Lee College, but he only played in 23 games for Baylor last season.
Deng averaged 2.9 points and 2.0 rebounds per game during his junior season.
A native of Australia, Deng's move frees up additional minutes for Johnathan Motley and incoming junior college transfer Jo Acuil. During the initial recruiting process, Nebraska and LSU were also involved for Deng before he picked Baylor. The loss of Deng shouldn't hurt Baylor too much this season with Motley coming back, but Deng could sit out a year and have a bounce-back senior season in a new spot. He's still a talented player and it will be interesting to see where he ends up.